"You don't have to be an expert to realize that Panorama pieces are saturated with arrangers' attempts to evoke certain emotions in the listening audience, which, in turn, are designed to elicit particular responses…
"Successfully executed and then terminated with a flourish, these figures often have the effect of making the audience jump spontaneously to its feet with joyous shouts of approval. Pannists, arrangers and insiders often respond with an inward or outward smile and a shake of the head as if to say, 'We ketch them'.''
The following Letter to the Editor seeking to explain why pan can make people move their feet almost in spite of themselves was submitted to Wired868 by Panorama adjudicator Lambert Phillip: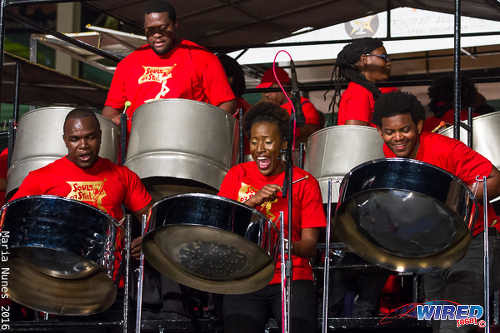 On the Monday after the Panorama semi-finals, the names of the conventional small, medium and large steelbands selected to appear in the finals are announced. All Stars; Desperadoes; Exodus, the band from Tunapuna, Invaders; Phase Two; Renegades; Silver Stars; Skiffle; Starlift Supernovas and Tropical Angel Harps will compete in the Large Band category.
During the two weeks that follow, all of these bands embark on a programme of rehearsals designed to fine-tune their Panorama arrangements. They will all doubtless pay special attention to achieving better clarity, especially in the execution of those sixteenth-note allegro passages. Additionally, arrangers will try to improve re-harmonization and melodic development, knowing full well that even half a point may make a difference between the title and a runner-up slot.
But all the time lurking at the back of every arranger's mind is the conviction that the arrangement must capture the 'Carnival spirit.'  Without it, they know only too well, you have no chance.
What exactly is this elusive thing called the 'Carnival spirit'? There are never-ending discussions among pannists as to the real meaning of the term.  The consensus, it seems, is that 'The panorama arrangement must unfold in a manner that is emblematic of the way Trinbagonians behave during Carnival celebrations.'
Think of David Rudder's classic "Calypso music." People forget the second word in the title but they shouldn't. King David says that kaiso has "lyrics to make a politician cringe." But with all due respect to the 1986 triple crown winner, is it really the lyrics that can "turn a woman's body into jelly"? Or is it the music?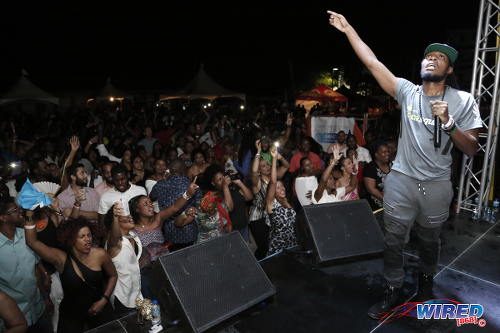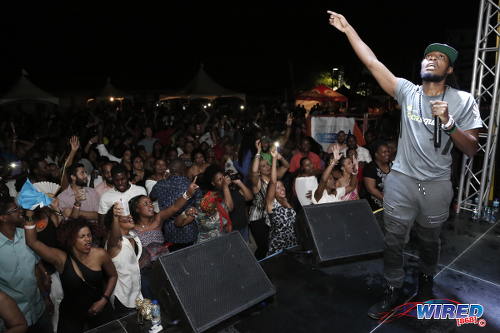 Ask the Kitchener fans about Sugar Bum Bum. Or, closer home, think back to Machel Montano's "Like a boss." Or turn to any radio station playing this year's mega-hit "Full Extreme" and see if you can sit still.
And calypso music and Panorama music are one and the same thing.  Aaron "Voice" St Louis' last year line that says, "Sometimes ah wonder how life woulda be if we didn't have soca" is an adaptation of a thought in every arranger's head: "…if we didn't have kaiso."
The pan is an instrument which lends itself to a gamut of dynamic effects, ranging from very soft (pp) to moderately loud (mf) to very loud (ff). There are also the means to change the dynamics, such as making the music grow louder (crescendo) or softer (decrescendo) or using sudden stress (sforzando). Panorama arrangers know how to creatively exploit all of these.
In the two weeks they have at their disposal, they look for opportunities to employ them again as well as to utilize other strategies and musical devices, including balance, interpretation, tonal quality and more effective use of the rhythm section.
You don't have to be an expert to realize that Panorama pieces are saturated with arrangers' attempts to evoke certain emotions in the listening audience, which, in turn, are designed to elicit particular responses. On finals night, the bands often execute selected musical passages or phrases that feature clearly identifiable musical devices.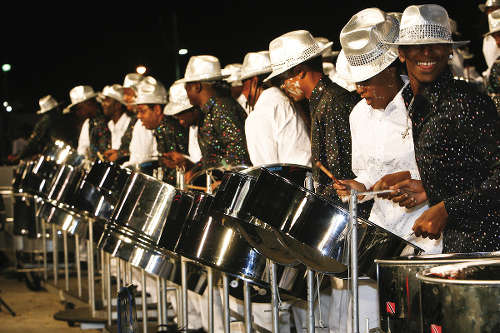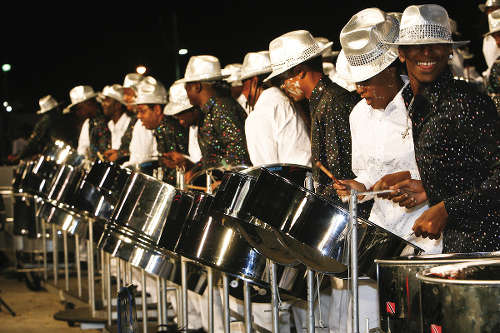 These might be crescendos and diminuendos (growing louder then softer), surges and releases (Arddin Herbert, Liam Teague, Duvonne Stewart and Amrit Samaroo, to name just four), tensions and plateau (Smooth Edwards, Pelham Goddard, Boogsie Sharpe), melodic/rhythmic stops and starts or chromatic runs (Kendall, Odie and Mark, Clarence Morris, Carlton "Zanda" Alexander and Robert Greenidge).
Successfully executed and then terminated with a flourish, these figures often have the effect of making the audience jump spontaneously to its feet with joyous shouts of approval. Pannists, arrangers and insiders often respond with an inward or outward smile and a shake of the head as if to say, "We ketch them.''
Which, I suppose, explains, at least in part, why for instance this year the spectators decided to stay until Exodus had performed. They knew that to leave before would be denying themselves of a 'high' that they had already paid for. So they stayed.
Music has always been used as a manipulative medium so what the steelbands are doing in Panorama is nothing new; it has been done for centuries.
In 1923, the Swiss composer Arthur Honegger (1892-1955), wrote 'Pacific 231' (a locomotive).  In it, he used crescendo in conjunction with accelerando (louder and faster) to conjure up in the listener's minds images of a train gradually building up momentum and tearing through the night. Steelbands at Panorama have also used that combination, not to mimic a train but to set the audience's adrenalin in motion.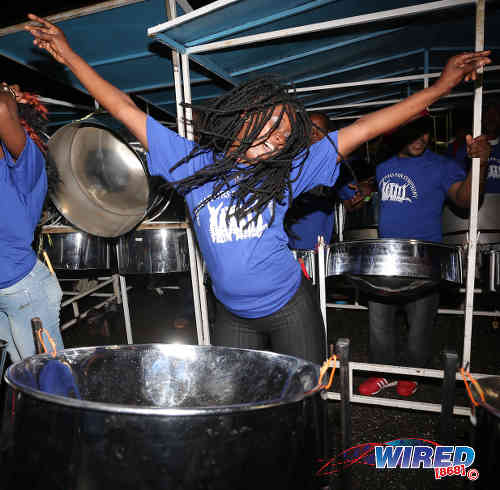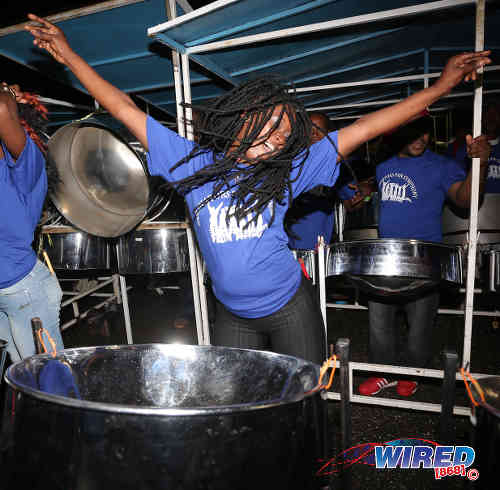 Benedetto Croce, a 20th century Italian philosopher, held the view that music and other works of art can express 'intuitions.' The basis of his so-called 'Resemblance Theory' is that "Expression in music is founded in analogy or resemblance between a piece of music and a state of mind."
That view is endorsed by both noted critic/theorist Nelson Goodman and German philosopher Immanuel Kant. Goodman said that, "For the listener, the music is an excuse for his own emotion. The evocation fuses with the musical experience, and association then becomes expression" while Kant explained that "Music refers to something other than itself but there is no access to this 'other' thing through concepts and, therefore, no answer to the question of what the music means."
What they all seem to me to be saying is that music, a non-conceptual art, can give us, in objective form, a picture of the mind itself.  We might attribute to the music a certain atmosphere without implying that it is really articulating anything, even when we find ourselves at a loss to identify the content.
What we have is a sense that an emotion, a character, a concept is being articulated through the musical argument. Although we may be unable to find words to describe it, we still have the sense that there is a meaning to this music, which relates it to things other than itself. That is why we cannot stay still. We move. To not move is to be redundant.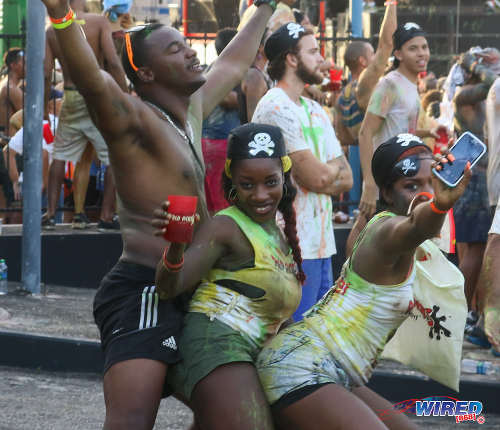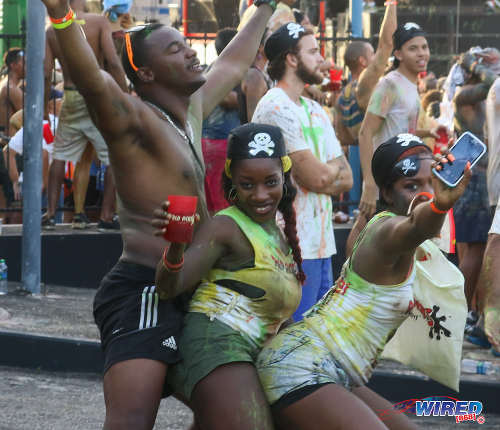 And this is, I suggest, the real issue with the Carnival spirit; the content of the music is real but ineffable, its meaning both allusive and elusive. In Panorama music, form or structure, and content are presented as the Carnival spirit and serve to give birth to the dynamic movement of our feelings. We move to the beat often without knowing why, sometimes without even realizing that we are moving.
All in all, then, perceiving the Carnival spirit in the music calls for not just sensory capacities but intellect, imagination, perhaps even a certain loss of self-consciousness as well.
Which is why discussions about the Carnival spirit often lead nowhere. But the Panorama crowd knows unerringly when it is present.
Or absent.