Trinidad and Tobago National Senior Team goalkeeper Jan-Michael Williams has distanced himself from criticism of Sport Minister Darryl Smith, after a press release from his employers, Central FC, quoted him as expressing disappointment in Smith.
On 5 February 2017, Central became the first club in the 17 year history of the Pro League to win the league title for three successive seasons.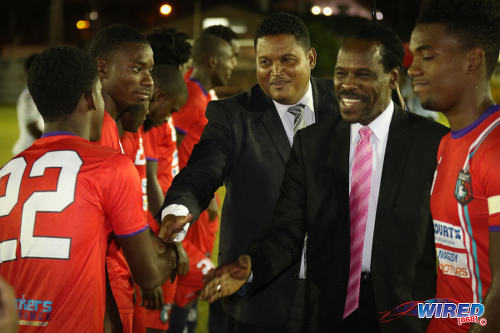 However, a Central release, which quoted Williams, suggested that the Sport Minister has ignored their success—even as claimed to receive congratulations from the FIFA and CONCACAF presidents.
"When we won our second successive Caribbean Club Championship last year, we received no recognition from Minister Smith," said Williams, according to the Central release. "It was the highest profile sporting achievement by any team from T&T in 2016, yet we didn't even receive a letter of congratulations…
"It's very disappointing as a player in our national sport to see the lack of respect for our achievements."

Williams quotes brought a stinging rebuke from former Trinidad and Tobago football icon and current National Under-17 Team coach Russell Latapy. However, within hours of the Central release, the goalkeeper put out his own statement—curiously, via the TTFA Media—which claimed that his words were "incorrectly interpreted" and that he had been used to make a point against the Sport Minister.
The talented 32-year-old goalkeeper did not say he was misquoted. However, he made it clear that he only hopes to see his name in a sporting context in the future.
Central managing director Brent Sancho served as Minister of Sport under the UNC government and directly preceded Smith in that post while the club's operations manager, Kevin Harrison, served as advisor to the Sport Minister during his brief tenure.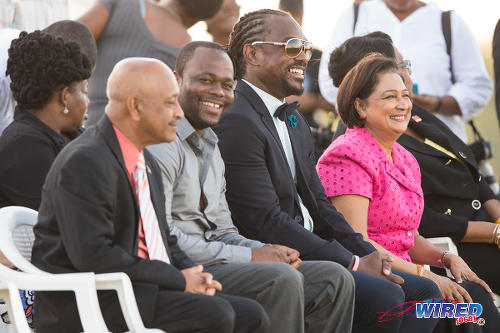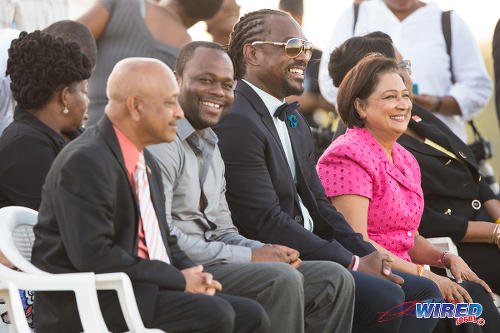 "Let me first say that I am not one to play politics with the game that I love nor do I have interest in either attacking the Ministry of Sport or the Sport Minister," said Williams, via the TTFA Media. "My name has been used a lot in the past by others to get their various points across. Contrary to what was previously reported, my main focus after the game [which secured the 2016/17 Pro League title] was to get mentally prepared for the [Digicel Pro Bowl final on Sunday 19 February], which would be tough regardless of the opposition.
"My statements obviously were incorrectly interpreted. Moving forward my main focus is winning the Pro Bowl then preparing for World Cup qualifiers in March.
"I also hope to do my best so that my name is seen in the media in the future for sporting achievements only."
Williams was thrust into the national spotlight, three months ago, when National Senior Team medic Dr Terence Babwah and paramedic Dave Isaac quit the team after claiming that then head coach Stephen Hart played the Central goalkeeper against medical advice in a World Cup qualifier against Honduras on 15 November 2016.
Williams was concussed in that outing, which the Soca Warriors lost 3-1 and the resignation heaped pressure on Hart who was fired soon after. But Williams, Hart and much of the technical staff insisted that the goalkeeper was not injured and rubbished the claims by Babwah and Isaac.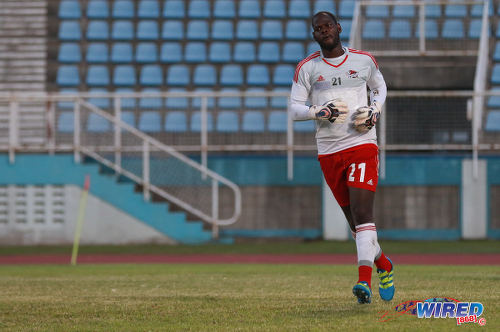 The Central custodian found himself in a tug of war again when Hart's successor, Tom Saintfiet, refused to select him after a spat with the club's managing director, Brent Sancho, over their training schedule.
In yesterday's release, Sancho attacked Smith's perceived snub of the "Couva Sharks" and said that the Sport Minister: "chooses to ignore us again and instead prefers to give out prizes at coaching schools."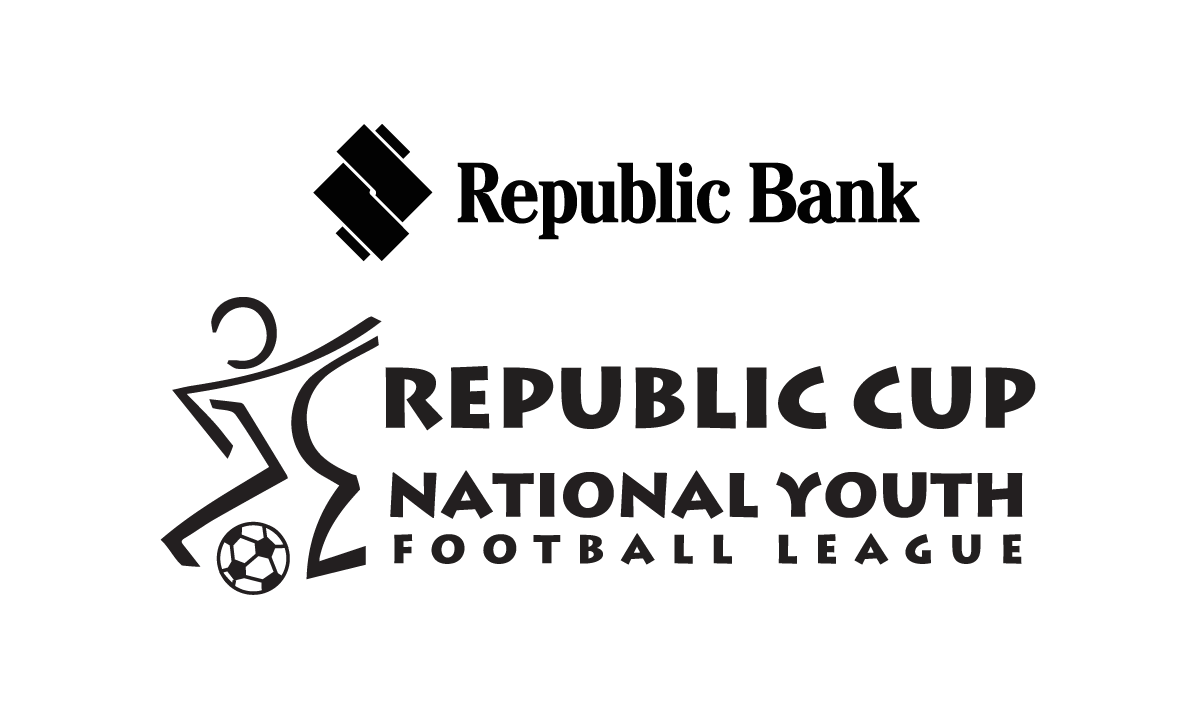 He also accused Smith of showing more interest in the fledgling Trinidad and Tobago Super League—which is not yet ratified by the Trinidad and Tobago Football Association (TTFA)—than the Pro League.
"Of course, being a former Minister of Sport for the opposition, people would expect me to criticise Daryl Smith," said Sancho. "I try to steer clear of political statements but I cannot stay quiet any longer. As a former footballer, I am amazed that the Minister has never acknowledged the TT Pro League clubs.
"He has refused to meet individual clubs and has taken no interest in the professional league, yet he's held meetings with the new Super League owners, which has not yet been formally ratified by TTFA."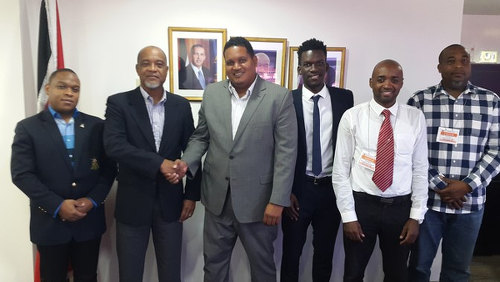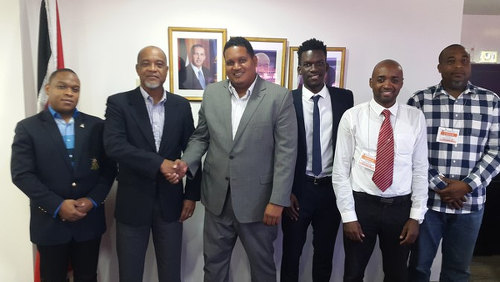 Sancho claimed too that Smith's attitude to the Pro League was detrimental to the local game and that the Ministry of Sport, which gives at least TT$400,000 per month in subventions to the local top flight competition, has not done enough to make the clubs self-sufficient.
"It's crazy because on one hand the Minister is cutting funding to the Pro League and saying clubs need to be more self sufficient," said Sancho. "But he does nothing to help them achieve this. He should be regularly speaking of the accomplishments of the Pro League, which would greatly assist clubs in become self funded.
"Okay, you make cost cutting decisions, but why start at the top? Our professional football is admired overseas. It provides employment for hundreds of people, many of whom would possibly find it difficult to secure meaningful employment elsewhere.
"Imagine what we could achieve with proper support from the Ministry of Sport and Corporate T&T…"
Still Central claimed to be close to closing a deal with a foreign investor that should help secure the club's future.
"The interest in Central is dependent on several other deals going through in Europe," said Sancho. "All we can do is carry on winning titles to ensure that the interest remains while they complete their affairs. However, I would estimate that there's a 90 percent chance of new investors coming on board before we compete in the CFU finals in May."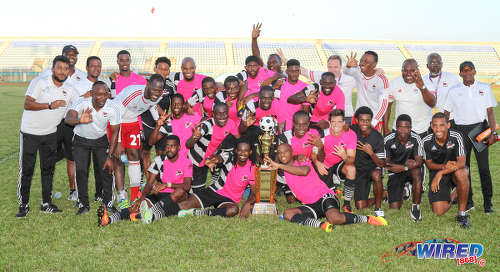 Central claimed too that 19 year old forward Nicholas Dillon, who is also a Trinidad and Tobago National Under-20 standout, has signed with Belgium Second Division club, K.Patro Maasmechelen, and will soon be joined by his club teammate, Nathaniel Garcia.
Versatile Central attacker Jem Gordon, who played fullback for much of the 2016/17 season, is also due to attend trials soon in the United States.
The Sharks also congratulated assistant coach Stern John after he was appointed as National Senior Team assistant coach by Warriors head coach Dennis Lawrence.
"[John's] appointment reflects the hard work he has put into the club over the last season and a half," stated the club release, "and his influence on the team is apparent from the club's continued success."