Just feed the Boyce and he will score.
San Juan North Secondary booked their spot in the 2016 National Intercol Final yesterday, as they thumped Trinity College Moka by a 4-1 margin at the Hasely Crawford Stadium.
But getting to the Intercol final wasn't as easy as the scoreline might suggest for San Juan, as the boys from Bourg Mulatresse played for roughly an hour with 10 players after their skipper, Lukeman Brooks, was ejected in the first half.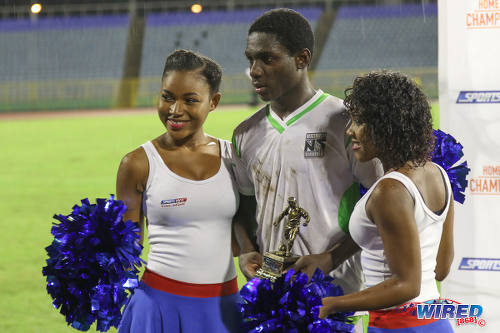 However, striker Renaldo Boyce had some tricks up his sleeve, and the bulldozing youngster pulled out a beaver trick to inspire his team to victory.
"Today Boyce really carried us on his back, I think it was a huge performance," said San Juan North coach Jerry Moe. "He got called up to the National Under-20 team and I think that gave him a lot of motivation and inspiration, seeing what level he has to be at in order to make the [national] team.
"And I think that was very good of him today. He represented himself very well. And he did a good job to score four goals."
On his day, Boyce is really a handful. And unluckily for Trinity, today was a very good day for the 17 year-old striker who was virtually unplayable. Trinity skipper Zaki Skinner was the man charged with containing Boyce but the defender came out on the wrong end of the heavyweight tussle as the striker showed his 'magic' to the Port of Spain audience.
San Juan have decent midfield organisers in Jerome Cyrus and Nathaniel Perouse. But, today, Moe decided to cut to the chase with a more direct and no-nonsense route.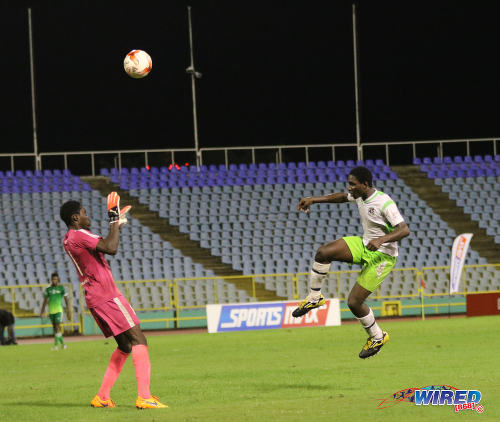 "Basically, when we did the scouting report on Trinity, we noticed they are a team which doesn't like to attack much, they like to play on the counter attack," Moe told Wired868. "So for us, we had to try and attack them quickly also. So we were basically trying to upset that by going early into the strikers and playing off of them."
It took some time for Moe's master plan to take full effect, as Trinity took the lead on 10 minutes after a dangerous free kick by Saleem Henry was knocked into the net by a San Juan player.
However, Boyce was just warming to the occasion on a bleak afternoon. And he equalised with a tap in at the back stick in the 16th minute after a scramble in the Trinity area. The San Juan striker appeared to have strayed offside before his finish but the assistant referee did not raise his flag.
San Juan North's good fortune with the officials did not last, though, as referee Cecile Hinds gave Brooks his marching orders in the 38th minute for dissent.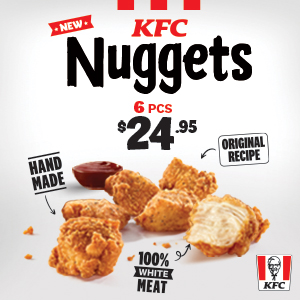 "I think Brooks cursed at the referee and I give 100% support to the red card," said Moe. "I don't condone that type of behaviour. Whether it's professional or amateur I think the referee has a job to do and it's a difficult job. So they will make mistakes and you have to deal with it. But you cannot react like that."
The San Juan coach was not about to throw in the towel or play second fiddle though, and he used Brooks' ejection to motivate the team.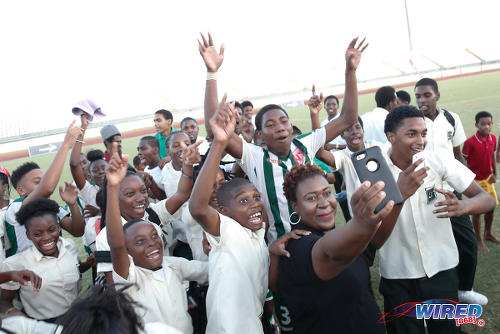 "Sometimes you have to lose to win," said Moe. "Against Fyzabad, that same thing happened to us. The score was 1-1 at halftime and they were down to ten men and they beat us 3-1.
"We used that as motivation for the boys to know that not because you are down a man you have to lose the game. We just had to be organised, disciplined and put in the work."
Trinity coach Marlon Minguel was trying to motivate his boys at the half too, although his message was slightly different.
"I think even in the first half we were making too many elementary mistakes and it continued in the second half," Minguel told Wired868. "We had a real frank talk at halftime and I saw that the intensity did step up."
Minguel's team squandered a great chance to take a 2-1 lead just after the restart, as midfielder Henry sent his 52nd minute penalty wide after defender Kyle Thomas was adjudged to have handled in the area.
The penalty miss, according to the Trinity coach, had a detrimental effect on the North Zone Intercol champions and shifted the momentum in the game.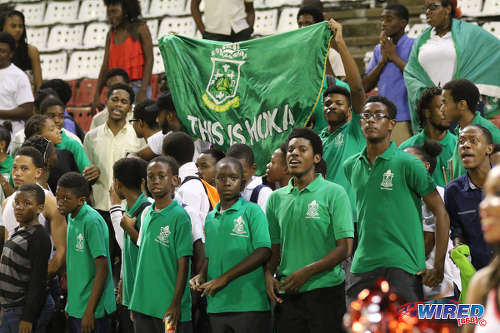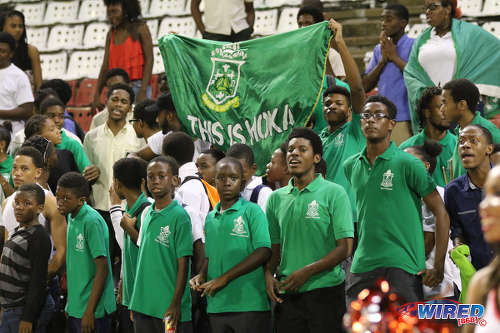 "We didn't score the penalty and I think when San Juan scored that was the turning point in the game," said Minguel. "When Saleem Henry did not score the penalty that had a kinda sour effect on the rest of the team."
Trinity's miss would eventually be San Juan's gain. But first the Bourg boys had their own penalty appeal turned down as Boyce went down in the area under a challenge from Bowen, mere seconds after Henry's miss.
The ever-confident Boyce quickly dusted himself off and fired San Juan into the lead, three minutes later, as he nonchalantly lobbed Bowen with a right-footed shot from distance after beating two Trinity defenders to another long ball.
And, after goalkeeper Shawndell Byer came up big at the other end to smother an effort by Trinity striker Isiah McClean on the hour mark, Boyce collected his and San Juan's third item.
This time, the San Juan striker shot into an empty net after the diminutive Cyrus rocked Bowen's crossbar with a devilish right-footer from just outside the area. The 10 men of San Juan were running away with it.
Minguel rang in the changes, as his team tried to pull a goal back. But with Trinity danger man, Josiah Joseph, nursing an injury, San Juan's back three of Thomas, Kareem John and Kerdell Sween looked comfortable enough.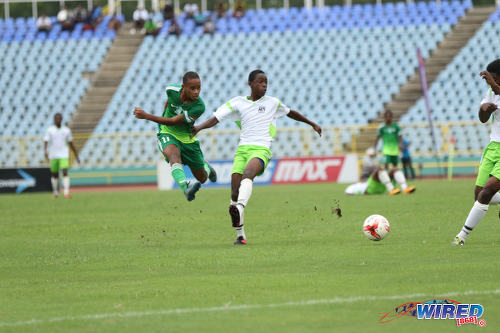 Moe's charges were happy to wait for their turn to sucker punch the opposition by then. And the final nail in the coffin came in the 87th minute, as Boyce proved his earlier effort was no fluke by lobbing Bowen for a second time.
The Trinity keeper almost operates as a sweeper but, after his encounter with Boyce, he may not want to see another broom for this Christmas season. There were tears at the final whistle from the North Zone Intercol champions—as well as, allegedly, obscenities from their captain, Skinner, who according to Wired868 photographer Sean Morrison, objected to him taking snaps during the post-game commiserations.
Skinner denied using obscenities.
Last week, Minguel took Trinity to their first zonal Intercol final in 36 years and the coach suspected that his players were still soaring on that high.
"The focus and discipline seemed to go out the window after we won Friday night," said Minguel. "It was as though we were still partying and flying and San Juan came to play a game. We were still celebrating. We spoke about that at length and the psychological effect that we usually have just was not there today."
However, the coach was still proud of his team's impressive Intercol run.
"Ultimately, we are definitely proud of all the work that was done, including winning the North Zone title. We are very proud of the boys. Even with this display tonight. It's just part of the learning process for many of them.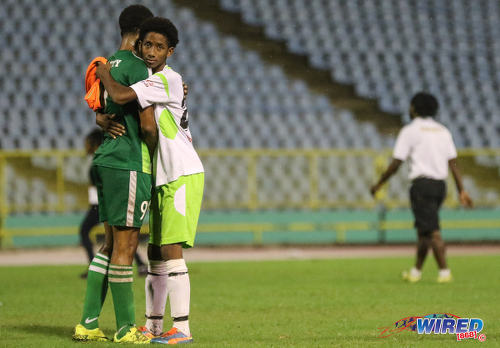 "I hope they can take it in stride and move forward with it and piece it together with their footballing lives and their schoolwork and everything else they do in life. Yuh know, today you're up and tomorrow you're down. And the only way to conquer these things is by being humble and doing what you have to do."
It is San Juan North who move forward to the final though where they will face the winner between Presentation College (San Fernando) and Signal Hill Secondary, who battle from 3.30pm on Friday 2 December at the Mannie Ramjohn Stadium in Marabella.
The Tobago champions are at a massive disadvantage as they edged Carapichaima East 4-2 on penalties yesterday at the Dwight Yorke Stadium in Marabella after a 1-1 draw.
They have less than 48 hours recovery time before they face the rested "Presentation Lions".
(Teams)
Trinity College Moka (5-3-2): 1.Desean Bowen (GK); 16.Bryan Walkes (9.Michael Quamina 69), 5.Isaiah Alexander, 4.Zaki Skinner (captain), 2.Mateus Callender, 17.Raheim Jawahir (3.Joshua Trumpet 80); 6.Jelani Dowers, 7.Saleem Henry, 8.Kobe Knights (21.Terrel Durham 61); 10.Isiah McClean, 11.Josiah Joseph.
Unused Substitutes: 25.Caleb Moore (GK), 18.Joshua Fraser, 20.Temesgn Tezera.
Coach: Marlon Minguel
San Juan North (3-1-4-2): 1.Shawndell Byer (GK); 21.Kyle Thomas, 3.Kurdell Sween, 17.Kareem John; 8.Lukeman Brooks (captain) [Red Card 38]; 2.Tyrell Cameron (7.Josiah Beard 44), 20.Jerome Cyrus, 22.Nathaniel Perouse (16.Obadele Dickson 83), 18.Tigana O'Brien (14.Darian Warner 68); 6.Brandon Semper, 9.Renaldo Boyce.
Unused Substitutes: 11.Miguel Garraway, 19.Adrian Duncan, 23.Ibn-Al-Hakim Skinner.
Coach: Jerry Moe
Referee: Cecile Hinds
Man of the Match: Renaldo Boyce (San Juan North)
Wednesday 30 November
(National Intercol Quarterfinals)
Signal Hill Secondary 1, Carapichaima East Secondary 1 at Dwight Yorke Stadium;
*—Signal Hill won 4-2 on kicks from the penalty spot
(National Intercol Semifinals)
Trinity College (Moka) 1 (Own Goal 10), San Juan North 4 (Renaldo Boyce 16, 56, 62, 87) at Hasely Crawford Stadium;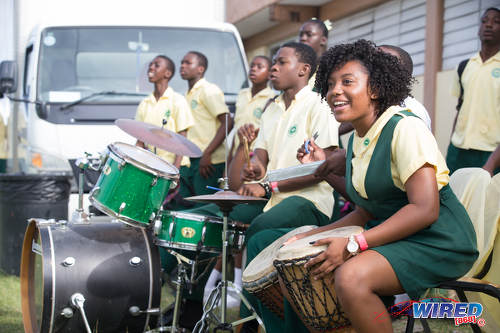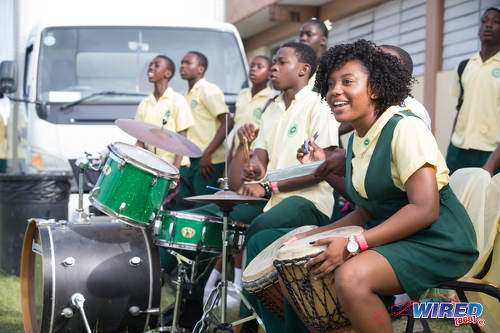 Upcoming National Intercol Fixtures
Friday 2 December
(National Intercol Semifinals)
Presentation College (San Fernando) vs Signal Hill Secondary, 3:30pm, Mannie Ramjohn Stadium.