The Trinidad and Tobago electorate, both major political parties agreed, sent a clear message to its politicians at the Local Government Elections yesterday. And that statement was: "Meh."
November 28 was pretty nondescript, even for a Monday. There was no band launching or Soca Warriors match; nothing new from House of Cards or Game of Thrones; and MovieTowne's feature film was starring Nicholas Cage. Even Donald Trump's Twitter account was dormant!
In short, local voters had a choice between exercising their civic duty to pick one from two out-of-touch political parties; or do absolutely nothing. And the result was a voter turnout estimated at roughly 34 percent, which is the lowest in 37 years.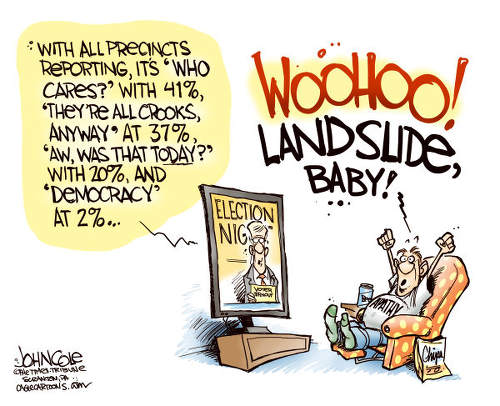 Even Kenwyne Jones' local fan club probably registered more activity yesterday!
Look no further than either political party's response to the election results to understand the cause of the apathy.
Prime Minister Dr Keith Rowley: "We in the PNM are very, very pleased with the results."
Works Minister and deputy political leader, Rohan Sinanan: "Clearly, we got the popular vote."
Popular as compared to what? A prostate exam?
Opposition leader Kamla Persad-Bissessar: "[It was] a victory for the people."
Sure it was. Just like those emails that say I just won the lotto in Nigeria and only need to pass on my bank details to collect the winnings.
Or maybe. And this is just a theory. Maybe we're just not that into you. Both of you!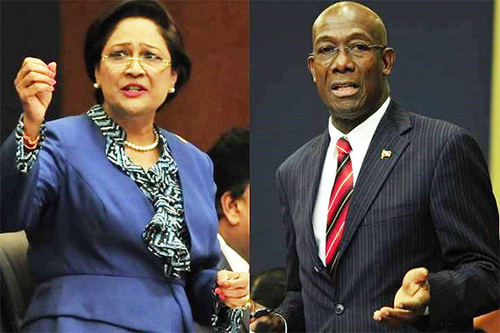 We're fed up of listening to explanations about invoices for roti and wedding parties. Or why it's okay to give your boyfriend a government house or rude to take away illegally awarded land from millionaires.
And why we should be wary of the crooked contractors supping with one party but not the other. And, most of all, how it is our fault that the country is falling apart and we really shouldn't expect more from salaried politicians beyond snickering, mamaguying or barking at us from time to time.
So what happens from here on?
Britain and the US showed how diminished faith in the political system can open the door for demagogues to climb to power. If you're not going to do anything for us anyway, seemed to be the thinking, you might as well be entertaining.
No wonder Minister Two Pull is mulling over a comeback.
Mr Live Wire is fairly certain that if Anya Ayoung-Chee had put one of her knittings on the ballot paper, she could have won at least one district.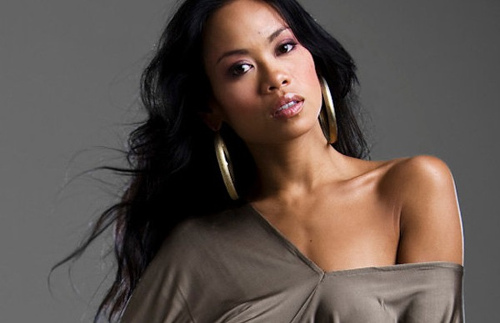 At least we know what Anya can do—by which, of course, we mean sew.
What the hell is Fitzgerald Hinds or Suruj Rambachan good for?
Editor's Note: This column initially suggested that the voter turnout was roughly 23 percent, which is the lowest in 40 years. In fact, the official EBC report showed that the turnout stood at 34 percent, which is just the lowest in 37 years.