"My mom Judith and dad Carl are always encouraging us to succeed. They're proud of all of us. People often meet them on the streets and say, 'ah see yuh son game, good man' and they have to ask 'which one, or where' because it's all of us.
"It's a great feeling for them and for us to make them proud."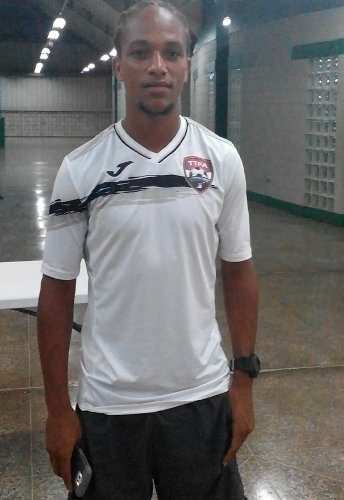 Nathaniel Garcia, aka "Young Spanish", dances to the beat of his own drum. And he is not the only one. The bustling 23-year-old midfielder with lightening feet is a mainstay for Pro League champions, Central FC, while he made his Trinidad and Tobago National Senior Team debut as a late substitute on 19 January 2016 in a 2-2 draw away to Grenada.
Young Spanish is also a quarter of the Garcia clan of footballers—three of whom, Brent, Nathaniel and Levi, have already played Pro League football while Judah is captain of the Shiva Boys Hindu College team.
The 18-year-old Levi, of course, has gone on to set local records with his performance at Netherlands top flight team, AZ Alkmaar, and has cemented a place in the Soca Warriors set up.

Nathaniel believes his time is next and Wired868 stopped by to hear more on the topic from Central's "Little Drummer Boy":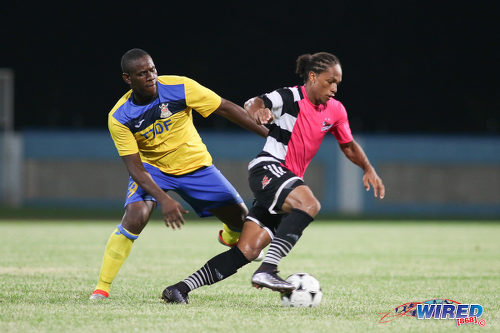 What is your date of birth?
24 April 1993
What do they call you?
They call me "Young Spanish" after my bigger brother Daniel Garcia who was the original "Spanish". People say I take after him so the name stuck with me. My hair is always plait in different styles [and] that's my sister Adanna Garcia's handy work. It's part of me.
What is your home town?
My hometown is Santa Flora, [which is] a nice quite place. Everybody there loves sports especially football. Back home has a lot of talent yes. The community is very positive sports-wise with plenty fellas with talent. However, I live in Mon Repos now.

What schools did you attend?         
I went to Santa Flora Government Primary then Siparia Senior Secondary then to St Benedict's College and Shiva Boys Hindu in sixth form.
Who is your favourite player?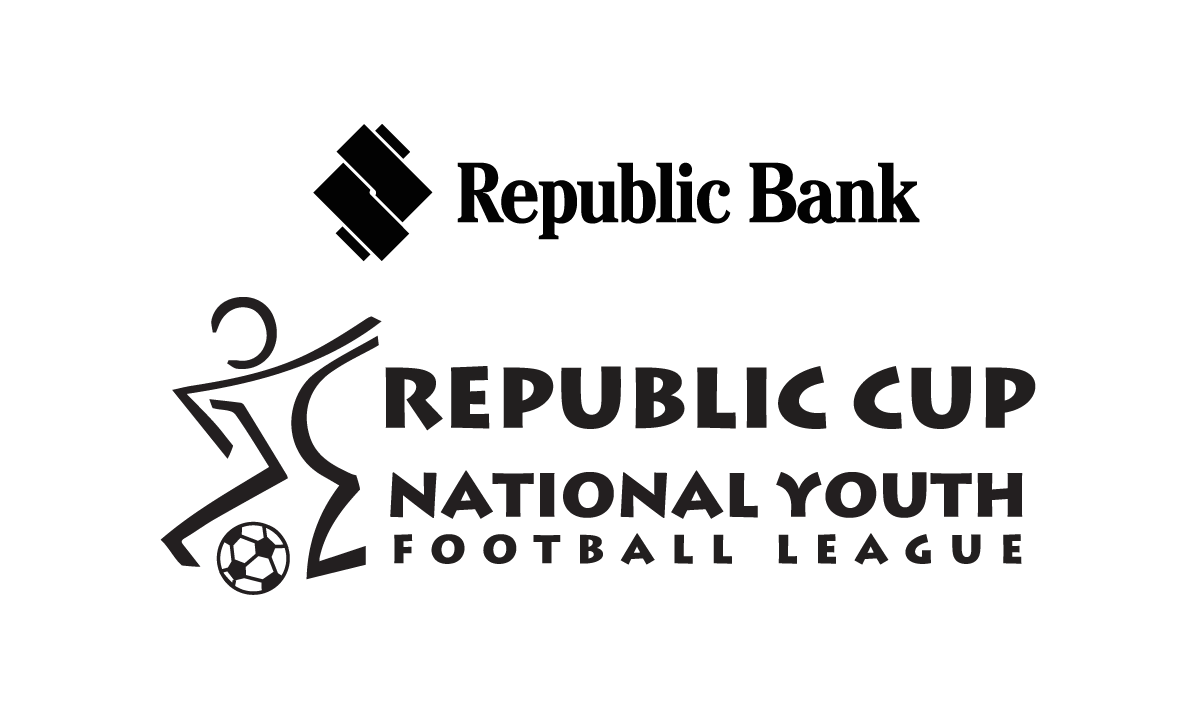 Zinedine Zidane is my favourite player. He's skillful and thinks through the game.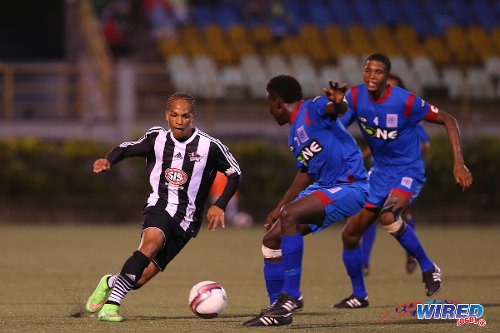 What is your favourite team?
Real Madrid. I love their speed.
How do you describe yourself as person?
Humble, very humble. Sometimes [I'm] the class clown but I'm very focused. I know I want to make it and I'm determined to do so.
What is something most people do not know about you?
(Leans forward) I play music. Drums actually. I play trap-set in church and really like it. I think I'm good at it. (Grins) We grew up in church as my parents are active members and my dad is one of the ministers. Every Sunday and Friday night we were in church.

I started off playing the African drum and one day in church I saw this trap-set and got excited. I wanted to beat it and my dad, Carl Garcia, said go ahead. So the choir was singing and I started beating it to the same tune and with the excitement it sounded really good and I was shocked this was on my first try. I loved it then and just continued playing it ever since and getting better.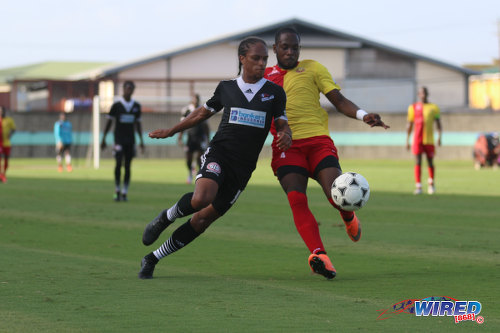 What do you enjoy doing in your free time?
In my free time… Hmm… Just relax at home with my immediate family. Once everybody is around, we just hang out. We talk football, we play football and we watch football. We prank each other and just get kicks. All in good fun.
I recently had a son, he's just seven months old. His name is Xavier and I enjoy spending time with him. I really want him to have a good future, so I want to ensure he does not make the same mistakes I did. (He regrets not turning professional earlier, due to over a year abroad on scholarship)When opportunity comes knocking sometimes you have to take a leap of faith and answer, so there would be no regrets.
How did you start playing football?
I started playing football because my brother Daniel did it. I followed him everywhere as a child and did everything he did. He played cricket, I played cricket. He joined football and I tailed him almost like a shadow.
What was your earliest football memory?
I was playing with the Palo Seco Coaching School against Petrotrin… I was only 12 then, battling with an under-20 team and I scored the only goal. It was the best feeling ever.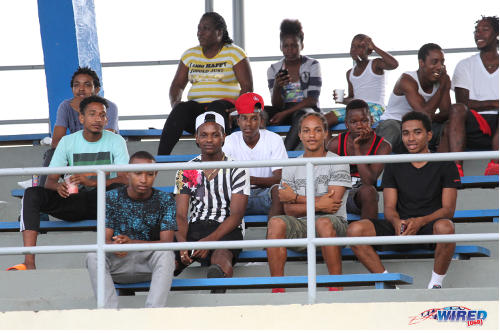 What pushes you to succeed?
My eldest brother, Daniel Garcia, pushes me to succeed. He was really good at football with serious potential. He had to make a choice earlier on to either go out to work or continue to play football. It was hard for him but due to personal reasons he went out to work. So I play for him.

I want to continue where he left off, to make him proud of me. We're a football family. I have three brothers: Daniel, the eldest, played with T&TEC; Levi Garcia who plays in Holland with AZ Alkmaar; Judah Garcia went to Manchester through the Digicel Kickstart programme and is a member of Point Fortin Civic Club [youth team]. So, yeah, we love football. My sisters Carla and Adanna also love the game, they support us. Carla is the singer in the family and Adanna use to play football and run.
My mom Judith and dad Carl are always encouraging us to succeed. They're proud of all of us. People often meet them on the streets and say, "ah see yuh son game, good man," and they have to ask "which one, or where" because it's all of us. It's a great feeling for them and for us to make them proud.
Who was your most important coach/coaches and why?
Zoran Vranes. He has a different style and he dealt with me differently like a second father. He was able to get the best out of me. I am a team player and will play where the team needs me but coach Vranes allowed me some freedom to express myself on the field and attack more, so he was able to bring out a different side of me.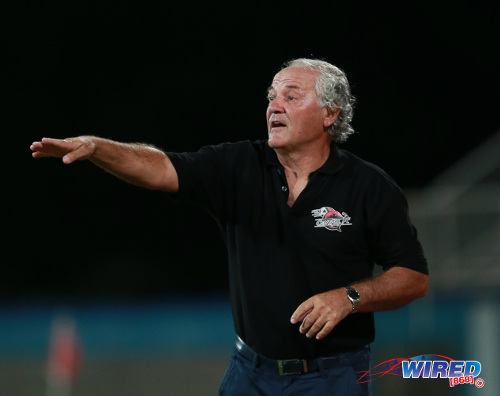 What makes you stand out as player?
The way that I see the game makes me stand out as a player. I think football is simple and basic. You just need to do the right thing and thinking through the game will make it easier.
What was your best moment in football so far?
Hmmm… My best moment in football would be coming to Central FC and winning the TT Pro League title back to back [in 2014-15 and 2015-16]. I've been here two years and it's a good feeling.

What is the team spirit like in Central FC?
While it's very competitive, there is good team spirit. We have national players on the team and you just have to keep performing. There is no time or no room for slip-ups, so I work hard to keep in the game.
Are there players on the team who would have influenced how you play?
Yes. Players like Kenwyne Jones and Leston Paul have been able to assist in my development. Kenwyne's knowledge of the game is incredible; you could learn a lot from him. He just has a presence. And Leston plays midfield so he offers good advice to me as well.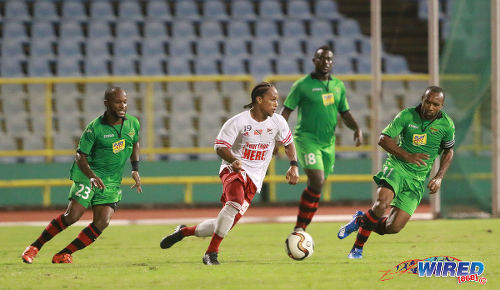 What is your training and diet like?
I travel to and from practice most days but when I get home I still do at least an hour extra of training; and it doesn't matter what time. It's like my back up. I also eat lots of fruits, which helps with my fitness.
What have you done to improve your performance during the season?
I try to put in the extra work every day. The team reviews games, but I also watch over the games by myself to see how I could improve.
What is your target for the season?
To work hard, assist the team and on a personal note to get a contract [abroad].
What is your ambition in the game? How far do you hope to go?
To reach the highest level in the game. I really want a spot on the National [Senior Team] squad. It's my goal. I  would like a chance to prove that I have what it takes. I know it's hard work and consistency, so I'm trying to do what it takes to get there. Football is what I love and this is my career.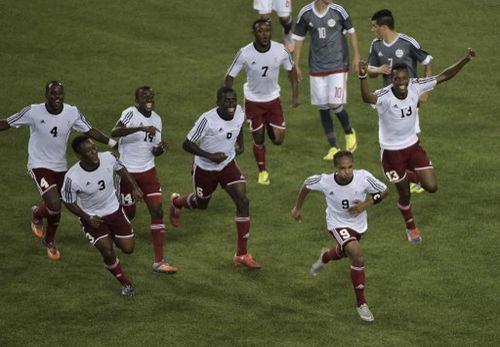 What do you think can be done to help our up and coming footballers?
The development of the Under-23 program should start earlier. So more time is given for them to be match sharp and fitness ready. Also, I think fixing the football grounds for players would help. It's like playing in the road. We need to do something to help get the best out of our players and fixing some of our grounds will help.