Costa Rica didn't do anything spectacular against Trinidad and Tobago but they were very patient. Costa Rica played close to a walking pace in the first half, and defended with five players at the back. They were playing dead to catch corbeau alive.
Trinidad and Tobago did a relatively decent job in the first half and created the better chances between the both teams. The most important thing going into the game for T&T was limiting their mistakes and errant passes. And they did that for the first 45 minutes, which in turn limited Costa Rica's goal scoring chances and potential counter attacks.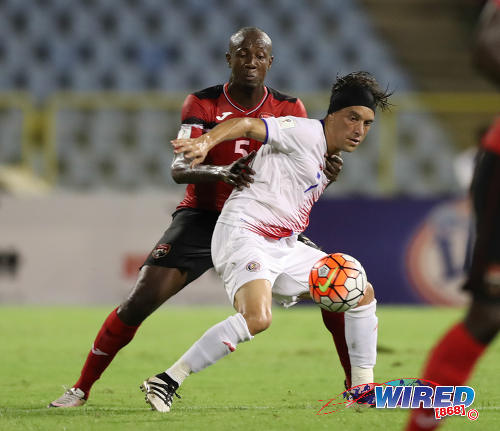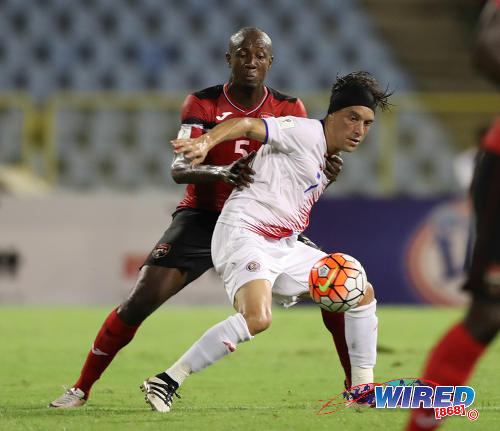 Then came the second half where the opponents took advantage of Trinidad and Tobago's lack of fitness, compactness and pressuring of the ball on defence.
Just after the half, Costa Rica inserted their strong and versatile forward Joel Campbell, who made all the difference for them. T&T were no longer capable of pressuring the ball and closing off the passing lanes by then. The first goal came from Trinidad and Tobago players being out of position due to weary legs and a total lapse in concentration.
And that all boils down to the team's collective lack of fitness. We can kiss the 2018 World Cup goodbye if we don't raise our level of fitness to an international standard.

As I told one of the players, as a professional you need to always maintain at least 70% fitness throughout the year because you never know when your number will be called.
Some of the players do not understand the importance of being fit. Football is a running game and, if you can't do it at a high intensity for 90 minutes—no matter how talented your team—you will come out on the wrong side of the result every time at this level.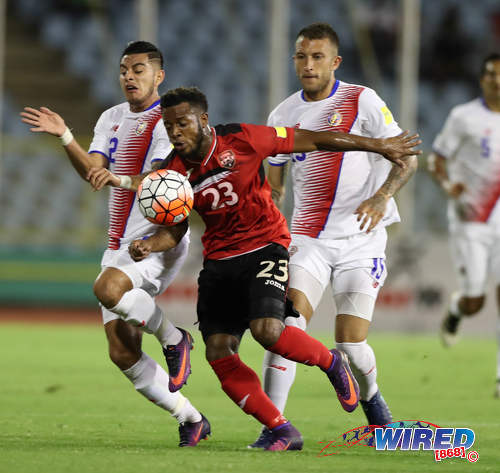 I think we gave our opponents too much respect. The Costa Ricans came here to play on the counter with a mindset to take a point but hope for a win. We gave them the game. We allowed the game to come to us rather than us taking the game to them.
Being at home, we lacked aggression and assertiveness. We lacked offensive fire power and a true finisher up top, as well we lacked movement and finesse in the midfield—a player who can create magic would make a difference for this team.
There are so many adjustments that are needed going forward in order for us to have a chance at qualifying.
We were very much disjointed at times last night and that's because we lacked movement on and off the ball, especially in the midfield. When the ball was passed to the wingers, sometimes the only option they had was to run with the ball because the midfielders were not showing for it and there was no outlet on top since our target forward wasn't moving much or running into spaces effectively.
The system we have in place at the moment makes it highly unlikely that we will score goals on the run of play. At this moment, we play with Kenwyne Jones as the lone striker and with two wingers playing extremely wide and far from him.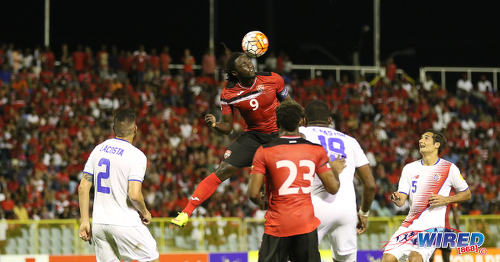 If we are going with Jones as the number one striker, he needs some sort of support because he is very effective at flicking on balls for others to run on to and needs someone on top to compliment him. So our wingers and the attacking midfielder have to play a bit closer to him.
We have to be much more aggressive on offence. Apparently we don't have the fitness to play higher up the field so, if the ball is lost, we can clamp our opponents in their half of the field and when we win the ball we're closer to their goal which will enable us to have much more bodies in attack.
Again, goals win matches and we don't have a lethal finisher. The one player that comes to mind is Cornell Glen. He's the only true experienced and lethal finisher we have—even at his age.
Glen gives you speed—although not as fast as he once was—he can create his own shot, he can play with his back against defenders, he can run off the ball, and he can be a nightmare for defenders in 1v1 situations. I think he can bring that leadership that is glaringly lacking at this moment.
I admire head coach Stephen Hart but I believe he takes way too long to make changes. I don't understand why our coaches, at most times, are opposed to making a substitution on the half.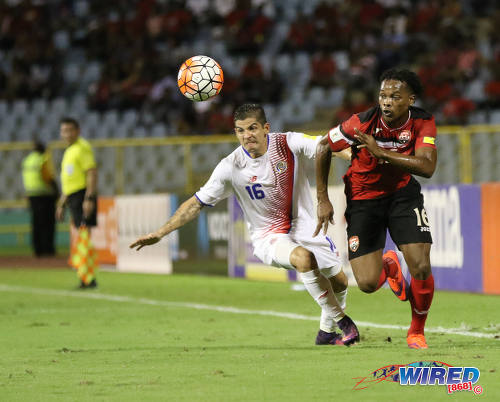 We needed some fire power and a boost of energy entering the second half. Speed kills and we have a couple shockingly fast players with the likes of Trevin Caesar and, as we have seen, Willis Plaza.
I thought the substitutions made against Costa Rica were relatively good. The only issue I had was the length of time it took for coach Hart to make them.
I think coach Hart has done a tremendous job since taking over. I have seen when T&T were losing to the likes of Guyana and St Lucia. No disrespect to to any of those teams, but we are Trinidad and Tobago and I believe we have to always set the standard when it comes to Caribbean football.
I followed the team when he first took over and, in every tournament, they improved drastically. I have seen changes in the mindset of some players and he created a team that the powerhouses were nervous to play.
I think he does a very good job breaking down the opponent's strengths and weaknesses and coming up with a formidable plan to counteract. Sometimes we as players don't always execute the game plan but I think Hart is one of the main reasons the program is where it is at.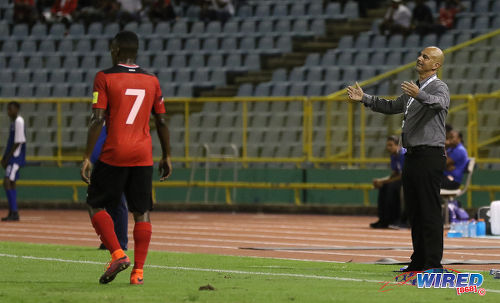 They are going through a spell at the moment and sometimes familiarity breathes contempt. So he may need to change the way he does things and he may need to change the way he deals with the players and be more forceful in his convictions.
Because the players aren't playing for him the way they used to in his first year and a half.