Last week, I wrote of the ill wind of deep-seated race and class divisions. Let me acknowledge that the use of the ill wind description was one put to me in conversation with someone for whose intellect and creativity I have high admiration.
I asserted that this ill wind drives many perceptions of what is acceptable and what is offensive. This ill wind blew straight into the face of Brian MacFarlane when he announced his portrayal for Carnival 2017 entitled "Cazabon—the Art of Living" and included in his mas a section containing The Pretty Lady and the Houseboy.
I have serious reservations about MacFarlane's appropriation of the Cazabon name and goodwill and some other surrounding antics, but he set an example of promptly saying sorry. Readers will recall that I ended last week's column with the suggestion: "what about occasionally saying sorry for lapses of judgment?"
Sadly, none of our politicians or public officials plans to follow the say sorry advice any time soon.
The drafters of MacFarlane's apology struck an important note in its express understanding of "how and why" the portrayal "hurt some of us" and MacFarlane said: "I am deeply, deeply sorry for the pain that I have caused".
The apology did not spend any time justifying the wrong done. It recognised that when we do or say certain things that may be subjectively—or even artistically—justifiable, we cannot always ride roughshod over the hurt that they cause other people. How to respond is a judgment call.
By contrast, the rest of the news last week was dominated by in your face regurgitations and by justifications of things harmful to many—even if not necessarily all—citizens. Let me emphasise that the use of in your face justifications and lack of penitence is a grievous fault of parties on both sides of the political divide.
In his response to MacFarlane's apology, Khafra Kambon, Chairman of the Emancipation Support Committee, made some very pertinent remarks including advice "that the time had come for nationals of Trinidad and Tobago to re-evaluate the way people think about one another."
Kambon recognised that the issue of the portrayal went beyond MacFarlane and his apology.
"It's a question about our way of thinking of each other that we need to overcome."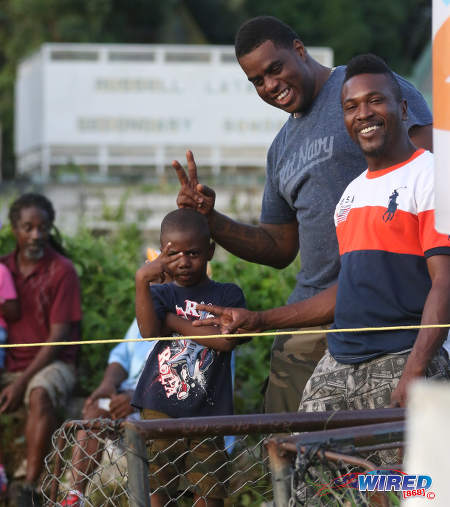 It must be said immediately that most politicians and many leaders in other fields—by their insensitive, materialistic or opportunistic thrusts to obtain and maintain power and status—work against a realignment of how we think about each other.
Happily groups of citizens do not take all the bait to hate or resent each other despite race and class divides.  There is a greater tolerance on the ground than is reflected in the inflammatory utterances of politicians and public officials. Such good sense is what keeps the country from falling apart and dissolving into partisan violence.
This is not the first occasion on which I have warned that if we cross the line into that kind of violence we will irretrievably blight the country.
Serving in the Senate last week as a temporary Independent Senator, Pastor Clive Dottin, put on the record in Parliament his robust and pertinent views of the effects of the untouched drug trade on the fabric of our society. He cogently described the evil that has been blown into our country by that ill wind. He linked that ill wind directly to prevailing corrupt practices and criminality.
In a column in February 2003, one year after I started writing these columns, when I was warning about the indifference to violence, I wrote this in a Trinidad Express column entitled Hatred does not turn back: 
"Readers are familiar with my view that the violence, now so prevalent, is a result of a dysfunctional society to which no enlightened education or social development policies have been applied. More recently, there is great worry that the drug trade and the control of special works will lead us into institutionalised political violence."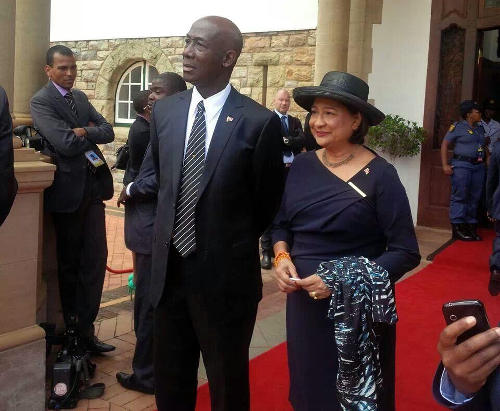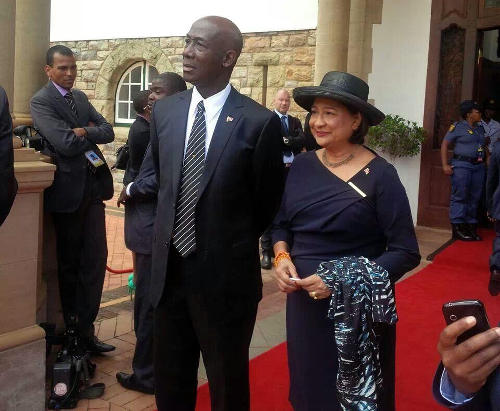 In another column published in 2003, also foreshadowing what Pastor Dottin has been saying all along I wrote that:
"The Government, whoever they are, must take back control of the resources of the State from cronies and pardners, armed or unarmed. That is a political job. It is not the job of the police. Their job is to attack first, and with urgency and integrity, the drug trade that underlies the gang murders."
I insisted that Governments "must act independently of the criminal element in the society."
These ill winds have blown continuously for more than a decade. Beware them. Their velocity is increasing.
As a footnote to recent discussions on the law restricting possession of firearms, it is useful to note that there is a specific exemption for a member of a cadet corps established under the Cadet Force Act, when engaged as such a member in or in connection with drill or target practice.