Many games are played most intensely by disturbed people. Generally speaking, the more disturbed they are, the harder they play.
That's not coming from me. It comes from Dr Eric Berne, in a late chapter of Games People Play: The Psychology of Human Relationships, which he titles "The Players." Here's some more: "In everyday life, games are played with the greatest conviction by two classes of individuals: the Sulks, and the Jerks or Squares."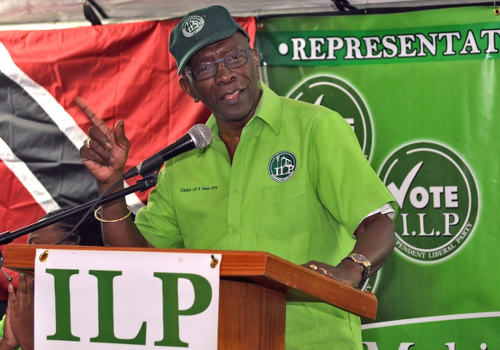 The good doctor explains that "a Sulk is a man who is angry at his mother" while a Jerk is "someone who is overly sensitive to parental influence". And he adds that: "There is a bit of Jerk in everyone, but the object of game analysis is to keep it at a minimum."
Let, therefore, no more be said by way of introduction of the next five games.
DIG, DOG, DUG
Those with a linguistic bent may be tempted to see in this a conjugation of an irregular verb. Sorry, that's way off the mark. The D stands for "don't" and the G stands for "Government" while the interposed vowels stand respectively for "ignore," "overestimate" and "underestimate".
Former Attorney General Anand Ramlogan went ahead and set up a TT$40-million-and-counting Commission of Enquiry over the Las Alturas Housing Development, providing us with a fine example of the DIG game.
How is that a game? If you knew beforehand that an enquiry would yield nothing concrete, would you still proceed with it? Perhaps not. But what if you were spending not your own but taxpayers' money?
Ah! That's an entirely different ball game, no?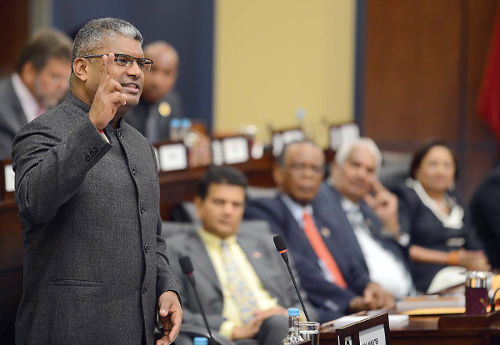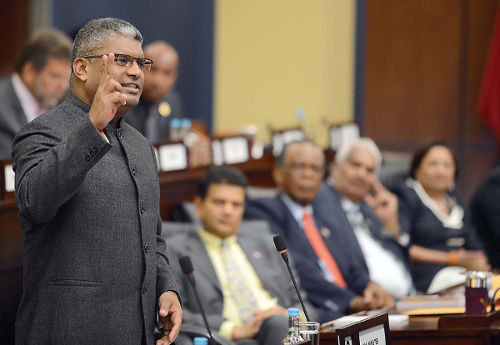 Former Minister of Works, Jack Warner, is owed a debt of gratitude for excellent examples of both the DOG and DUG genre. Remember when Warner sent in the troops to bodily move protesting Highway Re-route Movement personnel and demolish their camp?
Years later, how has that encounter advanced the state of the game with respect to the Point Fortin Highway? Wasn't Warner just playing ego games?
What Warner did with Wayne Kublalsingh, he didn't do with the conscientious objector who refused to sell government his property when the Churchill Roosevelt Highway was being extended from Arima to Valencia. He cajoled and threatened and cajoled and threatened some more before eventually building the highway around the still standing establishment.
What started, therefore, as a game of DUG ended up as a game of DOG—with a vengeance!
Current Planning Minister Camille Robinson-Regis was certainly playing DOG when she recently decreed that Government would not order the demolition of illegally erected structures on the Chagville Beach. Really? Who owns Chagville? Some private developer?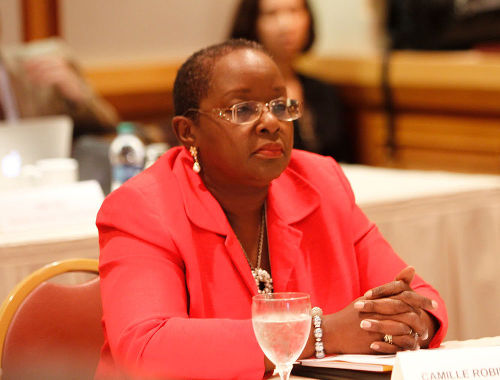 Ask Anthony Sabga about Pigeon Point. Or perhaps more fruitfully, ask Yasin Abu Bakr and the Jamaat-al-Muslimeen about government's haste to demolish illegally erected structures when the private developer opts to construct, inter alia, a masjid and a school.
And you might say that the one-time Rottweiler, Dr Rowley, who tried recently to remind citizens that they must "wean themselves off the government" and not expect it to provide "every road and every health centre and every school and every this and every that" for them, is about to learn a DOG lesson.
He can DIG all he likes; right here on Wired868, over 400 largely angry respondents to a letter to the editor which roundly criticised the PM for his comments in Laventille last Saturday are already telling him that the DOG game we have been playing for so long is far from at an end.
With municipal elections just around the corner, many people will feel under no pressure to heed the PM's warning, in other words, to DIG.
FATCARD
Does this game really need an introduction? When you can say any crap—go listen to the response to the Budget Speech—do any crap and still be guaranteed at least 15 seats in the next General Elections, you know you hold all the trumps.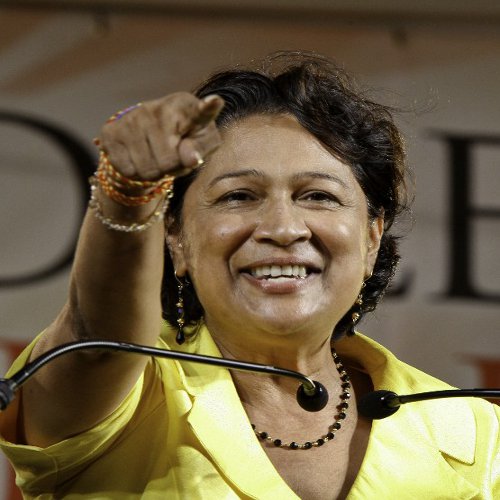 If we don't pass the FATCA legislation, the economy and the country will be in trouble? They need at least three of our votes to get the legislation passed? It's FATCA today, yesterday it was the Caribbean Court of Justice, who knows what it will be tomorrow?
Let them sweat. Today, today, we hanging somebody Jack! And who could blame we? Steups. Since when the Opposition have to help the Government do anything and make them look good?
PICK (N)ONE
There are several variations on the same theme in this game, played essentially by political leaders.
Hear KPB announcing, for instance, after her parliamentary colleagues walked out of the Chamber in solidarity with her two Fridays ago, that the UNC was ready to debate the FATCA Bill because they had left Bhoe Tewarie behind. Left Bhoe behind? Yuh have to be blind not to see how Bhoe trying hardest to raise he profile as the next Prime Minister.
Kamla or the UNC didn't pick he as the one person to stay; he pick heself, the same way he pick heself to leave the COP in the lurch and join the UNC.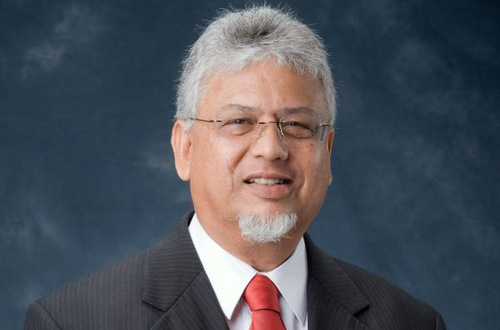 A la PNM, the game involves ensuring that no one who might be unwilling to just do it can get onto the government benches. And if you show yourself willing to just do it, you can flout the parliamentary rules and still stand a chance of being in the Cabinet as long as the crystal ball says it's okay.
But Wired868 should try to reach Pennelope Beckles and/or Gypsy for a fuller explanation of just how this PICK (N)ONE game is played. And, of course, the UNC's super-sub Emmanuel George is likely to have some very useful insights to share with Wired868 on this game.
Play it again, SAM!
Every politician worth his/her salt—even the pseudo-politicians in public life—develops some degree of mastery of this game.
It's at least as old as Casablanca, as old as the hills, perhaps. But on the most recent occasion, this b/s didn't come at us from either the White House or from Whitehall but from the seat of Powers.
Go check the middle pages of the Express of Monday, October 3. Of course, if you were glued to your radio on Wednesday, September 28, you can spare yourself the effort; you already know all about SAM: smoke and mirrors. But the boss decided to spend a few thousand dollars of presumably his own rather than taxpayers' money to play it again.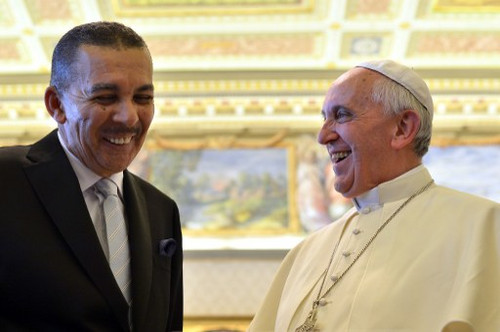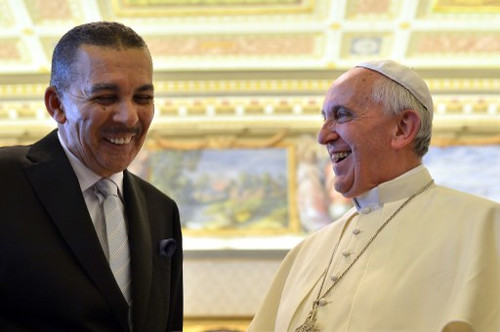 So if yuh doh like the explanation yuh get, as some wit said right here on Wired868, yuh could do like the Auditor General Majid Ali and just wine to the side.
SITA (Spit in the air)
A piss-to-windward. That's what Tapia's Adrian Espinet once called the late Karl Hudson-Phillips in the wake of his failed Sedition Act in the 1970s. There is reason to believe that Karl was not the only T&T Attorney General deserving of the unflattering epithet.
How many times in the last year has Faris Al-Rawi made public statements that he has had subsequently to attempt to explain away?
And, if we are to believe UWI lecturer Noel Kallicharan's claim, the current AG has done it again. The Finance Minister and the Prime Minister, who also spoke about FATCA at a public meeting in Mt D'or a couple of Tuesdays ago, were bitten by the misrepresentation bug as well. And because what goes up, as the adage says, must come down, spitting in the air like that may yet come back to haunt all three.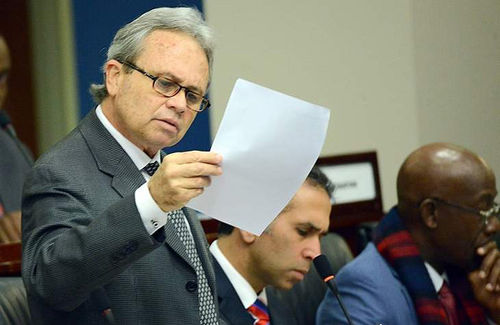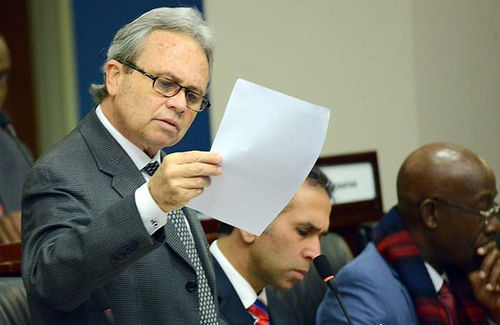 According to Kallicharan, none of the calamitous economic consequences described by the Finance Minister ("the banking system and the Trinidad & Tobago economy will crash" and "the transfer of funds will become impossible") are automatic. And there wasn't really a September 30 deadline either— the deadline was always February or March 2017.
So if the threesome don't have FATCA egg on their faces one of these days, there's a good chance that they'll have at least spit.
Ramlogan also flirted with SITA when he opted to proceed with the Las Alturas CoE despite allegedly receiving legal advice to the contrary. But government people insist that that spit did not spontaneously fall back in Ramlogan's face; it was kicked back.
_______________________________
"This may mean that there is no hope for the human race," Dr Berne's book ends, "But there is hope for individual members of it."
All of them, arguably, are either politicians or people in public life.