Politics, they say, is the art of the possible; politicians, however, are frequently impossible, particularly when, like the plus-size and minus-size costumed men and women who play themselves on the Big Stage at the Queen's Park Savannah on Carnival Monday and Tuesday, they are acutely aware that the camera is on them.
And speaking of cameras, a friend of mine called me up to complain about Prime Minister Dr Keith Rowley's attitude when he spoke to the assembled gathering at the launch of the School Improvement Programme in Laventille last weekend.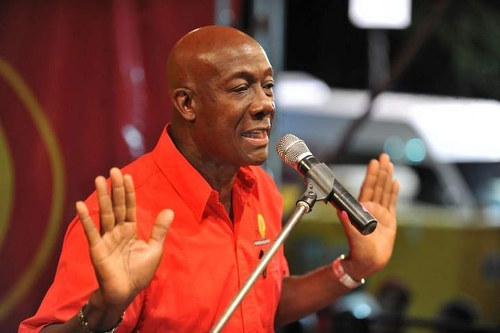 "I watched the whole video," my friend grumbled, "and the man was talking down to people. It's almost as if he doesn't live down here, as if he was soaring up above everybody, playing some kind of fancy game of drones."
There were complaints too from some quarters about the position taken by the PM in the recent stand-off between him and President Anthony Carmona. Both there and in the whole controversy over the Foreign Account Tax Compliance Act  (FATCA) legislation, which was played out in the Parliament, those who followed as avidly as one should have would have noticed how the major protagonists delighted in "playing themselves."
In the interest of clarity, let me state that this is not in the sense in which Express and Wired868 Sunday columnist Martin Daly—the same friend quoted above insists—played himself in Raoul Pantin's Hatuey, which was staged at the Central Bank Auditorium last year. I use the expression in the same sense in which I used it in reference to the Savannah masqueraders on Carnival Day.
But it's not just the politicians.
Generally speaking, people in public life are never comfortable playing second fiddle. Occasionally, they play both ends against the middle and sometimes play dead to "ketch cobo alive". They don't generally play the fool but they often play fast and loose with public funds. And if Anika Gumbs is to be believed, there are times when they attempt to play the field and then seek to play their cards close to their chest.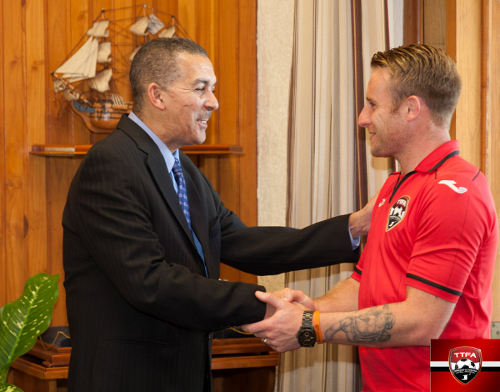 Presidents too, so bereft of real clout in our Westminster system, on occasion decline to play by the rules and get it into their heads that they wield more power than they actually do. And, as we recently saw, when they try to play man for a Prime Minister who hates being upstaged and knows how to play to the gallery, they arguably play right into that PM's hands.
However, win, lose or draw, that can make for a spectacle that makes right-thinking people want to give them both some real clout and tell them to stop playing the a**.
None of that is really surprising to the discerning observer. Whether it's the PNM's PM versus the never-see-come-see President or the PNM's large-and-in-charge Minister of Education Tony in a mismatch against the UNC's Tiny Tim, we know how to read the play.
At any given moment, there may be histrionics coming from the current Political Leader or the Finance Minister on the Government's side or from the ex-future political leader or the self-styled future political leader on the Opposition's bench. However, we know not to take it too seriously because it won't be long before it plays itself out; it's just fun and games.
But consistent patterns emerge. And the discerning observer is able to postulate that there are several games that public personalities in T&T regularly play. Our analysis offers none of the complexity of Dr Eric Berne's fine 1964 classic Games People Play, which uses transactional analysis to classify games.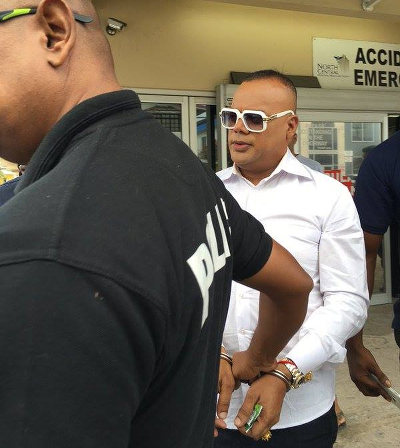 "At any given moment," it affirms, "each individual in a social aggregation will exhibit a Parental, Adult or Child ego state… Individuals can shift with varying degrees of readiness from one ego state to another."
Apply that observation to the local political landscape and it makes for a fascinating experience. In T&T politics, you see, egos—whether Parental, Child or Adult in Dr Berne's analysis—get as big as mountains that even Motilal Moonan would have been challenged to attempt to move.
Here then, in alphabetical order, are several of the games which, I submit, are ritually played in local political circles:
___________________________
Apocalypse and Zilch
Apocalypse is, for the most part, a game played on the campaign trail. So too, is Zilch. But there are variations that are dusted off and polished up for use in the years intervening between successive General Elections.
Just this week, for instance, Opposition Leader Kamla Persad-Bissessar used the game to very good effect in her response to the Budget Speech. "Then came the Red and Ready…" she said several times during her three-hour presentation.
"…And mash up all that," the intra- and extra-parliamentary chorus was repeatedly invited to complete the sentence because they know that is how Apocalypse is played.
"If allyuh put God outta allyuh thoughts and put them people in charge ah the country," the side that happens to be in government warns, "crapaud go smoke all ah we pipe."
On the side that has the misfortune to be in Opposition, this is how the mantra generally runs: "Look around and see what allyuh get fuh the billions ah tax dollars deh spend in the five years deh was in power. Nutten! Nada! Rien! Zilch!"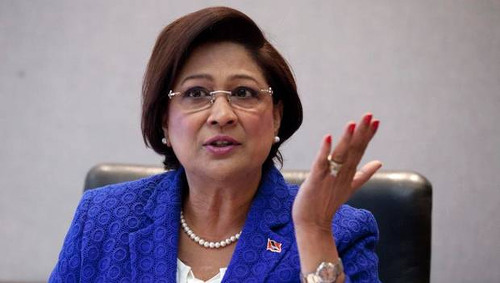 Brag
You might think that this is the game the dictionary calls "a simplified form of poker" but you would be dead wrong. It does have to do with playing your cards right but these are metaphorical, not literal, cards.
Hear none-too-Tiny Tim earlier this week: "…significant gains made by the People's Partnership Government in the education system during its five years." He's playing Brag, he thinks. But if we are lucky, it could also turn out to be an example of SITA (See below).
A clearer example of playing Brag came when Keshorn Walcott claimed a second successive Olympic medal in Rio de Janeiro this past August. The Opposition Leader issued a statement that essentially claimed the Toco javelin thrower's achievement(s) for her party. Brag, pure and simple. Big talk, no action.
And when just prior to the September 2015 General Elections, the UNC commissioned the Couva Children's Hospital despite it remaining nothing but a "construction site" until a year later, they were playing Brag.
We were also treated to a version of Brag last week when the Finance Minister damblayed all the same big ticket items that the newly elected PNM had promised the nation shortly after their September 2015 election victory and had failed signally to deliver in the year between then and last week's 2017 Budget Speech.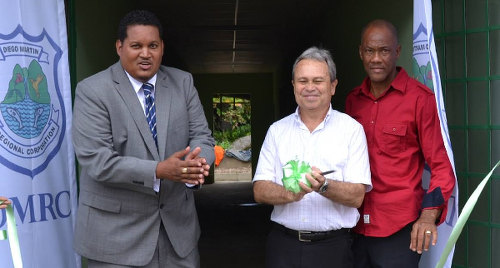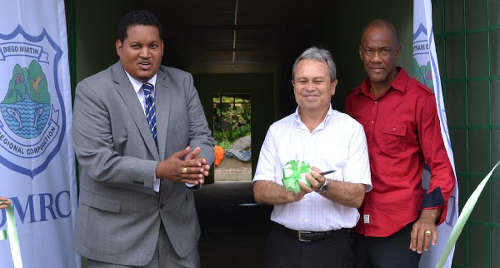 More subtle are the instances of a Prime Minister with no record of distinguished service at the bar conferring silk on him/herself or of a President referring to him/herself in the third person half a dozen times in an unofficial address to the nation.
But when that president allegedly also summons a government minister to a meeting with no prior consultation with the head of the Government, or makes albeit discreet enquiries at the UWI about the vlogger/blogger/commentator who had been responsible for bussing a mark on him, that's not just Brag but an entirely different ball game.
That's the case too when the self-decorating Prime Minister also offers silk to a hand-picked dignitary, Chief Justice Ivor Archie, whose independence is key to the efficient working of the three estates. Identification of the ball game that involves the dignitary in question's acceptance and subsequent declining of the offer remains a challenge for the moment. (Is that a version of Brag as well?)
But it's not hard to see that his/her being offered silk is the well-known game called CYAT.
CYAT
Not so long ago, PNM Chairman Franklin Khan gave us a wonderful example of CYAT, which spawned a quite gratuitous attack on poor, innocent Anthony Garcia from this commentator.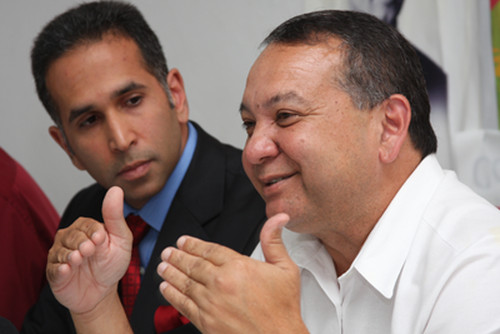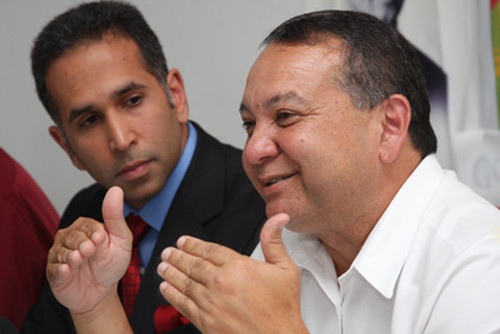 In the absence of the PM, the General Council meeting was largely a waste of PNM people's time. But the media were waiting so Chairman Khan had to find something to serve up to them.
He latched onto a seemingly innocuous comment by the Minister of Education and told the post-meeting media conference that Minister Garcia was proposing to implement a dress code for teachers.
The message to Tony was clear: I cover my back, bro. Cover Your A** Too.