There were about 10 minutes remaining in Trinidad and Tobago's 2018 World Cup qualifying fixture against Guatemala, on Friday 2 September, when coach Stephen Hart sent substitute Trevin Caesar to the fourth official so he could be added to the action.
At the time, Trinidad and Tobago led 2-1 courtesy of a Joevin Jones double. But it was another five minutes before Caesar was introduced to the action. And, during that period, Soca Warriors captain Kenwyne Jones motioned to the bench that they should delay the change.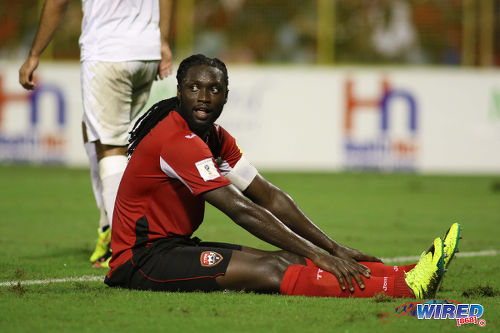 Hart obliged Kenwyne, although he was clearly not in his best form. And, perhaps predictably, the social media was abuzz with the exchange between coach and captain.
Was Hart giving the Warriors skipper too much leeway? Was it poor judgment on the coach's part? Or a sign of weakness?
The truth may have been much more simple. Hart said his initial decision to delay the change, which was Trinidad and Tobago's third and final substitution, had nothing to do with Kenwyne at all.

"Trevin Caesar was to go on much earlier [than Kenwyne's gesture to the bench] actually. But [defender] Carlyle Mitchell went down awkwardly, so we waited to make sure he was okay.

"And then [Cordell] Cato also had a problem…"
The next opportunity to make the change came in the 83rd minute when Joevin was hauled to the ground outside the penalty area by Guatemala right back Christian Jimenez. Panamanian referee John Patti flashed the red card and sent the Central American team down to 10 players.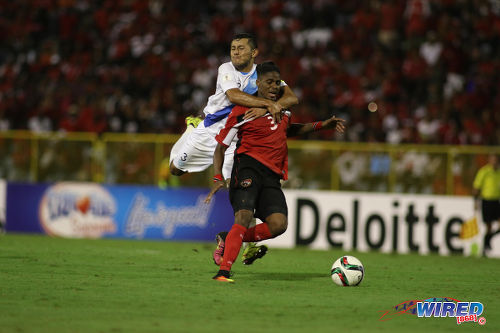 During the temporary disarray, the Trinidad and Tobago bench prepared to send on Caesar. But Kenwyne felt he deserved one more minute so he could take the free kick.
"It was on a free kick," Hart told Wired868. "[Kenwyne] scored two free kicks from that distance in practice. He was assigned to free kick duty with Joevin Jones, so he asked to take it.
"But then when the time came for him to take it, JJ begged to get it as he was on a hattrick. And [Kenwyne] obliged."
There was an infamous moment in the 2009/10 England Premier League season when Frank Lampard won a penalty against Wigan on the final day of the season. Chelsea were already leading 1-0 and needed a result to win the title. But striker Didier Drogba was tied with Manchester United's Wayne Rooney for the most goals honour with 26 items.
Drogba begged Lampard for the penalty and was livid when the latter player, who was the regular penalty taker, refused to give it to him. Lampard scored and Drogba went on to fire in a hattrick anyway—including one from the sport, courtesy of 'Lamps'—as Chelsea and Drogba ended the match as winners.
Kenwyne did empathise with his namesake, Joevin, though. But Joevin drilled his kick wide and, after the hastily taken goal kick, Guatemala went up the field and grabbed an equaliser from captain Carlos Ruiz before Kenwyne could be replaced.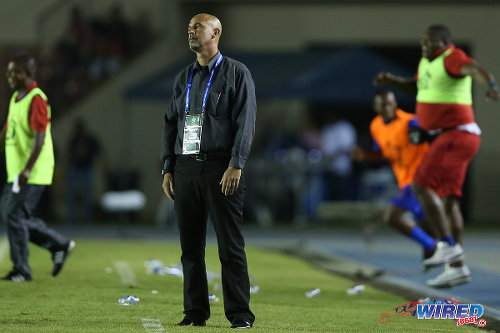 Almost every other football conversation that night began with: "Did you see what happened when Hart tried to take off Kenwyne?!"
In truth, the Trinidad and Tobago coach simply believed—albeit after being prompted—that his team captain was their best chance at a decisive third goal against Guatemala off a set piece.
The Warriors, who remain unbeaten after five 2018 World Cup qualifying contests, close their CONCACAF semifinal round schedule on Tuesday 6 September when they face the United States in Jacksonville, Florida.
If Trinidad and Tobago manage a draw or win, they will advance to the hex unbeaten for the first time. It will also be only the second occasion that the Warriors topped their semifinal group, which was a feat they also managed in 2002 under then coach Ian Porterfield—now deceased—and at the expense of runners-up, Mexico.