Trinidad and Tobago's Under-17 male footballers can finally expect to welcome a new coach in the coming days. The Trinidad and Tobago Football Association (TTFA) looks set to begin interviews for the vacant post today and the new appointee, it is expected, will be named by the end of the week.
The "Young Soca Warriors" have been without a head coach since Ken Elie downed tools on 19 June—on Labour Day—after complaining that he felt disrespected by TTFA president David John-Williams and general secretary Azaad Khan.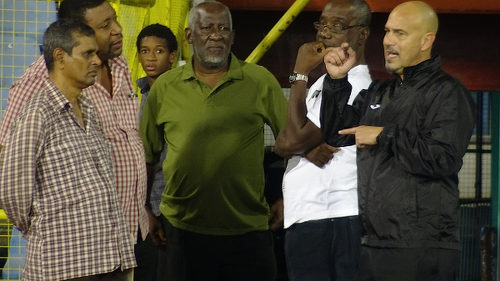 Elie complained that he asked John-Williams and Khan—in person and by email—for word about his financial compensation but was ignored. The veteran coach said he was subsequently asked to leave the team by Under-17 manager Alexandrine Elliot-Procope.
Wired868 could not reach Elliot-Procope for comment while TTFA technical director Muhammad Isa denied issuing orders for the Under-17 coach to be relieved of his duties.
At present, Isa is the only coach outside of the National Senior Team staff who is being paid by the local football body. His position also comes with a company car. But it is a far cry from what is offered to national youth coaches.

"As technical director I am being compensated, yes," Isa told Wired868, in a previous interview, "but no other coaches are being paid at this point in time."
Incidentally, the TTFA spent between TT$2,000 and TT$5,000—according to the pricing by  the Caribbean Jobs website—to advertise a handful of jobs, including Elie's, last month.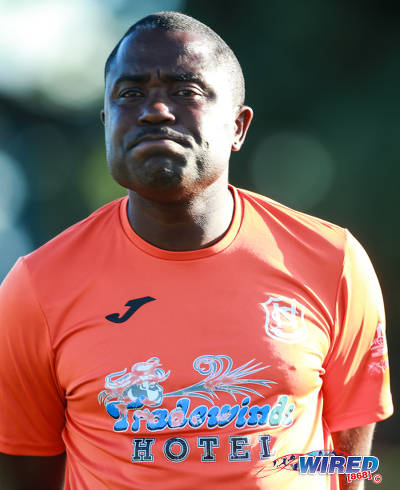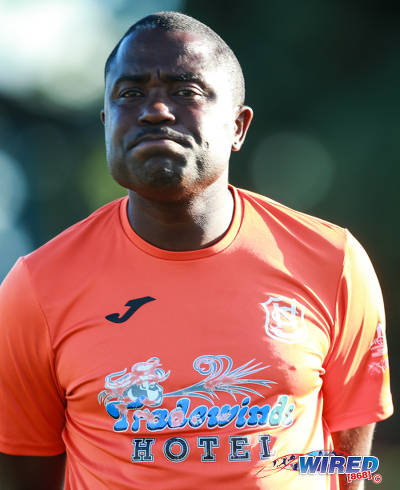 Wired868 was told that the pair of Gilbert Bateau and Angus Eve were among those who threw their hats in the ring. However, Eve, who led Naparima College to a sweep of Secondary Schools Football League (SSFL) titles last year, denied applying for the position and pointed to a possible inconsistency in the TTFA's selection process.
"No, I didn't [apply]," said Eve, who also coached at National Under-23 level as well as with Pro League teams North East Stars and Rangers. "I think my work speaks for itself so I shouldn't have to apply. Did [current head coach] Brian Williams apply for the Under-20s?"
Bateau, who recently copped the Under-18 "Coach of the Year" award at the Flow Youth Pro League's end of season function, served as an assistant to Zoran Vranes for the Under-23 Team's disastrous 2016 Olympic campaign and has a brief stint as Rangers head coach once.
Another supposed interested party is former World Cup 2006 midfielder and local football legend Russell Latapy. Latapy worked as Trinidad and Tobago National Senior Team assistant coach and head coach between 2009 and 2011—with mixed success—while he also  professional experience in Europe where he operated as assistant boss at Falkirk (2009), Boavista (2013-14) and Inverness (2014-15) in Portugal and Scotland.
At present, Latapy is still owed by the TTFA for his last stint as senior coach.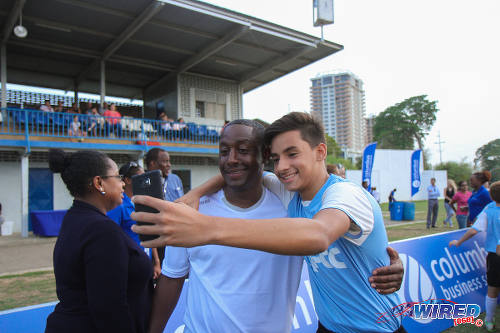 The incoming coach won't have things exactly easy as he tries to whip a team into shape with barely a month to go before the start of the CFU tournament on September 16. The Under-17s got a bye through to the CFU Championships and are yet to kick a ball in high-level competition for the last few months.
The team has been under the stewardship of the quartet of Duane Richardson, Philbert Charles and Kyle Small with Nigel Neverson as goalkeeper coach. Wired868 contacted Richardson for a comment but the interim coach declined, opting to reserve any remarks for a later date.
However, according to an insider close to the team, who spoke on condition of anonymity, things have been far from perfect since Elie's departure.
Last weekend, the Under-17s won a four-team friendly tournament which also involved Moruga Soccer Academy, Carapichaima East Secondary and Fyzabad Secondary. But, according to the insider, there was literally a price to be paid.
"Just imagine this is the national team and each kid has to pay $50 out of his pocket to pay the maxi driver. People think that everything is going fine. But if you representing your country and you have to be dipping in your pocket, that is a no-no for me.

"I will say (the preparations have been) poor. The players have no respect for the coaches at present. Parents are in the dressing room while the team changing and that kinda thing and they have become like coaches."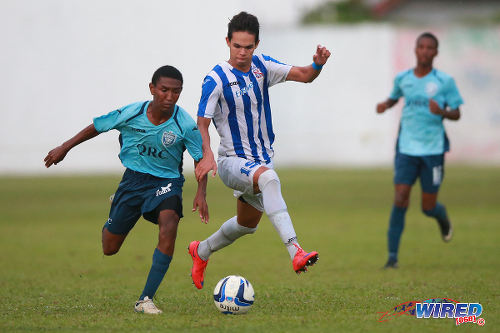 Apart from the lack of respect for the coaches, he claimed, the team physio is not often present. And the result is players are allegedly suffering injuries in sub-par warm-ups.
"Imagine, parents bring their kids from America to try out for the youth team and they were turned away by the coaches," the source continued. "They weren't given ample tryout times. One parent said he will not be bringing back his kid unless they get a proper coaching staff."
Charles, Richardson and Small began work with the Under-17s prior to Elie's appointment on 1 June 2015 and continued working throughout his tenure and after his departure.
According to Elie, the trio's agreement with the TTFA was on a "voluntary" basis.
"Members of the technical staff offered their services voluntarily but I certainly was not one of them," Elie had told Wired868 in an earlier interview.
Isa indicated to Wired868 that Richardson and Small had acquired Dutch 'C' Licenses previously and then last year completed their CONCACAF 'D' License Course alongside some household local football names. Charles also underwent training spearheaded by the Dutch, according to Isa.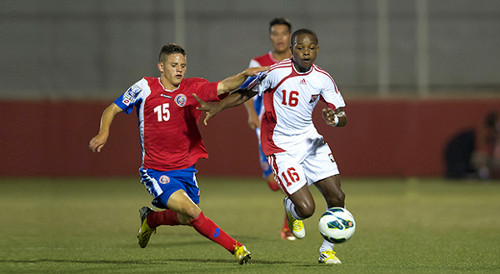 The 'D' license course is expected to introduce coaches to the basics of coaching young players in a player-centred environment, while the slightly more advanced 'C' course shows coaches how to manage a performance environment, plan and implement a training session with specific objectives and also demonstrate leadership.
The TTFA first struck up a partnership with the Royal Dutch Football Association (KNVB) in 2007 and the 'C' license courses have benefitted many aspiring coaches, including former national players.
But coaching licenses apart, Neverson, who was recently added to the technical staff, is the only member of staff with international experience, as he served as goalkeeping coach to several youth teams. Most recently, Neverson worked with the Under-23 team which failed to qualify for the Rio 2016 Olympics.
T&T are grouped with Haiti, the defending champions, Jamaica, the runners-up at the last CFU Under-17 tournament in 2014, and Bermuda. Haiti and Jamaica bulldozed their way through the qualifying round with 17 and 16 goals respectively, so the insider thinks T&T can be up against it.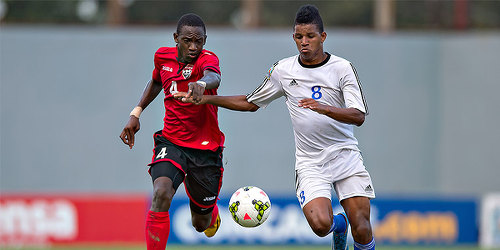 "It is very hurtful to see the present state of Trinidad football at youth level," the source told Wired868. "At youth level, we are usually confident to come out of the Caribbean leg and it seems right now that, if we come out of this group, then God is a Trinidadian."
Not all the dice are loaded against the local team, however, as five of the eight Caribbean teams participating in the final CFU leg will advance to the CONCACAF stage.
"We have a good crop of youths. But, with a month or so left to put things in place, we need proper guidance and an experienced coach coming in.

"Yes (the situation can improve) and I smile when I say that. But we have no proper, experienced coach who's in place right now. Once the team gets an experienced coach, the Trinidad and Tobago team will do well."
The national team, according to the insider, is desperate for a coach, after being left in limbo since Elie's departure.
"We need betterment," said the insider. "Because when Trinidad and Tobago playing out there, you and I playing too. I want them to make that decision fast."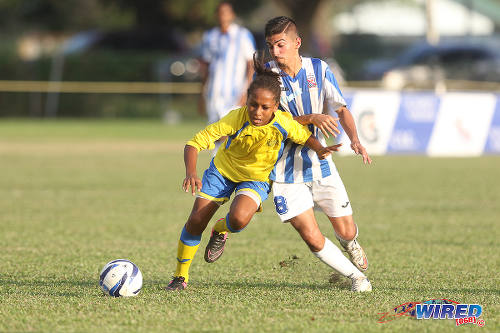 Editor's Note: The Trinidad and Tobago Women's National Under-15 Team opened its CONCACAF Under-15 campaign today with a 22-0 loss to the United States in Orlando, Florida.
Two years ago, the T&T Women's Under-15 Team finished third in the inaugural CONCACAF competition.