Trinidad and Tobago National Under-20 Team coach Brian Williams has revealed that 18 year old Eredivisie starlet, Levi Garcia, is interested in joining the junior national outfit for the Caribbean stage of their Korea Republic 2017 Under-20 World Cup campaign against Cuba, St Lucia and Haiti in Curaçao this October.
The top two teams will advance to the Under-20 Caribbean Cup semifinals as well as automatically advance to next February's CONCACAF qualifying round in Costa Rica.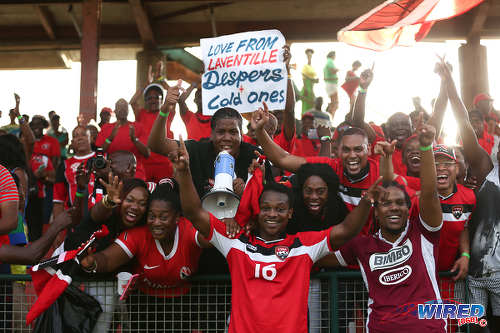 Garcia, who debuted on the senior Soca Warriors team with a decisive double away to St Vincent and the Grenadines in Russia 2018 World Cup qualifying action in March, has apparently expressed a desire to sprinkle some stardust on the teenaged squad as well.
Garcia, whose cousin, Isaiah Garcia, was an unused substitute in the team's opening qualifying round, is the only top flight overseas professional on the squad. However, captain and midfielder Jabari Mitchell is on trial at Portuguese club, Boavista, at present while left back Keston Julien is auditioning in the Netherlands.
Williams hopes to have them all in his squad when they open their next qualifying round against Cuba on 22 October 2016 in Curaçao.

"Jabari Mitchell is off on a two-week trial with Boavista and the North American players are back with their teams," Williams told the TTFA Media, "but we expect them to rejoin us as we get closer to the first game and (England-based midfielder) Morgan Bruce will also be back with us.
"Keston Julien is also expected to rejoin us from his trial in Holland while Levi Garcia has expressed interest in joining the team during the qualifiers but we will have to figure out how we will fit him in depending on the schedules."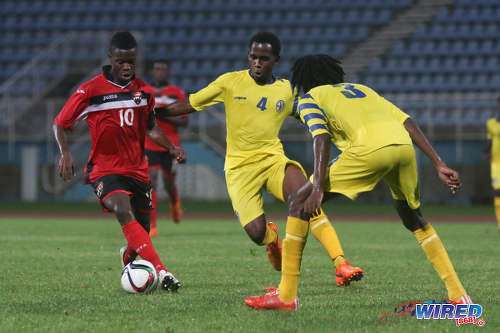 Garcia and Mitchell were both members of the previous National Under-20 squad, which won the Caribbean title but failed to get past the group stage in the CONCACAF round.
However, Garcia's employers, AZ Alkmaar, will be under no obligation to release the winger for national youth team matches and will have to weigh up his hectic schedule.
Garcia is expected to represent the senior Trinidad and Tobago squad in friendly action in late August before playing 2018 World Cup qualifiers against Guatemala and the United States in early September.
Senior head coach Stephen Hart may want Garcia's services for early October too when the Warriors face the Dominican Republic and Martinique on 3 and 9 October respectively in Caribbean Cup qualifiers.
Feasibly, Garcia could find himself in a three-way tug of war with the senior and junior Trinidad and Tobago teams and AZ all vying for his attention. But the Under-20 team, which cannot force professional clubs to release players, will have to rely on the indulgence of the other two parties.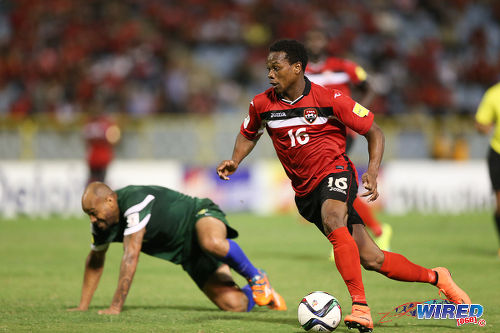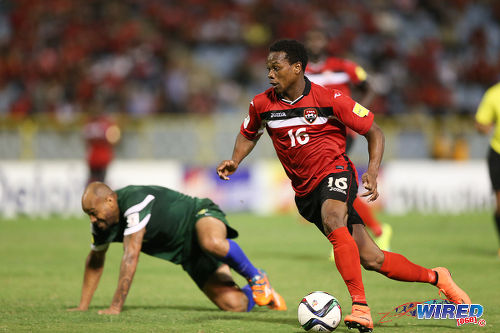 Midfielder Khaleem Hyland missed Trinidad and Tobago's entire FIFA 2009 Under-20 World Cup qualifying campaign, since his then employer, Zulte Waregem (Belgium), refused to release him to play with the junior national team. However, Hyland was allowed to represent his country after his teammates successfully booked a spot at the Egypt 2009 FIFA Under-20 World Cup.
Williams resumed training with his under-20 squad on Wednesday at the Ato Boldon Stadium in Couva.
"It's an interesting group," said Williams. "We are not in the group with the hosts but you can see that there are three good teams in our group. Cuba has historically been good at this level, Haiti always come good and, of course, we know St Lucia are no push overs," Williams told TTFA Media.
"We'll take each game on its own merit with obviously our first goal being to come out of the group and get into the semi-finals."
Williams, who is also a W Connection youth team coach, said he will speak to Trinidad and Tobago Football Association (TTFA) president David John-Williams and technical director Muhammad Isa soon about his plans for the next round.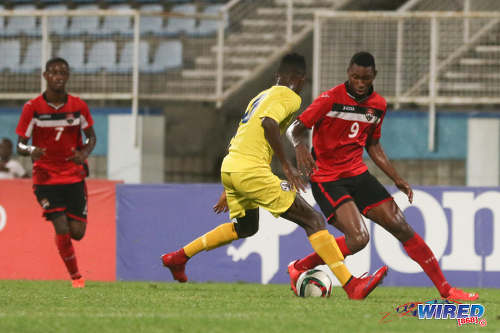 "We have had some good discussions already with the president who is very keen to see the team get a good build up before the next phase," said Williams, "and I will be sitting with him and the technical director and other officials shortly to finalize plans and discuss our programme for the team going forward. And to also share some of my intentions for the team ahead of the Curaçao leg.
"I am quite satisfied so far with the way things are looking and I am happy to hear that the TTFA will be trying their best to give the team the best preparation possible."