Fifteen year old Naparima College and W Connection attacker Isaiah Jabari Hudson is the latest off the Santa Flora assembly line, as he joins fellow villagers Levi Garcia (AZ Alkmaar), Nathaniel Garcia (Central FC) and Tyrel "Pappy" Emmanuel (Shiva Boys HC) on a list of Trinidad and Tobago's hottest young football talent.
Hudson, who scored twice and assisted a few in the National Under-20 Team's 11-0 win over Turks and Caicos on Friday 17 June, took time off to chat one on one with Wired868 in the build-up to the ongoing Caribbean Cup qualifying series.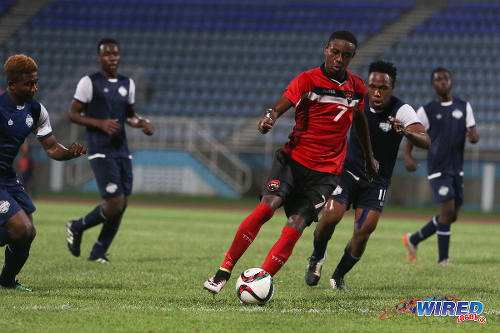 What is your date of birth?
27 September 2000.
How tall are you?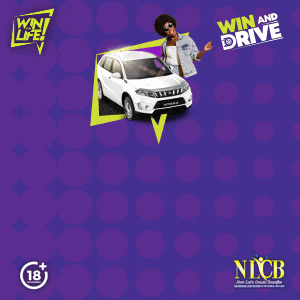 Five foot 10 inches.
Where did you grow up?
Penal.
What position do you play?
I play attacking midfield.
Describe yourself as a person?
I would say I am a very humble disciplined person.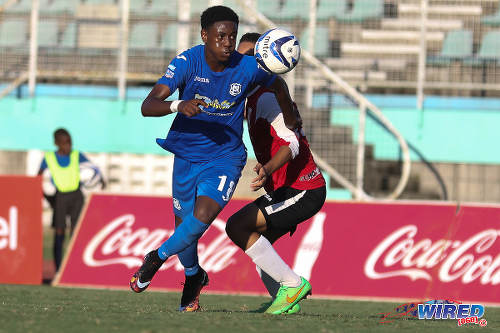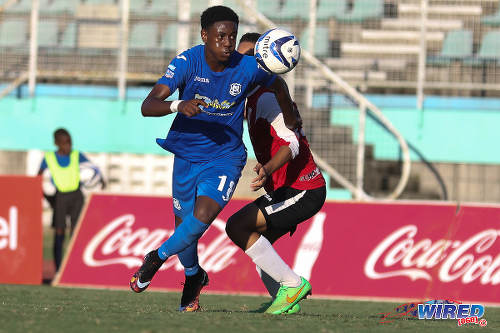 What's something a lot of people don't know about you?

A lot of people don't know I almost chose playing cricket over football because I used to play cricket as well.
What made you choose football?
My father used to play football, so I wanted to follow in his footsteps.
At what age did you start playing football and where?
I started playing when I was 8 years old at Cox Coaching School in Santa Flora.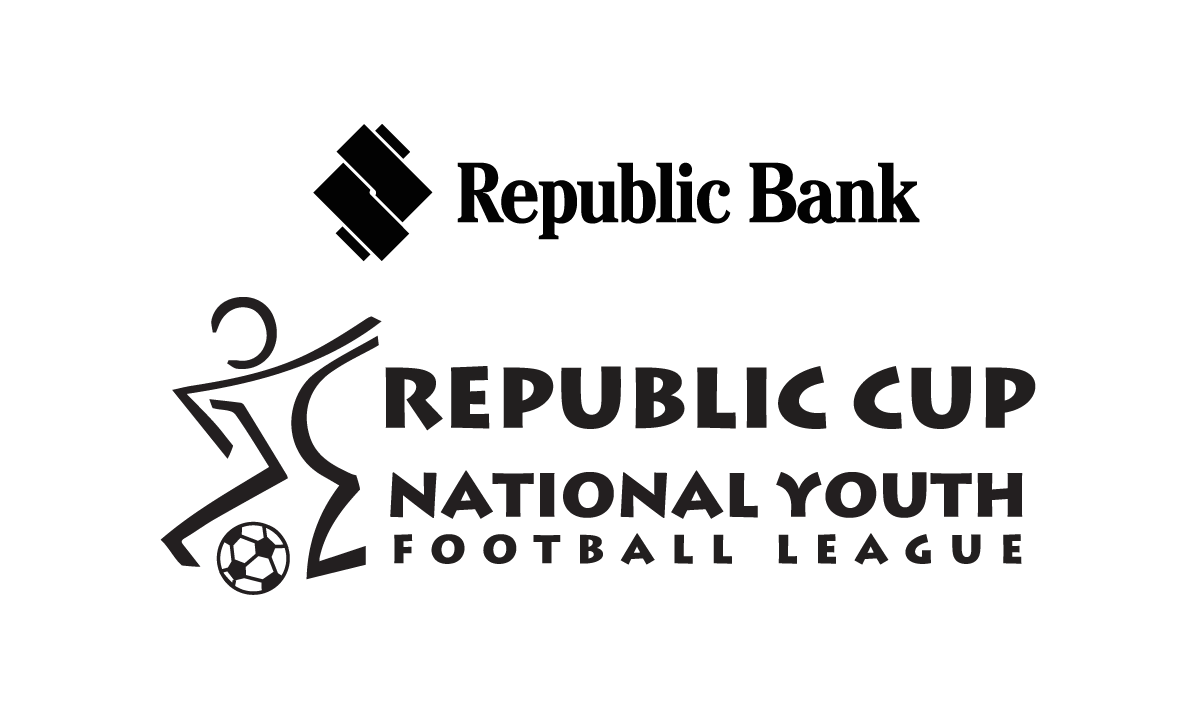 How would you describe the relationship with you parents?
I'm very close with both my parents, there is open communication with them and they know a lot about me. I think I can talk to them about anything.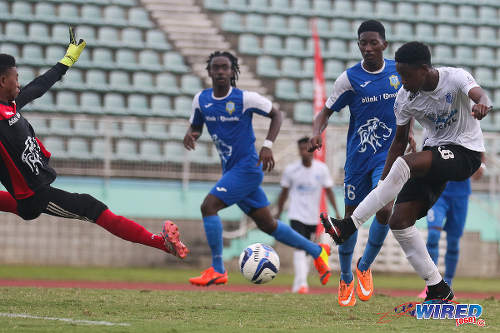 What are their names?
My mom is Diane Hudson and my dad is Brent Hudson.
Do you have any siblings?
Nope, I'm the only child.
What do you do in your free time?
I play video games, Fifa mostly, and I spend time with my family.
What school do you attend?
I attend Naparima College
How do you balance football and school?
It's tough sometimes since I have lessons during the week and I have training. But I still try to study after I get home although I am tired.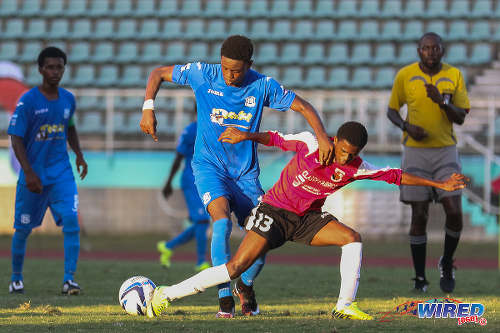 How you prepare for a game?
I meditate in my room or listen to music to relax me. I like all kinds of music but right now I like Young Thug.
What makes you stand out as a player?
I think I am fit for my age so I would say my physique and my technique is good as well.
How often do you train and what does your routine consist of?
I train about five times a week. Three times a week would be with the National Team and the rest would be exercising at the grounds.
Who is your most important coach?
I have had experiences with a number of coaches but I would have to say my most important coach has been my dad. He has taught me a lot about the game and has played a big role in helping me get to where I am today.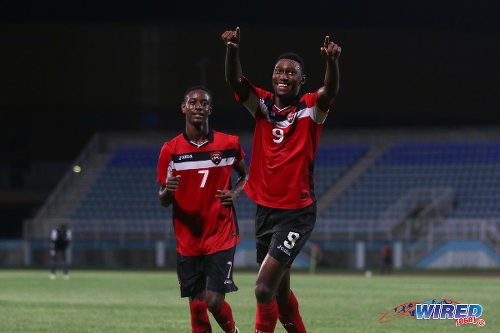 What pushes you to succeed?
My family is my what pushes me to succeed. I want to make them proud.
How would you define success?
I would say success is where you set goals and you work hard to achieve them.
What is your favourite team?
Barcelona of course!
Who is your favourite player and why?
My favourite player is Ronaldinho because I like his style of football. And he always has a smile on his face.
How far do you wish to go with your football career?
I wish to go to the highest level in Europe and my dream is to play with FC Barcelona, [which is] my favourite club.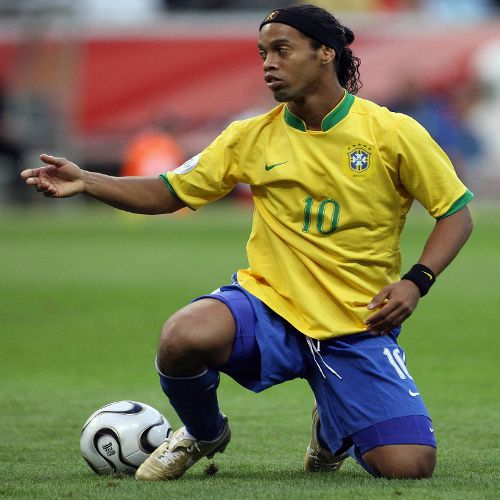 How would you describe your experience playing for the National Team?
I am very excited because I have never played in front of my home crowd for my country. I am also so happy that I was selected and making my second national team after playing for the Under-17.
What are your thoughts about the upcoming tournament?
Right now I am just focused on working hard and putting my best foot forward when the time comes.
What is your target for the next season?
I would like to get more playing time with W Connection
How has it been playing with W Connection?
I have been playing with them since I was 14 and I think it was good exposure for me.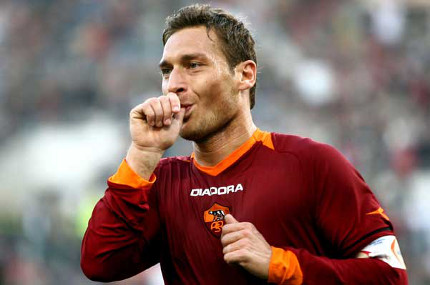 What is your favourite football memory and why?
My favourite memory was when I went to Rome for a training camp. This was in 2014 and I got to meet Italian football star, Francesco Totti.
Who did you train with in Rome?
I trained with the Roma Under-18 and Under-15 teams.
What are some words of advice you would give to younger footballers?
Keep working hard and without God nothing is possible.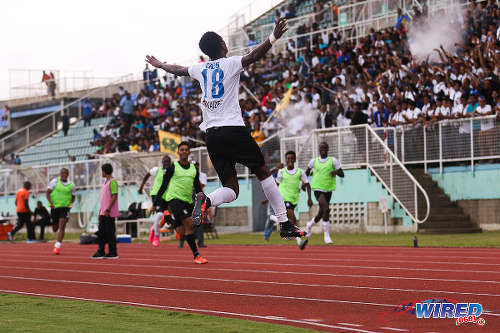 Editor's Note: Isaiah Hudson and the Trinidad and Tobago National Under-20 Team play their final Caribbean Cup qualifier against St Lucia on 19 June 2016 from 6:30pm at the Ato Boldon Stadium, Couva.