The following is a letter to the editor by independent and totally non-partisan political commentator and PNM till-ah-dead supporter, Red and Ready:
Dear Wired868 readers,
I never thought I'd see the day when I go read columns and comments on this site and hang mih head in shame. But to see how allyuh hound poor Marlene so…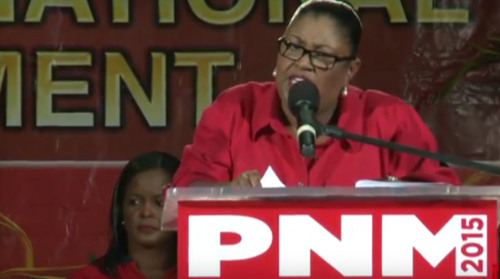 To see Mr Live Wire running a fatwa on a true daughter of the soil. It turn mih stomach like stale curry.
How yuh could do that to we Live Wire?! What did Marlene do that was so bad? Eh?!
First of all, that damn law too confuffling. Did anybody specifically tell Marlene what she was doing was wrong and advised her to desist? So how she was supposed to know?
Running a constituency office is like learning to drive. You meet a nice fellah at Licensing Office, pay for your license and figure out what to do on the road behind the steering wheel, just like the good Lord intended.
How you mean that example confusing? Once bribe passing, any number could play after that. Dais what I mean.
Listen, Marlene woulda never do anything if she knew it was wrong. After Keithos run his mouth on Kamla's pick-up side Cabinet—it was like Ali Baba teamed up with Lance Armstrong—you think the Doctor woulda pick a Chief Whip with sticky fingers?!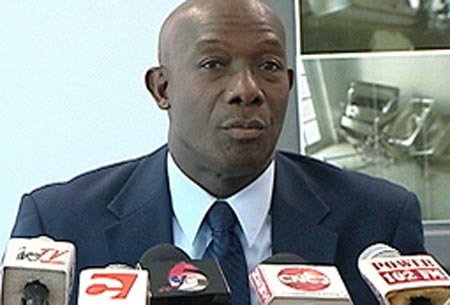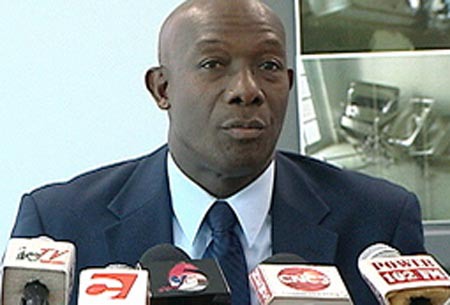 You must be smoke that green thing on the window sill in the Philippines if you think that.
And to besides, even if Marlene did it, she was only following presidents—is that the lawyers does call it. Because Kamla do it fuss and wuss.
Oh ho, allyuh feel I forget about Kamla sister who was flying all over the place with she, like she was the Prime Minister's neck cushion?
Kamla was the first person ever do take that netballism nonsense into government. So don't blame the PNM!
I mean, yes, Patrick Manning hired his wife, Hazel, as Education Minister about four years earlier. But remember Patos was always a visionary. So he used his 20/20 vision and saw what Kamla was up to and copied her first.
That man was really a master politician, God bless him.
Imagine I have to even be writing this. Eh? The country in a financial crisis because of all the money the PP thief since 2010 and allyuh here talking bout what Marlene allegedly skim from taxpayers since before they come in office. Allyuh doh feel shame?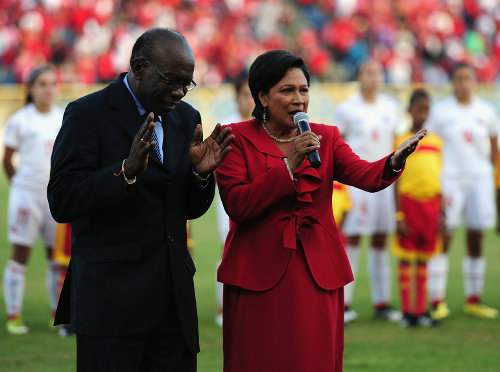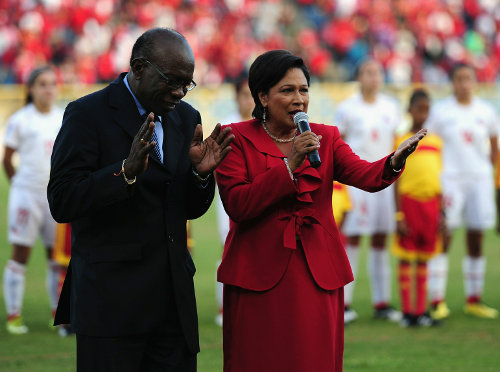 The Calabar Foundation was set up to eradicate poverty. And everybody knows that charity begins at home. Ent the Bible say so? Well is plenty charity in Marlene home. So much that the sweet man, Michael Carew, had to get a next home from the HDC to boot.
The UNC supporters making a setta fuss only jealous because they have no family values.
And I watching you too eh Kirk Waithe with that SRP company called Fixin T&T. Yes, SRP—Something Resembling Press.
I always knew there was something I didn't like about that fellah. The man criticise the People's Partnership for years and hound them out office, just so he could do the same worst to the PNM! Dais how much he hate the Balisier!
All those years when he was harassing Jack Warner and Anand Ramlogan. And all that time Marlene giving her boo a little something. And Kirk so wicked he set her up and let her keep doing it, just so he could embarrass her years later when she get a big post. Eh? That is enchantment—I get that word from Law and Order—plain and simple.
And just so that he could make Faris look like a slick rent-a-lawyer for supporting her strong strong as the Attorney General before determining the velocity—dais the word right?—of the allegations.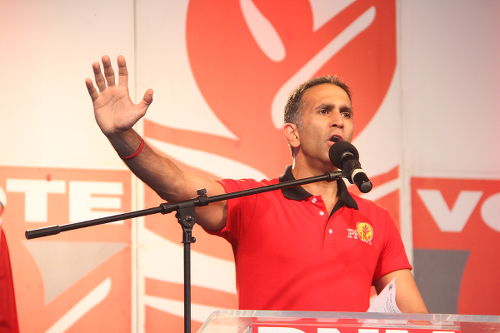 And to make Dr Keithos look like a hypocrip for chastising UNC sinners when his right hand woman was doing all kinda lackaray.
You ent fooling me with that nah Kirk! And same for de rest of de press. That is what we should call allyuh in truth: DePress!
But allyuh get she out. Allyuh win. That is a good foot soldier gone who could have made a real difference in rooting out corruption in the Housing Minister. That is why Keithos put her there.
But allyuh get what allyuh ask for. Keithos have so much integrity that he did not hesitate to fire her, once the evidence was so bad that even the police started watching she. Just like he forced Raymond Tim Kee out when he realised the party was starting to look bad.
I bet allyuh don't even recognise that kind of leadership. Kamla only ever sacked ministers when the police was starting to pay attention or the party was starting to look bad.
To besides, how come allyuh suddenly stop talking about the PP? Why allyuh don't write about Life Sport?!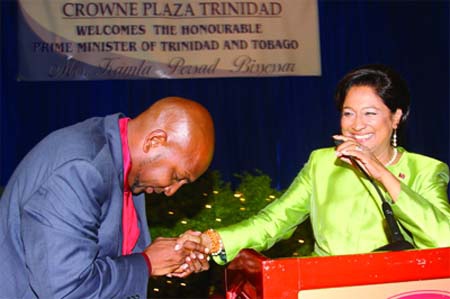 So just because is the PNM controlling the State's resources now means that allyuh suddenly only interested in which PNM ministers walking around with enough money to give loan for about three foreign used car?! More hypocripsy!
I find the media shouldn't say nothing until they find out what Adolphus Daniell doing with all the Life Sport money. Which is not the same thing as saying the police shouldn't solve no crime until they catch Dana's killer.
Because that wouldn't make any sense. Unless you wearing red and waving a balisier while you saying it.
And that's the thing with this country. So many of dem UNC supporters so brainwashed by wanting to see their side in power, by any means necessary, that they not able to logically look at what happening around them and pick right over wrong.
Just like me!
So, to all the intelligent readers who still loiter in this Wired place: Great is the PNM and we shall prevail!
And, to the rest, kiss my red…
Red and Ready!