UEFA general secretary, Gianni Infantino, was elected as FIFA president today in Zurich, Switzerland after an unprecedented two rounds of voting at the 2016 FIFA Extraordinary Congress.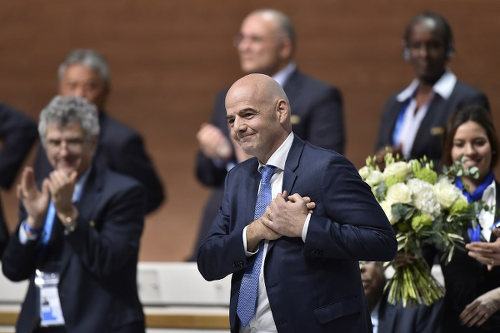 Infantino, who has dual Swiss and Italian nationality, collected 115 votes in the second ballot—nine more than the simple majority necessary—to distance himself from Asian Football Confederation (AFC) president Sheikh Salman Bin Ibrahim Al-Khalifa, who managed 88 votes.
Incidentally, Infantino only entered the presidential race as a buffer for former UEFA president Michel Platini, when the latter's campaign became troubled by ethical concerns. Platini was subsequently suspended for eight years—it was reduced to six after an appeal—for receiving a disloyalty payment from former FIFA president Sepp Blatter, who received the same penalty.
The new FIFA president was found to have used €500,000 (TT$3.5 million) of UEFA's money on his campaign but he insisted that it was accounted for.
Infantino's comfortable second round triumph was a drastic departure from the first round when Infantino and Al-Khalifa collected 88 and 86 votes respectively. And it suggested that 28 from 30 votes for Jordanian Football Association president Prince Ali bin Hussein and former FIFA administrator Jérôme Champagne went to the European candidate.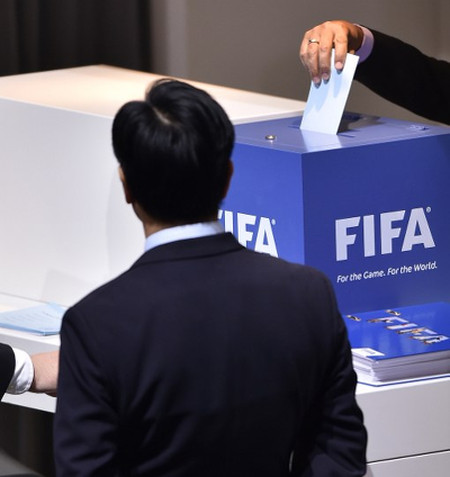 Infantino, whose term of office will run from 2016 to 2019, is the football body's ninth president. Only one, Brazilian Joao Havelange, was not European. Cameroonian Issa Hayatou, the president of the Confederation of African Football (CAF), served as acting president since Blatter's suspension last year due to the fact that he was then FIFA's longest serving vice-president.
Jordanian Football Association president Prince Ali bin Hussein got four votes in the second round while former FIFA administrator Jérôme Champagne got none.
South African businessman Tokyo Sexwale withdrew before the first round.
Trinidad and Tobago Football Association (TTFA) president David John-Williams, who voted in Zurich today, broke ranks with the Caribbean Football Union (CFU) last month to openly pledge his support to Infantino, who promised to increase the World Cup from 32 to 40 teams and increase grants to associations from US$250,000 to US$1.25 million per year.
Former Trinidad and Tobago World Cup captain and Manchester United star Dwight Yorke was one of several celebrity backers for Infantino, which included ex-Chelsea manager Jose Mourinho and AC Milan coach Fabio Capello. Yorke accompanied Infantino on his visits to several Caribbean islands including St Kitts and Nevis.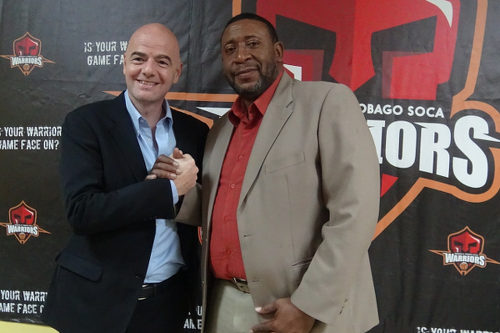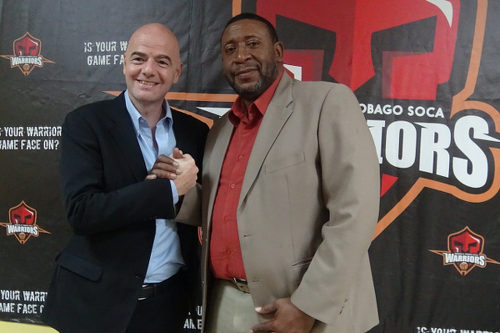 It is the first time that a FIFA presidential election has gone into a second round of voting.
In 1998 and 2015, then UEFA general secretary Lennart Johansson and Prince Ali respectively withdrew after the first round with both trailing Blatter by significant margins.
While, in 2002, there was no need for a second round of voting as Blatter collected 139 votes to 56 from Cameroon's Issa Hayatou.
In the first round today in Zurich, Infantino collected 88 votes while Al-Khalifa got 86 and Prince Ali and Champagne got 27 and seven votes respectively.
Former Trinidad and Tobago football captain and Caribbean Player of the Year, David Nakhid, was among three potential candidates who were excluded from the electoral race.
Nakhid was ruled to have failed to gather the five nominations necessary while Platini was suspended by the governing body and Liberia Football Association president Musa Bility failed an integrity test.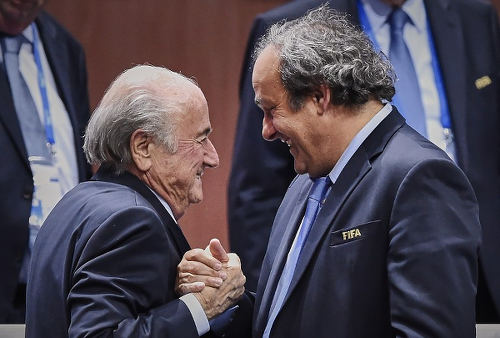 Earlier, FIFA delegates voted in favour of reform by 89 percent, which meant 179 votes.
What FIFA's reforms aims to accomplish:
• Clear separation between "political" and management functions: The FIFA Council (replacing the FIFA Executive Committee) is responsible for setting the organisation's overall strategic direction, while the General Secretariat oversees the operational and commercial actions required to effectively execute that strategy.
• Term limits for the FIFA President, FIFA Council members and members of the Audit and Compliance Committee and of the judicial bodies (max. 12 years).
• Election of Council members supervised by FIFA and in accordance with FIFA's own electoral regulations; all candidates subject to comprehensive eligibility and integrity checks conducted by an independent FIFA Review Committee.
• Greater recognition and promotion of women in football with a minimum of one female representative elected as a Council member per confederation; promotion of women as an explicit statutory objective of FIFA to create a more diverse decision-making environment and culture.
• Disclosure of individual compensation on an annual basis of the FIFA President, all FIFA Council members, the Secretary General and relevant chairpersons of independent standing and judicial committees.
• Enhanced control of money flows.
• Universal good governance principles for confederations and member associations.
• FIFA's commitment to human rights to be enshrined in the FIFA Statutes.
New Football Stakeholder Committee to ensure greater transparency and inclusion through broader stakeholder representation (including players, clubs and leagues).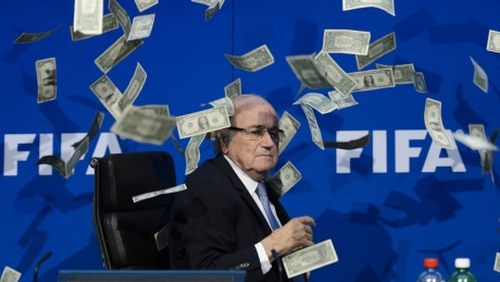 List of FIFA presidents
1904-06: Robert Guerin (France)
1906-18: Daniel Woolfall (England)
1918-21: no president in place following Woolfall's death
1921-54: Jules Rimet (France)
1954-55: Rodolphe Seeldrayer (Belgium)
1955-61: Arthur Drewry (England)
1961-74: Sir Stanley Rous (England)
1974-98: Joao Havelange (Brazil)
1998-2015: Sepp Blatter (Switzerland)
2016-: Gianni Infantino (Switzerland)