Last Sunday's column asserted that "the segregation in Carnival is a reflection of our wider society in which the worth of individual citizens is assessed not by merit first, but by reference to wealth, shade, address, connections and perceived status."
The fall out from the remarks of now departed—forced to resign—Port of Spain mayor Raymond Tim Kee concerning the murder of a young female Japanese masquerader has immediately and depressingly exemplified what I wrote, about the the assessments we make by reference to those bogus touchstones other than merit.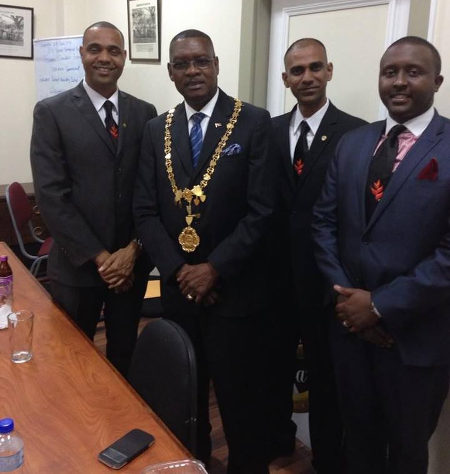 Tim Kee's offensive remarks need re-stating to assist the top brass of the PNM to complete the necessary house cleaning.
The former Mayor linked the murder of the visiting female Japanese masquerader to vulgar behaviour of women on the streets at Carnival.
Assuming this was an accidental juxtaposition, he expressly invited us: "to let your imagination roll a bit and figure out was there any evidence of resistance or did alcohol control. Therefore, involuntary actions were engaged in, and so on."
There is absolutely no room for "misconstruction" in those words.
Moreover, he grievously slurred the victim in this nauseating way before we knew a single thing about her movements on Carnival Tuesday.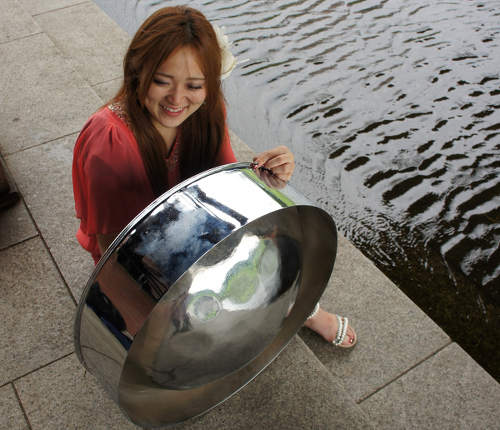 He spoke from prejudice not from an interpretation, however twisted, of known facts.
Regardless whether there was value to other issues Tim Kee may have raised in the course of his remarks, it is not acceptable even to hint that a female victim of crime "looked for it."
Thank goodness the Prime Minister, when fully apprised of what his party colleague and subordinate had said, declared the remarks "unacceptable" and concurred that Tim Kee should go.
Unfortunately, by the time the Prime Minister expressed his conclusion that the remarks were unacceptable, some high placed PNM holders of public office were angry that their political colleague had been criticised and mouthed off equally unacceptable remarks, plainly considering nothing else but defending their political party brother at all costs.
Such defence included adopting and expanding the use of slurs on the dead woman and on the section of society in which they perceived that she limed.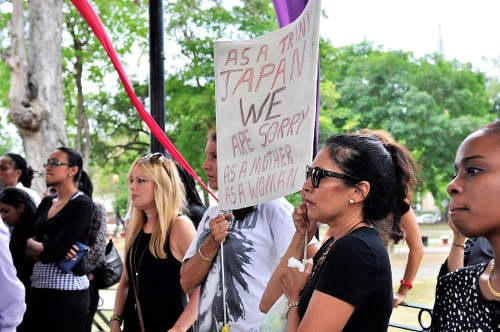 In addition to use of the standard, if backward, tactics to dismiss protesters' criticism as "politically motivated", slurs referable to skin shade and assumed place of residence were used to attack the protesters.
There were also references to "gay agendas", "hypocrites", what some of the protesters wore on Carnival Days and who the murderer might turn out to be—all gross and brutish attempts to shoot those bearing the message that women "do not look for" rape or murder.
I referred earlier to Tim Kee as the Prime Minister's political colleague and subordinate in order to set the stage for asserting that it is not open to an office holder in PNM colours to resist what the moral suasion of his Prime Minister and political leader requires of him or her in a matter like this, which touches and concerns the public interest.
In those circumstances, discussion of the legal powers of the Prime Minister was irrelevant and an insult to our intelligence. Just resign real quick when both the tide of your own leadership opinion and a substantial section of public opinion turns against you.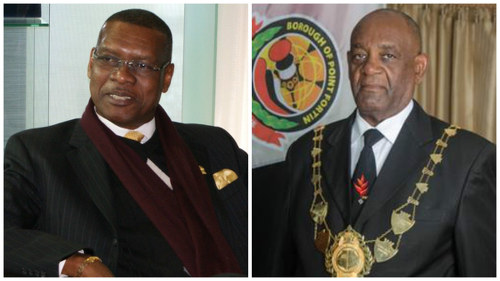 Restricted independence is an occupational risk and a burden of party politics.
The more extreme slurs require our continued protest. They have supported what the Prime Minister has declared unacceptable. Those office holders who uttered them must, at minimum, deliver unqualified apologies and/or face meaningful sanctions.
We must press for this consistently with the Prime Minister's declaration. Tim Kee gone, others must go.
That brings me to the wrath of Paul and the wisdom of Khan.
Clyde Paul is the Mayor of Point Fortin and he expressly supported Tim Kee. His performance was accompanied by hostile body language.
The unseemly wrath of Paul will not deter any commentator I know. I also know that he has flagrantly breached his Prime Minister and political leader's principles of acceptable behaviour so he should be packing too.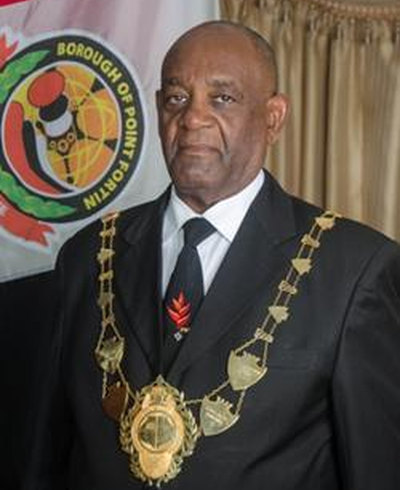 Cutting through this muck, came the wisdom of Khan like the proverbial iron fist in a velvet glove. I refer to Franklin Khan MP, Minister of Local Government and Chairman of the PNM.
Minister Khan, without the equivocation of even some in the Cabinet, agreed that Tim Kee should resign (the iron fist) but compassionately thanked him for his service (the velvet touch).
In addition, in the course of his television interview, Minister Khan referred to the world changing and warned against "applying 20th Century thinking to 21st Century problems."
I think I even heard him list some of the contentious issues to which we must bring enlightened thinking.
It was a refreshing intervention. Hopefully Minister Khan will lead the residual brutish element in the PNM hierarchy to a more enlightened position.