Twenty four year old Mariah Shade, who plays professionally at present in the French second division, is one of Trinidad and Tobago's most talented female footballers and the centre forward for the Women's National Senior Team.
Shade spoke one on one with Wired868 before she joined the "Women Soca Warriors" for their ongoing CONCACAF Rio 2016 Olympic qualifying series.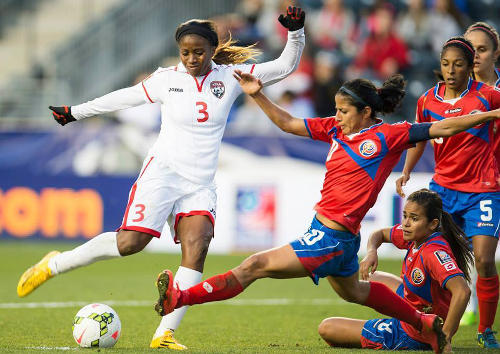 Full name: Mariah Shade
Date of birth: December 09, 1991
Home town: Los Bajos, South
Schools attended: Palo Seco Secondary and Debe High Secondary in Trinidad and Martin Methodist College in Tennessee and the American International College in Massachusetts.

How would you describe yourself?
Quiet and God fearing.
What is something most people do not know about you?
People look at me on the field and may form one impression of me based on my aggression and determination but they do not know I am very humble and passionate person. My relationship with God is first and foremost for me.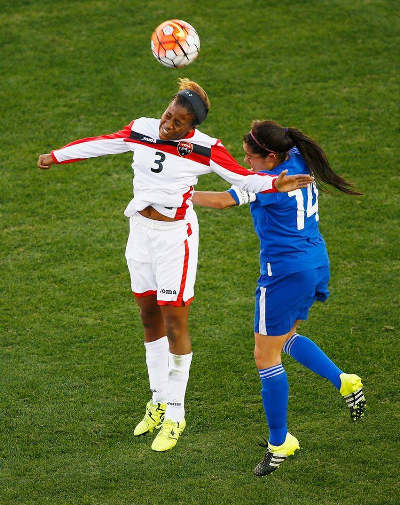 What do you enjoy doing on your free time?
I spend my free time with my family.
What motivates you to succeed?
I believe that without God nothing can be achieved. My dedication to him motivates me to use my natural talent to succeed.
When did you first start playing football?
I started playing football between the ages 7 – 8 with my brother and cousins. Football came naturally to me and when they realised my talent they started showing me how to kick the ball to score goals.
What is your brother's name?  Is he playing football professionally?
My brother's name is Leston Shade. He played for Naparima College and played for Trinidad and Tobago's National Under-20 and Under-23 team as a goalkeeper. He is not playing professionally at this time.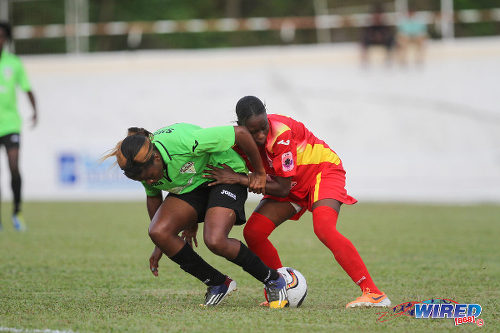 What makes you stand out as a player?
I would say my humility and work ethics. I am a very hard worker.  I always do my best and I take my job very seriously.
Who was the most important coach/coaches and why?
I cannot single out any particular coach as the most important; they have all played a pivotal role in my career and in developing my natural talent.
Who is your favourite male player and why?
My favourite player is Lionel Messi. I love his style of play.  He is so calm and unbelievably skillful on the ball.
Who is your favourite female player and why?
My favourite female players are Marta Vieira from Brazil and Sydney Leroux from USA. I like Marta Vieira because she's skillful, scores lots of goals and is a classy player.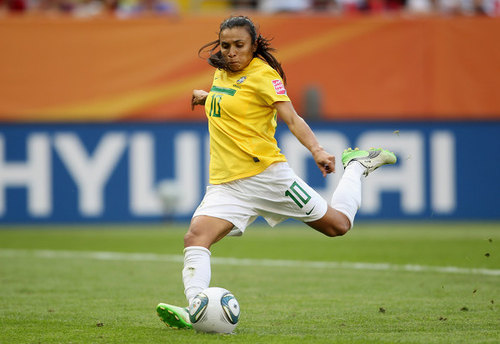 Sydney Leroux because she's a hard worker and I admire her work ethic. I played against her in 2010 in Guatemala and I also had the great honor of playing against her again in 2014.
What is your favourite team and why?
Barcelona. I love the style of football played by the Barcelona team and of course my favourite player is on the team so I must support him.
How far would you like to go in football?
My goal is to become a professional football player in the United States or Europe.
What was your best moment in football so far?
My best moment would be when I scored the winning goal against Jamaica at the 2014 CFU Championship.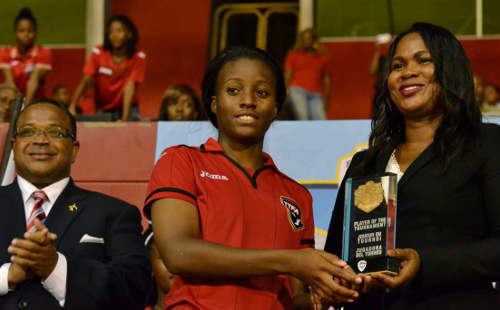 What was your worst moment in your football career?
I cannot pinpoint an exact game, I consider my worst moment to be anytime I don't have a good game.  Whenever that is…
What would you like to accomplish this year?
I just want to score more goals.
What improvements would you like to see for the National Women's Senior Football team?
I would like us to get more exposure internationally. At the qualifiers, we go up against teams that have a lot more exposure than we do, which is disadvantage for us.
I also wish we could get more support financially as I feel female athletes are often taken for granted in Trinidad and Tobago. We would like to get the same support as the Men's National Team. Financial support could get a nutritionist for our team, for our team, which is an important factor on any team.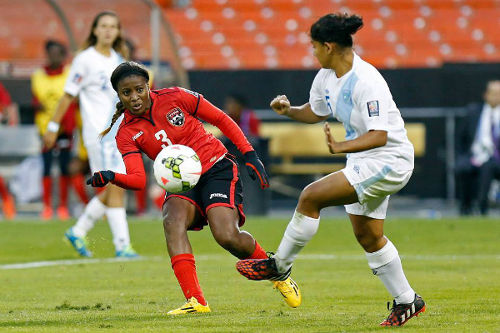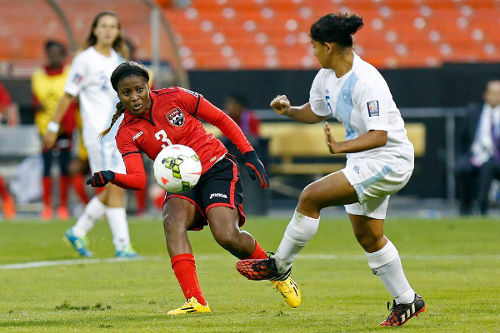 What was your experience like for the 2015 World Cup qualifiers?
The last World Cup campaign was a wonderful experience, even though we didn't qualify which was our main objective. We opened the eyes of Trinidad and Tobago in a new way and brought new excitement to women's football which carried on to the WPL league.
How did you feel playing in front of a packed stadium on December 2, 2014?
It was an overwhelming feeling of joy. It's always great to play in front of your home fans. I've been playing football with the National Team since I was 13 and I've never experienced a crowd like we did in December.
How did you feel when the team lost?
No one likes to lose but just like any other disappointment, God is always my strength.  I did not cry at all, I felt sad but I just reminded myself who I am and who is in total control of my life and that gave me hope.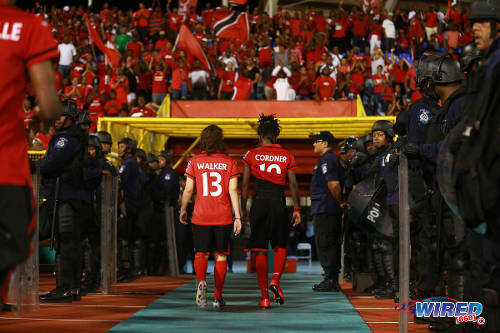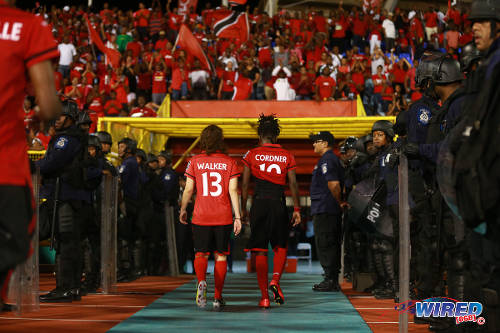 What do you think the team could have done better?
As it was a home game in front of so many fans, we should have started with a lot more fire and put Ecuador under pressure early. But other than that nothing in particular. We played well; it just wasn't God's will.
What was your experience at the 2015 Pan Am Games?
It was a wonderful experience to play against some of the best payers in the world and gain more exposure.
What team was the most challenging to play against?
Colombia was the most challenging because they moved to the ball so fast and so well.  They had us chasing the game.
Did the Pan Am Games help in terms of international exposure?
Yes, they did. But we need more games like that out of competition in preparation for other games.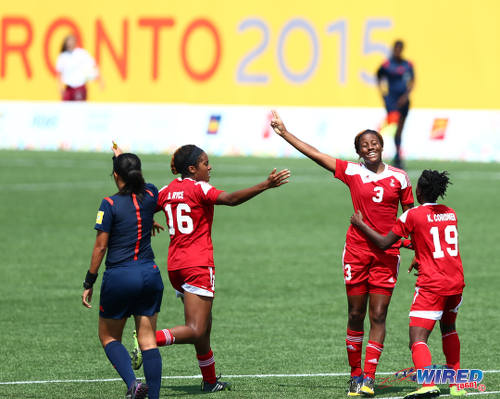 Editor's Note: Mariah Shade and the Trinidad and Tobago Women's National Senior Team will be in action from 9.30 pm on Friday February 19 in the CONCACAF 2016 Rio Olympic qualifying semifinals against World Cup champions, the United States.
The winner alone will advance to the Rio Olympic Games.