In the end, Raymond Tim Kee—buffeted on all sides—chose to jump, as he resigned his post as Port of Spain mayor. However, according to a well-placed source, he was unlikely to be pushed.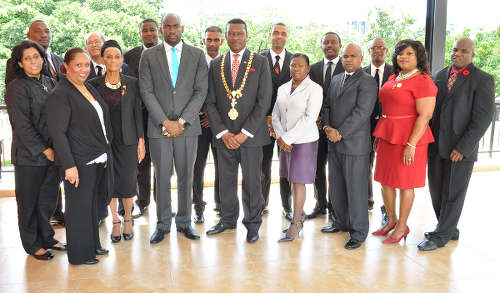 Even as Prime Minister Dr Keith Rowley and PNM chairman Franklin Khan called on Tim Kee to step down for his irresponsible comments after the death of Japanese pannist Asami Nagakiya; and although the Mayor was not universally admired within his burgess, Wired868 was informed that the central party would have been unable to move him.
"Out of a possible 15, it would have taken 11 votes to get rid of him," said the source, who spoke on the condition of anonymity. "Tim Kee had about six or seven votes guaranteed, at least."
But would the Port of Spain councillors and alderman not have been afraid to vote against the expressed wishes of their party's leaders?
The source suggested that the Port of Spain city council was probably more unhappy with the party leadership than it was with Tim Kee.
"The comments from the Mayor were bad but, up until Thursday, the situation was still retrievable," said the source. "But everything spun out of control on the weekend and somehow it seemed like the pressure was going to end up on the council to move a motion to get him out. I don't think that was ever going to happen…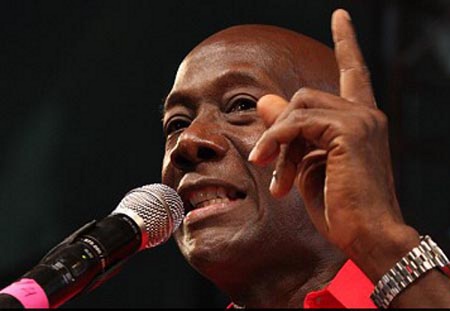 "Once the situation became a full out emergency, we would have expected help from the party to sort it out. At that stage, we needed the big guns.
"But nobody said anything. The attorney general and everyone else just left us out there to dry. And what they did say was unhelpful."
Although Tim Kee promised to leave on Saturday, he was still gauging the support of his council up until Monday, as he mused over an about-turn. But Khan's public statements were the final straw and he decided to step down.
Intriguingly, Wired868 was told that Tim Kee's initial apology on Thursday—which attempted to defend his position—and his insincere promise to resign on Saturday were both penned for the then mayor by third parties.
However that allegation could not be confirmed.
Yesterday, Tim Kee was late to his own farewell party by either a couple of minutes or several days, according to one's point of view.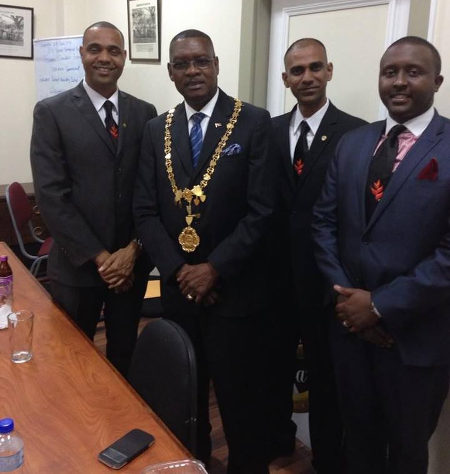 He spoke for about 45 minutes on his life in the private and public sector and what he perceived to be his successes and struggles. He also singled out several city council projects that he hopes to see continue, which included a two level underground carpark at Adam Smith Square in Woodbrook, the introduction of parking meters and the redevelopment of City Hall.
Then, Tim Kee wished his former colleagues farewell, as they prepared for life under the former deputy mayor Keron Valentine, who, at 31, is now Port of Spain's youngest ever mayor.
But, according to the source, Valentine might have been one of the reasons why the council preferred to keep Tim Kee.
"There are concerns about Valentine," said the source, who refused to provide details. "A lot of people have problems with him too. Some people don't like Tim Kee. But they prefer him to Valentine."
Valentine will act as mayor for the next 30 days, after which time a mayor will be appointed. He will not automatically assume the position at the end of the period and the PNM can still bring someone else in.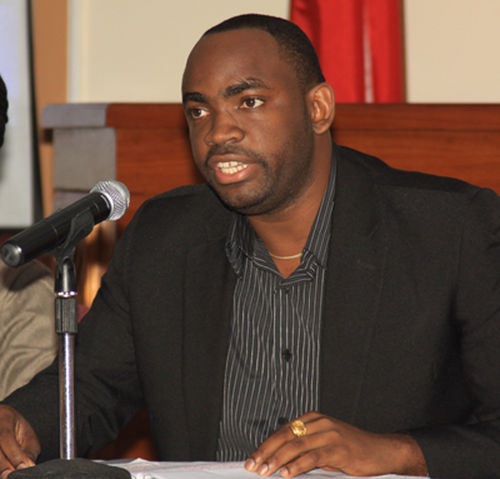 Tim Kee has not given a firm answer as to whether he will continue as treasurer. But there is no suggestion yet that his position within the party is in jeopardy.