Afra Raymond resigning from JCC is no trivial matter, yet it is surprising how social media comments, and corner talk are missing the heart of the issue.
The implications for the future of governance and transparency in Trinidad and Tobago is at serious risk when a reasonable request for transparency is met with considerable resistance and a call for an apology.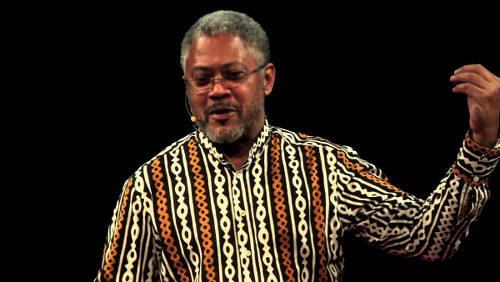 When the person calling for transparency is positioned as in the wrong, rather than the person in question being asked to clear their name, we have lost the plot. Too many people are afraid to speak truth to power because it is in our best interest to maintain good relations, rather than calling a spade a spade.
So the cycle continues and we get more of the same.
On Friday December 18, the Trinidad Guardian newspaper published an article describing events around Jearlean John and six other members of senior management being sent on administrative leave.
On December 23, Janine Mendes-Franco published a great summary of the recent incidents involving Afra Raymond, Noel Garcia and JCC on the website, Global Voices.
It might be coincidence that John replaced Noel Garcia as head of HDC. It might also be a coincidence that Garcia is now the Chair of UDECOTT.
It is also possible that Garcia and Raymond being involved in a bitter dispute over Mr Garcia never having stood before the commission of enquiry is also a coincidence.
It is this last coincidence that really brings our sanity into question.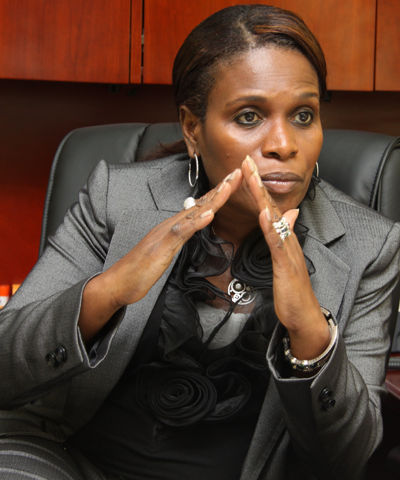 These events signal that a struggle for power and position within the construction sector is brewing. These recent articles seem to suggest that within Trinidad and Tobago's construction sector, there is a complex network of alleged corruption, collusion and a call for greater transparency between some of the heavy hitters: HDC, UDECOTT, JCC, former prime minister   Patrick Manning, Calder Hart, John and Raymond.
With the exception of the recent submission of The Whistleblower Proposals to Parliament, it is not a far stretch to make the claim that a serious approach to curbing corruption may be an activity for the distant future and not the present administration.
When I was a young athlete, I once had a bad game. I was slow to the ball and struggled to find my groove. My coach suggested that my fitness may not have been up to standard.
What my coach did not know was that I had broken up with my girlfriend the night before and had gotten very little sleep. Knowing that my coach had doubts about my fitness level, I sought to clear the air by voluntarily taking the fitness test at our next practice session.
In the case of Raymond and his "self-appointed role as guardian of the public conscience", he is analogous to my coach. He and the JCC have traditionally been the watchdogs of the construction sector.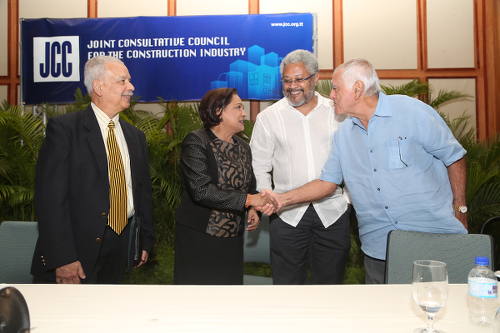 With his recent dismissal, it would seem that the new precedent within the construction sector is that instead of taking a fitness test, one can choose to fire their coach.
Fire the watchdog. Dismiss Afra Raymond.
In my world, when one wants to captain a team, the minimum requirement is being able to pass the fitness test. It is my understanding that when Dr Keith Rowley was accused of corruption, he voluntarily faced the commission of enquiry.
From my recollection, his lawyer fought for him to go before the commission.
In a world where logic applies, it might be assumed that Dr Rowley would expect the captains of his teams to also pass the minimum fitness test—in this case, the commission of enquiry.
When my fitness was in question, I volunteered to subject myself to a fitness test. I knew I was fit enough to play so I was not afraid of the test.
It would seem that in Trinidad and Tobago's construction sector, it is perfectly acceptable to change the coach, referee or judge instead of demonstrating accountability and transparency.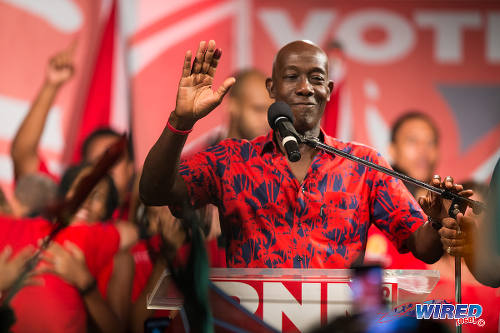 The recent change in government buoyed many people into a state of cautious optimism. It is not surprising that the mood may have shifted to one that is less optimistic and more cautious.
If we are serious about increasing transparency and curbing corruption, then there are some very simple things we can do. The Prime Minister must have the political and economic will to ensure that all appointees pass the fitness test.
Instead we remain ridiculously sublime. Brown-nosing for our own opportunities to win contracts!