A power outage in Woodbrook and surrounding areas this evening added some late intrigue to the CNG National Super League (NSL) with two vital fixtures postponed.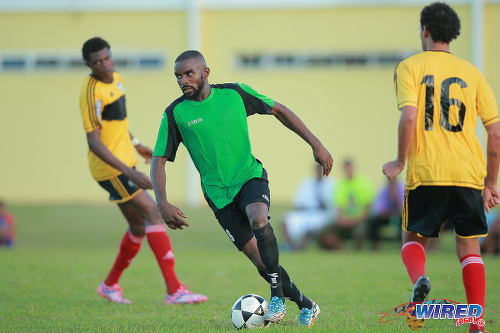 At the Hasely Crawford Stadium, first placed Prisons FC and second placed QPCC were scheduled to play for the title from 7 pm. Prisons needed just a draw to secure the Championship crown and automatic promotion to the Premiership Division while QPCC needed the full three points at stake.
Elsewhere in Long Circular, Petit Valley United FC versus Edinburgh 500 FC was also hit by the blackout. Before this evening's round of fixtures kicked off, Edinburgh 500 were eighth in the 10-team table with the bottom two clubs due to be relegated.
But a surprise 4-2 win by relegation threatened Xtra Foods Chaguanas FC over fourth placed Saddle Hill Hotspur changed the complexion of the relegation race. The result saw Chaguanas FC skip from ninth to eighth spot.
Now, Edinburgh 500 know that only a win over Petit Valley in their rescheduled fixture will save their Championship Division status.
The outstanding games will now take place on Monday December 21 in a double header at the Hasely Crawford Stadium. Petit Valley and Edinburgh 500 kick off at 6 pm followed by Prisons versus QPCC at 8 pm.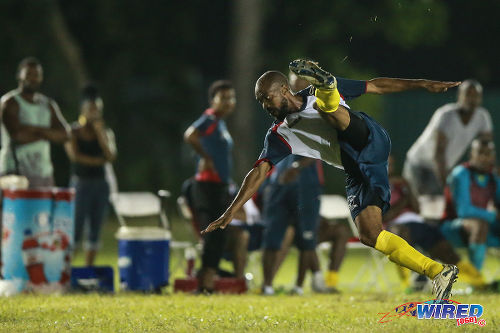 Malabar FC are gone already. And not a moment too soon, as the bottom placed club again defaulted and were credited with a 3-0 loss against fifth placed UTT.
In this evening's other result, third placed Cunupia FC finished their season on a high note with a 3-2 win over seventh placed Barrackpore United at the Edinburgh 500 Recreation Ground.
But the real drama is still to come as Edinburgh try to stay alive in the competition while Prisons and QPCC try to win promotion to a higher division.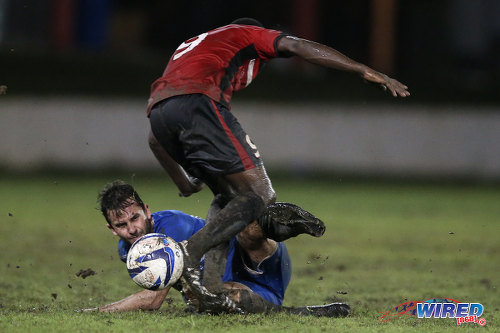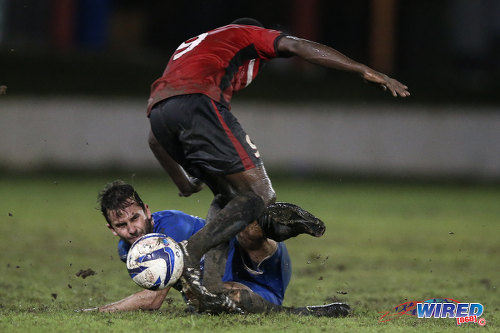 Final Championship Fixtures 
(Tuesday December 15)
Cunupia FC 3 (Stevon Stoute 10, 35, Jovon Vincent 30), Barrackpore United 2 (Mikheil Peters 54, 56) at Edinburgh 500 Recreation Ground
UTT 3, Malabar FC 0 at UTT, O'Meara, Arima;
Xtra Foods Chaguanas FC 4 (Glenwell John 5, Joshua Garcia 57, Donwell Herbert 67, 70), Saddle Hill Hotspur 2 Cole Clovis 29, Jabari Carasquero 59) at New Settlement Ground, Chaguanas;
Rescheduled fixtures
(Monday December 21)
Petit Valley United FC v Edinburgh 500 FC, 6 pm, Hasely Crawford Stadium;
QPCC v Prisons FC, 8 pm, Hasely Crawford Stadium.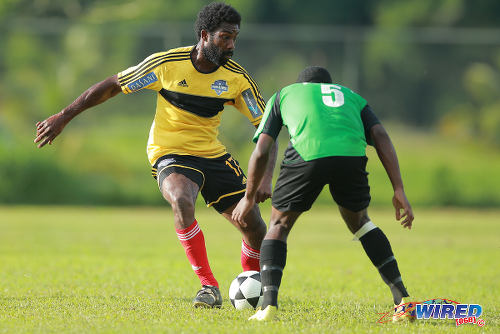 CNG NSL Championship Division standings
(Tabulated as played-won-drew-lost-goals for-goals against-points)
Prisons FC              17-13-2-2-43-14-41
QPCC FC                17-12-4-1-38-22-40
Cunupia FC            18-11-6-1-43-18-39
Saddle Hill             18-8-2-8-45-40-26
UTT                          18-7-2-9-45-36-23
Petit Valley Utd    17-6-3-8-31-37-21
Barrackpore Utd  18-6-2-10-34-31-20
Chaguanas FC       18-4-4-10-23-45-16
Edinburgh 500      17-4-2-11-18-35-14
Malabar FC            18-3-1-14-23-65-10