We laughed a lot that last night. Mostly about the absurdity that Trinidad can be.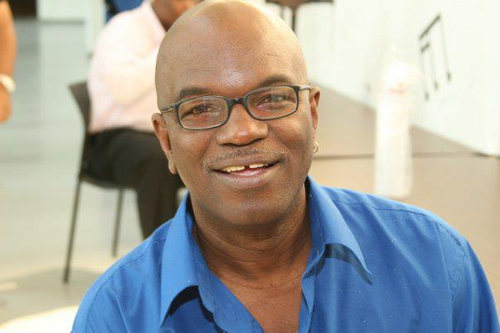 On that cool night, with the air floating in and out of the open door of the Lloyd Best Institute, Raf Robertson was choosing to laugh instead of cry, to grin instead of grumble, his broad smile stretching from ear to ear under eyebrows raised in utter marvel at this place without irony.
A place where million-dollar pianos are silenced while state officials battle over their proprietorship; where top-down bureaucracy happily substitutes for creative industry; where caricature parades as politics; where value is built on bizarre mimicry and where Art's compulsions carry artists into the psychology of Anansi.
If he didn't laugh he might cry. So, he shrugged off despair, made peace with the place and just laughed until, a good hour and a half later, he arrived at the matter that had brought him up the road.
It was the most serious of missions: saving another youth for the music.
In Birdsong's panyard he had discovered a teenager with the promising genius of jazz greats Dave Brubeck and Stan Getz only to lose him to a religious belief that jazz music was "devil music."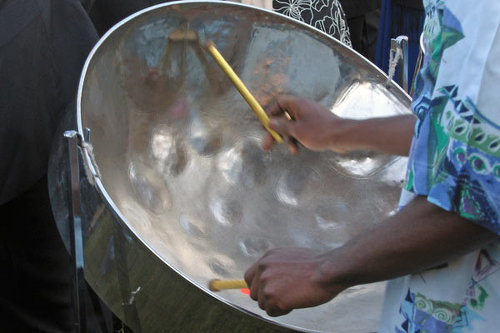 Heartbroken by what was becoming too regular an experience, Raf was moved to put pen to paper to pose the question publicly: "Is fundamentalist religion the enemy of youth development in Trinidad and Tobago?"
He wanted an opinion on it and thought he needed help with the editing.
"It's perfect," I said, "I wouldn't change a thing."
Last Sunday, Raf's piece was published in this newspaper's Mix magazine under the headline "Denying the Gifts of Our Youth."
It ended with his postscript plea to readers: "Please go to YouTube, type in Desafinado by Stan Getz and Take 5 by Dave Brubeck. Close your eyes, listen to the music, and imagine what Kyle—not his real name—might have become."
Imagining what might have become or what might yet be was the fuel that drove Raf Robertson and kept him laughing over the tears. He had built an extraordinary career as a jazz musician, playing with some of the world's best while accumulating a trove of stories that he told with a raconteur's relish.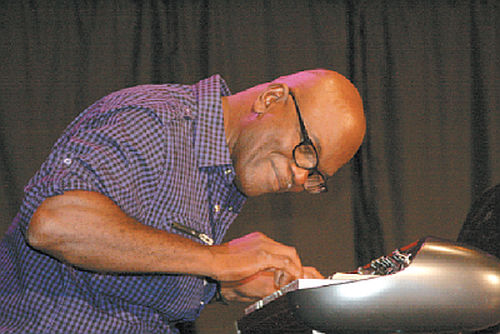 From his unique angle on societies and cultures, the piano man had seen enough to be convinced that T&T has the talent and capacity to take on the world and win.
In dedicating time, energy and expertise to the young pannists of Pamberi and budding musicians of the Birdsong Music Academy Raf kept reaching for the possibility that he, too, had once been as a La Brea boy dreaming of a life in music. It had happened for him and, now, he had the knowledge and experience to make it happen for others.
Except that, in Trinidad, possibility keeps hitting its head against absurdity.
Case in point: his unfinished "Homage" CD/DVD project with Pamberi.
With over 180 jazz festivals around the world and no complete steelband presence in them, Raf saw an exciting opportunity to fill a potentially lucrative void in a major global market.
He set about arranging an entire collection of some of the great jazz pieces for a CD/DVD featuring compositions by musicians from all over, including Duke Ellington, John Coltrane, Stevie Wonder, Chick Corea and Bud Powell of the US; Antonio Carlos Jobim and Djvan of Brazil; Joaquim Rodrigo and Chano Domingue of Spain; Michel Camillo of Santo Domingo; Chano Poso of Cuba; and  the Mighty Sparrow, Othello Molineaux and Brian Villafana of Trinidad and Tobago.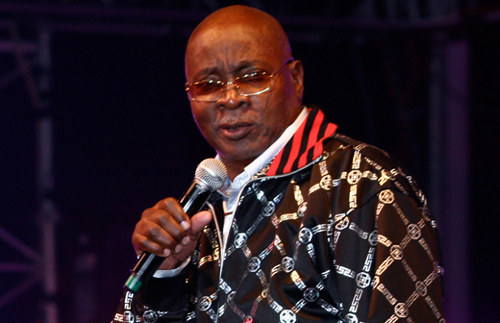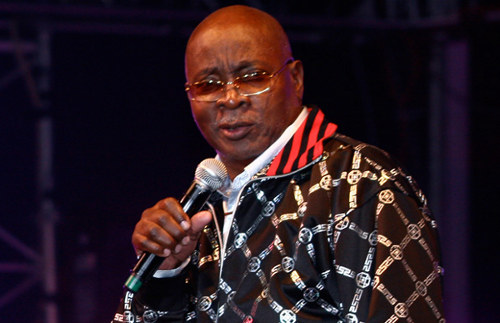 To the Pamberi pannists he added a mix of other musicians from T&T and the USA. When the work was ready, Pamberi hosted a well-received preview concert at its panyard in San Juan.
Up to then, Raf would have assumed that having done the hard work of getting the music down, the rest, including additional recording in the US, would be easy. After all, in a country where TT$20 million in public money could be blown in one night's Independence celebration, his overall budget of TT$1 million for producing a CD/DVD to help give steelbands an entree into the global jazz circuit should be small change.
He couldn't be more wrong. Neither the champions of diversification in the government nor the self-acclaimed entrepreneurs in the private sector would buy in.
Beaten but unbowed, Raf nevertheless continued the Homage project, calling in friends and favours and somehow moving it forward on minimal finances though not yet to completion.
In the US, key music contacts waited to help complete the recording but the money couldn't be found to fly the band there. Where this project stands now that he is gone, is anybody's guess. But it remains an important initiative and worthy of completion in homage to Raf and steelband jazz.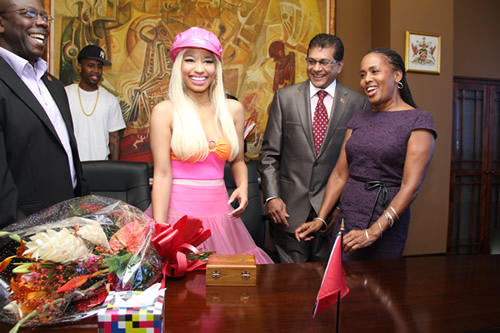 At Birdsong Music Academy, a free music literacy programme for 12-18 year-olds, Raf stepped in as director of Birdsong's Small Ensemble, bringing his international connections to the academy's service and connecting promising students to scholarships and other opportunities for careers in music.
But at Birdsong, too, there was disappointment when the Birdsong Model of youth development through music education was first adopted and then abandoned by the Ministry of National Security. Policing must've prevailed over music.
Tossed between possibility and impossibility, he had begun to figure out the rhythm of a culture without the confidence to be itself. From the sureness of his own self-confidence he might have found the understanding that brings compassion.
And so he laughed—still fighting for the music and one youth at a time.
Walk good, my friend.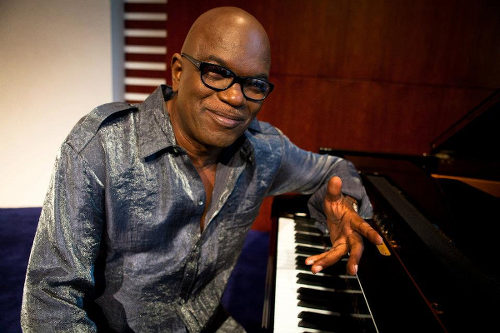 Editor's Note: Rafael "Raf" Robertson, a Trinidadian pianist, composer, arranger, teacher and producer, with over 40 years of international experience, passed away on Friday 4 December 2015.
The funeral for musician Raf Robertson will take place on Friday 11 December 2015 at the Holy Trinity Cathedral, 30A Abercromby Street, Port-of-Spain from 1.30 pm. The proceeding is open to the public. Robertson will be cremated, however, the cremation and repast are for family and close friends only.
A number of events have been organized to pay tribute to Robertson. On Wednesday 9 December 2015, Birdsong hosts Remembering Raf – an open mic for reminiscing about Robertson's life and work as well as performing.
Remembering Raf takes place at the birdsong Pan Yard, St. Vincent Street, Tunanpuna from 7 pm.  Robertson was the Musical Director of the Birdsong Music Academy and their annual Christmas concert, Christmas in the Park, has also been dedicated to him.
Christmas in the Park takes place on Sunday 13 December 2015 at Auzonville Park, Tunapuna from 6 pm.  On Thursday 10 December, 2015, the Kaiso Blues House – 85 Woodford Street, Port of Spain – will also host a memorial event from 8 pm.
Robertson, 63, passed away suddenly from a myocardial infarction induced by bi-pulmonary pneumonia. He was an arranger, composer, pianist and producer with more than 40 years of experience both locally and internationally.