Marvin Oliver came to international prominence almost two decades ago, when he represented the Trinidad and Tobago National Under-23 Team alongside the likes of Arnold Dwarika and Jerron Nixon. And, at 40, he is showing little signs of slowing down.
A few months ago, Oliver lifted the 2014-2015 Pro League, Caribbean Cup and Pro Bowl trophies for his present club, Central FC, and was named Wired868's Player of the Year.
Wired868 caught up with the dreadlocked veteran to discuss his remarkable career and his future in the game: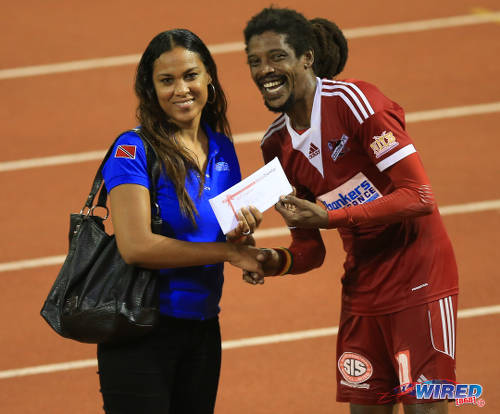 Name: Marvin Winston Junior Oliver
Date of birth:  August 08, 1975
Home town: Bourg Mulatresse, San Juan
Team: Central FC (Defending champions of the TT Pro League)
How long have you been playing for Central FC?
I've been playing with Central FC since its inception back in the 2011 – 2012 season.
Can you describe yourself as a person?
I am a person of many personalities; it depends on the environment I'm in. With experiences in life and the environment I came from you had to be able to adapt. On the field, I may be the most aggressive and meanest cause of the will to win and fight to win (and) the competitiveness of the game. Off the field, I am just humble and cool because the environment around me off the field will always be a positive one. Like I may go to the beach and the environment will be a little fun and loose.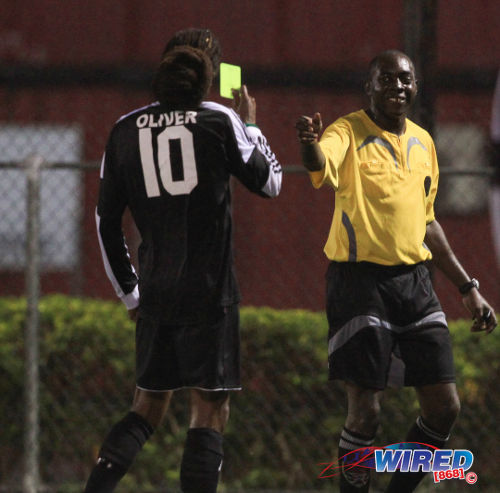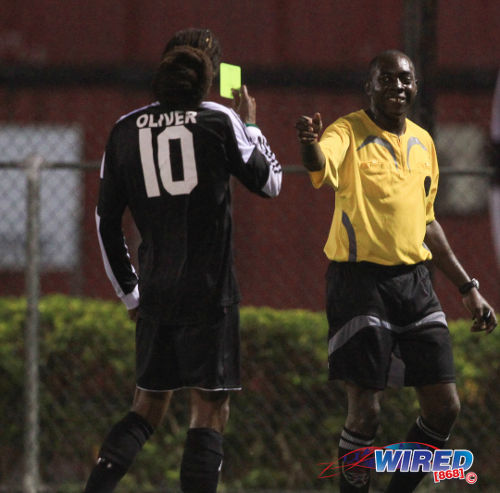 What motivates you?
What motivates me is my family, because first and foremost it's how I make my living so I know anytime I sell myself short on the pitch or during training I am selling my family short of money or income coming in. I always try to market myself to be paid for my value.
How did you start playing football?
I had two uncles. One by the name of Steve Perez also known as 'Jubal' and Uric Perez also known as 'Pusha'. They used to be good footballers back in the 70's (and) late 60's and played for St Nicholas and other teams in the Bourg Mulatresse area.
You've had a long career, tell me about turning 40?
I had a long journey and I am still journeying along. I just love what I do from ever since. I have been faithful to football like football has been faithful to me. The relation has always been sweet, so no reason to break it off.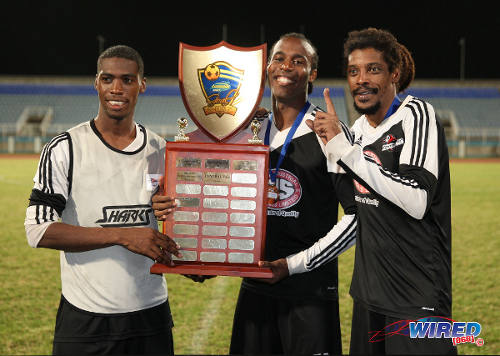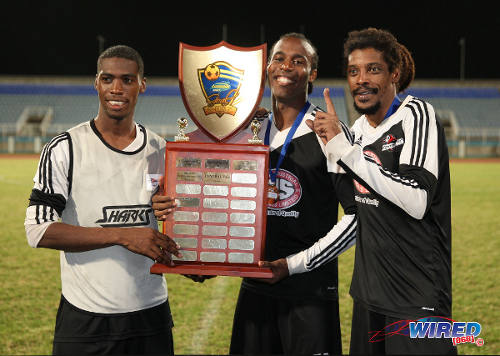 What is your best moment in football?
I have so many great memories in football; scoring my first overhead kick, a bicycle, to scoring from half line, and scoring winning goals in cups. But what stands out for me the most is when I played school football for San Juan Senior Comprehensive in 1992 season when I scored four hattricks. That was memorable. I was just on a roll (alongside) my teammate (and Trinidad and Tobago's 2006 World Cup squad member) Marvin 'Dog' Andrews.
It was just the vibes and the crowd. Every game they were looking forward to a hattrick. Sometimes it used to be (about) not that San Juan wins the game but if Marvin Oliver is going to score a hattrick. I remember the hype and all the pressure going to Arima and scoring a hattrick, scoring a hattrick against Barataria and then going to El Do against (former 2006 World Cup striker and Sporting Hall of Fame member) Stern John and scoring a hattrick.
What is your favorite team?
(He laughed) Hala Madrid! Hala Madrid! Hala, hala… Hala Madrid!
What is your favorite player?
My favorite of all time is Pele. There are many that come after him but I want to mention someone that is truly magical to the game and that's Ronaldinho.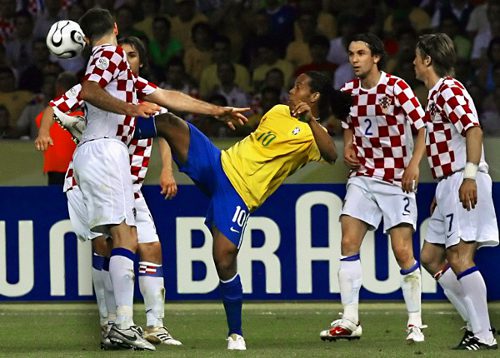 Who is your most influential coach?
That may be hard to answer and may not be fair to some. I can go back to my first coach like 'Duma' from the Bourg Mulatresse area. He is the one that motivated us when we were small. Like myself, Hector Sam, Kurt Williams and these guys from the Bourg Mulatresse area.
Miguel Hackett, who was a big influence to me in college football and really propelled me into being the kind of player I am. When I went to the national youth teams, there were coaches like Basil Smith and Keith Look Loy who instilled discipline into you. When I migrated to foreign, I had 'Bandy' who is from my area who nurtured me and brought me to play East Zone football at the age of 14 years (and) gave me that opportunity and opened my eyes at the senior level.
Keith Davis in Florida. He is from St Vincent (and) I played under him at Fort Lauderdale Lions. Even in New York, Adrian, I can't remember his last name form the Staten Island Vipers; he brought the professional aspect of it. I don't want to forget (Zoran) Vranes, who was also influential, I saw the different type of coaching from the European countries like the Soviets and Yugoslavia and he brought that mentality of hard work.
I believe I would round it off with Terry Fenwick. He is a package of them all.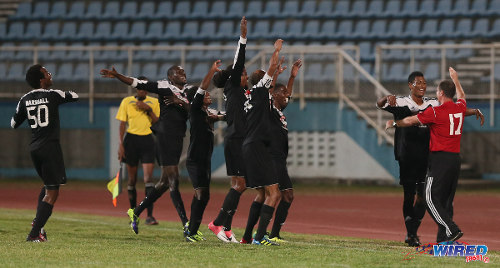 When I came to Fenwick in about 2007, at that age he still opened up my eyes to the game and I was always willing to learn and see new things. He taught me the defensive aspect, shaping the team and being a leader.
My current coach Ross Russell, I played with him before. Ross is a good guy and we are working hard for him.
What is Ross Russell like as a coach?
Ross as a coach is like having a big brother. When I was now starting to play senior football, Ross was one of the best goalkeepers in the country if not in the Caribbean and I always looked up to him. As a young player, 17 years old having Ross as your "big brother" always used to motivate me. He used to talk to me.
When I migrated, he used to make the trips (to the United States) with the Army team, so we would always stay in touch and keep a good relationship. With Ross, his knowledge of the game I think is tremendous because there are few local coaches that understand the local players and that is important. Being from Trinidad, he understands our culture.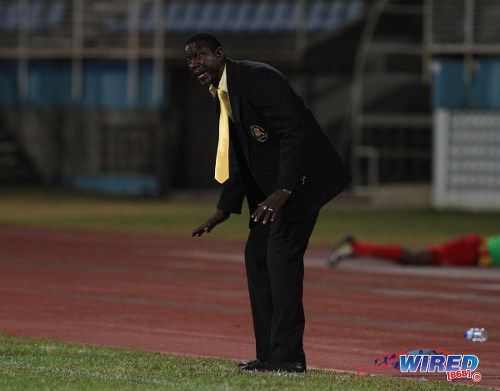 How long did you play in the United States?
I arrived in the US in 1993. In the 1994 – 1995 seasons I played a bit with the Long Island Rough Riders, back then it was the USL. From there I played with Staten Island Vipers, and then moved to Miami to play with Fort Lauderdale Lions. So I played from 1994 to 2004.
What motivated you to return to Trinidad and Tobago?
I am so patriotic for my country. All along while I was in the US, I didn't have a green card and I was trying to work on my paperwork and all how hard I tried doors just keep shutting and some doors just didn't want to open and I didn't propel (forward). Bertille St Clair came to South Carolina, he had a camp in 2006 and he was taking a look at the players we had overseas. I was invited to the camp and did well.
We had a short talk and he told me if I get back to Trinidad he would guarantee that I would be training with the team. I was one of the players picked to come to the camp in Trinidad. It was a huge decision, I left everything behind in the states, my work, my family; I had to bring my son here. I made a decision hoping it would have worked out. Unfortunately when I came back to Trinidad it did not work out as I expected it to.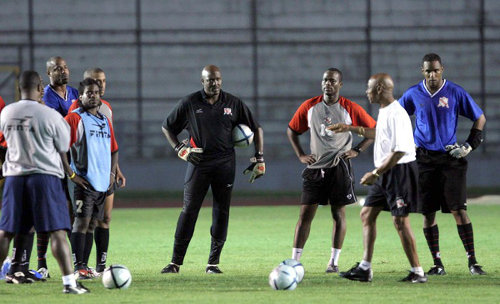 What team did you play for when you returned to Trinidad?
I played for the biggest community football team that Trinidad had ever seen, Crab Connection out of San Juan. It was just a magical team out of the Super League.
Tell us about the struggle to get back to the national team?
Once you were not playing for a professional club (it was difficult). They wanted me to sign from Crab Connection but I was reluctant. Because I wanted to make the national team while playing for a community team to show the youths in the nation that even though you not playing for a big club you can still have the will and the fight to push yourself to make the national team.
Other people in higher places had different ideas and they saw the value in me just for their team alone and I did not see it that way. I saw the value in me for the community. Me leaving Crab Connection at that time would have had a huge impact on the community and on the team itself because I was one of the players that was holding the team together and (was one of the) highlights of the team. So I made the decision to stay at Crab Connection and forego my play on the national team.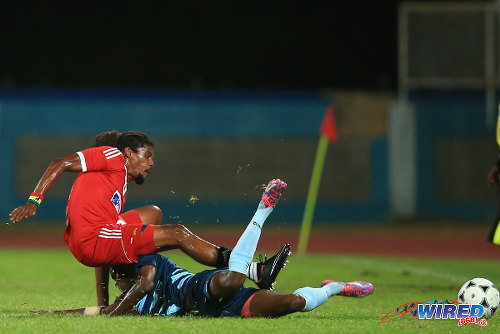 When was the last time you played international football for Trinidad and Tobago?
I believe it was against Guadeloupe in 2007 in the Oval. I believe we drew that game nil-nil. In 1993, we went to the CAC games (in Puerto Rico) with (Arnold) Dwarika and Jerron Nixon. It was a golden era for Trinidad and Tobago Football.
Guys like Jerron Nixon, who was about 21 at the time, Arnold Dwarika (was) around 20 and I was 17 going on 18. Sean Garcia, Phillip Copeland, Larry Loobie and Kelvin Jack were there as well. It was a magical team. All these players went on to be great players and ambassadors for our country. I am just the last one standing. (He laughed).
Do you regret going to the States?
Not at all because when I went to the States my mom just made my little brother and my sister and she needed help. I was a huge influence and help for my mom and I would do it again. I never grew up with my mom. It was the first time I saw her in years, and it was a huge opportunity to be there for her, my little brother and sister.
If I look at it, I may not have turned out the person I am today, America taught me about life and living in a first world country, how you treat people and work hard for what you need. I also had my son and daughter in the US, a big influence on me.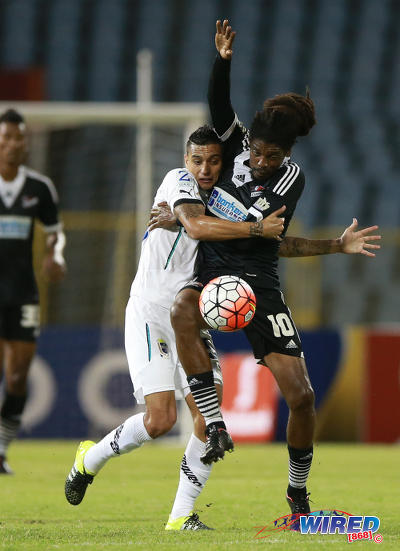 What do think motivated the team to secure the TT Pro League title last year?
What kept us going is the disappointment we felt coming second. The guys were just hungry for success. Fenwick instilled that winning mentality and that never-say-die attitude and we were fed up seeing (W) Connection winning everything. All the guys were on the same page. We all have fun, laugh, we all cry, we all sing, we all dance together. It's something that only happens a few times in your lifetime. It was a pleasure to be part of that with the guys and I look forward to it again next year.
What are the team goals this year?
We don't want people to feel (winning the Pro league) was a fluke.  If you watch the top clubs in the world, it's hard to defend your crown… I think we have the will and the right attitude. We have a good coach behind us right now, so it's just to steer the ship.
Were the issues of outstanding payments from Central FC dealt with?
The players weren't really grousing about the money. What we were grousing about was that we believe that what is ours should be ours. I'm not saying the owners took that away from us but it was a misunderstanding in communication. I think everyone turned a page on that (and are looking) forward to a good season this year.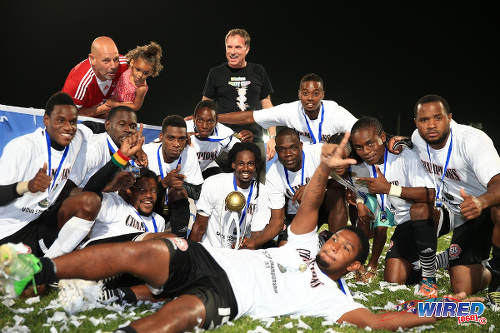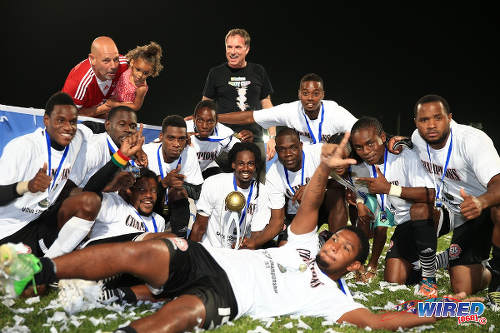 What can the new government do to improve the level of the local game?
I think the new government can come in and be honest. Come and see how these football clubs operate, how hard the players work, send some scouts around and see what are the needs of the players of the country, instead of sitting and running football from an office.
Football is supposed to be run from the pitch, and I believe they supposed to treat the footballers and athletes with a little more respect and invest. You see success when Mr Warner used to pump money into the World Cup team; we made it to the world cup. Cleopatra Borel, she got finances and did well in the Olympics and even de boy with the javelin, Keshorn Walcott.
What's next for you in football?
There is only one future for me in football and that is the coaching aspect. I'm burning with passion to be a coach; the fire is inside of me. It's only (right) to my past coaches that I step up and do the same thing that they did for me in helping the youths in my country and motivating them. I took a course early this year, CONCACAF license for grass roots and I look forward to taking more courses. I really want the opportunity to be a coach. I believe I have a lot to offer with my experience in the game, on and off the field.