A champion, an academic, a God fearing woman and, of course, one of the most gifted footballers in the Caribbean. Twenty four year old Trinidad and Tobago Women's Senior National Team utility player Karyn "Bibi" Forbes is blazing a trail in the sport.
The soft-spoken "Women Soca Warriors" star took time out from her busy schedule to chat one-on-one with Wired868: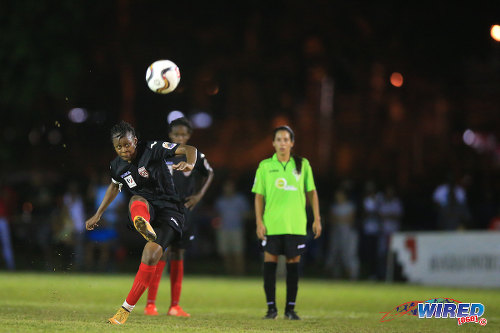 Date of birth: It is the 27th of August 1991.
Home town: I am from Plymouth in Tobago.
What school did you attend?

Betheda Primary School and Signal Hill Comprehensive School. At the moment, I am a university student pursuing a Degree in Business Management at West Texas A and M.
To be honest I do not like school but I know that it is essential to having a better quality of life, I intend to pursue a Masters Degree after I complete my degree though.
What is the experience like going to school abroad and what has it taught you?
I have been the victim of racism while going to school abroad. The coach at the school would allow only the white students to play games around the country but would make excuses why he could not allow me to go.
I coped by staying by myself and praying and this strengthened my relationship with God. I pray a lot more now.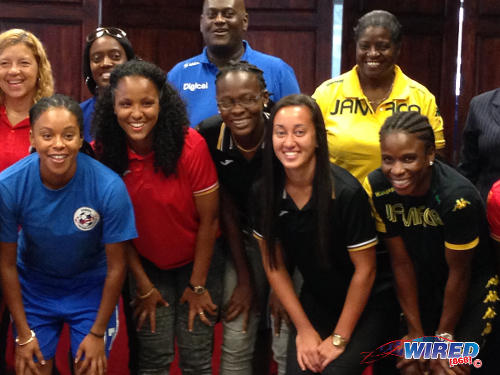 What do you enjoy doing in your spare time?
I enjoy going to the movies and shopping. My favorite movies are romance and Madea comedies.
How would you describe yourself as a person?
I want to give back to society as I am a giving person. I want to contribute financially and any other way that I can. I am an approachable person and I want people to be comfortable enough with me that they can ask me for assistance. This does not mean that I want people to take my kindness for a weakness.
What is something most people do not know about Karyn Forbes?
I do not post things about my personal life on social media. I use it to post things about football or about God. I do not party. I also want to open my own sports clothing store in Tobago, a store that will offer a high quality of products to sportsmen and women.
What pushes Karyn Forbes to succeed?
My mother Sonia Forbes. I have seen her doing her best which included a lot of self-sacrifice to provide for her children. I aim to succeed to show her that her efforts were not wasted. I want to be able to give her anything she desires to show her how much I love her and appreciate her efforts.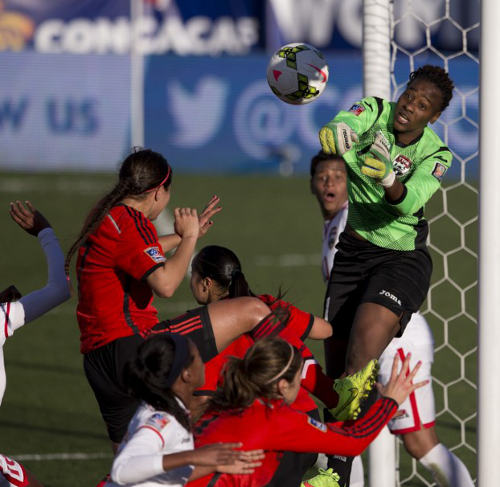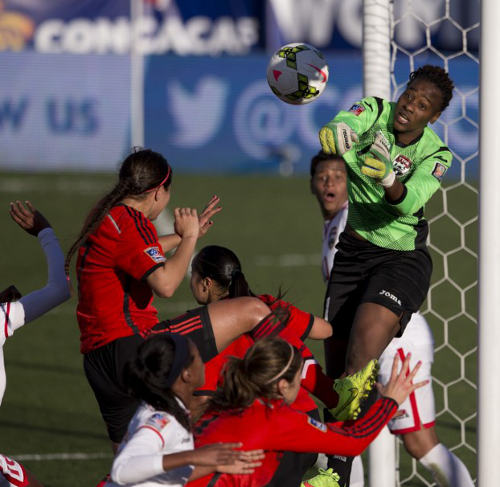 How did you start playing football? What is your earliest football memory?
I started playing with my male cousins in our backyard with a pair of old sneakers. Then I joined the Stokely Vale Football Club where I was trained and that allowed me to make the National Under-17 Trinidad and Tobago Football Team while I was in secondary school at the age of 13.
Who would you say was your most important coach and why?
Coach James Campbell of Stokely Vale Football club because he played an important role in my football skill development. He is also like a father to me because his interest is in my development as a person. He goes the extra mile whether it be football or personal related matters.
He calls me to this day to check up on me to make sure that everything is good with me.
What makes you stand out as a player?
I am able to analyse the game of football. I take pride in everything that I do and I take into account that I am a representative of the Islands of Trinidad and Tobago.
Who is your favorite player?
Megan Rapinoe who plays for Seattle Reign FC, her game style is a lot like mine. She is a leader and I aspire to be like her.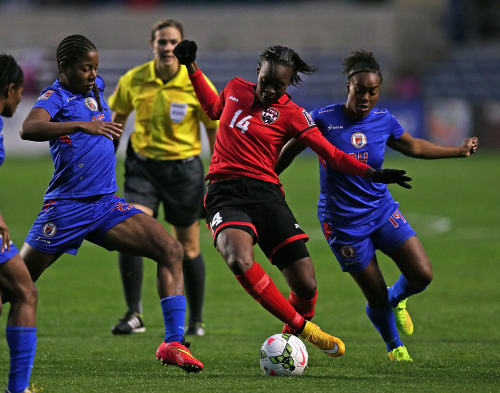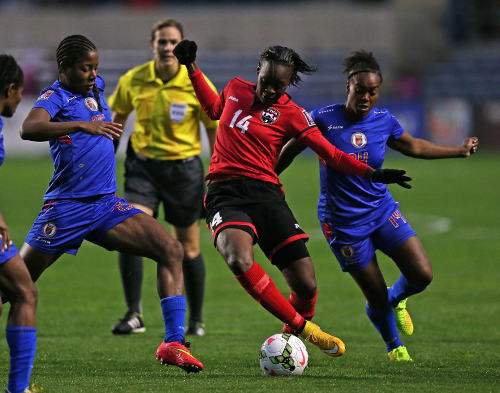 What is your favorite team?
Manchester United, I grew up supporting that team because I always liked their quality of games. They possess a true team spirit in good times as well as bad ones. They are one of the most successful teams in England not to mention that fellow Tobagonian Dwight Yorke was able to contribute to their success.
What is your ambition in the game? How far do you hope to go?
I want to play in a professional league that is the Women's Premier League at an international level. I know that I have the skill to reach the levels of other well accomplished players abroad.
What was your best moment in the game of football so far?
The game we played against Ecuador in Trinidad on 2 December 2014. Those were the most supporters in Trinidad that I have ever seen in my life and I was really happy to see that so many people came to support us.
Karyn Forbes says….
Put God first and everything else will fall into place. Believe in yourself and think about success as you look forward and be humble. This is my recipe for success.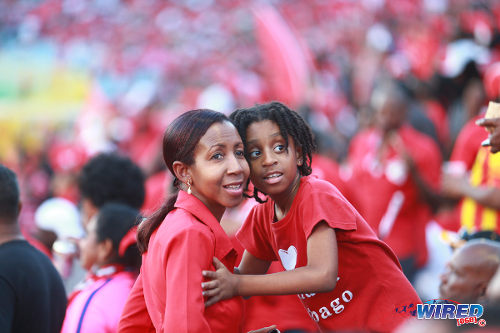 Some of Forbes' major achievements:
Women's Caribbean Cup winner's medal with Trinidad and Tobago in 2014
Named in Northwood University Division's All-Conference First Team in 2013
Most Valuable Player award for Trinidad and Tobago Women's Football League in 2013
Editor's note: Karyn Forbes and the "Women Soca Warriors" will be in action against Puerto Rico from 7.30 pm tonight in the Caribbean final of the 2016 Olympic qualifying competition.