Of all the photos following ISIS's horrendous assault on Paris, among the most moving are those of the long lines of people waiting to donate blood outside hospitals where the wounded had been taken.
There's a good chance that among them were persons of Islamic faith standing in line to share the blood of life with their fellow French men and women.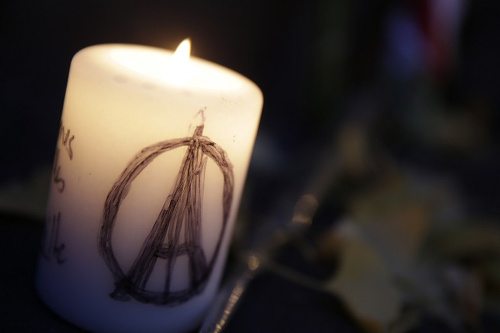 More likely, though, were the many more French Muslims who were longing to but didn't dare join the line for fear of public reprisal.
The ostracism of entire groups that results from the fear sparked by the actions of a few is not an alien experience for us. There are Muslims among us who still remember the pain of social rejection in the immediate aftermath of the Jamaat-al-Muslimeen's violent assault on the state in 1990.
It is an open question how much of that old pain and anger has fuelled the unfathomable willingness of some 150-plus Trinidadians, including entire families and professionals, to join the terrorist organisation known as ISIS.
Responding to the inevitable wave of heightened bigotry against Muslims following Friday night's ISIS massacre in Paris, several commentators were at pains to point out that more Muslims than any other group have died at the hands of Islamic extremists such as Al Qaeda, Boko Haram and ISIS.
In Iraq and Syria, Muslims are being plowed down by the thousands as ISIS expands its hold on conquered territory, even as they are caught in the crosshairs of western artillery aimed against ISIS.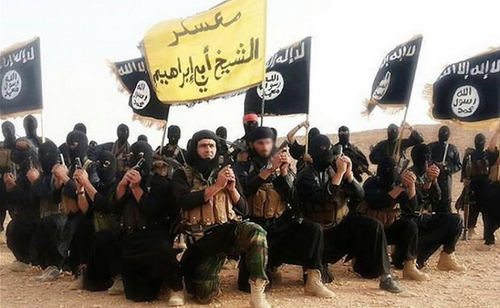 At times like these, when our hearts bleed for the many innocents who were cut down as they enjoyed dinner, watched a football match or danced to heavy metal rock, it is easy to seek refuge in the fundamentalism of absolutes that blinds us to the often variegated colours of truth.
It makes our lives easier to control when we can navigate by the rules of absolutism, especially an absolutism empowered by divine sanction that spares us the responsibility of thought.
In today's world, ISIS is merely one of the most potent modern expressions of the politics that cloaks itself in the power of divine right to justify its actions and commandeer people committed to their faith. The war with ISIS is thus the 21st century sequel to the Holy Wars which have for centuries shaped and reshaped Europe and the Middle East.
As it has been throughout history, wherever religion provides a tactical advantage to political ambition it is co-opted with single-minded ruthlessness, sweeping up all in its path.
This ancient war continues unabated because almost every solution applied has merely succeeded in sowing several new problems. The situation has been amplified and speeded up by the technological solutions developed in military laboratories that have found their way into the mainstream and into the hands that are now recruiting young lives to ISIS' cause.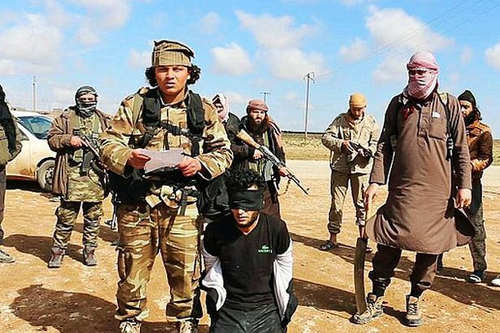 In this battle, there are no safe spaces, even for little islands like our own. As networked into the global system of money and mayhem as anybody else, we are there for the pickings if anyone so chooses to make an example of us.
With the globalisation of this ancient war, we cannot afford to linger on in the old role as bystanders. We need to get busy on our own business in understanding the forces that are driving our young people to risk death in Syria and the elements here at home that are part of the global network of war.
Twenty five years ago, we were all sitting ducks when guns were opened inside the Parliament, Police headquarters was bombed and the lone TV station was hijacked. Like France, we too had been warned but when the day came, many of us, too, were comfortably watching a football match at the stadium.
On a per capita basis, the body count that we suffered on July 27, 1990 was significantly higher than that of France on Friday night. And yet, given daily experience, it would require more than a leap of faith to believe that between then and now, the Defence Force and the Police Service are in any better shape to detect and pre-empt a terror attack on T&T soil.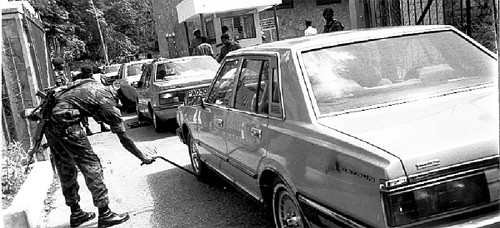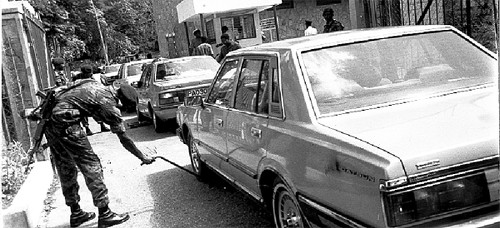 If anything, the situation has been exacerbated by the expedient and expensive alliances that have been struck between politicians and criminal elements pledged to one religious group or another.
This is the consequence of politics that have failed to ground itself in real representation of people and in which gang leaders have assumed the role of substitute MPs in exchange for a piece of the pie.
In this war between militant Islam and the West, we are involved whether we like it or not.
After he sends his condolences to the people of France, Prime Minister Dr Keith Rowley should summon his top security people for a full intelligence report on the human traffic between T&T and ISIS. He also needs to find out exactly what is happening in the Muslim community and the impulses that are luring our people to battle on ISIS' side, both on the battlefield and in the energy industry.
In this, the entire Muslim community will be an important ally.
He might discover that the same forces that are driving our people into ISIS' arms are also those that are making them easy prey for drug lords and gun runners.
In closing, a word of congratulation to fellow columnist Martin Daly who recently launched his book, "The Daly Commentaries." With his stunning variety of topics, readers are sure to find a daily commentary well-suited to their Daly passion.