Keith Jeffrey remains the only football coach to lead San Juan Senior Comprehensive—now San Juan North Secondary—to a national Secondary School Football League (SSFL) title.
Jeffrey is in his third Pro League season with San Juan Jabloteh and sometimes suffers sleepless nights as he considers how to drive his current team to similar success.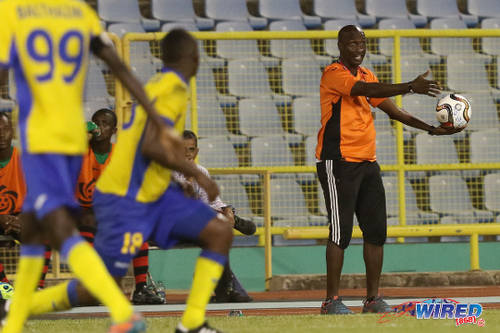 As the Jabloteh technical director, Jeffrey is responsible for all the coaches and players under his charge. He spoke of a common philosophy shared by all Jabloteh players and even the coaches, which allows a heightened sense of cohesion when on the pitch.
He expects that passion coupled with team cohesion will see them to a top two finish and a return to the Caribbean Club Championships next season.
He has seen many players come through the youth ranks at Jabloteh and is proud of how their system works.
Wired868 caught up with Jeffrey and the Jabloteh senior team at their training ground in Aranguez to talk more about their system in a one on one: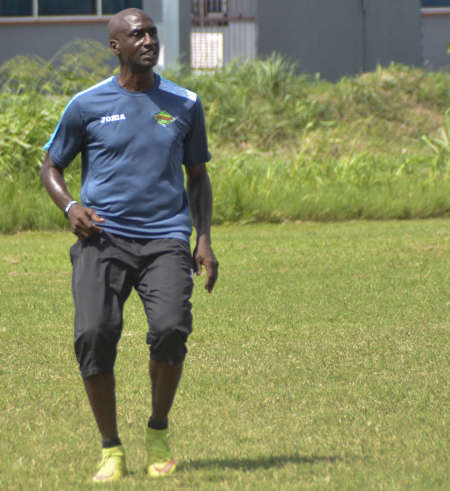 Name: Keith Jeffrey
Date of birth: October 04, 1963
Can you describe yourself as a person?
When I am involved in football, coaches and players will tell you that I am very aggressive. You know I have a winning mentality. When you come out in the hot sun (at) 10 in the morning and train so hard, you must not lose. I take that to the players and that's my whole attitude for the 90-odd minutes. That's how I operate.
When that is over, I reverse into a laid-back subdued, hardly-speaking person; you can't believe it's the same person from two hours ago. That's me, kind of a twin personality. There is life after football, so I take it down a lot.
Can you tell us something about yourself that most people don't know?
What people don't know is that I played more cricket than football. If you come in my house you will see more cricket trophies than football because I played cricket for two season in England.
What do you enjoy doing in your free time?
Because of the stress of the job I look at a lot of movies. (It) helps me to calm down and relax and reflect.
What pushes you to succeed?
As an individual I like challenges. My challenge is to get Jabloteh back where it was. Jabloteh was out for one year. My goal this year is the Caribbean Football Union (CFU) and getting back into the (Caribbean) Club Championship… (Which) coach doesn't want to be at the highest level?
Did you play football professionally?
Yes, I played for Police and I played at the national youth level.
When did you make the transition from playing to coaching?
In the early 1990s, I coached a (zonal) team in San Juan. The people in the area looked up at me and said they felt I could do a good job at coaching. And then I coached a team called Young Hearts in the East Zone.
A member of the Jabloteh staff saw me coaching with Young Hearts and thought I was doing a good job and I was introduced into the Jabloteh system.
What is your best moment in football?
My best moment in football is coaching San Juan Senior Comprehensive when we won the National Intercol title… I have won two titles at the secondary school level and I have won about four or five zonal (titles).
I have been the only coach in San Juan (school football) to win national titles. We were in the league since 1979 and I am the only coach to win national titles for the school, so I think that is a great accomplishment on my part.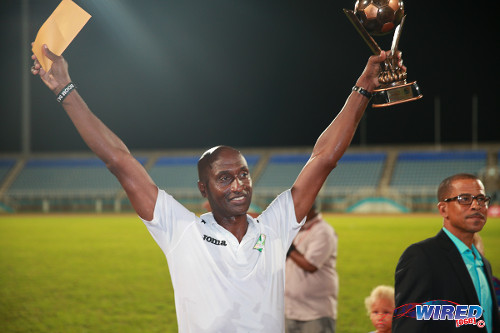 What is your saddest moment as a coach?
My saddest moment was when I left San Juan North Secondary and decided to do the pro football because, the players, staff, teachers the principal, we had such a great relationship. It was a very difficult decision to make because Pro League football takes so much out of you. And to bring the two together was taking a lot out of me so I wanted to give back by moving away from the school.
(If I had  stayed) I would not have been able to give them all I had to offer. I did (school football) for eight to nine years and I thought it was time to move on.
In your opinion what is the difference between coaching youths and professionals?
At the secondary level, you allow the players to play more freely and do a lot of things but at this Pro League level you are a lot more organized and the demand is more in terms of how you play, your style and what you expect of each payer.
So it's a lot more demanding at the Pro League level. In school, you are allowed a lot more freedom because at that age you want players to enjoy the game and grow. But at the Pro League level, there are much more demands in (terms of) how you keep your shape and how organized you are.
How do you communicate differently between youths and professionals?
With the adults, (communication) is much easier because you spend more time with them and you explain your philosophy and how you want them to play and you give each individual a benchmark to work with. With the school, you only have about 90 minutes, so it's always a rush.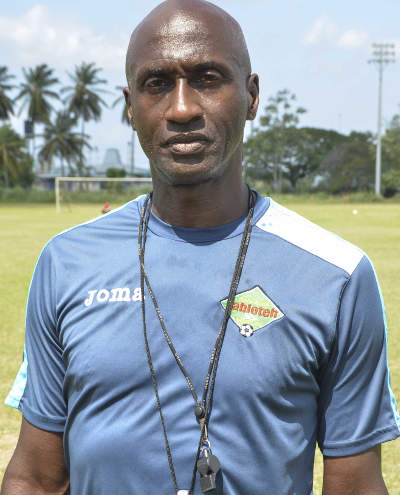 What are your team targets this season?
The team targets and my personal targets are the same.  I like us to interact and ensure we are on the same page. So our target is to be in the top two, so we can go (to the Caribbean) Club Championship. Nothing less.
This year, the Pro League has a lot of incentives which I have already spoken to them about. The player of the first rounds wins $10,000 and the team that wins the first round wins $50,000. I mean they can't ask for a better target.
If we can complement each other I can see us going all the way.
Who is showing the most promise on your current roster?
You have Tyrone Charles, who I think is one of the better players in the league. He was afforded one chance (on the Trinidad and Tobago national team and) coach (Stephen) Hart put him right side, wide. I think he was (used) out of position and he has not played (for his country) since.
I have a good relationship (with the national team technical staff) and I am still lobbying for him to get back onto that team. This guy has too much talent not to be at a national level.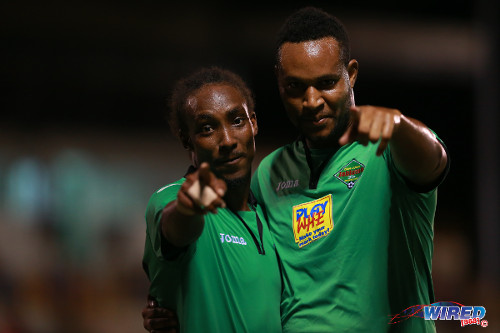 Can you describe your passion for the game?
Many times I will turn at two or three o'clock in the morning, I get up, pull my board and do strategy for the next day for whoever we going to play.
My players always tell me that when I done talk on the board they know each player from the next team, because that's my job. My job is to go watch the opponent and make it happen for them. If I lose, I'm not sure to sleep.
What is the next step in football for you?
The next step is one day I really want to do a national team. I don't mind starting at the national youth level because I think I have a lot to offer and I think with my ability and belief in myself, I can make a Trinidad and Tobago youth team proud and move on from there.
Where do you source your new talent?
We have a rich vein of talent in the sense that if you look at the area between Morvant heading back to Tunapuna/Arouca, we target those areas and we train in Aranguez. Imagine all this big space that we target.
Remember, we won the Under-13, 15 and 17 in the Pro League and we were also very successful in the Republic Bank (Cup). Teams play us from south, (and) all over because of the name San Juan Jabloteh. And after they play you, they ask how they can join the team. We will always be a force to reckoned with at the youth level. Always.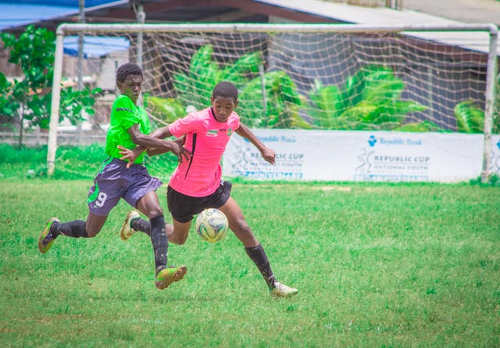 What suggestions would you make to the new Government concerning football?
Hear what I will ask the new Government, you see the east/west corridor? Take care of the football fields because the past Government took care of central and going south. We need this government to take care of the east/west corridor's sporting facilities (in) all disciplines because I think we didn't get justice for the past five years.
We have natural talent and one of the ways of helping the youth to come out not only from poverty but to look at a different way of life is sports.
What should coaches be passing on to the youths?
You don't only impart knowledge of the game; it's a way of life. (There are) a lot of single parents so, like my players no matter how big they are, they say "look father reach." Because I (show them) a way of life, how you take care of yourself (and) your family.
You see off the field is a responsibility to bring on the field. I tell my players when I look at Trinidad and Tobago play against any top team, the difference is not the athletic ability or the skills, we are cut above that. It's the discipline.
People don't understand the word discipline. They don't keep in shape and stay disciplined… It's these little fine points about how you keep shape for 90 minutes (and) how you concentrate (that makes the difference) and all that comes with discipline.