"Up to this day, people still label me as a troublemaker," ex-Trinidad and Tobago 2006 World Cup attacker Cornell Glen told Wired868. "But if standing up for what you believe is right and what you believe you are worth is being a troublemaker, then I will be a troublemaker for the rest of my life…
"Since I started playing for the national team, there was no (health) insurance. So when a player gets injured, which has happened to me on numerous occasions, you get nothing from the national team."
The 35-year-old Glen, who now earns his living playing professionally in India, has never been one to mince words. He spoke to Wired868 recently in a wide-ranging interview that covered his club and international career.
In Part One, the gifted former St Agnes Anglican Primary School and Mucurapo Senior Comprehensive student discussed the birth of his football career and his troubles on and off the field: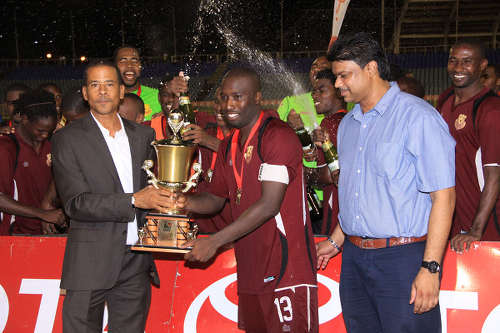 Wired868: How did you get started in football?

Cornell Glen: I started playing from about 5 or 6 years old. I was just playing on the streets with my brothers or against the bigger guys on the basketball court in Cocorite. I never went to any coaching school.
I have seven siblings; it was four boys and four girls. We all played sports, whether it was football, basketball or netball, and there was always competition. I was the second to last child and third boy. (His younger brother, Cyrano Glen, plays for Saddle Hill Hotspur and is a former Pro League player with San Juan Jabloteh)…
Then, I used to see it as every minute playing was a minute out of trouble… Later on, you start to see your potential and realise you can make a living out of it. And it can be a way out of the ghetto and to have a good life.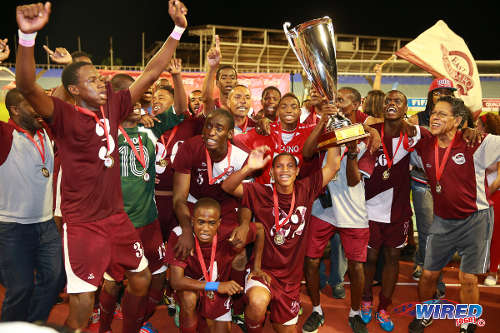 Wired868: Can you tell us about when you turned professional?
Glen: I had played with the Trinidad and Tobago National Under-17 Team for the deceased Arthur "Jap" Brown and he brought me into (then Pro League team) Futgof straight after I finished school (at Mucurapo Senior Comprehensive)…
The idea they sold me on was great because it was all about developing youth players to move them overseas, which is why so many young players at the time migrated to Futgof. But financially it didn't work out (for the club).
I got the chance to go to Portugal then when I was just 19 but I came back after two years. It didn't work out. I found out that my Portuguese agent (named) was (allegedly) taking money from the club to keep me there (in the Second Division) rather than looking for opportunities for me to go on to bigger and better.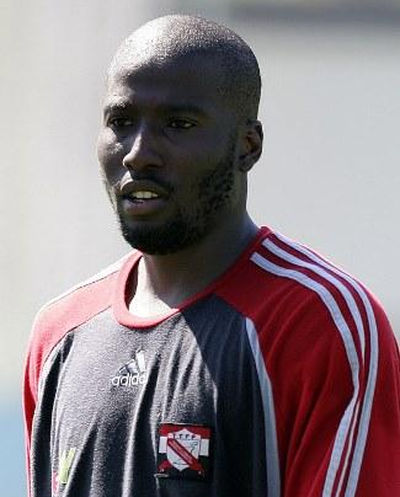 Wired868: What do you mean? And how did you find out?
Glen: I was playing for AD Sanjoanense in the Second Division at the time. And, after about two years, I had started to understand Portuguese. So I was reading an article and saw that a club in the First Division was interested in me. And I started asking around to see why nothing was happening.
And I started getting news that he was taking money from the club. So I called my manager, Michael Awai, back home and we eventually found out from someone inside the club that it was true. They were (allegedly) paying him under the table to keep me there as long as possible.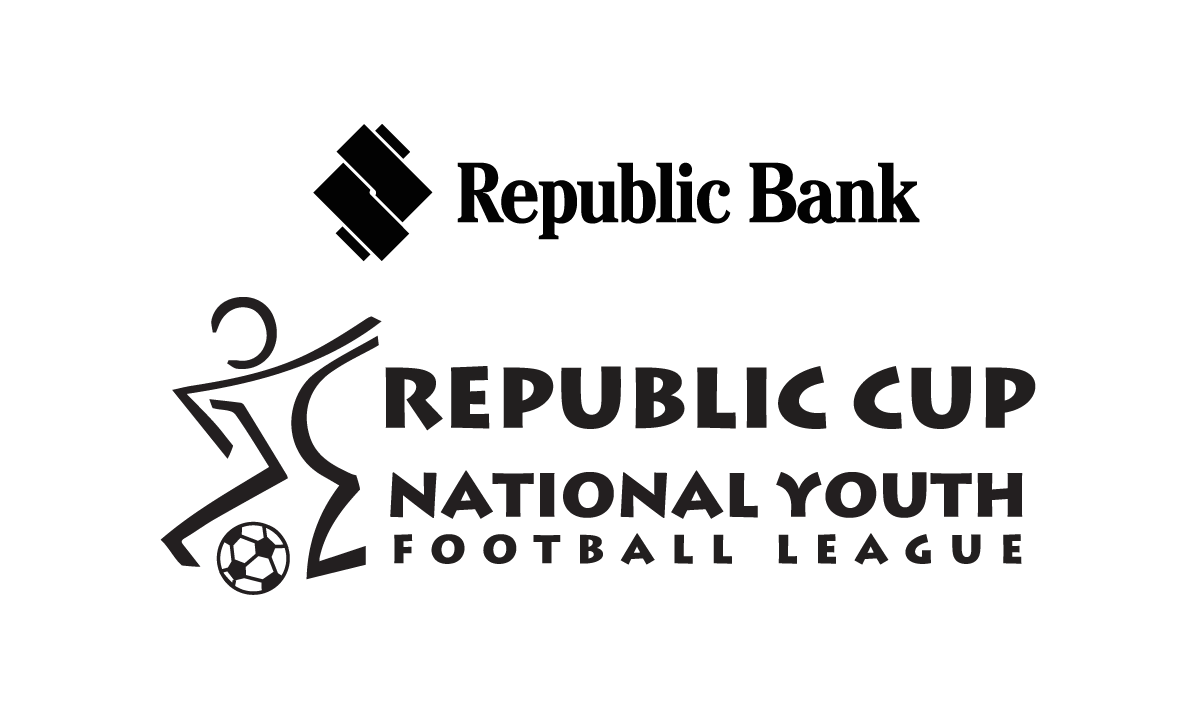 I got upset and I just wanted to go home. Awai organised a trial for me with Peterborough (then in the equivalent of England League One) and they liked me but I had no national caps. They were asking if I had any family ties or so to England (that might help get a work permit) but I didn't have any.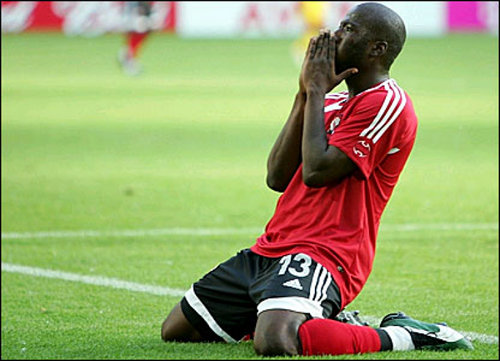 Wired868: So you returned home?
Glen: Yeah. I decided to come home and play with San Juan Jabloteh. I played for a year under (then coach) Terry (Fenwick) and a year under Ricky (Hill). In my second year under Ricky, I got an offer from China. At the time, (ex-Trinidad and Tobago internationals) Gary (Glasgow) and Arnold (Dwarika) were in China.
They were offering a lot of money there. It was around US$10,000 a month. And at the same time, I got the offer from the MLS (US Major League Soccer) and they were offering around US$38,000 a year.
So I had a big decision to make. Whether I would take the money and run and probably get lost in China. Or go to the MLS and it could probably help my career in the future.
I went to the MLS. I didn't make a lot of money but it helped me in terms of learning and gaining exposure and being seen by the national coach.
I think it helped me a lot and it was the right decision.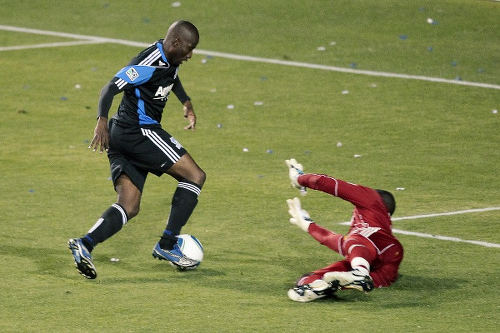 Wired868: So how did your senior international career get started?
Glen: I played my first game against St Kitts in November 2002. I think it was either Stuart Charles (Fevrier) or (Hannibal) Najjar. Actually, I don't think I played any game under Najjar. That was when I was blacklisted.
(In fact, Glen made his debut under Najjar and won two senior international caps in the Caribbean Cup qualifying round before he was among 19 players, including World Cup 2006 players Kelvin Jack and Brent Sancho and then team captain Travis Mulraine and vice-captain Gary Glasgow, who were banned from the national team on the eve of a friendly against Finland).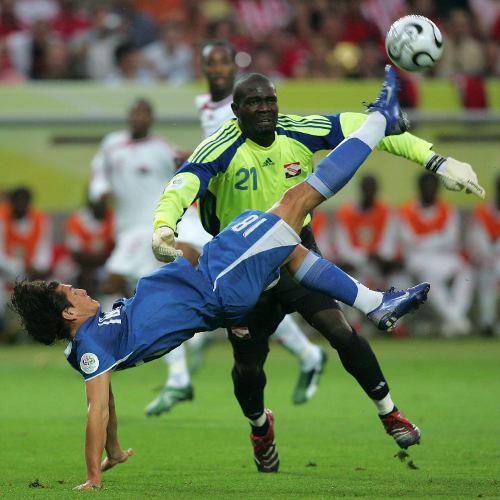 Wired868: How did you manage to be blacklisted from the national team before your international career had even properly begun?
Glen: The conditions were rough then. They were offering about US$200 a game and we were eating bread and cheese after practise. Literally! A few of the senior players spoke to us and we decided to stand up for what was right.
But then someone from within the team went back and told the coach and word got out. And, the day before the game, they brought in a whole new team with mostly players from the Army (who are forbidden from industrial action) and blacklisted everyone who was going to strike…
I wouldn't say I was a rebel back then… But the conditions were really bad and we had no one to stand up for us. The coaches weren't going to stand up for us. As a young player, I was 21, I told Kelvin (Jack) and Travis (Mulraine) and the other senior guys that if you're striking, I'm supporting you guys 110 percent.
But they just brought in 15 soldiers and some other players and played the game (against Finland) and we were blacklisted.
(Najjar called up 10 overseas players for the subsequent Caribbean qualifying round for the 2003 Gold Cup. But Trinidad and Tobago were eliminated and the coach was sacked).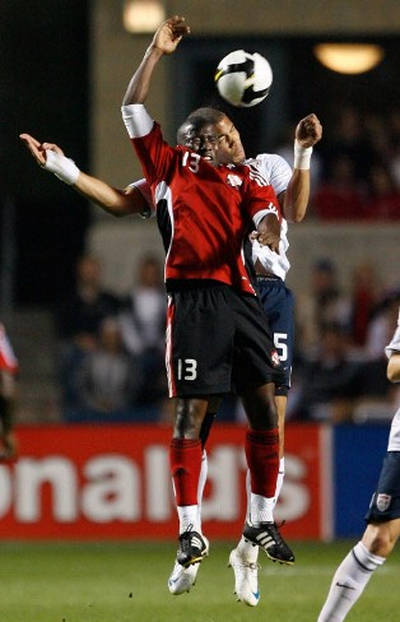 Wired868: How did that incident, so early in your international career, shape your future as a Trinidad and Tobago player?
Glen: Up to this day, people still label me as a troublemaker. But if standing up for what you believe is right and what you believe you are worth is being a troublemaker, then I will be a troublemaker for the rest of my life.
I don't think players should be playing under those kinds of conditions… We have to respect a player's worth. Since I started playing for the national team, there was no (health) insurance. So when a player gets injured, which has happened to me on numerous occasions, you get nothing from the national team.
I have lost (job) contracts, I have lost my playing position, I have lost so much from playing with the national team and getting injured. And when you stand up you are victimised for it. I think it is totally wrong and unfair to the players.
And the younger players will never understand it until they go through that.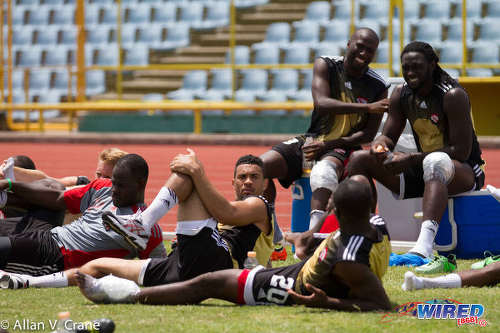 Wired868: Can you give us examples of times when you were injured and suffered those things? 
Glen: The first time that I got injured on national duty that really affected me was in 2004. We were playing against Guatemala (on August 10) and Gary Glasgow broke his foot in that same game.
I was playing for (MLS team, New York/New Jersey) MetroStars at the time. I joined the team (in March 2004) about five or six games into their season. I worked my way into the starting team after two or three games and I scored three goals from four games with the MetroStars and then left after the fourth game to play with the national team.
And I totally messed up my ankle against Guatemala and ended up with torn ligaments. I totally struggled through the season and eventually finished with six goals and I didn't get any compensation. The second time was at the (2006) World Cup.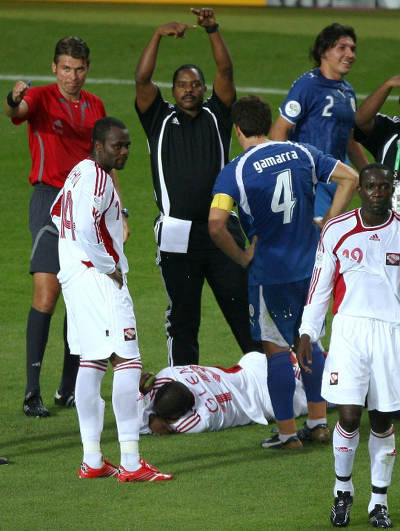 Wired868: Well, at least you would have been taken care of after the World Cup injury…
(FIFA provides insurance for players who are injured at the World Cup, which the Trinidad and Tobago Football Federation had access to).
Glen: Definitely not. I didn't get so much as a phone call (after the World Cup) and I didn't get a cent… I lost my contract at the (MLS club) LA Galaxy because I had a one-year option and they didn't pick it up since I didn't play again for the rest of that season.
I got absolutely nothing from the national team after that injury… There is a lot of stuff people don't know and don't understand. (The TTFF/TTFA) doesn't care about the players. A lot of this stuff happens on a regular basis.
You look at the situation with Dwight (Yorke who broke his leg while representing Trinidad and Tobago as a 19-year-old) and people wondered why he didn't want to play for the national team and give 100 percent.
It is a sort of risk versus reward situation. The risks are high playing with the national team but the reward is not there other than pride. And when you ask to be compensated properly, you are victimised.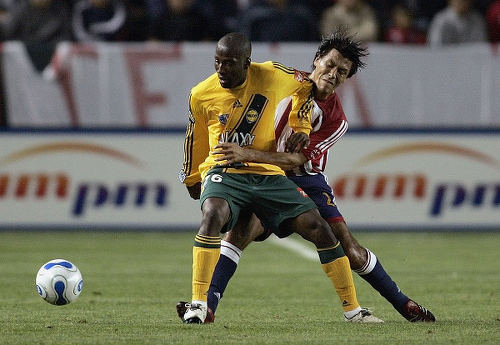 Wired868: How long did it take you before you recovered from your knee injury at the 2006 World Cup?
Glen: It took me a year before I started training and a year and a half before I was back to full fitness. And I had to spend my own money!
Galaxy paid to do my surgery and my rehab until the end of my season, so I was thankful for that. After that, I had to come home and pay for my own rehab. I spent at least TT$40,000 on rehab here in Trinidad.
The third time it happened was (on 9 September 2009) when we played the US here (in a 2010 World Cup qualifier). We lost 1-0 at the Hasely Crawford Stadium and I played the whole game, played well, went to Zen, had a good time, woke up in the morning and couldn't walk.
When I went back to San Jose (and yet another MLS club, San Jose Earthquakes), my MCL was torn…
(Glen pauses, exhales and appears to compose himself).
The national team has helped me a lot, so I don't want to be ungrateful or complain. I've gotten a lot of opportunities as a national player. But it cost me a lot too, especially in 2006 when I thought if I went back to Galaxy fit, I might still be in the MLS making a lot of money and enjoying what I do.
It is something when I think about it I get emotional sometimes. Because you give so much to the national team physically and emotionally. And then at times like now when the national team abandons you and says you are too old. It hurts.
Editor's Note: Click HERE for Part Two of our exclusive interview with Cornell Glen, in which he discusses: His relationship with ex-Trinidad and Tobago and Real Madrid coach Leo Beenhakker, the magic of the Germany 2006 World Cup and his exit from the national team under current coach Stephen Hart.