On 20 November 2015, Levi Garcia's 18th birthday, the former Shiva Boys Hindu College schoolboy will become the youngest Trinidad and Tobago player ever to sign for an top flight club in Europe when he moves to Netherland Eredivisie team, AZ Alkmaar—Dwight Yorke joined Aston Villa a month after he turned 18 in 1989.
Garcia, who was born to parents Judith and Carl Garcia, comes from a football family with three brothers who represent different teams and sisters who are avid fans of the sport.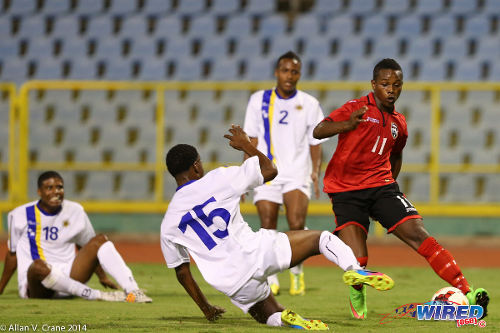 This humble lion (cub) attributes his talent and successes to Jesus Christ. A firm believer that without prayer nothing can be accomplished, he reaffirmed that "God always answers my prayers."
Wired868 had the pleasure of sitting down with the young and talented Levi Garcia after one of his practice sessions designed to maintain his durability and fitness levels before his departure to AZ.
The soft-spoken but confident youth spoke candidly about his past and present experiences on and off the football field: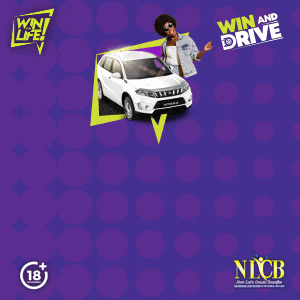 Full Name: Levi Samuel Garcia
Date of Birth: 20 November 1997
Favourite Number: #11
Present Position: Forward or left midfield
Home town: Santa Flora, born and bred.
Schools attended and position played:
I played left midfield under the coaching of teacher, Mr Mayrhoo at Santa Flora Government School, then Shiva Boys Hindu College where I also played left midfield and striker.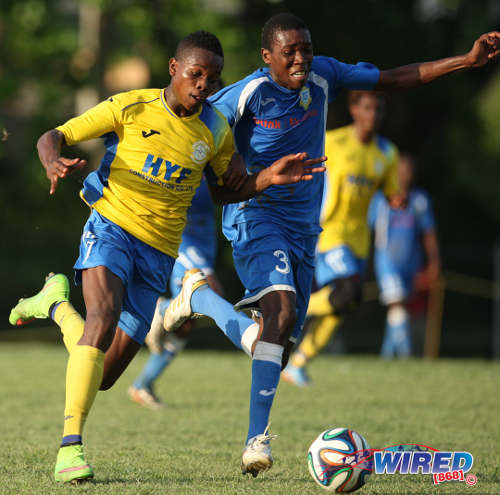 Favourite player:
I would say Ataulla Guerra (Central FC). He does some things on the field that you don't see everyday.
Favourite player:
Neymar (da Silva Santos Júnior) of FC Barcelona
What is your favourite dish?
I don't have a favourite dish but I enjoy Sunday lunch (pie, callaloo, pasta, rice, meat etc.)
How many siblings do you have and where do you fall in the line up?
(I have) three brothers, Daniel, Nathaniel and Judah, and two sisters, Carla and Adanna. I am second to last.
Which three words best describes you as a person?
Humble, unique and quiet.
If you were an animal, which would you be and why?
A lion. Just for being the leader of the jungle.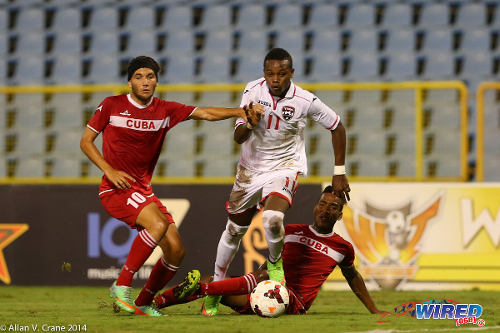 When informed that the lion position comes with great responsibility, he replied,
"I hold responsibility very well."
What do you enjoy doing in your free time? 
To be honest, I don't really have free time. I am either kicking a ball outside or listening to music thinking about football (plays and strategies). Most times it is football and sleep or music and football. I like gospel and conscious reggae music.
What pushes you to succeed?
My family mostly. Coming from where I came from, it was tough and knowing that it's rare in Trinidad for a player to make it out there. The most important thing is Jesus Christ. He always pushes me everyday, (makes me) work harder. He speaks to me most everyday, so He pushes and through Him all things are possible. And really that is where my "football" comes from.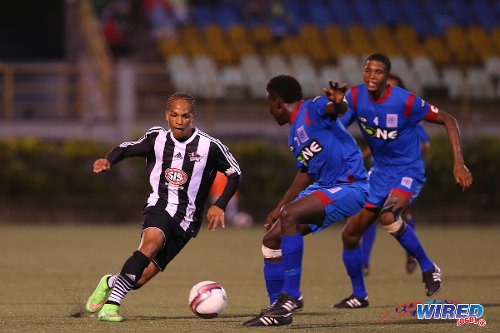 Where and when did you start playing football?
I always liked football. At home the entire family likes football, so I HAD to play football. My three brothers all play football for different teams. Judah plays for the National Under-15 Team and also for Shiva Boys, Nathaniel plays for Central FC and Daniel plays for Siparia Spurs.
What is your ambition in the game?
To be honest, I really want to reach until there is nowhere else to go. I want to go as far as Barcelona or Real Madrid. I want to keep pushing until they tell me I have to stop playing. And then probably take Sepp's position (as FIFA President) or whoever is holding it at that time. (He laughed)
What makes you stand out as a player?
My speed, quick thinking and movement of the ball. (AZ) was impressed with my powerful shot from the left leg, so I guess that makes me stand out too. Don't worry you get the impressive shot from the right foot too, a little softer but still impressive. (He laughed again)
Who was your most important coach/coaches and why?
Hmmmm, I would have to say Dennis Cox.  I started (with him) at the youth level and he really groomed me to make it this far.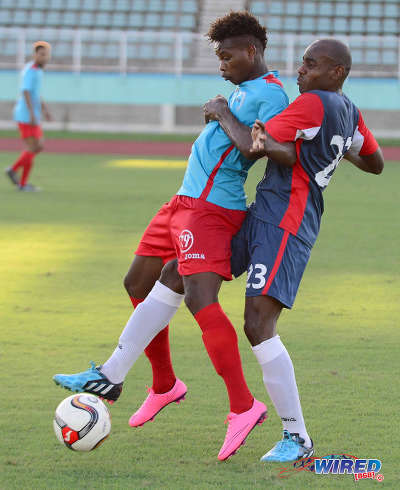 How do you prepare for a football match?
I watch positive videos all the time. I watch videos of my favourite player and I sit and think about the game and the things I want to do in the game. Listen to positive music always, no negative music, so when I listen to positive music, I play a positive game.
What is your biggest challenge on/off the field?
My biggest challenge on the field is not scoring. So every game I go in praying that I score one goal.  I don't ask for much, so when I score that one goal (it's a) sigh of relief  (and) that I can do anything else.
My biggest challenge off the field is "not impressing" my fans, family and support.  I make sure I impress them all the time.  If I don't then it means that I didn't play well or I think I'm letting them down. I always play with the effort to impress (my family).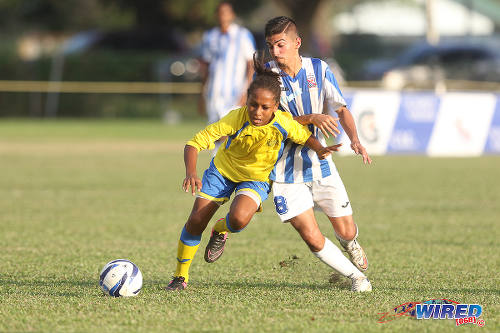 What was your best and worst moment in football so far?
Signing this contract with AZ, because since I was with the Santa Flora government (school) I was just praying everyday to make it out there (and) to play with Neymar, Messi and some of those guys. But landing this contract is the BEST moment thus far.
The worst I would say was not performing well in the Under-20 CONCACAF Championship in January 2015. It was not my best tournament. I had a little sickness right before the tournament and my motivation level was not right up there. Everything was not working in my favour going into the tournament but I still kept a strong mind.
How do you deal with disappointment?
Prayer… Without prayer you can't accomplish anything. So if I am disappointed in something, I just pray and the next day, the next 20 minutes, I just smile and everything works out because God always answers my prayers. 
Do you still have a relationship with Central FC after the contract signing impasse?
My relationship with Central FC is completely over because we came to a situation where we had to buy the contract out. But everything has worked out properly and now I can go as a free player.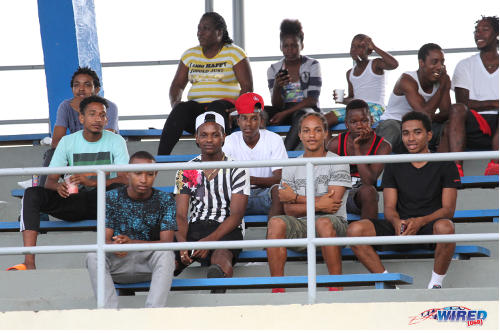 Your brother plays for Central FC, how is that working out considering your past relations with them?
It doesn't affect him much, but sometimes they may have taken some of the pressure out on him because I have seen it for myself and he talked about it. But it has changed and it is kinda working for him now.
What is your relationship with Mr Dion Sosa?
I would say that he is more of a friend.  He calls and sees what I'm doing. He lets me know what the agent wants; what I need to do. I would say a close friend. He's a very good guy also.
How did/does it feel to be the youngest player signed?
It feels great. It feels like winning a world cup to me because it shows other youngsters that it's not a matter about age but it's about hard work, praying and (your) mind. Being the youngest is just a great feeling–almost unexplainable.

How does it feel to be the first Trinidad and Tobago player to head to the Eredivisie (since 2007/08 Darryl Roberts – Sparta Rotterdam)?
I don't know about that but everyday I just wake up smiling.  It is a moment of extreme excitement thinking that I have to go back (to the Netherlands) and play.
What was it like playing overseas?
The welcome was amazing.  I expected that when guys see that you are good, they start pushing you away, but instead they welcomed me to the team. It made me feel at home and there I could have shown my true form.
Everything went well for the first trip.  The return was even better because the guys started pushing me (to be better).  They said they saw something in me, you could have seen that they already wanted me on the team.  So it was even better.
What is your target for 2015?
(He smiled broadly) My 18th birthday will be the birthday of fantastic things. I am going to start my career with AZ and from there I'm looking to shoot for the stars. I'm leaving just after my birthday to play pro football and learn the Dutch language. (He laughed)
It is a three-year contract and I foresee going to England after that. Maybe to a bigger club.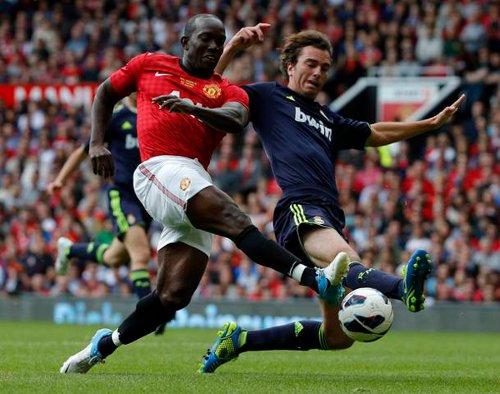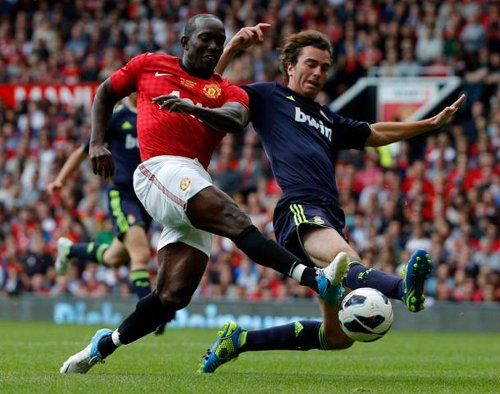 Who would you consider to be your greatest fan (that you know)?
I would say my mother, Judith.  Everything she's been there for… Sometimes she'd spend her last money on football boots for me because I needed it, so I would say she's my greatest fan.
If you weren't playing football what would you be doing?
I don't think anything. Football is the only thing that has been on my mind since birth. I can't think of anything else to do.
What are your thoughts on what is going on in FIFA?
I don't pay much attention to it. I always think positive. Sometimes it just bypasses me so I don't really see it as a problem.
Do you have any words of inspiration/support for upcoming athletes in this field?
First things first: just keeping praying. Believe in Jesus Christ because through Him all things are possible. With me, I can say I'm young like any other boy and I prayed and worked hard, and look at where I am today.
So if you guys just continue working hard you can also reach here. Always stay humble, don't get swell-headed as soon as things come your way. Just continue being the same person you will always are and have respect for your parents and friends.
Editor's Note: Wired868 wishes Levi Garcia the best of luck as he begins his professional career at Eredivisie club, AZ.