DIRECTV W Connection overturned a halftime deficit last night to clinch their seventh First Citizens Cup with an exciting 2-1 win over defending champions and Couva rivals Bankers Central FC at the Ato Boldon Stadium in Couva.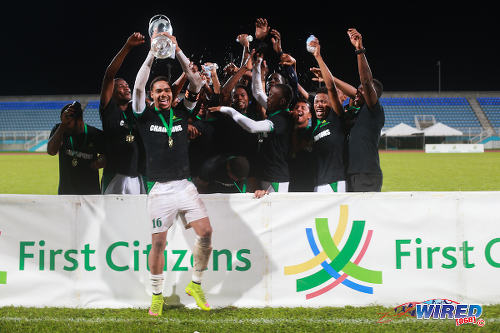 Connection attackers Jomal Williams and Shahdon Winchester dazzled the Central defence and scored within seven minutes of each other in a sterling second half display by the "Savonetta Boys."
The Central backline had great difficulty containing Connection's attacking trio of Williams, Winchester and Neil Benjamin Jr, and it often took last ditch interceptions or misplaced shots to keep coach Stuart Charles-Fevrier's men at bay.
Yet, it was the "Couva Sharks" who struck first.
Connection fell behind to a rasping drive by Central playmaker Sean De Silva in the 40th minute, following a neat back-heeled flick by in-form striker Willis Plaza, and Charles-Fevrier was not too amused.

"In the first half, I found we were a bit too timid and we played too much in front of the (Central) defence and we hardly threatened the back of the defence," Charles-Fevrier told Wired868. "The instructions were to make runs behind the defence as much as possible to stretch them. We got more runs behind the defence (in the second half) and it paid off."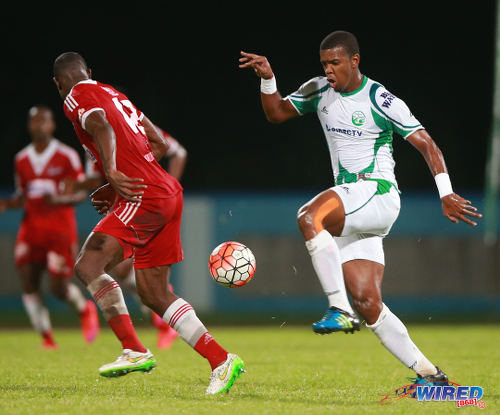 The St Lucian coach must have given his Connection players the "hairdryer" treatment at the interval, as they immediately sprang into action at the start of the second half and threatened Central's pursuit of the $110,000 first prize stakes.
Connection's midfield hard man Gerard Williams, who shifted to central defence at the start of the second half, played an incisive defence-splitting pass to Benjamin Jr, just five minutes after the resumption, but the speedy winger shot straight at onrushing Central goalkeeper Jan-Michael Williams.
It would be a sign of things to come though.
Central FC are not reigning TT Pro League champions and two-time FCB Cup winners for nothing, though, and the Sharks were also looking for blood.
Midfielder Darren "Chucky" Mitchell and first half scorer, De Silva, were both spectacularly denied by Connection custodian Julani Archibald when they looked destined to score inside the first quarter-of-an-hour after the interval.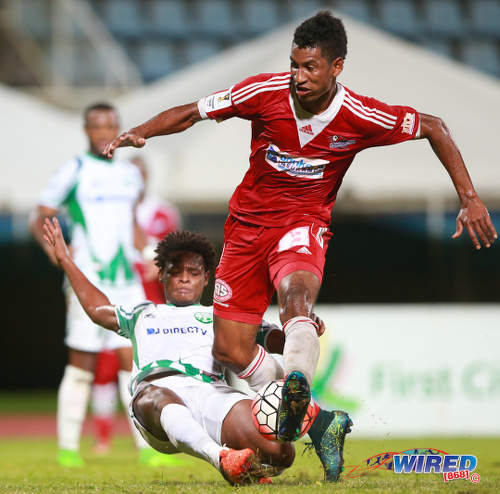 Archibald produced a sprawling dive to his right to keep out another sweet strike by De Silva, while he made a sharp near post save to deny Mitchell's bullet from point blank range.
"The objective was to get one early in the second half to get them off our backs," Central coach Ross Russell told Wired868.
Unfortunately for the former Defence Force coach, there was no easing up from the Savonetta Boys last night.
Less than 60 seconds after Benjamin Jr squandered another golden opportunity, the Winchester-Williams combo finally paid dividends for Connection in the 69th minute.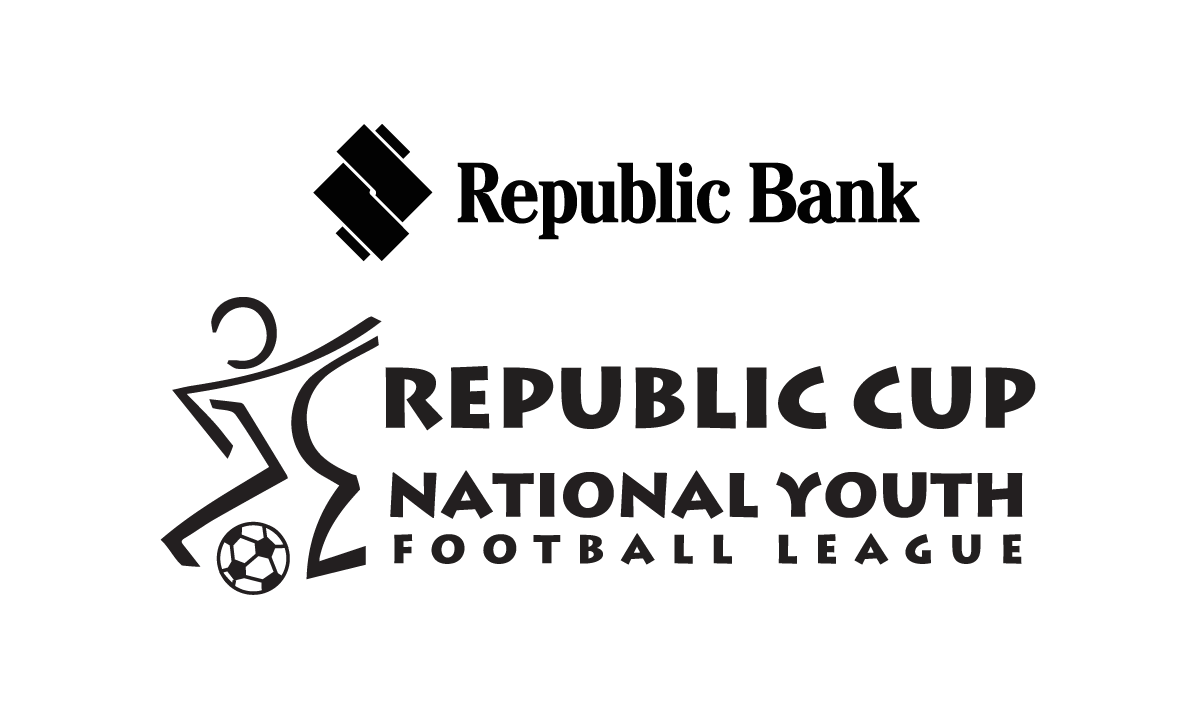 Williams knocked the ball away from Central wing-back Kaydion Gabriel near half line before sprinting down the flank and delivering a perfectly weighted lobbed pass for the nippy Winchester who squeezed a shot under Central captain and "Soca Warriors" goalkeeper Williams (JM).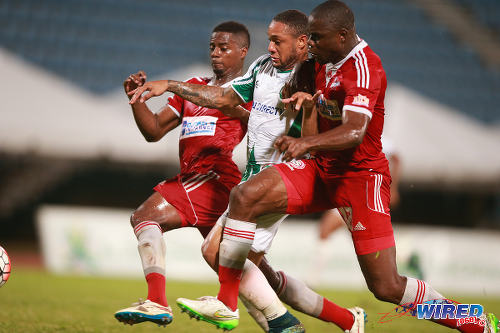 Winchester's goal sent Connection fans into a frenzy as they sensed that the 2013 and 2014 FCB champs were wilting.
"I think in the second half Connection came out and threw everything at us," said Russell.
The game was hanging on a thread. Jamal Jack and his defence looked susceptible to Connection's pace in attack. But, at the other end for Central, Plaza looked to be waiting for just a sniff of an opportunity.
Charles-Fevrier felt the tension on the side lines too as he berated his players for failing to put pressure on the ball during a Central attack. Just a few heartbeats after the coach's short outburst, Connection stormed ahead.
The Winchester-Williams combo delivered its knockout punch to Central in the 76th minute as Shahdon cleverly slipped in Williams (Jomal) who brushed aside Gabriel and centre-back Marcelle Francois before bending a low right-footed shot around the despairing dive of his namesake, Jan-Michael.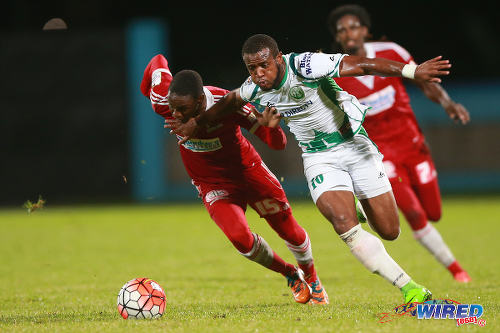 Maybe Charles-Fevrier should venture to the edge of his technical area more often.
"We had a little loophole in the second half and I think that caused the two goals," a disappointed Russell admitted.
Connection nearly exploited the Central loophole again in the 79th minute as a hungry Winchester rocked the crossbar for the second time on the night with a thumping right-footed shot, which left the opposing backline as mere spectators.
But what would a final be without some late drama?
Connection skipper Alvin Jones was fortunate to remain on the pitch after a clattering challenge on substitute Jem Gordon in the 83rd minute, which incensed another Central sub Marcus Joseph.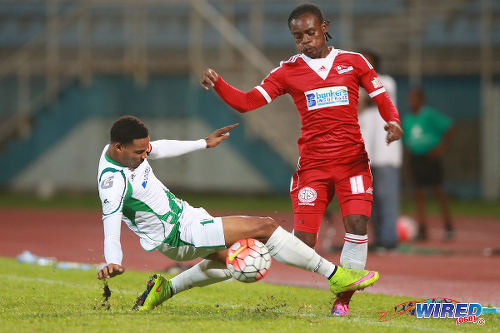 The former Point Fortin Civic Centre attacker tried to take out his anger on the ball as he sent a couple of stinging drives towards Archibald's goal. Luckily for the Connection keeper, timely deflections meant that he did not have to deal with Joseph's goal-bound thunderbolts.
De Silva raised the prospect of a penalty shootout drama, as he bent a right-footed shot just wide from atop the box in the fourth and final minute of stoppage time. But it was not to be.
Connection, FCB champs, eight times over.
"I'm really pleased to win this game tonight, especially against the (TT Pro League) champions," Charles-Fevrier told Wired868. "Last season Central was the most dominant team in the league so to dethrone them while coming from behind and having the better of the game is really great for us.
"We want to win all the competitions we take part in, it doesn't always happen but that's our ambition."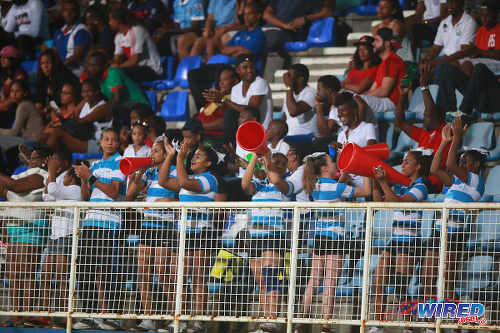 (Teams)
W Connection (4-2-3-1): 18.Julani Archibald (GK); 17.Aikim Andrews (21.Shannon Gomez 58), 25.Christian Viveros (8.Briel Thomas 46), 5.Triston Hodge, 2.Kurt Frederick; 3.Gerard Williams, 16.Alvin Jones (captain); 11.Neil Benjamin Jr, 14.Andre Toussaint (19.Dwight Quintero 80), 10.Jomal Williams; 9.Shahdon Winchester.
Unused Substitutes: 1.Terrence Lewis (GK), 4.Maurice Ford, 34.Jabari Mitchell, 48.Stiven Lopez Chocha.
Coach: Stuart Charles-Fevrier
Central FC (4-2-3-1): 21.Jan-Michael Williams (GK) (captain); 15.Kaydion Gabriel, 17.Marcelle Francois, 12.Jamal Jack, 24.Kevon Villaroel; 22.Leston Paul, 10.Marvin Oliver (99.Marcus Joseph 73); 7.Jason Marcano (14.Nicholas Dillon 70), 8.Sean De Silva, 11.Darren Mitchell (26.Jem Gordon 81); 33.Willis Plaza.
Unused Substitutes: 30.Akel Clarke (GK), 6.Kerry Baptiste, 23.Jean-Luc Rochford, 25.Elijah Manners.
Coach: Ross Russell
Referee: Rodphin Harris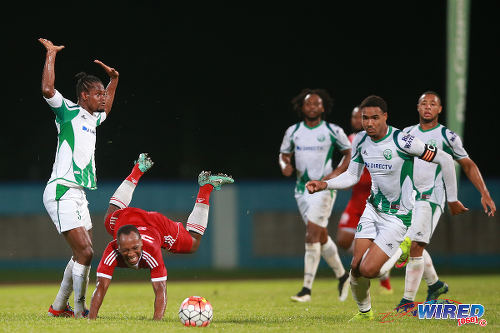 FCB MVP: Jomal Williams (W Connection)
Top Scorer: Willis Plaza (Central FC)
Best Coach: Stuart Charles Fevrier (W Connection)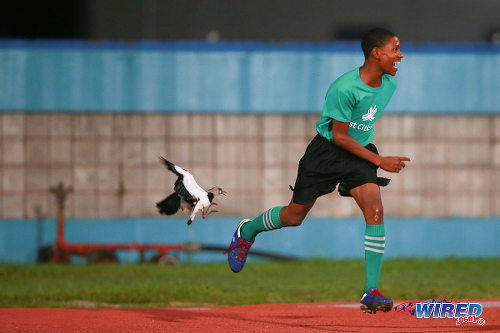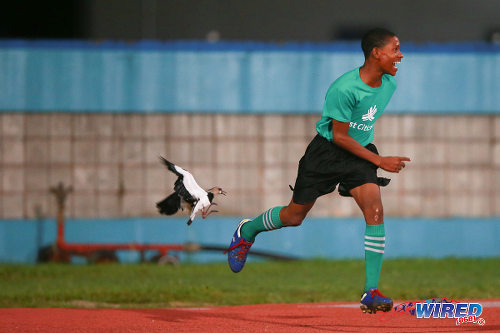 First Citizens Cup Final
(Friday October 30)
W Connection 2 (Shahdon Winchester 69, Jomal Wiliams 76), Central FC 1 (Sean De Silva 40) at Ato Boldon Stadium;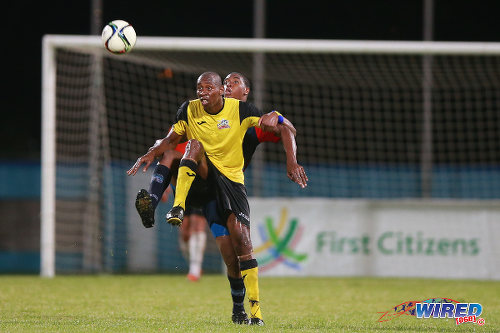 Third Place Play Off
Morvant Caledonia United 2 (Eugene Kirwan 20, Kennedy Isles 66), Club Sando 4 (Kevon Woodley 16, Akeem Humphrey 26, 34, Anthony Parris 45+1) at Ato Boldon Stadium.