Following the recent appointment of former Independent Senator Helen Drayton to chair a state enterprise Board, a strange concept emerged that persons not having blind affiliation to a political party become "tainted" if they serve the country at the behest of a Government.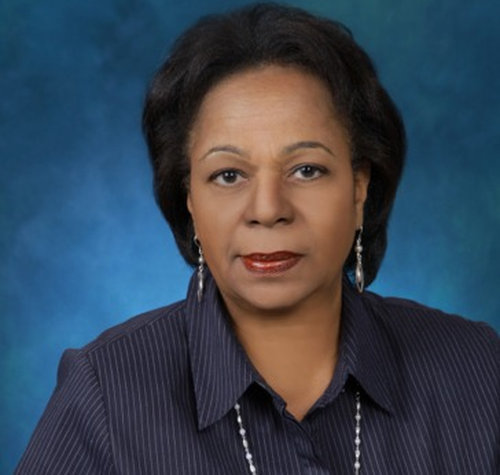 Although responsible opinion has dealt well with that strange concept, I was reminded of an appointment made by the recently defeated Kamla-led Government.
Her Government invited Professor Julian Kenny to be Chairman of the Board of the Environmental Management Authority. He accepted and served for a little over a year until he resigned. Prior to that board appointment Professor Kenny had served with distinction as an Independent Senator.
Kenny resigned because of a difference of opinion with the then Kamla-led Government over the treatment of quarrying and how it should be regulated.  As far as I recall, the Minister of Housing and the Environment at the time of Kenny's resignation was Dr Roodal Moonilal.
Given the above circumstances and Kamla's criticism of the Drayton appointment, if this column was a text or tweet one would add: lol (laugh out loud).
Two Fridays ago, the President of the Republic made some remarks about his recent choice of Independent Senators and what was expected of them. I suppose one would consider sneering criticisms of Independent Senators serving in other capacities, following completion of their service in the Senate, as belonging in pit, as referenced by the President.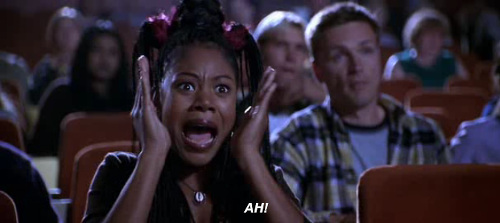 Unfortunately, however, it is not wise to consider reference to what used to be pit—the lowest priced area—in a cinema as an unqualified symbol of boorish behaviour.
I did have some experience of pit. While I was at school, one of my acquaintances insisted that we sat there if we intended to go to the cinema in his company.
Both inside pit and outside of it from the posh parts of the cinema, one soon learned that persons who were seated in pit made viewing a movie an interactive experience, long before the concept of "interactive" became fashionable.
This participation of the audience in pit took the form of witty, and sometimes ribald comments, on the action or lack of action taking place on the screen.
For example, at a time before male audiences had the benefit of nip slips, let alone full frontals, a patron of a 12:30 at Strand threw the entire cinema into laughter in the following way.
A female screen star was lying in a bathtub with only shoulders and arms visible but clearly intending to portray being fully naked in the bathtub.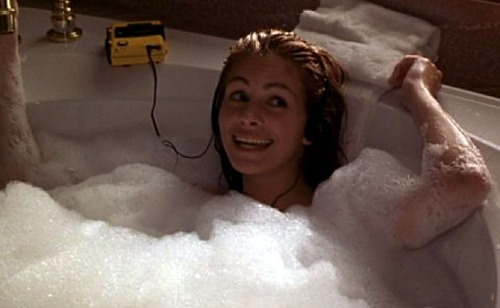 One patron of pit stood.  Another patron climbed on his shoulders, put his hand above his eyes and proclaimed: "yes boy yuh right, ah cud see everything from up here."
As a further graphic caution against adopting pit as a derogatory expression, I should add that the brilliant pioneers of steelband and their followers would at one time been considered as persons to be confined to pit when attending the cinema.
We passed that offensive stage a long time now.
Sadly for the new Independent Senators, if one of their number missteps, he or she may find pit or some adaption of the word may stick to him or her as a nickname, not unlike the current use of "Powers" to refer to a certain very high personage with whom they are now acquainted.
Our movie going experience has come a long way. One very pleasing advance, as I have commented before, is the Trinidad and Tobago Film Festival. For me, the principal benefit is the ability to see life and behaviour in Trinidad and Tobago and the region skilfully and stimulatingly interpreted by our own people.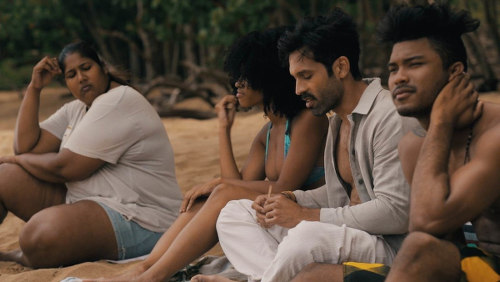 I will not single out any one of the following films, which I saw, for a higher rating than the other because each had considerable strengths: Dreams In Transit, Trafficked, Connected, Sycant: The Journey, Bottom in de Road.
However in the context of this column and the inappropriate use of generalisations to describe complex Caribbean people, Dreams In Transit is a good lesson.
This film sought to explore what is a true Trini identity, particularly for residents in the Caribbean diaspora, of differing backgrounds. It tellingly made the point that it is difficult to have an exhaustive checklist of Trini traits.
For example, it might be possible not to rush for doubles, or to carry them in luggage for a relative abroad, and still be a true Trini.
The meaning of "home" to a Trini living abroad is sensitively explored in Dreams in Transit and the central message of the film is that identity is a process and that a checklist does not determine Trini identity.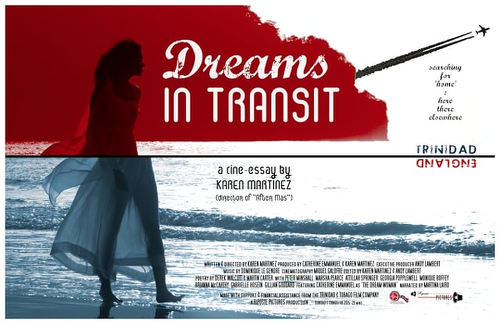 I suggest that there is also no checklist to determine who is a PNM and who is a UNC.
Meanwhile does anyone see the gallows humour in the defeated UNC sending a copy of its election petition to a funeral?