A major blunder by Real Maracas goalkeeper Junior Granger and a 73rd minute goal by Club Sando's Trevon Mitchell earned the South Zone club a vital come from behind victory in the CNG National Super League (NSL) Premiership Division yesterday evening at the Maracas Recreation Ground.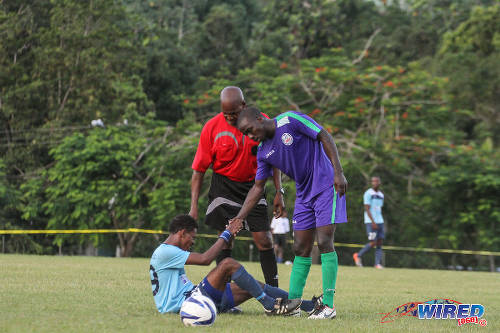 After the final whistle, disappointed Real Maracas technical director Marlon Charles blamed the defeat on his players' poor attitude, technical ability and lack of killer instinct.
"They just did not have the mentality to play good consistently and win the game," Charles told Wired868.
The game was only nine minutes old when speedy Maracas right winger Gabriel Ragout raced down the flank and delivered a pinpoint cross for Dillon Bartholomew to slot home.
And, in front of their home crowd, the "Maracas Men" should have gotten another, six minutes later, when Ragout again left his marker, Curvin Weston, for dead and crossed to Marc Leslie at the near post.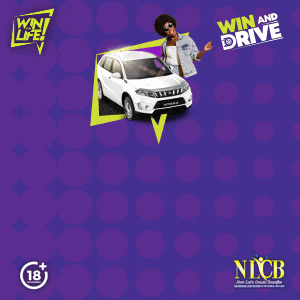 But Leslie could not control his attempt and it went wide of the goalpost.
Club Sando struggled to put their game together early on but caught a break when Real Maracas custodian Granger went well outside of his area to try to intercept an Aaron Julien cross in the 25th minute.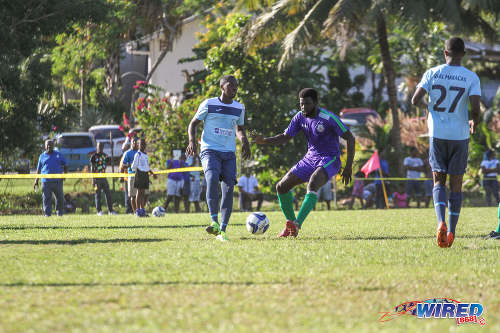 The entire Maracas defence was already there but Granger went anyway. And, when he missed, the ball at the feet of Sando's Nigel John who fired in the equaliser.
Encouraged, Club Sando pressed their counterparts and they scored a second in the 34th minute after another Granger blunder. Once more, Granger misjudged the flight of the ball from a right side cross and, this time, Club Sando's Dareem Ramkhalawan responded to slot the ball into the open net.
However, the referee whistled for a foul on Granger, much to the relief of the home team.
Maracas almost reclaimed the lead, six minutes later, as Ricardo Bennett turned cleverly past two Club Sando defenders but his fierce low drive was parried by goalkeeper Kevin John. John gobbled up the rebound too before Shaquille Smith could capitalise.
And both teams ended the half with one goal apiece.
After the interval, Maracas, who managed just three wins from 12 matches up until yesterday, went in search of full points.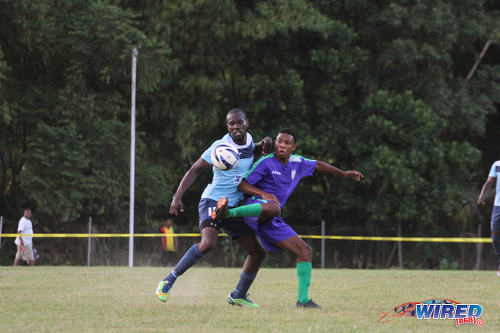 Midfielder Aaron Peters skilfully weaved his way through a crowded Club Sando defence but saw his shot cannon off the upright before it fell into John's safe hands.
And in the 70th minutes, Maracas substitute Andell Allsop got a sight at goal but could not get his shot past John.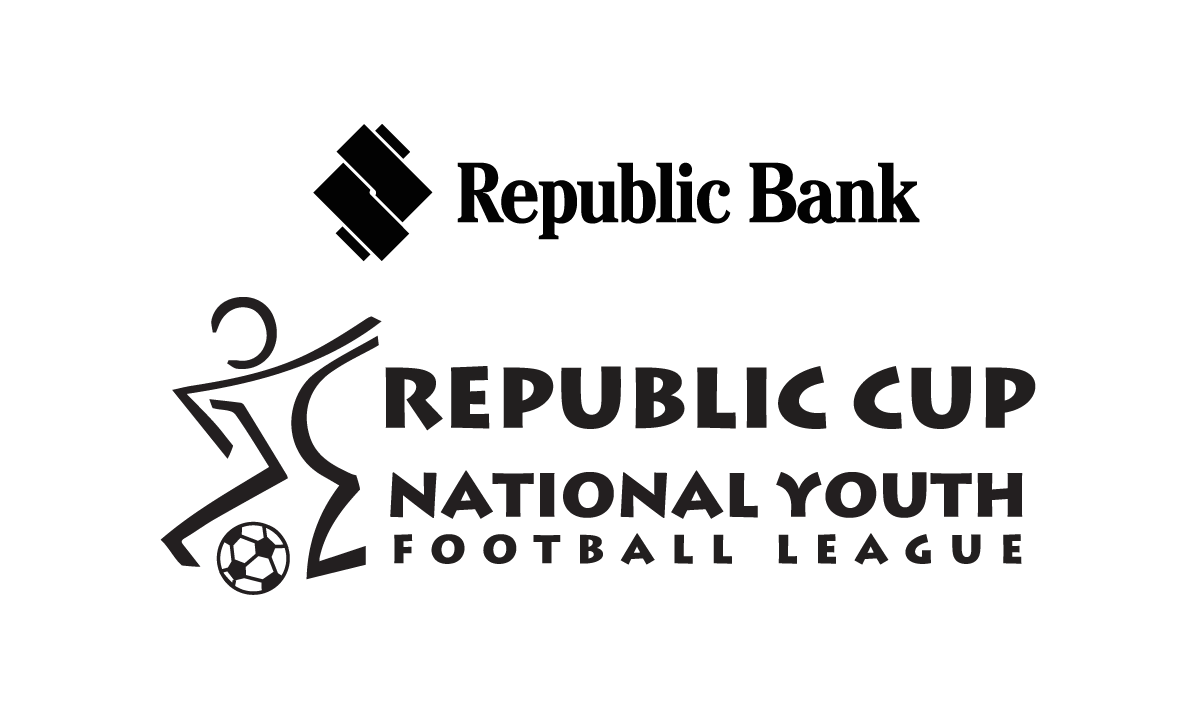 Instead, the visitors went on to get the winner in the 73rd minute as Granger failed to hold on to a deflected pass from Silus Cooper and Mitchell pounced to slot the ball into the open goal for Sando.
Maracas reacted with an all-out attack strategy for the closing minutes and forced a succession of corners. But they could not manage an equaliser.
Sando coach Desmond Bailey said he expected nothing less than victory after an unbeaten run of seven successive matches.
"We have been building our confidence over the past few matches," said Bailey. "We started poorly but we are now building our game and I expect a lot from the team over their next few matches in the league."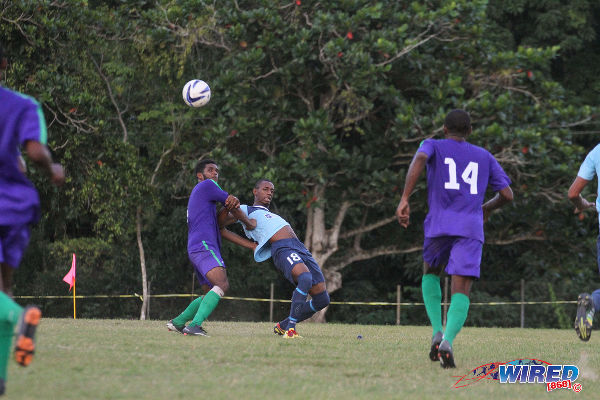 (Teams)
Club Sando: 1.Kevin John (GK); 2.Kevon Forrester, 3.Curvin Weston (30.Dellandre John 72), 4.Dareem Ramkhalawan, 6.Silus Cooper, 7.Neil Maharaj (8.Tereek Joseph 45), 10.Nigel John, 12.Aaron Julien (27.Kellon La Fortune 67), 13.Glendon Phillip, 14.Andre Phillip, 15.Trevon Mitchell.
Unused substitutes: 5.Kareem Gill, 23.Akel Baptiste.
Coach: Desmond Bailey
Real Maracas: 22.Junior Granger (GK); 4.Marvin Manswell, 7.Shaquille Smith (12.Curt Danclair 71), 9.Dillon Bartholomew, 11.Ricardo Bennett (18.Andell Allsop 66), 15.Kadeem Graham, 16.Kerwyn Bartholomew, 20.Aaron Peters, 23.Marc Leslie, 27.Ronald Alexander, 29.Gabriel Ragout (26.Sylvester Padilla 83).
Unused substitutes: 1.Kelon Rampersad (GK), 3.Anthony Frank, 5.Manuel Rezende.
Technical Director: Marlon Charles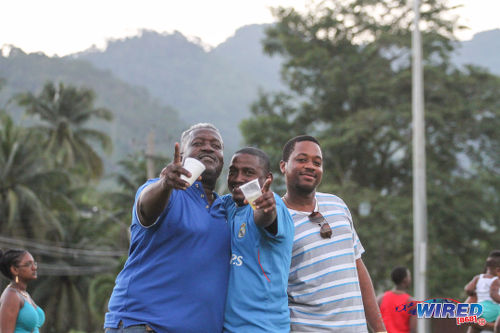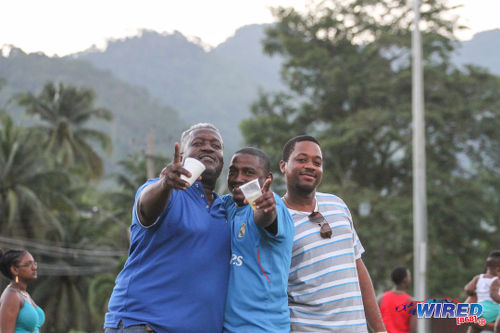 CNG National Super League Premiership Division
(Sunday September 27)
Real Maracas FC 1 (Dillon Bartholomew 9), Club Sando Moruga 2 (Nigel John 25, Trevon Mitchell 73) at Maracas Recreation Ground;
Siparia Spurs 4 (Donrick Mascall 16, 31, Jesse Edwards 80, Andy London 89), Bethel Utd 2 (Denzil James 21, Daniel Craig 59) at Petrotrin Ground, Fyzabad;
Defence Force FC 1 (Michael Edwards 53), WASA FC 0 at Mannie Ramjohn Stadium training field;
Guaya United 5 (Carlon Hughes 13, 54, Ryan Stewart 44, 49, Kevin Jagdeosingh 45), Matura ReUnited 3 (Shervin Charles 66, Kelsa Matthews 69, Dorian Robinson 90) at Guaya Recreation Ground;
Police FC 4 (Colin Williams 4, 11, Trent Noel 79, Jason Boodram 80), 1976 FC Phoenix 6 (Onasi Forde 18, 50, 53, 67, 74, Nigel Thomas 31) at St James Barracks;
Petrotrin Palo Seco 2 (Sylvester Teesdale 49, Virgil Williams 72), Marabella Family Crisis Centre 3 (Juma Clarence 8, Levi Garcia 82, 86) Palo Seco Velodrome;
Stokely Vale FC 1 (Akeilon Murphy 90), NLCB La Horquetta SA 2 (Nathan Julien 5, Antonio Auguste 90) at Plymouth Recreation Ground;
Upcoming Premiership Division fixtures
(Thursday October 1)
Matura ReUnited v Stokely Vale FC, 4 pm, Matura Recreation Ground;
1976 FC Phoenix v Defence Force, 5 pm, Canaan Recreation Ground;
Bethel United v NLCB La Horquetta SA, 5 pm, Montgomery Recreation Ground;
Real Maracas FC v Police FC, 5 pm, Maracas Recreation Ground.