"Football is my first love and college was more of a fall back plan,'' said Central FC captain Sean De Silva.
The Pro League football star has a Business Administration degree with a minor in Economics. But it's clear his passion is football.
De Silva, who has a striking resemblance to French footballer Yoann Gourcuff with his tussled hair and charming exterior, described himself as easy-going and laid-back.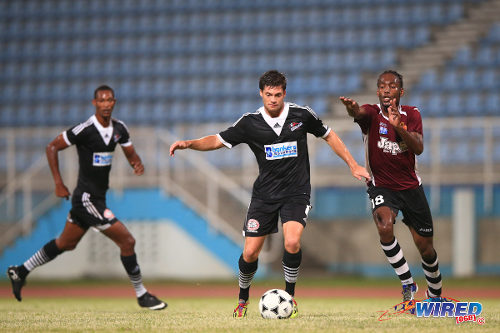 He has vision and elegance on the ball too and, make no mistake, this local favourite has a lot of potential.
De Silva sat down with Wired868 to give a rundown on his Central FC career, the team's recent CFU Championship win and his return to Trinidad.

How old are you and what is your date of birth?
I'm 25. I was born on January 17th, 1990.
Which part of Trinidad are you from?
I am from Cascade. I grew up there my whole life but I currently reside in Maraval.
What schools did you go to?
I went to St Mary's College (CIC).  Then I went to the College of Charleston in South Carolina, USA where I studied Business Administration with a minor in Economics.
What is something most people don't know about you?
(He pondered the question for a while). I actually played squash and represented Trinidad up until I was 14 and then had to give it up for football. I played squash with the Queen's Park Cricket Club.
What pushes you to succeed?
Just wanting to be better, to get further, and to show up game in/game out for my teammates. Representing myself and my family, I always want to make them proud. They motivate me.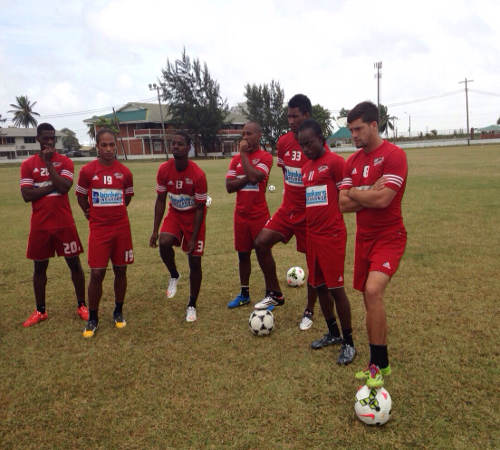 What would you be doing if you were not playing football?
I'd probably have a normal job and probably be working in my dad's company. Doing something in a similar field. He runs a Stationery and Office Supplies Company. The company is CDS and his name is Chris de Silva.
How did you start playing football?
I just started playing in the streets in Cascade when I was seven. The first club I joined was La Foucade Soccer Clinic when I was nine.
What was your earliest football memory?
It was the first time I captained any team. I captained (the La Foucade Clinic) in a minor league tournament. We ended up winning the tournament and I got MVP. No idea how. (He grinned). That was my biggest memory when I was younger.  I was 14 years old.
What position do you play?
I play central midfield but I can play anywhere across the midfield.
What makes you stand out as a player?
I think my ability to pass and shoot. I think my (ball) control is my best asset.
What is your best moment in football so far?
I would say I have two to be quite honest. The first would be the first time I ever represented Trinidad and Tobago. I was 19. I actually came on for Russell Latapy who I looked up to as one of the greatest to ever play for Trinidad and Tobago.
It was just phenomenal for me to make my debut, coming on for such a fantastic player. The second most memorable moment was when I scored the free kick against Canada in the Under-20 Concacaf qualifiers which helped take us to the Under-20 World Cup in Egypt.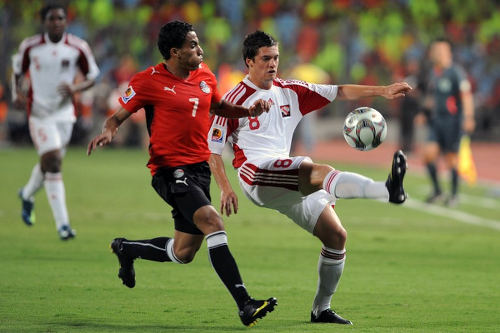 As the captain of Central FC do you ever feel pressured or has the pressure ever gotten to you?
There's always some pressure being the captain of every team, but I get a lot of support from all the players on the team, especially a lot of the older players and previous captains such as Marvin Oliver, Jason Marcano, and Jamal Jack, which makes it a lot easier.
How are your teammates?
They are all jokesters, but some of them are serious actually. They are really easy to get along with. I have no problems with anyone on the team. They are a fantastic group of players.
What do you expect of your teammates from each game and do you hold the same expectations for yourself?
I always expect them to give their all whether it's in training or a game and always hold myself to that same standard.
Why did you return to Trinidad to play for Central FC instead of staying in the US?
My contract had just finished at Minnesota United and Stephen Hart had been recently appointed the coach of the Trinidad National Team. I thought he probably wouldn't get an opportunity to see me if I'm playing in the USL or the NSL.
I thought this was a good opportunity to come back home where he'd be going to all the local games, looking at all the local talents and I'd showcase myself and hopefully get an opportunity to represent Trinidad and Tobago.
Did you miss anything while you were studying abroad?
I missed everything; my family, my friends the social life and even the food. I missed the beach and going down the islands.
How did you balance football and school?
That was really difficult to be honest, it was the biggest challenge that I faced but we had a lot of support from tutors and faculty at the College. They were pretty understanding when we had games and we had to travel. They let me do make-up tests and assignments. It was difficult though.
What do you think you add to Central FC?
I think I add a bit of calmness, a little bit of experience, hard-work, especially on the training field. I always give my all. I definitely think I raise the level in training and in the game, passing-wise and intensity-wise.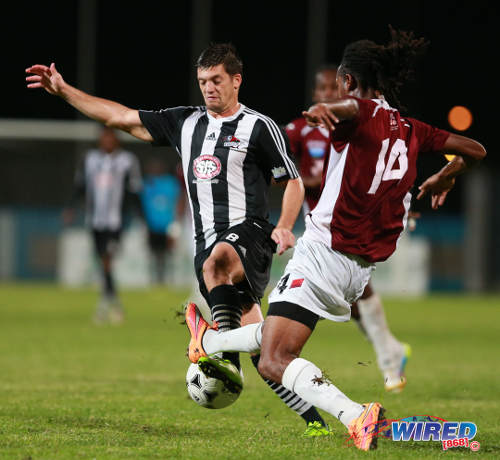 What ritual do you have before the game?
I usually just stick to myself. I'm not really outgoing before a game. I am usually quiet and I talk to a few of the guys here and there, but I  just try to stay calm and focus on the different things I have to do in the game. I play different things in my head, different passes. Of course the night before I think about whom I'm playing against and my position. What they're weak at and what I can do to be better than them.
Do you give any big speeches to the team?
(He shook his head in the negative). We usually come in and everyone has their little piece to say, if they have anything to say at all.
Who were your most important coaches and why?
Just about every coach I've had has been influential in my career. Dion La Foucade definitely, from a developmental point of view. He was my coach up until I was 15-16 years old. Ken Elie was my first national team coach on the under-15 team that I played for. He gave me my big opportunity to represent Trinidad and Tobago. When Anton Corneal took over, he was definitely instrumental in my mentality to training, to begin and always do my best.
From there on, I moved on to the college where Ralph Lundy and Troy Lesesne, were huge in developing my game, in an all-round point of view. They gave me a lot of opportunities, they made me the captain of the team (Cougars) and showed me about that responsibility. Each and every coach, especially Zoran Vranes (who was my National Under-20 coach), believed in me and (helped) put me on the map. I can't thank each one of them enough.
Growing up did you have a particular footballer you looked up to and why?
Growing up I had two actually, I looked up to Ronaldo from Brazil and Zinedine Zidane. Just because Ronaldo was absolutely exciting and I wanted to be a forward growing up but obviously I didn't have the size. And Zidane just had… I was like wow, what a player. He had such vision and was unparalleled. I was growing up watching Ronaldo and Zidane just tore apart my Brazil team that I love so much.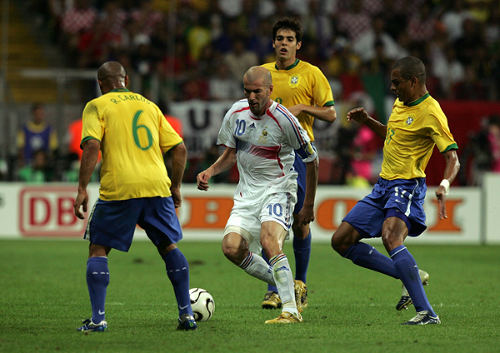 Has your favourite player changed over the years?
Nowadays there are tons of footballers that I admire. You can't help but admire (Lionel) Messi who definitely is not from this world. The things he can do. It's just phenomenal. It's just tons of players I look up to (like) Frank Lampard and Gerard Pique, who I tried to mold my game around.
What's your favourite team and why?
Real Madrid. I always loved them as a kid when I was a huge Ronaldo fan. And when he went there, it sealed the deal for me.
What is your ambition in the game?
It was always to go as far as I could go, to make the biggest impact that I could while I can. Hopefully I could be involved more in the game when I can't play anymore. Whether it is coaching or administrative or something but football has always been my first love.
How do you stay fit?
Our training sessions are pretty tough, especially the first session. But I do a lot of running on and I go to the gym everyday on my own.  Those are the little things I do to keep up.
What do you like to show to your fans in the game?
Just work hard all the time. No player can have a perfect game every day but they can never say I wasn't working hard and I didn't give my all. I always try to leave it all out on the pitch.
Do you have any advice for young boys or girls who would like to be professional footballers?
Yeah, train how you want to play. You can't just step on the field and it all just happens. You have to train hard and work hard, on and off the field. Hard work is the road to success.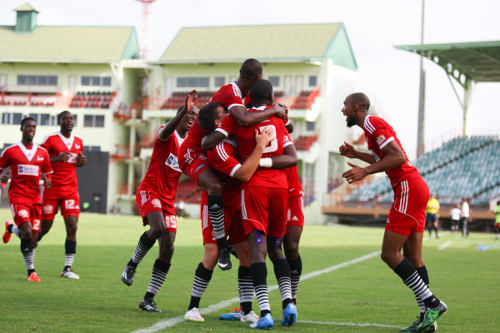 How did you feel when Central won the CFU Club Championships and qualified for the Scotiabank Concacaf Champions League?
I was ecstatic when we won and I am really excited to play on this higher level and stage.
What can we hope to see with the first game against LA Galaxy in the Champions League on August 6th?
You can definitely hope to see a lot of heart and fight to get a good result in that game.