The "Soca Warriors" must punish Guatemala once again if they are get to CONCACAF's final Russia 2018 World Cup qualifying round.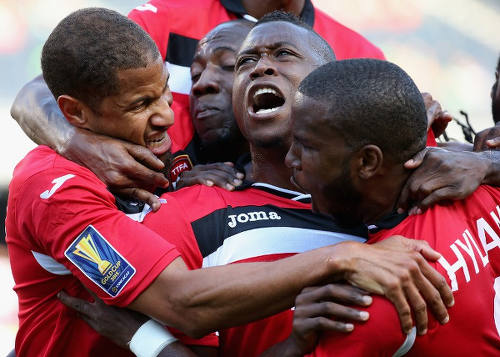 The World Cup draw today pitted Trinidad and Tobago alongside the United States and either Guatemala or Antigua and Barbuda and St Vincent and the Grenadines in Group C. Only two teams will advance to the final hex. The CONCACAF semifinal qualifying round begins in November.
"The draw is favourable on paper," Soca Warriors coach Stephen Hart told the TTFA Media. "But home and away matches are always an  extremely difficult and complex situation. If you look at how Guatemala looked in in the Central American qualification for the Gold Cup, they were almost unbeatable at home and they went all the way to the Final.
"They can be a very tricky opponent if they get into that round. And of course we will not take any of the other opponents lightly regardless of who they are."
Guatemala football fans have never forgiven Trinidad and Tobago for edging them to a FIFA Play Off berth in the 2006 World Cup qualifying campaign, via a 2-1 home win over a weakened Mexico team.

But, in truth, the Central American team has traditionally struggled against the "Red, White and Black" and is yet to gain revenge. It was no different at the 2015 Gold Cup, as the Warriors began their campaign with a 3-1 whipping of the Guatemalans.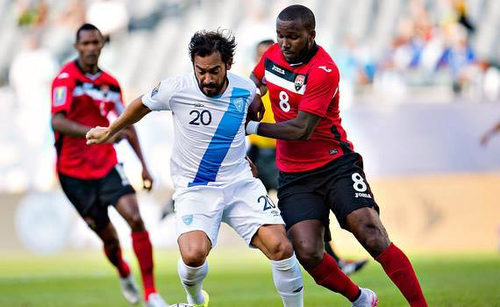 Guatemala captain Carlos Ruiz, who scored his country's lone goal against Trinidad and Tobago and also escaped punishment for a late stamp on goalkeeper Jan-Michael Williams, vowed to learn from their Gold Cup mistakes.
"We need to learn and hope for maturity in the young players that played and didn't play in this Gold Cup," Ruiz told CONCACAF. "We have World Cup qualifiers in two months. So we are going to try and learn from this tournament and try to mature so that we can take it with us into the qualifiers, which is the most important tournament we have."
Hart hopes that the Warriors also prepare properly by making full use of the available FIFA dates for international games before the World Cup qualifiers get going in November.
"Hopefully we can play on every FIFA (match) date between then and now and play against similar opposition to what we will meet," said Hart. "It's unrealistic to look at the team's performance at  Gold Cup and think this is just going to transfer itself unto the World Cup qualification.
"The team needs to prepare properly. If we don't have proper preparation, things like this are a rolling the dice."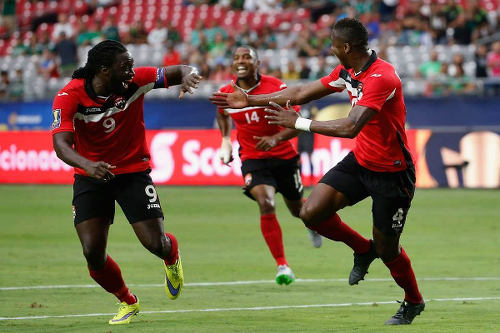 Not that Guatemala can be assured of getting into the semifinal round.
Antigua and Barbuda, buoyed by the influx of close to a dozen Europe-based players, is a plucky outfit of late and will be no walk over.
United States coach Jurgen Klinsmann is unlikely to take anything for granted in the Caribbean either after his team's shock Gold Cup semifinal elimination against Jamaica.
The "Reggae Boyz" got no favours in the World Cup draw, though, as they were placed squarely in the "Group of Death."
Should Jamaica, as expected, get past Nicaragua, captain Rodolph Austin and his men must somehow emerge from a four team group that includes Costa Rica, Panama and either Haiti or Grenada.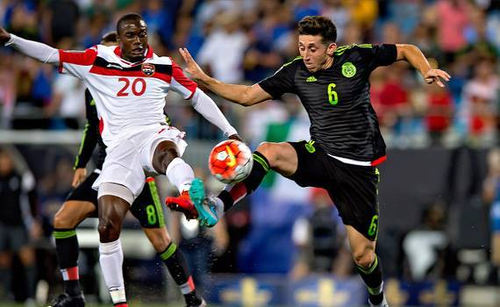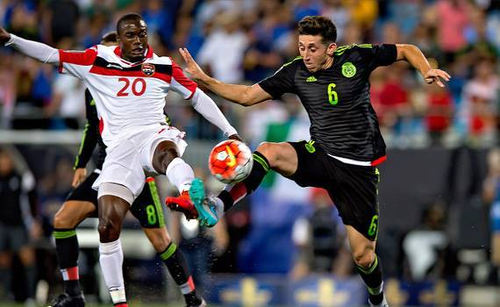 Mexico, who benefited from some shocking refereeing decisions to get to the 2015 Gold Cup final, enjoyed favour with the powers that be again with a fairly tranquil schedule in Group A.
Mexico faces waning Central American power Honduras, who finished bottom of their group in the Gold Cup, along with either Canada or Belize and Curaçao or El Salvador.
CONCACAF semifinal round of 2018 World Cup qualifiers
Group A: Mexico, Honduras, Curacao/El Salvador, Canada/Belize;
Group B: Costa Rica, Panama, Grenada/Haiti, Jamaica/Nicaragua;
Group C: USA, Trinidad and Tobago, St Vincent and the Grenadines/Aruba, Antigua and Barbuda/Guatemala.