Trinidad and Tobago's 4-4 tie with Mexico in the 2015 Gold Cup group stage last night was the talk of CONCACAF.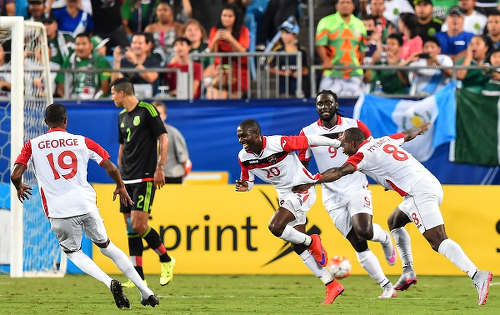 The match featured seven second half goals with one item from either team in stoppage time, including a last gasp equaliser from "Soca Warriors" defender Yohance Marshall off the final set piece of the match.
"At first I tweeted out it was the best group stage match I had ever seen in the Gold Cup," said veteran Fox Sports correspondent Michael Lewis. "I would like to think I have a right to say that. I have been covering the competition since 1998.
"In fact, after thinking about that statement for several minutes, I changed my mind. It was the greatest Gold Cup game ever."
Marshall, who plays professionally in El Salvador with Juventud Independiente, said the remarkable outing still had not fully sunk in.
"It's a big statement for us," Marshall told the TTFA Media. "No one other than ourselves expected we could put up such a performance against them (Mexico) and we proved out there that we can match up.

"It's just another game really but maybe it hasn't sunk in as yet.. what we have accomplished by this performance and result."
But where does the eight-goal thriller rank with other exciting Trinidad and Tobago results over the years?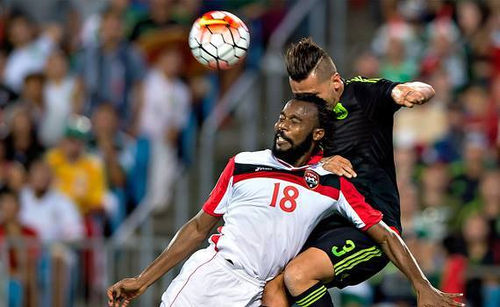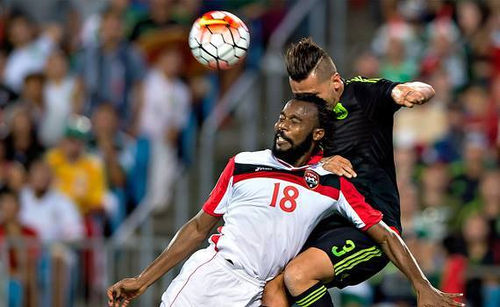 1967 Pan American Games: Trinidad and Tobago 1, Argentina 0
There is contrasting information as to who got Trinidad and Tobago's winner. But goalkeeper Lincoln "Tiger" Phillips kept an historic clean in Winnipeg as the tiny Caribbean nation took its first major scalp, just two years after earning FIFA status. The Argentina team, which had three gold medals and one silver from its last four Pan Am campaigns, left the ground in tears.
1973 World Cup qualifying campaign: Trinidad and Tobago 4, Mexico 0
With Everald "Gally" Cummings pulling the strings and attackers Steve David and Warren Archibald in flying form, Trinidad and Tobago tore Mexico apart with a ruthless display of counter-attacking football in Haiti. It took a dodgy referee to deny this team a place at the West Germany 1974 World Cup as they finished second to the host nation.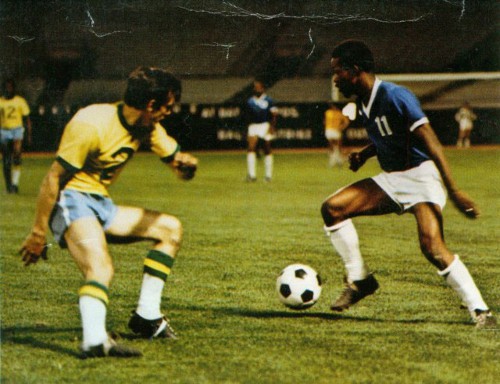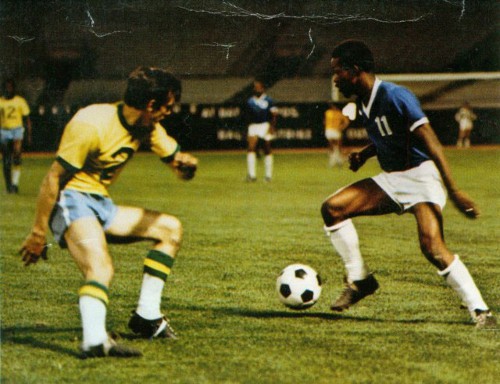 1989 World Cup qualifying campaign: Trinidad and Tobago 2, Guatemala 1
With two minutes to go, 21-year-old midfield wizard Russell Latapy drew a few opponents towards him, turned and laid the ball into the path of soldier Kerry Jamerson whose cracking long distance shot sparked an outpouring of calypso, soca and dub tunes as Trinidad and Tobago football fans partied for three months until that fateful day on November 19.
2000 CONCACAF Gold Cup: Trinidad and Tobago 2, Costa Rica 1 (extra time)
After booking their place into the Gold Cup quarterfinals for the first time, Trinidad and Tobago promptly lost star Dwight Yorke who was returned to Manchester United against coach Bertille St Clair's wishes, while Russell Latapy was substituted with a groin strain.
Still, in extra time, substitute Mickey Trotman became the hero with a crisp finish that took T&T to the semifinals for the first time.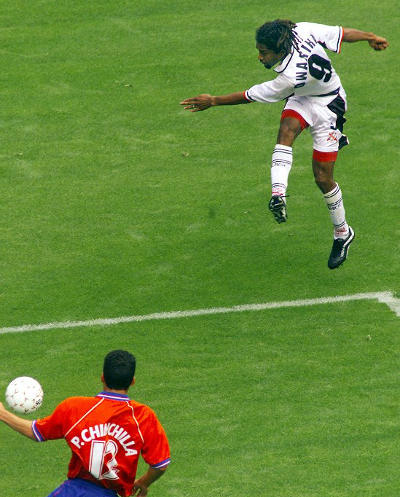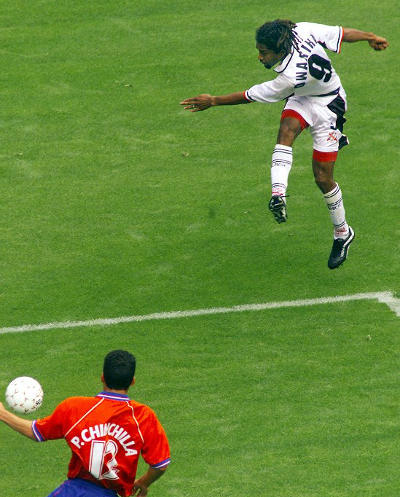 2001 World Cup qualifiers: Trinidad and Tobago 1, Honduras 0
Trinidad and Tobago was already eliminated when the squad travelled to face a Honduran team that was on the cusp of its first World Cup campaign. The "Soca Warriors" had just lost Mickey Trotman to a fatal car accident and decided to dedicate the game to him.
T&T had Aurtis Whitley sent off in the first half hour but Trotman's best friend, Stern John, scored and the Warriors held off wave after wave of Honduran attacks to clinch an emotional win.
2005 World Cup qualifiers: Trinidad and Tobago 3, Guatemala 2
Only a win could save Trinidad and Tobago's faltering 2006 World Cup qualifying campaign and, desperate for inspiration, TTFF special advisor Jack Warner negotiated the return of the 37-year-old Russell Latapy.
Coach Leo Beenhakker was initially sceptical but Latapy scored a clever goal and helped inspire Stern John who broke a personal drought with two strikes in the 85th and 86th minutes to settle a thrilling affair.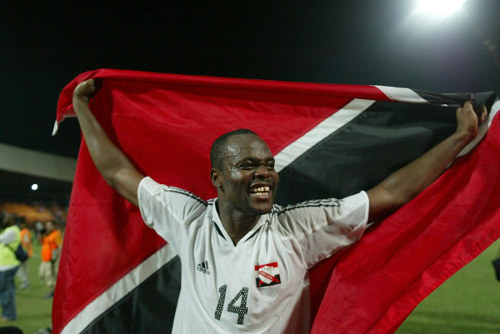 2005 World Cup Play Off: Trinidad and Tobago 1, Bahrain 0
Bahrain only needed a draw to get to the 2006 World Cup and the tiny Arab nation predicted an easy win. Instead, Dennis Lawrence soared to crash home a header from a Dwight Yorke corner kick.
And a stunning extra time save from Kelvin Jack meant Trinidad and Tobago had become the smallest nation to qualifying for a senior FIFA World Cup.
2006 Germany World Cup: Trinidad and Tobago 0, Sweden 0
The Warriors received some sobering drubbings in their pre-World Cup friendlies while defender Marvin Andrews failed to recover in time from a knee injury, goalkeeper Kelvin Jack pulled up lame during the pre-game warm-up and left back Avery John was sent off early in the second half.
But veteran goalkeeper Shaka Hislop in goal, defender Brent Sancho, converted right back Carlos Edwards and, of course, captain Dwight Yorke were exceptional as the Warriors defied a Sweden team with two of Europe's most devastating attackers, Zlatan Ibrahimovic and Henrik Larsson. It could have been even better too as substitute Cornell Glen struck the post!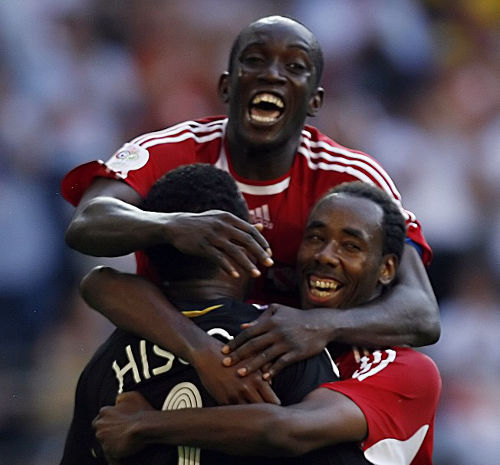 2015 Gold Cup: Trinidad and Tobago 4, Mexico 4
Both teams were already through to the quarterfinal round but Mexico needed a statement to appease their demanding fans. It looked like they would get it too after taking a two goal lead in the opening 50 minutes.
But the "Soca Warriors" came to life spectacularly as captain Kenwyne Jones, aided by a supporting cast of Keron Cummings, Cordell Cato, Joevin Jones and Yohance Marshall went toe to toe with the 2014 World Cup team.
By the final whistle, there were seven second half goals—with one from each team in stoppage time—as the Warriors grabbed an exhilarating 4-4 draw to top the group.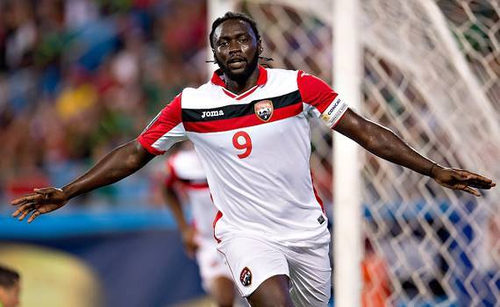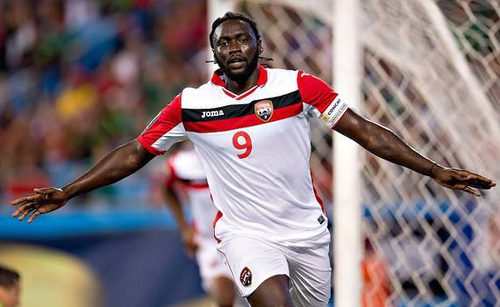 Editor's Note: Which was your favourite Trinidad and Tobago senior team football game? Did you remember any we missed? Let us know.