Standing at five feet and one inch, sassy Jamaica international midfielder Christina Murray looks up to most of her teammates and opponents in the literal sense. But the fourth pick overall in the Women's Premier League (WPL) draft—and the first foreign draftee—has never been one to let others look down on her.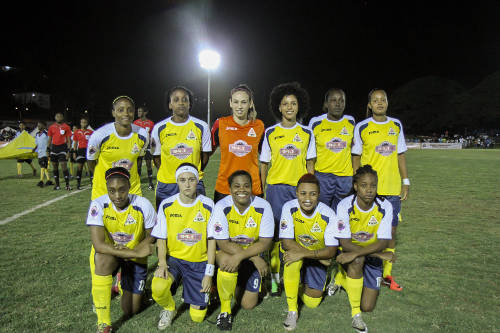 Murray is one of five Jamaicans on the Fuego team although she has already stood out for agility and reading of the game as well as her cropped red hair, tattoos, pierced nose and piercing eyes.
The quick witted "Reggae Girlz" player took time to talk about herself with Wired868:
How old are you?
I'm 25. (I was) born on October 8th, 1990.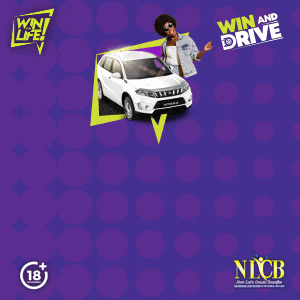 Which part of Jamaica are you from?
The best part, Kingston.
What schools did you go to?
Dunrobin Primary and Excelsior High School. Then I went to University of West Florida where got a degree in Sports Management.
How would you describe yourself as a person?
I'm a very fun, chill, relaxed person, who just likes to have a good time and make people smile.
What is something most people don't know about you?
I'm just a chill person. I like to listen to music, specifically reggae, and have a chill day with family and friends. I'm family oriented (but) I'm a party person too.

Aside from spending time with your family and going to clubs, what do you do?
Play FIFA (video game).
What would you be doing if you were not playing football?
The thing is, I like to be my own boss. So I would like to own my own sports store. If not, then coach (and) teach future generations.
What position do you play?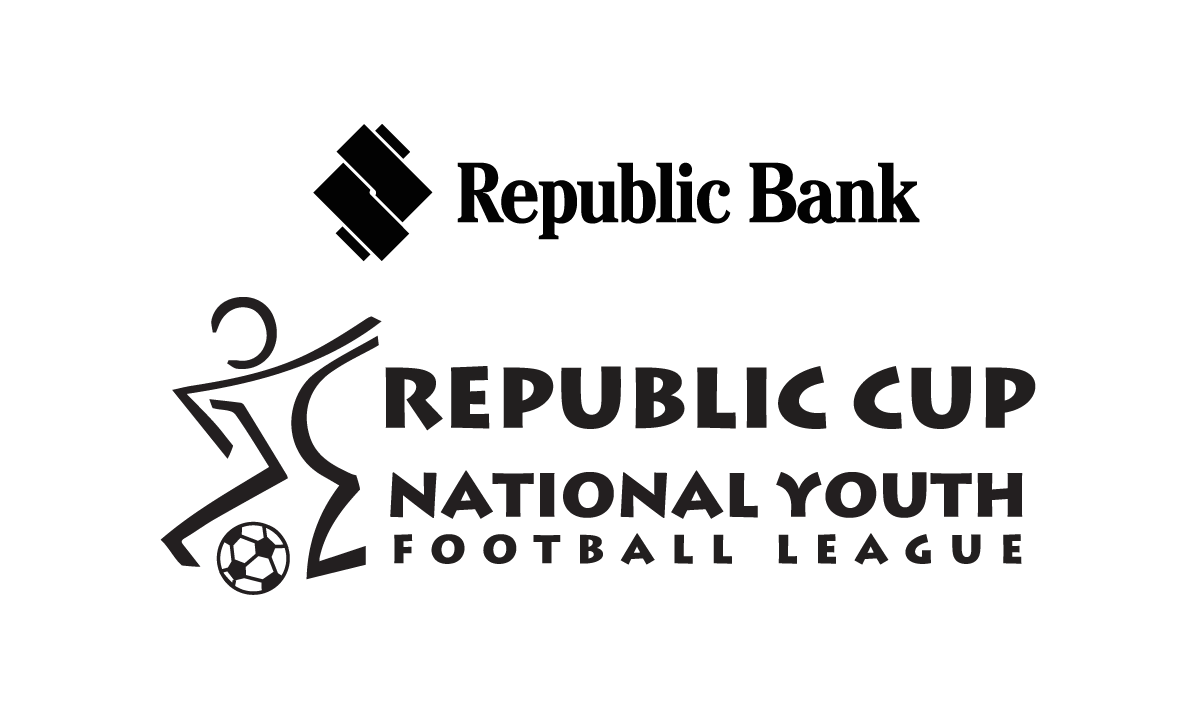 Preferable midfield, but I can play at the top.
How are you enjoying your time in Fuego?
It's good. It's a great experience and this is not my first time here, obviously since I play soccer. I was here for the Caribbean Football Union (CFU) finals last year and (even before that) a couple of years ago.
How are your teammates?
My teammates are really friendly, they are open and I'm looking forward to winning the cup. We're two from two and we're undefeated. We're unstoppable. We're just going for it.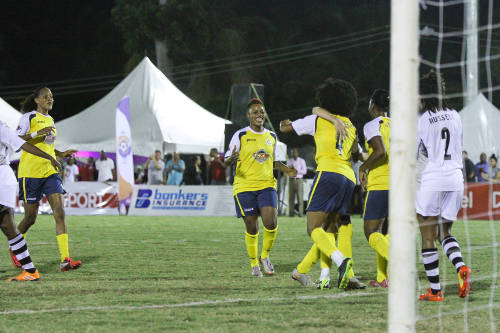 How did you feel about losing the CFU final against Trinidad?
It was a bittersweet moment.
What do you think about Trinidad's night life compared to home?
Home is much better and I've only been to the club once and I'm still trying to learn all these soca songs. Maybe I will enjoy the clubs better (when I do).
How are you adjusting to staying here and do you still feel home sick?
Well I'm always travelling, so the adjusting part comes easy. I have four (Jamaicans) here with me. But I do feel homesick whenever I think about it.
Are you enjoying your stay in Trinidad and are there things you'd like to do?
It's okay so far. I don't know if there are any awesome attractions (laughs). Of course I would love to visit them but I don't know of any and I didn't ask. Maybe if everything goes well, I will be able to get all that in.
Did you play football in school? How did you balance football and school?
It was rough; you have to be able to balance time, that's the most important part I take from it. Sometimes you have tournaments and then class the next morning (and) you are so tired, you don't want to go. But you have to go, because education comes first.
Do you have any pre-game rituals, something you do before you play in a big game?
Listen to music, all kinds of music, except classical. Most of my music is reggae, but I like soca. My sister (Samantha Murray) got me into that soca business.
Do you have any favorite soca song?
No, I don't have one. It varies. (I like) Destra a bit. I like that 'Lucy' song.
Who is your most important coach/coaches?
Mr Xavier Gilbert (from Excelsior High School), he's responsible for the person I am today. He played that father-figure. He's like a mentor/ dad.
How did you start playing football?
It was just there. I wasn't interested in it in primary school but (I did) when I went to high school. And my coach Mr. Gilbert, he's responsible for all of this. He pushes me to the limit.
What was your earliest football memory?
Winning the school girls league for the first time. I was 14.
What pushes you to succeed?
My mom, Angella Bryan, because she's a single mom. I'll do anything for her just to make her happy.
What makes you stand out as a player?
My unique way of playing during the game; by playing smart and being able to read the game itself and my teammates.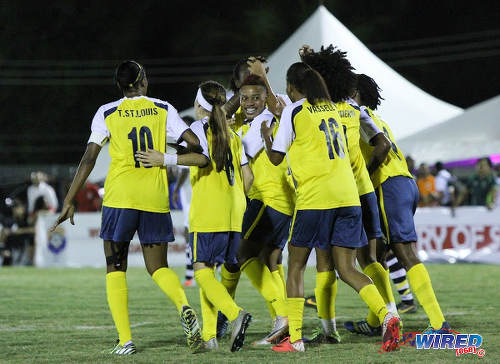 Who's your favorite player?
Andres' Iniesta captain of FC Barcelona. I like him because he's a smart player.
What's your favorite team?
Real Madrid. I like Cristiano Ronaldo. I'm like Iniesta (but) I like Real Madrid because I like their style of play.
What is your ambition in the game?
To always win, and qualifying for the World Cup one time in my lifetime. I have five more years. I'm hoping (in) the next four years, I'd be at the World Cup.
What is your best moment in football so far?
Travelling, but I have to think more about that. That's a tricky question. But if I'm not in Jamaica, the food sucks. I miss the food.
What do you think about the introduction of women's teams on the FIFA game?
I prefer to have female FIFA game and not just women featured on Male FIFA. It's a male thing and we're featured on it. It's a stepping stone for females but it's progress. They should have a FIFA for men and a FIFA for women. I would love to see that one day. Maybe my sister might benefit from all of that.
What are some things you miss now as you are not in Jamaica?
My family, the food, the vibes… The vibes are different here because we're stuck in a hotel all day. My favorite food is ackee and salt fish.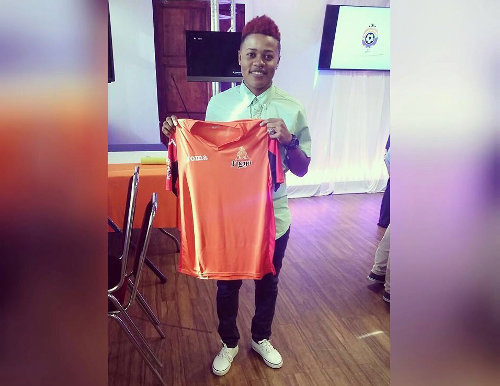 What are some tips for young girls who are looking to take on football professionally?
It's a lot of hard work and dedication. You have to want it. It's not as easy as it seems. You have to believe to achieve.
What do you like to show your fans?
Let them have a good time and show them what I'm capable of.
What would you like to say to your male counterparts in the game?
Women are looked down on; we have women who are just as good as men. It's stereotypical. It's frustrating. It's a sport. It's not just a guy sport.