"Soca Warriors" head coach Stephen Hart is pleased with his complement of attacking players for the 2015 CONCACAF Gold Cup and praised the supposed dynamism of his new recruits.
Hart, who took Trinidad and Tobago to the quarterfinal round of the 2013 Gold Cup, selected Portland Timbers 2 forward Rundell Winchester, Iceland-based attacker Jonathan Glenn and St Ann's Rangers teenager Kadeem Corbin on his final 23-man squad.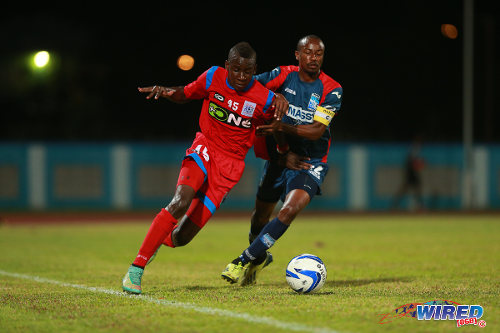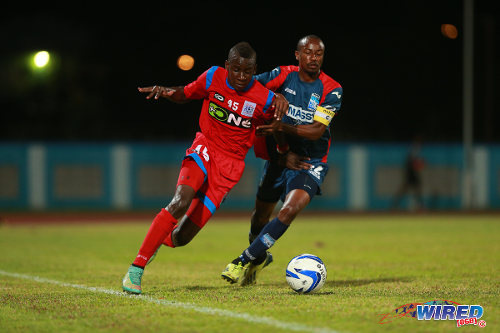 They beat out a list of alternatives that included Defence Force's Devorn Jorsling, Shillong Lajong's Cornell Glen, DIRECTV W Connection's Shahdon Winchester and Austin Aztex's Trevin Caesar.
And Hart believes the dynamism of the trio will serve the Warriors well in the United States-based tournament.
"They are three sort of dynamic players (and) they love to run behind," Hart told the TTFA Media. "They are players that have good pace and energy. I think both Corbin and Winchester need to learn how to use their qualities better.

"Glenn is almost  a pure finisher. He runs behind and he is very composed  in the finishing.
"Overall I am quite pleased so far."
At present, the 27-year-old Glenn, who debuted at the 2014 Caribbean Cup, has just two international caps—both as substitute—and no goals. Winchester (R) and Corbin have also never scored at senior international level after four and one outings respectively.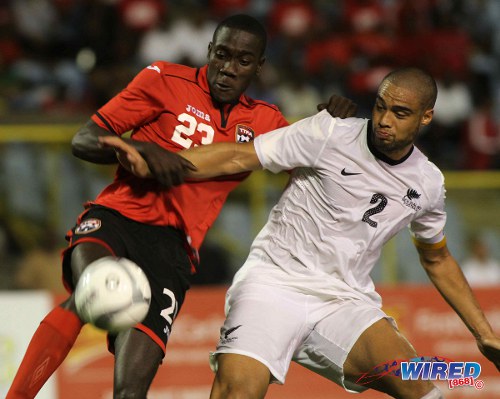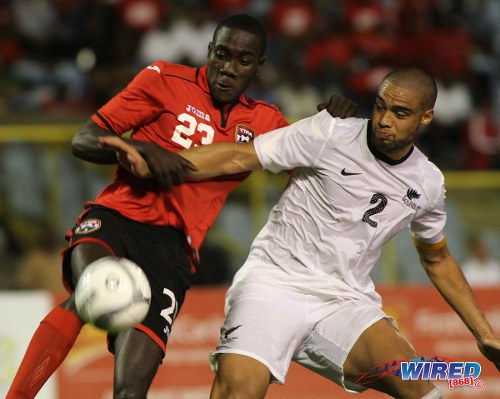 It is crucial to the Warriors' chances that they create viable options for the squad, though, although they are not guaranteed playing time ahead of the more experienced quartet of skipper Kenwyne Jones, Lester Peltier, Willis Plaza and Cordell Cato.
Hart believes he has variety in the midfield area too and praised the contribution of Columbus Crew ball winner Kevan George in a training match against Haiti.
The 25-year-old George made his debut as a substitute against the United Arab Emirates on 5 September 2013. Since then, he has made ten more international appearances, although he has largely been an understudy to central midfielders Khaleem Hyland and Andre Boucaud.
Hart suggested George's time might be coming.
"I thought Kevan George was outstanding against Haiti," said Hart. "He hurried, he picked up balls in the midfield and he cut out passes into the passing lane. He did everything and showed high energy.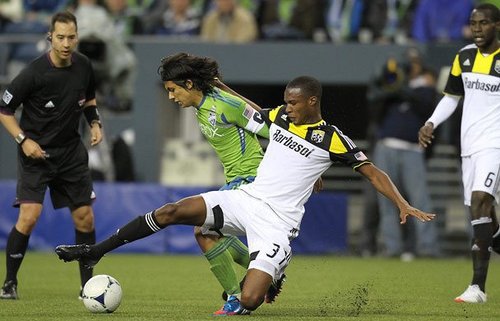 "And then Hyland and Boucaud came on and settled us down and they moved the ball quickly. Of course they play differently. So yes it shows we have a bit of depth and variety in midfield."
The Warriors leave Fort Lauderdale for Chicago on Tuesday in anticipation of their Gold Cup opener against Guatemala on Tuesday.
Hart is still working on getting his squad mentally and tactically ready for the task ahead.
"I think we need to do a little more work tactically," said Hart. "Our mentality when the ball is lost (must be) to try and win it back. We still have a tendency to switch off on occasions.
"And even when some players are switched on the ones behind them are not picking  up the outlet passes quick enough. We need to keep plugging away at the sort of the mindset of defending higher up the pitch and earlier."