Caribbean and Pro League champions, Central FC, are on the hunt for a new head coach after failing to agree terms with Englishman, Terry Fenwick, who steered the "Couva Sharks" to the 2015 Caribbean Club Championship and Digicel Pro Bowl titles and led the team for their last three Pro League outings, as they wrapped up the domestic crown.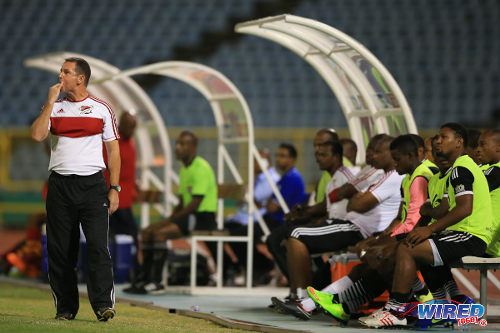 Fenwick joined the Sharks in 2013 and led them to second place and a Caribbean Club Championship spot for the first time before he departed in June 2014 for a brief and disastrous stint with financially-ailing lower league Belgium club, CV Vise.
He replaced his own successor at Central, Serbian Zoran Vranes, in March 2015 and completed their League chase and added two more titles for good measure in as many months.
But the relationship between the two parties looks to have come to an abrupt end once more.
The outspoken coach, who was an England 1986 World Cup player, said he was in negotiations with Central for a new deal over the past month. However, he hinted that the two sides did not see eye-to-eye on the administrative state of the club.

Just after noon today, the Central board informed Fenwick, via email, that he would not receive a new contract.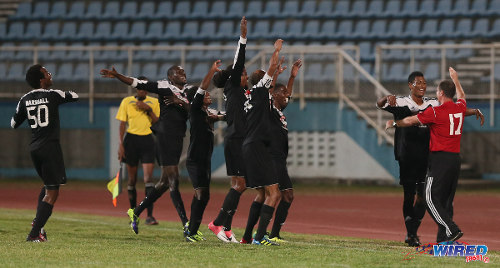 "I turned an offer down (from Central) 10 days ago and I gave them a ballpark at what i'm looking at," Fenwick told Wired868. "But the situation is that at a time when the club has had such success and gotten a wonderful draw in the Champions League, there is a lot of disarray behind the scenes…
"It is not just my contract. None of the staff are signed up and most of the players are out of contract."
Central operations director Kevin Harrison said he was not involved in Fenwick's contract negotiations but suggested that the matter was a failed contract negotiation.
"(Fenwick) met with the board and I suppose what ever he wanted wasn't met and he is gone," said Harrison. "Without a doubt we wanted him to continue but presumably we couldn't agree to the terms he wanted and that was that."
Central's close season featured a near mutiny by its players over bonus payments while nearly half the first team squad and the entire coaching staff is out of contract. And the Sharks will play their first Champions League game in less than two months.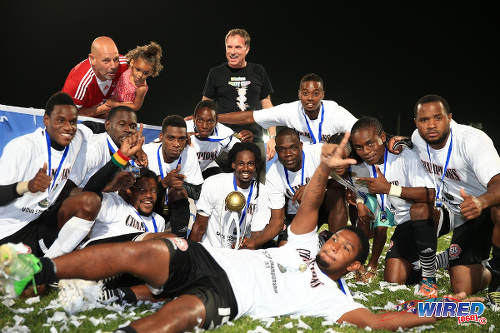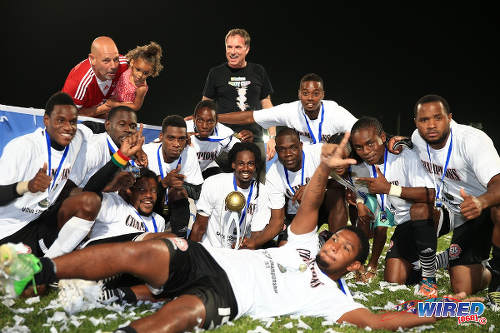 Fenwick expressed frustration with the administrative state of the club.
"There is no understanding at what goes into making a successful team at board level," he said, "and I am not prepared to continue with no staff and no players while we get closer to what is a huge game for Trinidad and Tobago football (against LA Galaxy).
"I wanted to start pre-season on Monday (June 29) and I would have wanted to be close to a full squad as possible… The club is in no shape or form ready for a CONCACAF draw against Galaxy."
However, Harrison denied Central was in turmoil and claimed that their post-season sluggishness was a result of the drawn out contract negotiations with Fenwick. He said the Sharks hoped to have a head coach in place before they began signing support staff and players.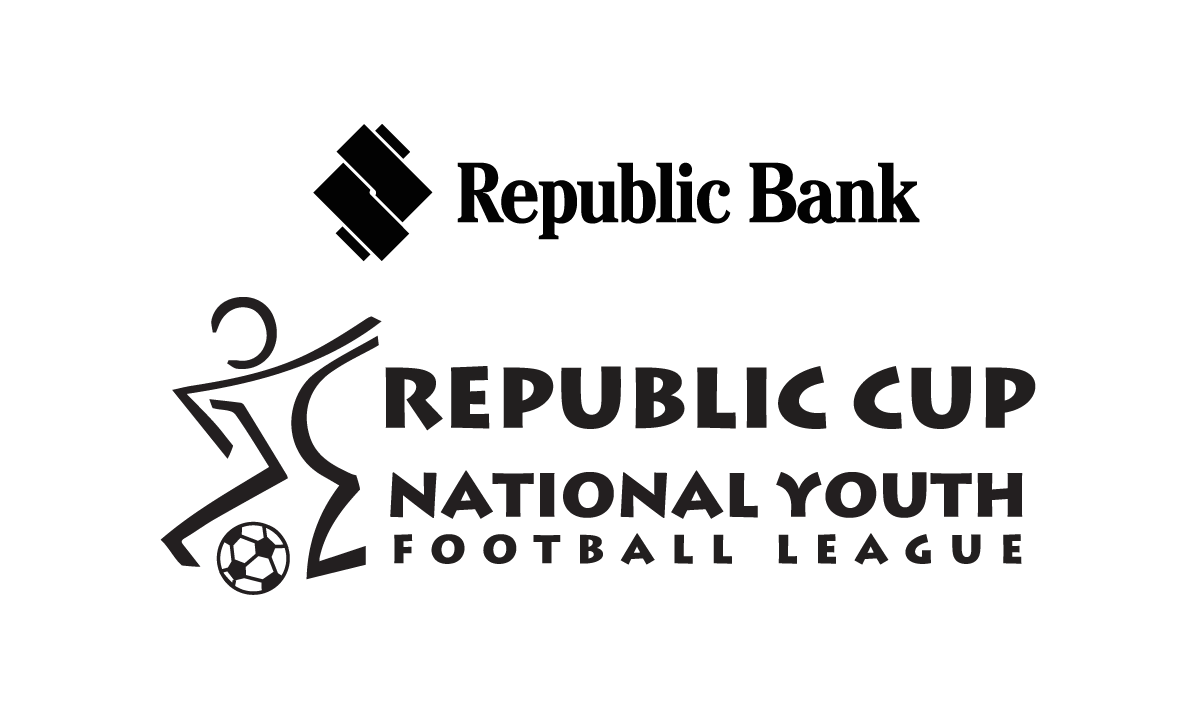 "Until the deal with Terry was agreed, we couldn't agree contracts for coaching staff or players," said Harrison. "If there is any delay on the part of Central FC, it was because of the delay with Terry. So now we will look for a new coach."
Harrison, who is also British, said talks have begun with their coaching staff from last season and he suggested that any one from Dale Saunders, Kevin Jeffrey, Marc Leslie, George Romano or Anthony Rougier were fully capable of starting Central's pre-season training.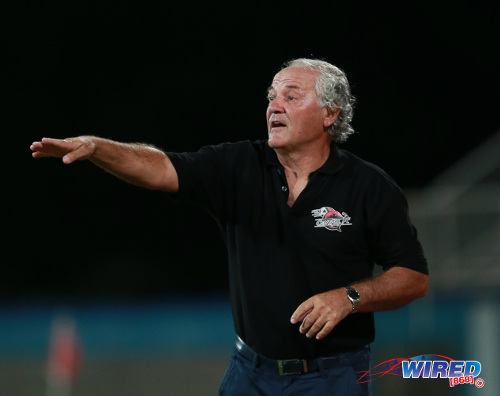 He revealed that Central board is likely to talk to its former head coach, Vranes, before interviewing new candidates. At present, Vranes is the Trinidad and Tobago National Under-23 Team head coach although he has not been paid by the Trinidad and Tobago Football Federation (TTFA).
The Serbian was shafted to allow Fenwick to carry the Sharks to glory last season. Harrison did not quite remember that way, though.
"We didn't replace him, we moved him within the club," said Harrison. "He did a fantastic job last year and we will be mad not to talk to him. You only have to look at his record last year to see that…
"But for now, I just want to know what his goal for the future is. We clearly cannot have a coach or technical director who is not available for us by the end of July."
The Under-23 Team will be at the Toronto 2015 Pan American Games in mid-July. And, if they advance from their Caribbean preliminary group, the Warriors face their next round of 2016 Olympic qualifiers in August.
Central FC have never hired a local coach. The club's first appointment was Englishman Graham Rix who was followed by Fenwick, Vranes and Fenwick again.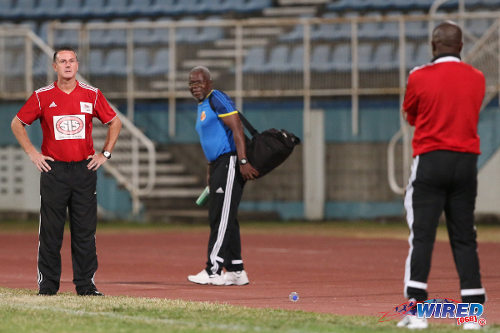 Harrison suggested that Fenwick and Vranes could be considered "Trinis" by now but claimed the Sharks have interviewed locals and would not rule out hiring a head coach who was born in Trinidad and Tobago. And that includes this country's most capped outfield player, Angus Eve, who just left his post at the helm of North East Stars.
Either way, Harrison claimed there was no panic at Central.
"We will sit down with Vranes to see what his situation is and we would not rule out having him as coach, technical director or caretaker," he said. "There are several coaches who we will look to talk to, although there is no one in mind at the moment. But there is no panic.
"There will be certain staff that we will offer contracts to early next week and they will be able to take over training and get everything nice and stabilised. So when the players come back from the Gold Cup, everything is in place for them."