The Trinidad and Tobago National Under-23 Team will head for the preliminary round of their 2016 Olympic qualifying campaign next week without a single warm-up match under their belts.
Head coach Zoran Vranes today selected a 20-man squad that includes capped senior team players Rundell Winchester, Kadeem Corbin, Shannon Gomez, Neveal Hackshaw and Jomal Williams.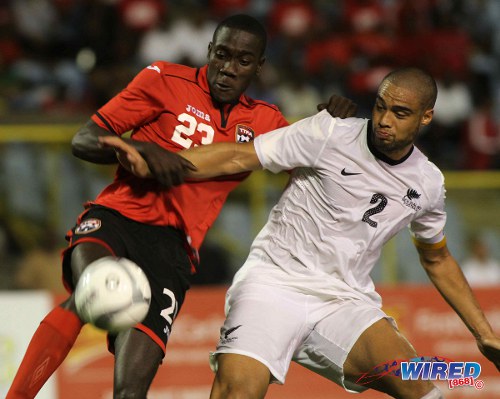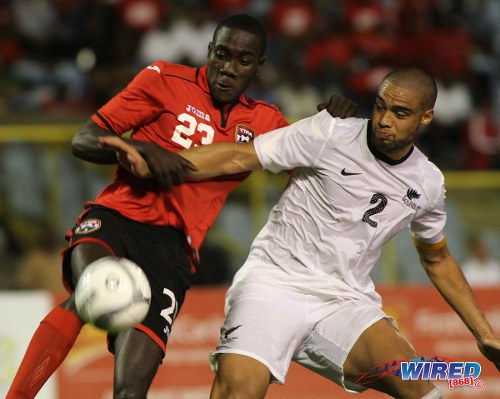 Vranes is forced to do without winger Levi Garcia, who reported for pre-season training with Netherlands top flight club AZ, his namesake Akeem Garcia, who is injured, and playmaker Duane Muckette, who is on trial with North American Soccer League club New York Cosmos.
But the young "Soca Warriors" miss proper preparation more, as they spent the last two months playing against inactive Pro League and Super League clubs due to a lack of funds for international friendlies.
"Okay maybe our preparation was not the best because we did not have any international matches but this is the situation," Vranes told the TTFA Media, "and we will try our best to overcome the other teams in Puerto Rico.

"It is going to be very tough because only one team comes out of the group.  The Association tried to give us what they could and now it has come down to this where we will go there and play to win all our matches."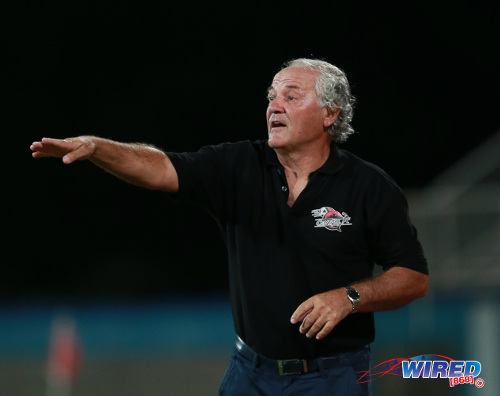 Last week, Under-23 manager David Muhammad told Wired868 that the Warriors were suffering due to a chronic lack of funding by the Trinidad and Tobago Football Association and were largely ignored by the Ministry of Sport. They did not even have money for visas.
Muhammad said things have improved financially since then.
"The Ministry approved everything," he said. "The problem is the amount of money is limited and I do appreciate to a certain extent what they said…
"Everyone in the entire football fraternity seems to read your articles and is up to date with what you write and that is a tremendous achievement."
Apart from the lack of practice matches or live-in camps, there might be another potential drawback to the late funding as, according to news reports, the United States embassies have delayed visa appointments in the Caribbean until next week.
Potentially, it could cause major issues for the Under-23 squad who are supposed to travel to Puerto Rico on Sunday. However, Muhammad declined comment on possible complications.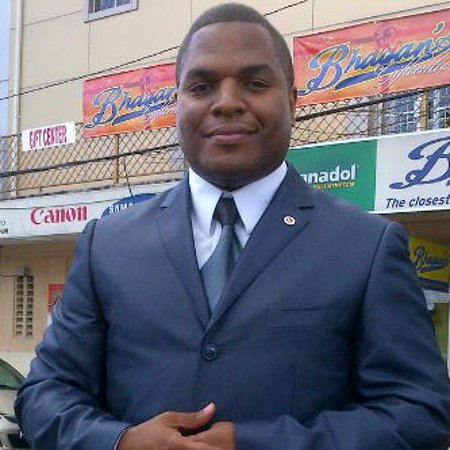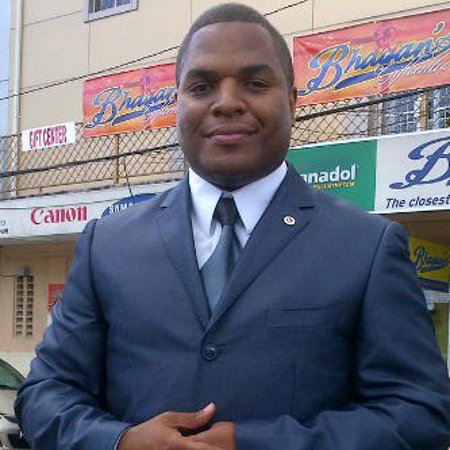 He did note though that, despite the problems facing local football, the public should be aware of the people sacrificing behind the scenes to keep the national programmes alive.
"William Wallace puts up with so much disrespect and fights hard and does a lot of the dirty work for the national teams," said Muhammad. "I have to commend him for that. There are also people like Sharon O' Brien, Hanifa Cox and DeLyse Mary who are really the backbone of our operations.
"And technical staff members like Ross Russell, Geoffrey Seales, Esmond O' Brien and Michael Taylor, who take out of their personal finances to make sure the operation runs although they are already not being paid.
"There are a lot of gems in the football federation who get blamed when things go wrong but don't get the credit when things go well."
The final 20-man team did not include a single of the dozen or so players screened from United States universities including former national youth players like Xavier Rajpaul, Ricardo John, Brendon Creed and Leland Archer.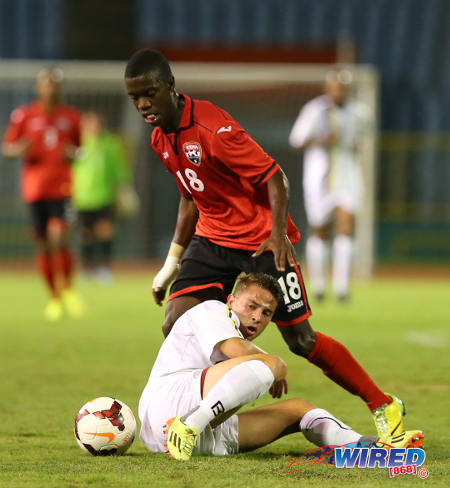 There were no local schoolboys either like the Naparima College duo of Jabari Mitchell and Martieon Watson or St Anthony's College playmaker Matthew Woo Ling as Vranes went with a fully professional squad.
The national youth coach suggested that there was a lot of natural talent in his ranks, which made squad selection difficult. But he warned that Trinidad and Tobago was not producing the calibre of players it did two decades ago when the local leagues included players like Nigel Pierre, Arnold Dwarika and Kerwin "Hardest" Jemmott.
He bemoaned the fact that the Under-23 squad was so poorly prepared although Olympic campaigns come along once every four years and the football body should not have been taken by surprise.
"We have to be very careful because we see smaller countries (like Curaçao) are getting stronger," Vranes told Wired868. "The quality of football in Trinidad is down as opposed to when I came here 20 years ago. We need to work with (our young players) and give them opportunity to develop.
"And we need help from corporate Trinidad to do that in terms of better preparation and camps and international games. I am not calling any names but I am asking for the nation to help us."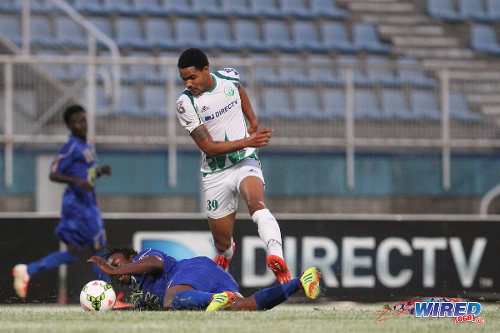 Vranes vowed that his troops will do their best to advance from their group.
"We are trying very hard," said the Serbia-born coach. "We have to be organized and not make too many costly mistakes…
"We have a lot (of quality) in attack and I think we will create chances and we will need to put them away."
Trinidad and Tobago is scheduled to play Suriname (June 24), St Vincent and the Grenadines (June 26) and hosts Puerto Rico (June 28) with only the group winner advancing to the final Caribbean round in August.
The two top Caribbean teams will represent the region in the final CONCACAF Olympic qualifying phase in the United States.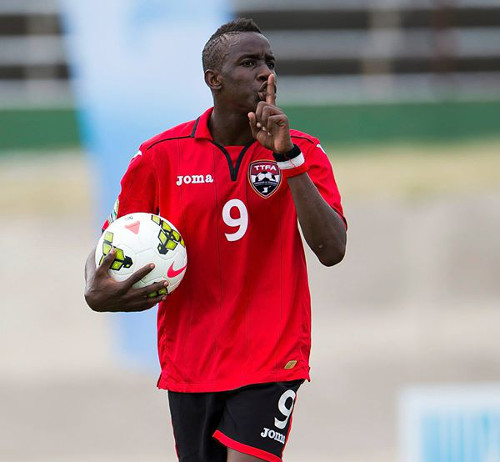 (Trinidad and Tobago National Under-23 team)
Goalkeepers: Aaron Enil (San Juan Jabloteh), Javon Sample (Central FC), Montell Joseph (Unattached);
Defenders: Jibiri McDavid (Police FC), Alvin Jones, Maurice Ford (both W Connection), Dario Holmes (San Juan Jabloteh), Jesus Perez (North East Stars);
Midfielders: Shannon Gomez, Aikim Andrews, Triston Hodge, Jomal Williams (all W Connection), Neveal Hackshaw (North East Stars), Jelani Felix (Defence Force), Kadeem Corbin (St Ann's Rangers), Nathaniel Garcia (Central FC);
Forwards: Dwight Quintero (Central FC), Neil Benjamin Jr (W Connection), Shackiel Henry (Point Fortin Civic) , Rundell Winchester (Portland Timbers 2—US).