FIFA president Sepp Blatter quit his post at the helm of the governing football body this afternoon in a press conference that surprised the world.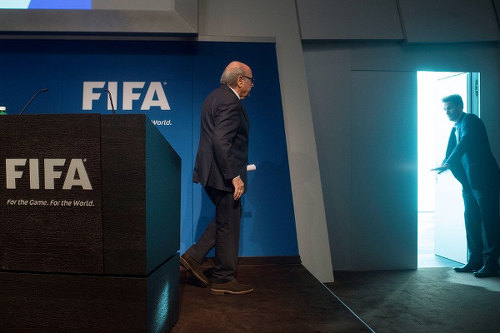 Barely a dozen journalists turned up in Zurich today for a hastily arranged press conference called by Blatter, who was re-elected as FIFA president last Friday on May 29. FIFA officials did not offer an agenda for the press conference but it turned out to be a landmark event.
"My mandate does not appear to be supported by everybody," said Blatter. "This is why I will call an extraordinary meeting… I will organise extraordinary congress for a replacement for me as president. I will not stand…
"FIFA's interest are dear to me. That's why I have taken this decision. What counts most for me, is the institution of Fifa and football around the world."
It was a remarkable turnaround from the 79-year-old Swiss administrator who, just last week, crowed about his successful re-election, and condemned critics as part of a plot hatched by United States and England in retaliation for their failed 2018 and 2022 World Cup bids.

Ironically, former FIFA vice-president and Chaguanas West MP Jack Warner might be the person who inadvertently brought him down.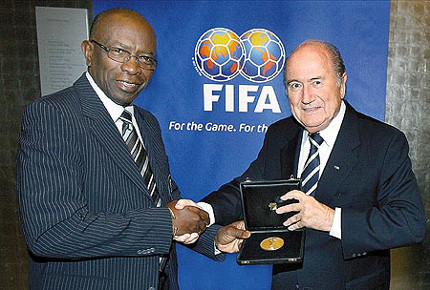 Warner never delivered the "tsunami" he promised in 2011, when he was expelled from FIFA for conspiracy to rig the presidential election in favour of Qatari candidate Mohamed Bin Hammam. And the Trinidadian certainly never spoke about FIFA corrupt World Cup bidding processes, which the US Department of Justice suggested that football officials exploited to amass personal fortunes.
However, a shocking letter from the South Africa Football Association (SAFA) president Molefi Oliphant to FIFA general secretary Jérôme Valcke on 4 March 2008 might have been the tipping point.
The letter, which was revealed by South Africa's Sunday Times News on May 31 and tweeted by PA journalist Martyn Ziegler, asked FIFA to pay what appeared to be a US$10 million bribe to Warner, the then CONCACAF president:
"SAFA (…) confirms that (1) FIFA shall withhold US$10 million from the Organising Committee's future operational budget funding in order to finance the Diaspora Legacy Programme, thereby reducing the Organising Committee's overall budget from US$423 million to US$413 million.
"(2) The Diaspora Legacy Programme shall be administered and implemented directly by the President of CONCACAF who shall act as the fiduciary of the Diaspora Legacy Programme Fund of US$10 million."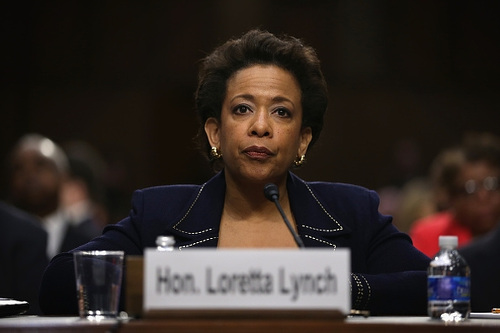 This payment, according to the US indictment, was then made by FIFA, via a US account, to Warner's Caribbean Football Union (CFU) bank account and two accounts in Trinidad.
The letter implicated the FIFA general secretary and arguably, by extension, Blatter, who was once general secretary himself before he succeeded former president Joao Havelange in 1998.
Thus far, FIFA has denied Valcke's involvement and instead pointed the finger at former Finance Committee chairman, Julio Grondona.
"The payments totalling $10 million were authorised by the then chairman of the finance committee," the world governing body responded, "and executed in accordance with the organisation regulations of FIFA."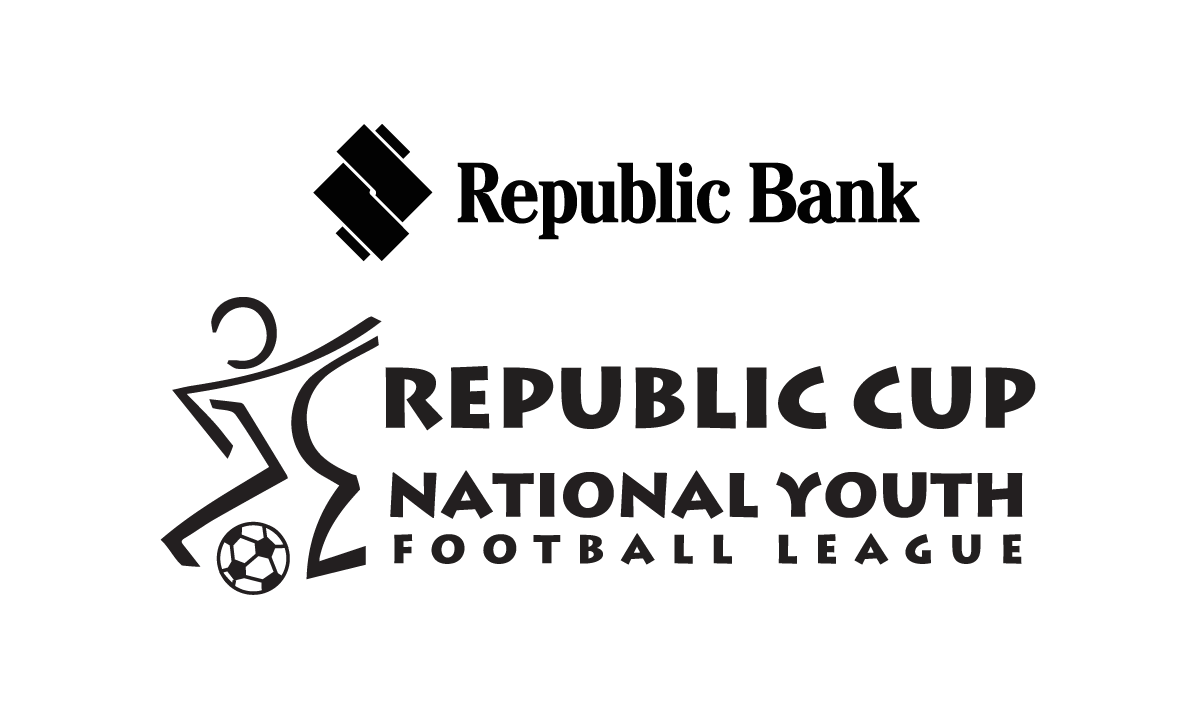 Grondona is not expected to deny the accusation, since he died last year. But Blatter, for once, was unable to ride out the controversy.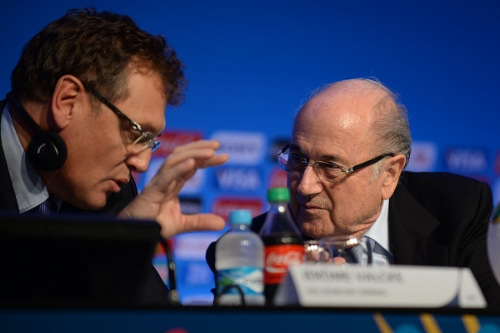 Last Friday, the FIFA president told a large media gathering: "For the next four years, I will be in command of this boat called Fifa and we will bring it back ashore, we will bring it back to the beach.
"The age is no problem. You have people that are 50 who look old."
Four days later, though, Blatter said a hasty goodbye to FIFA in a surprise press conference.
Domenico Scala, FIFA's head of audit and compliance committee, told the media that an election for a new president will be held between December 2015 and March 2016. Blatter will remain as president until then.
Blatter recommended new term limits for the FIFA president and executive committee members although such suggestions would need to be ratified by the broader football membership.
"I am dedicated to putting into place the conditions for the election of a new president," said Scala. "There will be reforms to how the elections are conducted. Under the rules governing FIFA, the election must be voted on by members at the FIFA congress.
"The president will ask the executive committee to form an extraordinary congress to elect a new president. While the timing will ultimately be up to the executive committee the timing of election likely to be between December and March.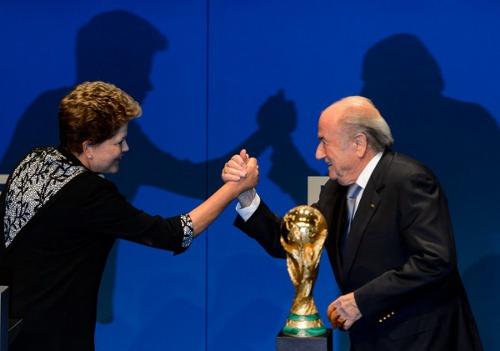 "FIFA is determined to address the issues that are afflicting FIFA. We want to fundamentally reform the way in which people see FIFA."
In 2011, South Africa President Jacob Zuma conferred the Order of Ikhamanga in Gold to Oliphant for his role in ensuring that South Africa won the bid. It is uncertain whether the recent revelations will prompt parallel investigations within that country.
Warner, who allegedly received the bribe, continues to declare his innocence of all charges and has vowed to fight extradition.
Last week, the ILP political leader criticised the Government for not defending him against the United States authorities.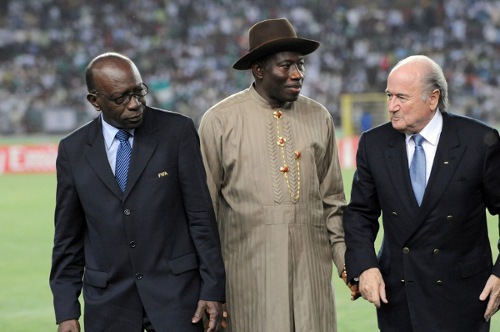 FIFA president Sepp Blatter's full resignation speech:
"I have been reflecting deeply about my presidency and about the forty years in which my life has been inextricably bound to FIFA and the great sport of football. I cherish FIFA more than anything and I want to do only what is best for FIFA and for football. I felt compelled to stand for re-election, as I believed that this was the best thing for the organization. That election is over but FIFA's challenges are not. FIFA needs a profound overhaul.
"While I have a mandate from the membership of FIFA, I do not feel that I have a mandate from the entire world of football — the fans, the players, the clubs, the people who live, breathe and love football as much as we all do at FIFA.
"Therefore, I have decided to lay down my mandate at an extraordinary elective Congress. I will continue to exercise my functions as FIFA President until that election.
"The next ordinary FIFA Congress will take place on 13 May 2016 in Mexico City. This would create unnecessary delay and I will urge the Executive Committee to organize an Extraordinary Congress for the election of my successor at the earliest opportunity. This will need to be done in line with FIFA's statutes and we must allow enough time for the best candidates to present themselves and to campaign.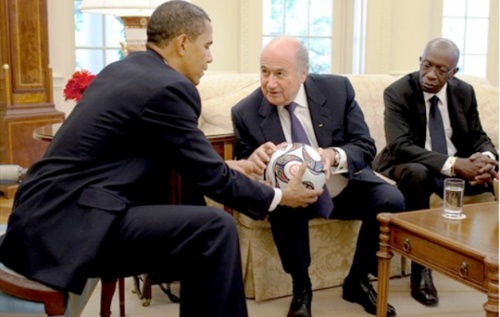 "Since I shall not be a candidate, and am therefore now free from the constraints that elections inevitably impose, I shall be able to focus on driving far-reaching, fundamental reforms that transcend our previous efforts. For years, we have worked hard to put in place administrative reforms, but it is plain to me that while these must continue, they are not enough.
"The Executive Committee includes representatives of confederations over whom we have no control, but for whose actions FIFA is held responsible. We need deep-rooted structural change.
"The size of the Executive Committee must be reduced and its members should be elected through the FIFA Congress. The integrity checks for all Executive Committee members must be organised centrally through FIFA and not through the confederations. We need term limits not only for the president but for all members of the Executive Committee.
"I have fought for these changes before and, as everyone knows, my efforts have been blocked.
"This time, I will succeed."