"I was once told that you must not settle for what you have but always push to get more," said Central FC wing back Kaydion Gabriel. "So that's what I do… Push myself, work hard and I will hopefully get more."
Astrologists say that independence is the Sagittarius' key principle. For Port of Spain-born striker-cum-defender Kaydion Gabriel, he has married his independent spirit to a unit as he tries to align individual performance with the goals of his Pro League employer Central FC.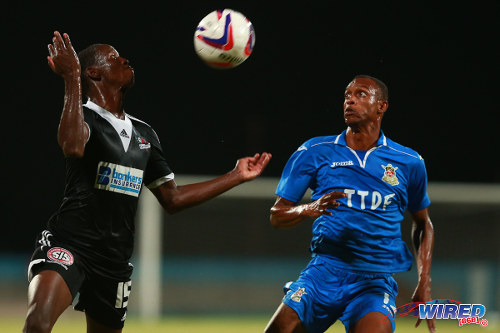 Gabriel credits his mom, Althomes Evelyn, for the his unique name and his dad, Colin Gabriel, for grounded support. The second of three children, he has strived for independence for as long as he could remember.
Central, otherwise known as the "Couva Sharks", will be action in the Caribbean Club Championship semifinal and final or third place playoff on May 18 and 22 at the Ato Boldon Stadium in Couva. While they face Caledonia AIA in the Digicel Pro Bowl final on May 29.
However, Wired868 caught up with the jovial, young gentleman and this is what we found out:

Full Name: Kaydion Gabriel
Nickname: 'Drogba' (given since I was small)
Date of birth:  01 December 1990
Number: 15
Present Position: Right Full Back
Home town:  Quiet neighbourhood of Cedar Wood Drive, Morvant – born and bred.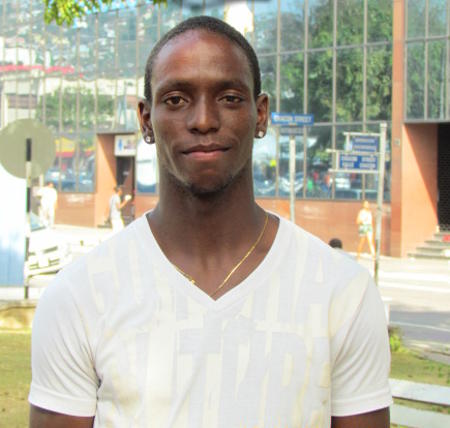 Schools attended and position played:
Belmont Junior Secondary then Malick Secondary Comprehensive where I played right wing under coach, Sterling Figaro.
Something most people do not know about you?
I am a very shy person and I love watching movies. I mostly enjoy watching action movies like Fast and Furious.  Maybe someday, I may star in an action movie but it would have to include football.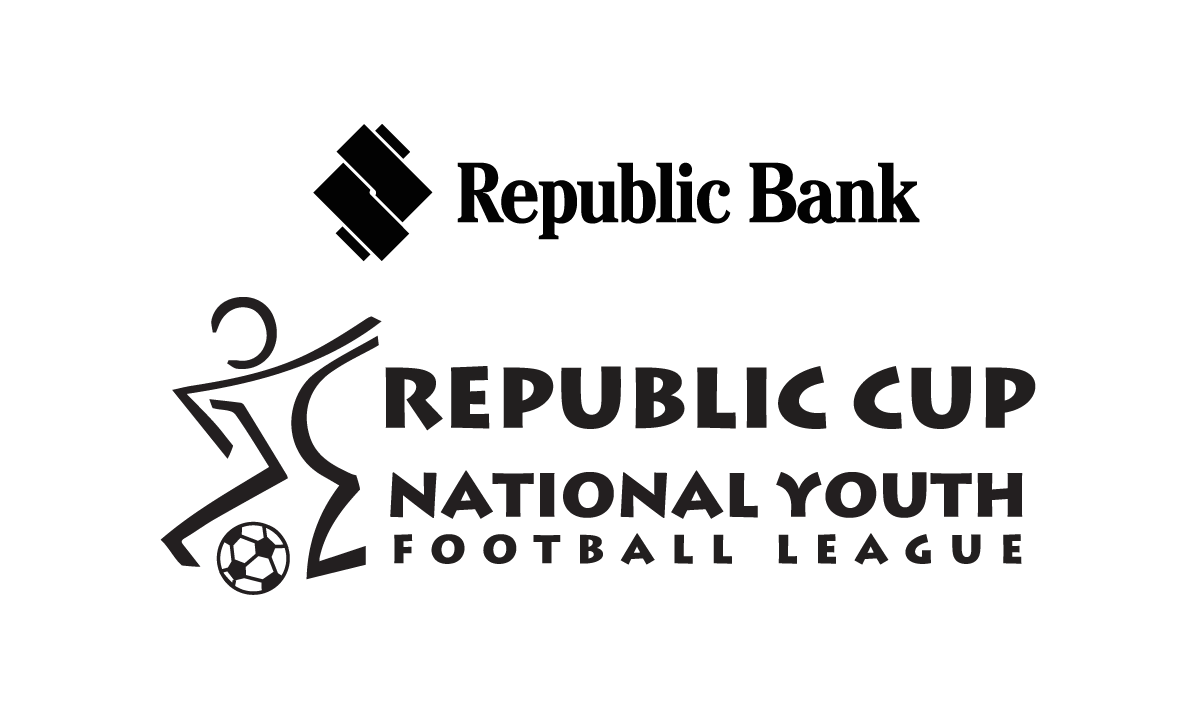 How did you get your nickname?
My friend Aquil Selby (who now plays for North East Stars) called me 'Drogba' while we played football for Defence Force Juniors. I had no
clue who Drogba was. So I looked him up, watched matches he played in and liked what I saw. I tried to put some tweaks from his game into mine.
What do you enjoy doing in your free time? 
After training I watch movies (with a broad smile) and play with my one-year-old daughter, Shania.
What is your favourite dish?
Macaroni pie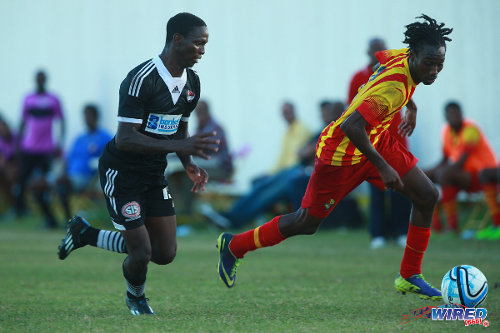 What pushes you to succeed? 

I love this game and I see this as a career and to make betterment for my daughter. I was once told that you must not settle for what you have now but always push to get more.  So that's what I do… push myself, work hard and I will hopefully get more.
Which three words best describes you as a person? 
Friendly, playful – off the field, on the field – I doh play! And mischievous… in a good way.
Who was your most important coach/coaches and why?
Shurland David, he gave me the opportunity to break into the Pro League at North East Stars. Before him, I was always on the bench.
What makes you stand out as a player? 
My fitness level. It allows me the speed and agility to recover the ball and play the game.
Favourite player:
(Again smiling) Other than myself… I would have to say (Central FC teammate) Ataulla Guerra and (Chelsea and Ivory Coast veteran striker) Didier Drogba.
What's your favourite team?
Locally – Central FC (not because I play with them but because we're a unique family unit).
Internationally – Chelsea FC.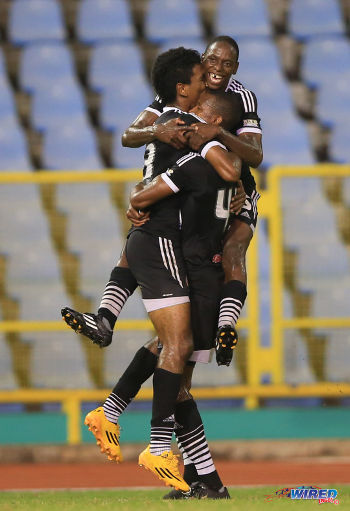 How do you prepare for a football match?
(First a grin, then a serious face) – I pray, then practice, then snack on TeaTime® or Shortcake biscuits followed by lots of water. I then go out and play football the best way I know how.
What was your best and worst moment in football so far? 
Best: Winning the Digicel Pro League 2014-2015 title.
Worst: Last season – working hard and not getting picked to play.
What is your ambition in the game?
To get the opportunity to play professional football in Canada or Europe, or with a Major League Soccer (MLS) team in the US.  (smiling again) A dream would be to play for Chelsea but I know it would take r-e-e-a-a-l work.
What is your target for 2015?
Firstly, capture the CFU title. We qualified for the semi finals of the CFU by beating home team Alpha United in Guyana.  It was my first experience outside of Trinidad and it was a challenge. Next is to try to make the national team and possibly gain international exposure. I'm working on the (CFU) title and my agent is working on the exposure.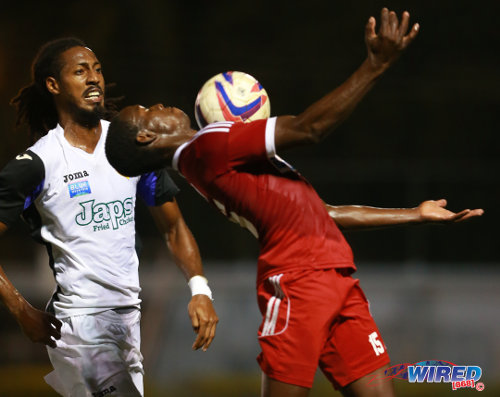 Who would you consider to be your greatest fan [that you know]?
My best friend Rickesha Telemaque – we talk before every game.
Do you have any words of inspiration/support for upcoming athletes in this field?
Football is a funny game. You have to be focused on what you want and strive to do better. Don't worry too much about past games always work for the next game. Hard work pays off.