Former Trinidad and Tobago National Women's Senior Team head coach Randy Waldrum, who took the "Women Soca Warriors" to within one goal of a FIFA 2015 Women's World Cup place, allegedly found out about his rejection for the post through the media.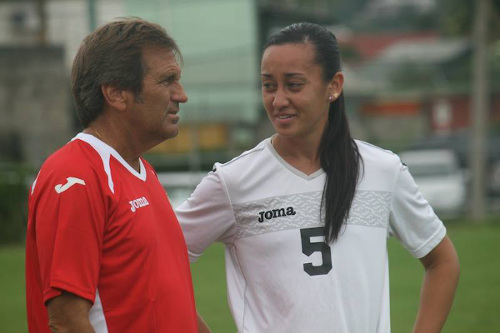 Last week, Trinidad and Tobago Football Association (TTFA) president Raymond Tim Kee told the Trinidad Express that the football body decided against re-appointing the Texan, due to his inability to commit fully to the job of national head coach.
Waldrum is also the head coach for US National Women's Soccer League (NWSL) team Houston Dash.
"I would not like to excommunicate Randy from the coaching staff," Tim Kee told Wired868, "but we have two tournaments around the corner and we don't have the luxury of time… In my mind, he is not entirely out of it. But for this Olympic and Pan Am (tournaments), we have to make a serious decision going forward."
Tim Kee suggested that he would consider re-hiring Waldrum in the future. But the coach was not thrilled at finding out about his rejection through the media.

"I have not been told anything other (than) being sent the (Express) article," Waldrum told Wired868.
Tim Kee admitted that he only asked general secretary Sheldon Phillips to contact Waldrum on Saturday, after TTFA's decision not to re-appoint him was already public.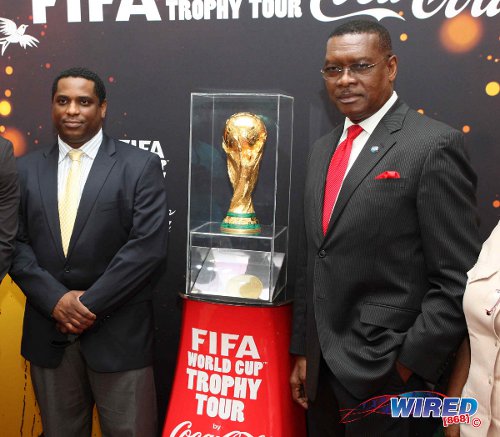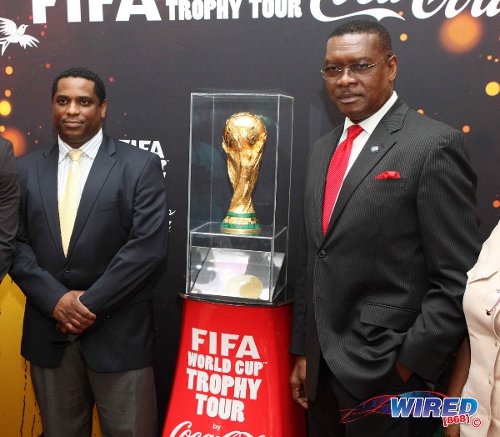 And Phillips, according to Waldrum, sent him the URL for the Express article.
The football president suggested that Waldrum was partly responsible for the TTFA's poor communication for supposedly failing to inform the football body of the extent of his club commitments.
"I have not (called Waldrum) but I asked the general secretary to give him a call… after the article was published," said Tim Kee. "Randy and I had a long conversation (last year) about going forward but this thing with (Houston Dash) was never part of the conversation.
"I didn't think I (should have) to call him and ask what is going on. He could have called me. I'm not making any excuse…"
However, the football president conceded that "it creates a problem for me too" when he learns about decisions through the media and insisted he did not mean to disrespect the Texan coach.
"I have huge respect for the relationship he was able to build with his players," said Tim Kee. "There is no animosity or disrespect (towards him), (the decision) was just about having someone fill in for these two tournaments. I would probably call him tonight."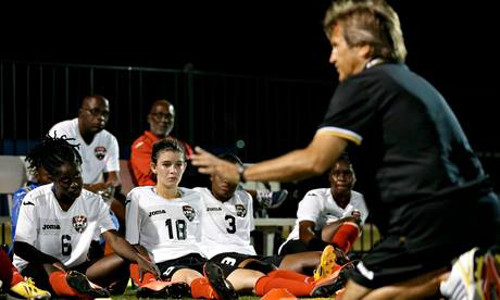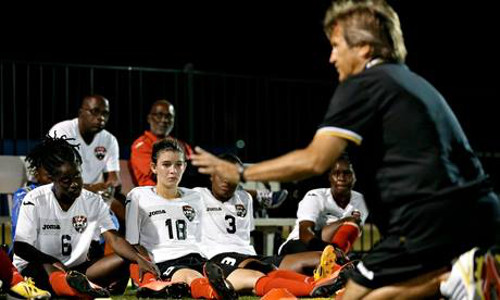 For his part, Phillips said his interaction with Waldrum on Saturday was informal and not meant to be official confirmation of the TTFA's decision.
"I only sent the article to Randy to ask whether he had seen it," said Phillips. "Up until that point, as far as I knew, there had not been a final decision. I spoke to Randy again on Sunday about the decision although it was more of a chat.
"To be honest, the article had a tone of finality which wasn't the case… It is just the schedule means he is unavailable for that period of time."
Tim Kee said he will meet technical committee chairman Richard Quan Chan on Thursday to discuss potential head coaches for the National Under-20 and Senior Women's Teams for the immediate future.
At present, St Ann's Rangers women's coach Jason Spence, who is the assistant coach for the under-20 and senior teams, has run combined sessions for the two squads with assistance from St Augustine Secondary coach Desiree Sarjeant.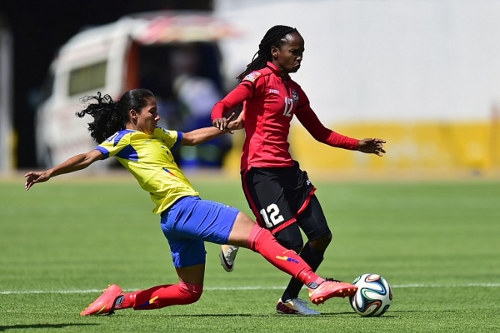 Tim Kee claimed that Waldrum declared himself unavailable for the Toronto 2015 Pan American Games and requested that assistant coach Jason Spence handle the team in his absence. He also supposedly requested that his son, Benjamin Waldrum, and an unnamed US-born physio be contracted by the TTFA.
Tim Kee said he balked at both suggestions although he revealed that Spence is now being considered for the post of National Under-20 Team head coach.
"My opinion is we have people here who I believe should be given an opportunity to be exposed at that level under a coach they can learn from," said Tim Kee. "I don't want to bring three or four coaches from abroad.
"I always believe in training people and having them as understudies… So I was thinking about the transference of knowledge."