Say what you like about Terry Fenwick—and most do—but never let it be said that the Englishman does not know how to make an entrance. Central FC's new old coach began his second term at the "Couva Sharks" with a 3-0 triumph over his former employer, San Juan Jabloteh that was largely overshadowed by chaotic scenes at the Marvin Lee Stadium in Macoya.
At the final whistle, spectators witnessed three red cards, referee Crystal Sobers was hounded throughout and Fenwick was ordered to the stands midway through the first half.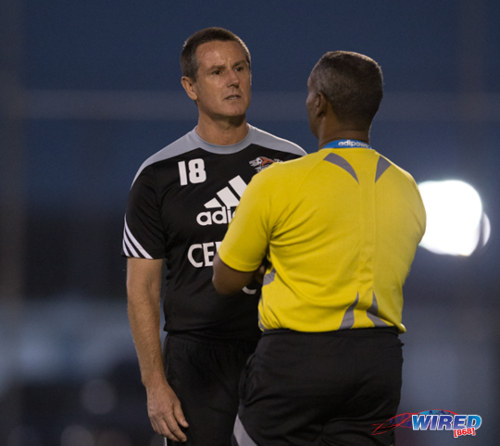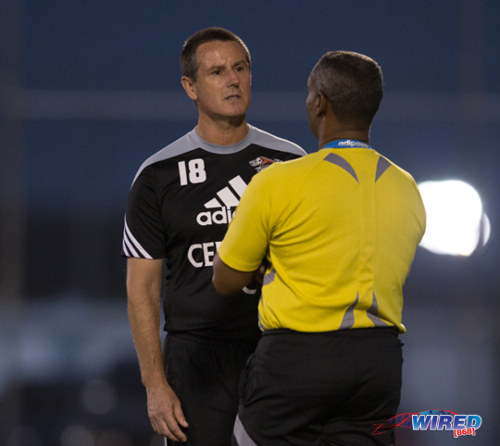 Business as usual for fiery Fenwick then? Well, not quite.
For once, the Englishman was more victim than antagonist as his return to Trinidad—after a short, disastrous stint in the Belgium lower league—ended in farce and chaos at Macoya.
Central, the club created by Sport Minister Brent Sancho and now run by his special advisor Kevin Harrison, turned its organisation upside down roughly two weeks ago to replace Yugoslav-born coach Zoran Vranes with Fenwick. And then they forgot to register Fenwick.

It meant that Fenwick, who thought he was making his official debut, was unceremoniously ordered out of the technical area as soon as match officials were alerted to the issue.
"It was an oversight," Harrison told Wired868.
Fair play to Harrison for putting his hand up; but it was a ridiculous error, even at domestic level. The fact that Fenwick was able to start the match on the bench at all suggested Harrison, who is now simultaneously Ministry of Sport advisor and Central operations director, was not the only person asleep on the job.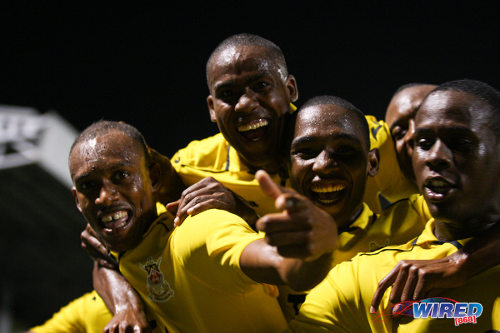 By the end of the night, though, Harrison must have been quite pleased as the Sharks made the most of Jabloteh's implosion and a shock 4-1 DIRECTV W Connection loss to Defence Force to move closer to their maiden Pro League title. Central are now six points clear of Connection with three matches remaining although the latter outfit, who are the defending champions, enjoy a game in hand.
Fenwick was not the only debutant in Macoya yesterday. Kelshall Alexander made his first appearance as technical director for Defence Force and might be forgiven for wondering what all the fuss over Connection is about.
The "Savonetta Boys", who were fresh from their 2015 TTFA FA Trophy final loss to North East Stars, were without injured defender Mekeil Williams and attacker Jerrel Britto and suspended playmaker Hashim Arcia. But that seemed little excuse for their shambolic defending that gifted Defence Force two goals inside the first six minutes.
Only one minute and nine seconds had elapsed when veteran striker Devorn Jorsling, the Pro League's leading marksman, opened the scoring with an uncontested header from inside the six yard box off a Jemel Sebro cross. And Defence Force received an encore in the sixth minute as midfielder Jerwyn Balthazar, also criminally unmarked, headed in a second from a Kerry Joseph free kick.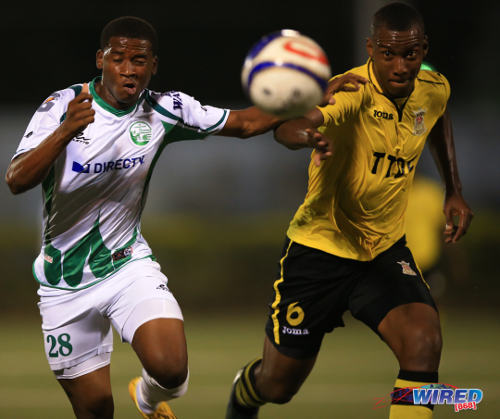 Jorsling got his double in the 41st minute—his 16th league goal of the season—with a fine half volley off another Joseph cross while Jemel Sebro got the Army's fourth in the second half after an intricate passing move that involved Balthazar and left back Aklie Edwards. Shahdon Winchester's close ranged finish in first half stoppage time was not nearly enough for Connection.
Fenwick is now within touching distance of local football's most prestigious trophy without breaking a sweat. Maybe he will even get to sit on the bench next week.
In the covered stands, Vranes sat with arms folded watching the proceedings. While Fenwick stood just in front of the car park so as, presumably, to communicate with his squad despite his lack of credentials. Central was paying two European coaches to not coach its first team.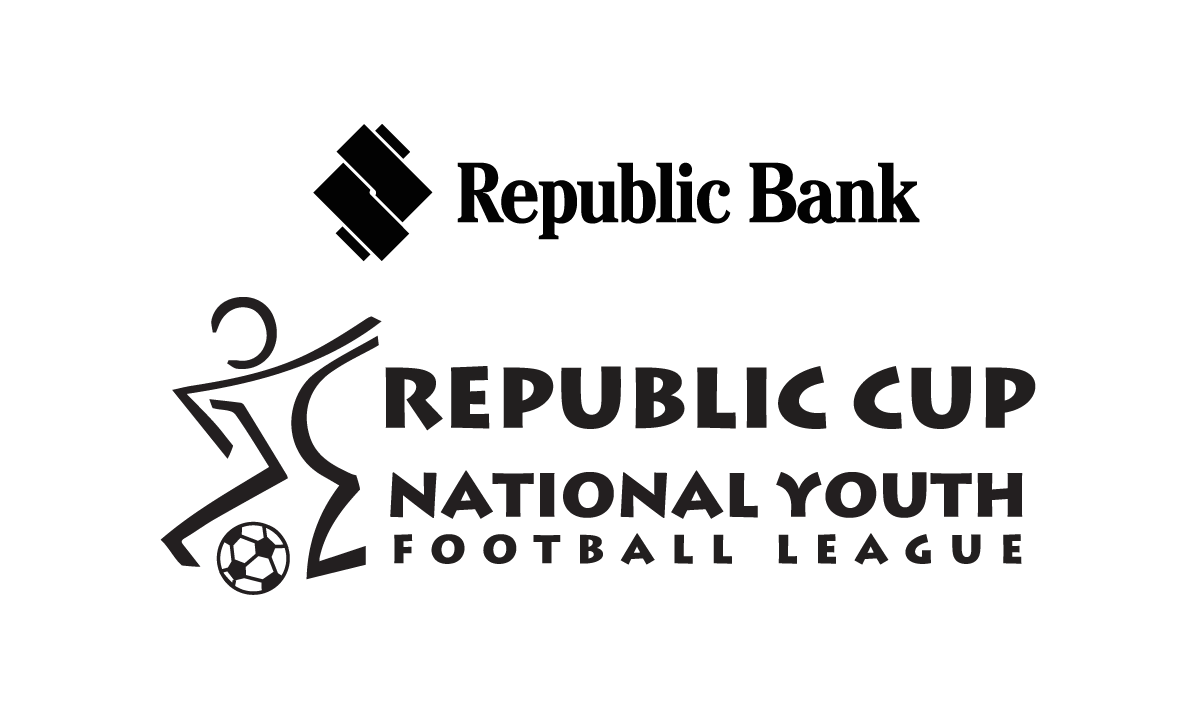 Insert joke about Harrison's suitability for the CEPEP portfolio here.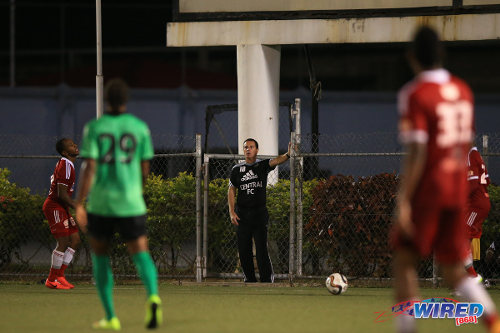 But Jabloteh's indiscipline put Central's administrative lapse to shame.
For the first 45 minutes, the expensively assembled Central team and Jabloteh's cut price squad of journeymen competed as equals. Trinidad and Tobago international midfielder Ataulla Guerra opened the scoring with a brilliant free kick in the 37th minute.
But, that moment apart, Jabloteh impressed with a mobile and flexible midfield quintet supported well by adventurous right back Garth Thomas. Central had reverted from 3-5-2 to Fenwick's preferred 4-4-2 formation while defender Jamal Jack started in central midfield in a largely unsuccessful attempt to disrupt Jabloteh's passing game. Yet it was the "San Juan Kings" who impressed early on.
Jabloteh coach Keith Jeffrey and his outfit should be a force to reckon with next season as they continue to grow from strength to strength. But, first, Jeffrey must address the disgraceful scenes that occurred in the second half.
Eleven minutes into the second half, Jabloteh utility player Jevon Morris—a man, to borrow a police euphemism, who is well known to the Pro League's disciplinary committee—was ejected for two violent gestures in the space of three minutes as he raised an elbow at Central's Jamal Jack and then swung a boot at Jason Marcano's midsection.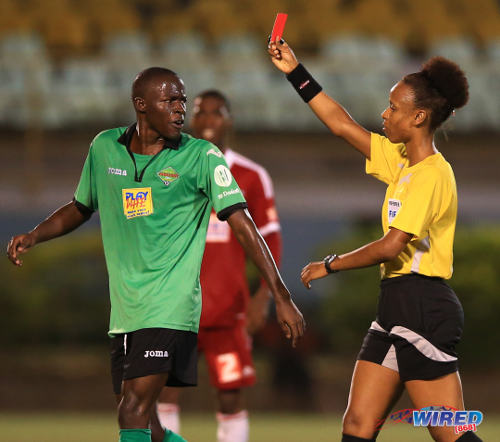 Another seven minutes later, Jabloteh lost another player as Jamaican Fabian Reid raged at referee Crystal Sobers for her failure to whistle after he was manhandled by Central's Kaydion Gabriel.
Reid had a point and Sobers allowed his initial show of dissent. But the Jamaican was ejected when he got into the referee's face to continue his rant.
Reid is unlikely to have told Sobers anything as imaginative as his teammate, Caleb Sturge, who was also dismissed in the 78th minute after he too felt that the referee failed to spot an infringement on him
Sturge, according to the match commissioner, informed Sobers as to what he would like to introduce to her rear end. And it was not a chair. Pick up lines are apparently not what they used to be.
Seconds earlier, Jack had doubled Central's lead after a Guerra through pass. And Guerra got the Sharks' third in the 84th minute following an assist from Willis Plaza.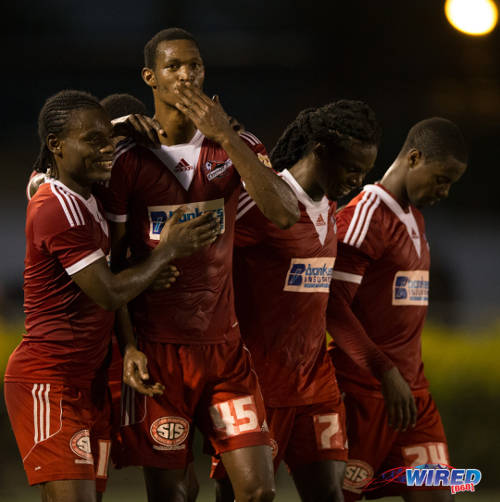 Central might be making room in their trophy cabinet now. Connection need a miracle.
(Teams)
Central FC (4-2-2-2): 21.Jan-Michael Williams (GK); 15.Kaydion Gabriel, 5.Akeem Benjamin, 2.Elton John, 24.Kevon Villaroel; 12.Jamal Jack, 6.Leston Paul (captain); 7.Jason Marcano (8.Sean De Silva 76), 11.Darren Mitchell (19.Nathaniel Garcia 78); 45.Ataulla Guerra, 33.Willis Plaza.
Unused substitutes: 1.Javon Sample (GK), 3.Keion Goodridge, 10.Marvin Oliver, 29.Upston Edwards, 99.Dwight Quintero.
Coach: Terry Fenwick
San Juan Jabloteh (4-3-2-1): 30.Shane Mattis (GK); 4.Garth Thomas, 15.Isaiah McIntyre, 24.Adrian Reid, 22.Caleb Sturge [Red card]; 11.Damian Williams (3.Brent Sam 69), 12.Brendon Boucaud (9.Johan Peltier 72), 18.Jevon Morris [Red card]; 17.Fabian Reid [Red card], 10.Kerry Baptiste (29.Tyrone Charles 58); 8.Newton Sterling.
Unused substitutes: 36.Raheem Belgrave (GK), 19.Dillon Kirton, 21.Neil Mitchell, 28.Kendes Garcia.
Coach: Keith Jeffrey
Referee: Crystal Sobers
Pro League results
(Tue Apr 7)
Central FC 3 (Ataulla Guerra 37, 84, Jamal Jack 76), San Juan Jabloteh 0 at the Marvin Lee Stadium;
Defence Force 4 (Devorn Jorsling 2, 41, Jerwyn Balthazar 6, Jemel Sebro 63), W Connection 1 (Shahdon Winchester 45) at the Marvin Lee Stadium;
Point Fortin Civic 2 (Marcus Joseph 22, Weslie John 44), St Ann's Rangers 1 (Sayid Freitas 14) at the Hasely Crawford Stadium;
Caledonia AIA 1 (Purnell Schultz 86), Police FC 0 at the Hasely Crawford Stadium;