Number 14 for W Connection, Hashim Arcia, was a tough number for Wired868 to contact, but with great persistence and bad weather, we were able to pull through.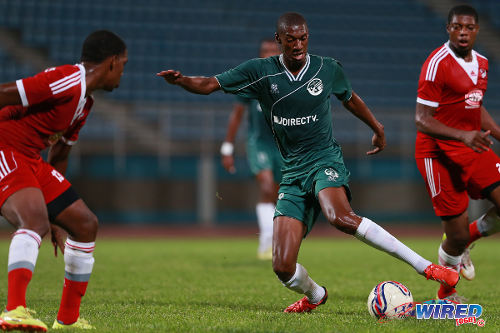 Stooping down next to the laptop, he cleverly spilled out answers to our questions.
Arcia played with the Trinidad and Tobago National football team for three games against Cuba, Suriname and St Vincent and the Grenadines during the 2012 Caribbean Cup qualifying rounds. The W Connection ambassador beamed while he spoke about his memory of representing his national team as well as helping W Connection to victory in the 2013/14 Pro League season.
Arcia expressed his hopes of representing his country again although he said that he wishes the "Soca Warriors" nothing but the best with or without him. He was positive too about his upbringing in Laventille.
"My experience growing up in Laventille was exceptional," Arcia told Wired868. "I say that because of my family is one of the most respected family in Trou-Macaque. My mother is the person responsible for a lot of positive activities in Laventille, so I had the discipline from a young age.

"My mother always encouraged me to go after my dreams and yes it helped me to choose this career path."
Read on as Wired868 reveals more about Hashim Arcia in our one-on-one with the W Connection playmaker: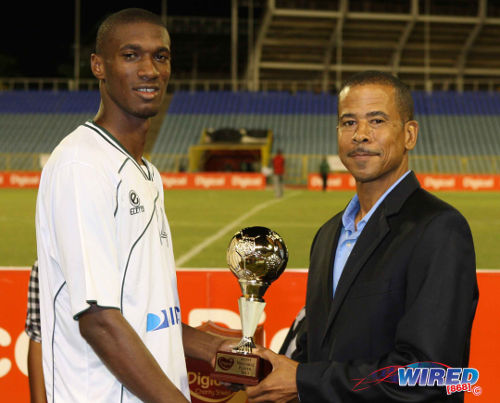 What is your date of birth?
08 October 1988
What school did you attend?
Success Laventille Composite School
How do you describe yourself?
I think I'm fun loving and easy to get along with.
One thing most people don't know about you?
I love to read, especially Moby Dick!
What do you enjoy doing in your free time?
I like basketball, and liming with friends and family.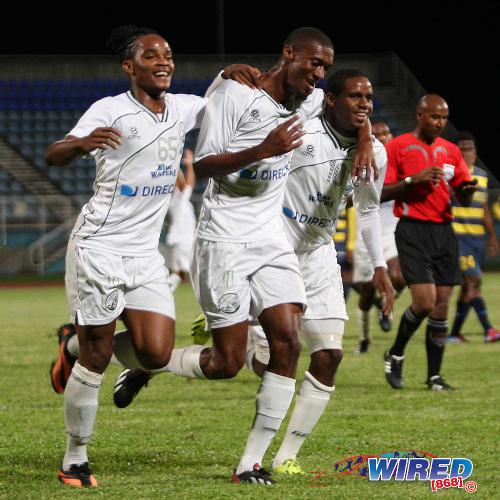 Cabbage or kit kat?
Kit Kat
What's your phone preference?
Samsung of course.
Favorite meal?
Macaroni pie all day everyday!            
How did you start playing football?
I started with the St Ann's Rangers around 8 or 10 years old.
What was your earliest football memory?
Playing a final against Trendsetter Hawks at the age of 11. I scored a goal and we also won the game.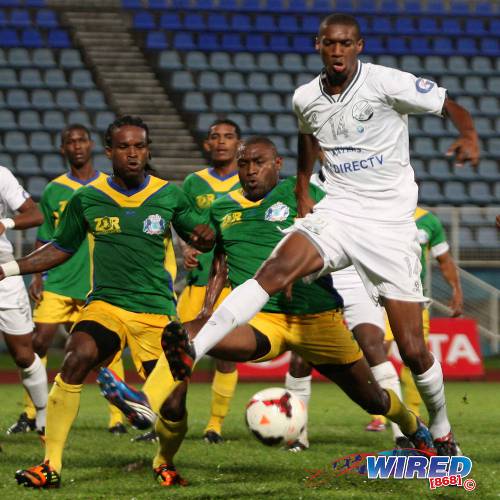 Who was your most important coach/coaches and why?
Most important coach is Stuart Charles because he is the only coach that teaches the game. He taught me the game.
What makes you stand out as player?
I play with humility and I'm a team player.
Who is your favorite player?
Lionel Messi
What is your favorite team?
Real Madrid
Why is Real Madrid your favorite team?
Because of past players I used to look up to Like Zinedine Zidane and Ronaldo.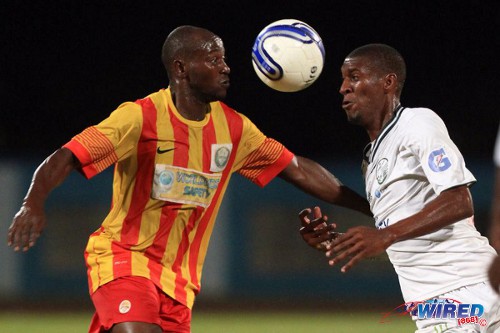 How often do you train?
I train almost every day. Training is sometimes hard but it varies daily.
What is your target for the new season?
To try and score more goals and help the team to win trophies.
Do you see yourself as a role model and if yes in what way do you think you can be a role model to the future generation?
Yes I do because a lot of kids in my community come up to me to (help) get them into the football programme. I believe by passing on what I have learnt as a player and as a man would be great for the future generation.  
What are your views on having football as your career in Trinidad and Tobago?
It's difficult but as long as you know what you're about you'll be ok.
What is your ambition in the game? How far do you hope to go?
My ambition is to achieve everything I could in Trinidad and then make the national team again and try to go further to get a contract outside of Trinidad and Tobago.