The Trinidad and Tobago National Under-20 football team entered the final stage of preparations for its New Zealand 2015 FIFA Under-20 World Cup this weekend when head coach Derek King welcomed his squad to their training camp in Miami Lakes, Fort Lauderdale. But there were four notable absentees.
Team trainer Sheron Joseph was unable to get a visa for the trip and doctor Terrence Babwah was unavailable while the Sportt Company and Trinidad and Tobago Football Association (TTFA) decided not to fund the travel of press officer Shaun Fuentes, who also does video work for the technical staff. Fuentes might still join the squad in Jamaica.
However, a more telling absence for the pre-tournament camp was national under-20 captain Shannon Gomez who cannot enter the United States at present as he is awaiting a green card.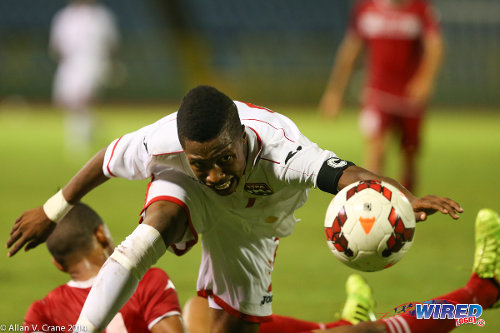 Gomez returned to Trinidad last month to join the team in training. If the DIRECTV W Connection right back had stayed in the United States, he would have been able to join his colleagues in Fort Lauderdale before jetting off to Jamaica with the young "Soca Warriors" for the CONCACAF Under-20 Championship, which kicks off on 9 January 2015.
But then the Warriors did not know whether their Fort Lauderdale camp would come off or not due to uncertainty over funding.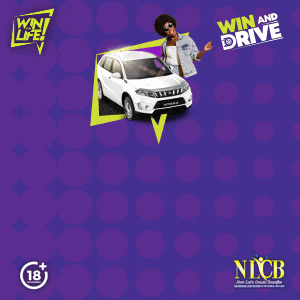 Gomez is the only specialist right back in the national youth team and his absence for their final tune-up matches again demonstrates the setbacks King faces due to administrative issues beyond his control.
The Under-20 team's trip to Florida was covered by the Sportt Company while TSTT met the full cost of accommodation and meals. The team, minus Gomez and two technical staff members, finally got to Miami Lakes on Friday evening after leaving Trinidad in three batches between Wednesday and Friday due to visa delays.
And, on Saturday, the teenagers faced a strong assembled United States XI in a 70-minute scrimmage match behind closed doors at the Sunrise Holiday Inn Ground.
The Warriors lost 2-0 but King described it as a good outing for his troops against fast and technically competent opponents. He singled out midfielders Matthew Woo Ling, Neveal Hackshaw and Jabari Mitchell as well defender Leland Archer and goalkeeper Johan Welch for their performances.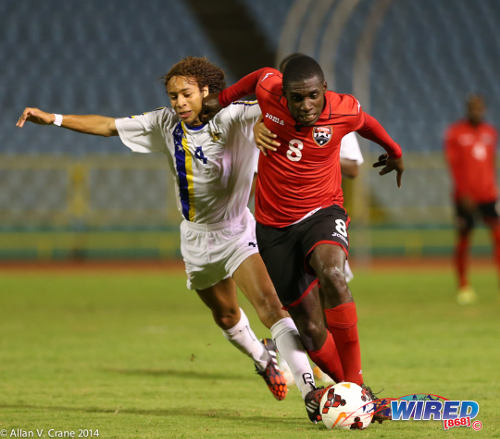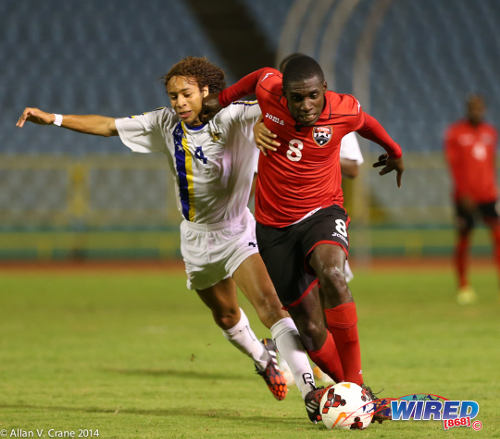 "We got a chance to mix it up and take a look at all the players and I am pleased with the level of play at this crucial stage heading into the tournament," King told the TTFA Media. "I am particularly impressed with the level of organization we showed in attack with (Matthew) Woo Ling, (Neveal) Hacksaw and (Jabari) Mitchell handling their roles well. (Leland) Archer also marshalled the defence well and Goalkeeper Johan Welch displayed impressive distribution of the football.
"So, all in all, we are rounding into form."
Former "Strike Squad" midfielder Richard Chinapoo, who now coaches in the United States, was a guest at the scrimmage and told the TTFA Media that he felt optimistic about what he saw.
"Given the fact that the team only arrived a couple days ago, they represented well and showed balance," Chinapoo told the TTFA Media. "Clearly we have options with the second unit demonstrating as high a level as the first in most areas which gives us options…
"There are things to be tweaked but if I was the coach I would be pleased. All we need is a few more games to fine tune things for next week."
The Warriors should be in action again from 7 pm on Monday when they face the Weston United Alumni at Vizcaya Park in Marimar. Meanwhile, Gomez is expected to leave Trinidad for Kingston, early this week, where he will wait on his teammates.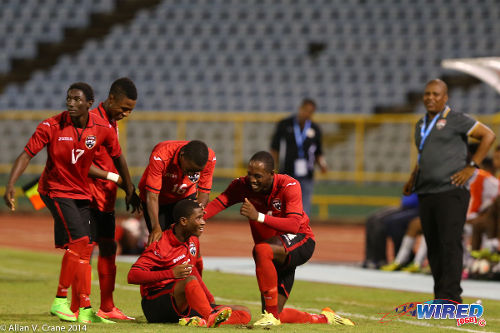 (Trinidad and Tobago national under-20 team)
Goalkeepers: Johan Welch (Houston Dynamo Juniors), Javon Sample (Central FC);
Defenders: Shannon Gomez, Martieon Watson, Maurice Ford (all W Connection), Brendon Creed (Temple University), Leland Archer (College of Charleston), Jesus Perez (North East Stars);
Holding midfielders: Neveal Hackshaw (North East Stars), Kevon Goddard (Central FC),  Akeem Humphrey (Club Sando), Matthew Woo Ling (St Anthony's College);
Attacking Midfielders: Aikim Andrews, Akeem Garcia, Jabari Mitchell (all W Connection), Duane Muckette (University of South Florida), Levi Garcia (Shiva Boys HC), Kishun Seecharan (Club Sando);
Forwards: Kadeem Corbin (St Ann's Rangers), Ricardo John (Virginia Tech).