At just after 8 pm yesterday, on Tuesday December 2, Trinidad and Tobago goalkeeper Kimika Forbes lay face down inside her own penalty area and seemed to will the ground to swallow her whole. Up in the stands of the Hasely Crawford Stadium, the seats were emptying fast.
In the four minutes that flew past between Monica Quinteros' devastating goal for Ecuador and referee Esther Staubli's final blast of the whistle, more than 5,000 patrons found their way through the exits.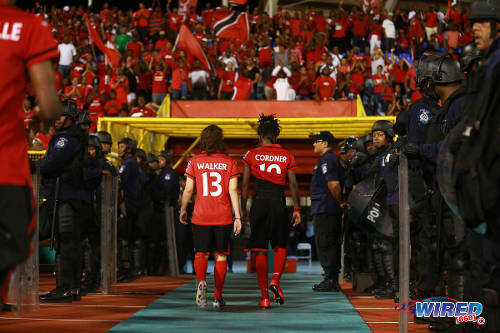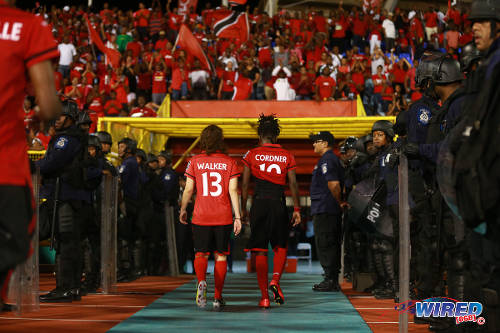 There was symmetry to the so-called 12th Warriors' dash for their cars. Most of them had never seen the national women's team play live before. They had paid record prices for tickets to be a part of history; not to nurse heartbroken players.
Trinidad and Tobago's Canada 2015 World Cup dream ended so abruptly in Port of Spain that, by Christmas, maybe some would wonder if it ever happened at all. Not the heartbroken "Women Soca Warriors", of course.
At the final whistle, young women in red shirts crumbled to the grass all over the field. Attacker Kennya "YaYa" Cordner was in tears while Sweden-based winger Ahkeela Mollon was later whisked away in an ambulance after complaining that she had difficulty breathing.
Forbes was absolutely distraught. It took a group of teammates and technical staff members to get her out of the glare of the stadium's lights and into the tunnel that led to the women's dressing room.
But who knows what it would take to take erase the memory of Ecuador's late goal, which robbed Forbes, her teammates and the country of a moment in history that can never be regained.
Twenty-five years ago, Trinidad and Tobago goalkeeper Michael Maurice claimed to have been partially blinded by the sunlight as a speculative long ranged Paul Caligiuri effort bounced past him to give the United States a decisive lead in the race for the final 1990 World Cup berth.
At least that goal came in the first half and the "Strike Squad" needed only an equaliser, which never came. Forbes failed to spot Quintero's flicked effort, from a left side Angie Ponce free kick, in stoppage time last night; and it meant the Women Warriors had to score twice in four minutes.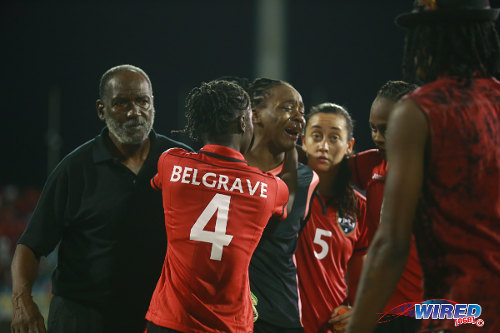 Forbes held herself culpable; and maybe the team's new-found followers might remember it that way. But those who followed this band of young women for the past three months or two years know differently.
In the end, the Warriors could not escape the sins of their poor preparation.
Win, lose or draw, the future of Ecuador's women's game was not in danger yesterday. Last year, the Ecuadorean Government bankrolled the South American nation's first women's domestic league while its fresh-faced 25-year-old coach Vanessa Arauz has benefitted from internships with professional male clubs in her homeland. And, for the first FIFA Play Off leg in Quito, the Ecuador FA embraced its own supporters by offering match tickets at between US$2 and US$10.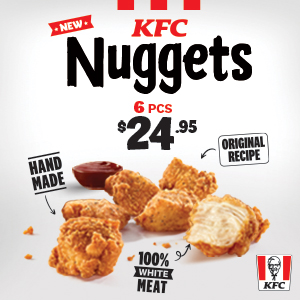 Ecuador's investment in the female game is no fly-by-night affair; but a long term commitment.
The Trinidad and Tobago Football Association (TTFA) can justify its own pricing, from an economical standpoint, as the stadium was packed and ready to party at a cost of $200 and $100. But what do you make of the audience's distraction during the game and the mass exodus before the final whistle?
The football squad took nothing for granted in the post-game press conference as it urged stakeholders not to abandon the female game again.
"It is very important moving forward that we capture the momentum and try and build it," said national coach Randy Waldrum. "We cannot have women's football go backward and take a back seat again."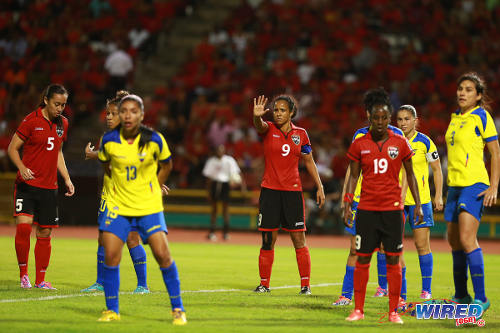 Warriors captain Maylee Attin-Johnson echoed his sentiment.
"You all see now what we can give and what a little investment in women's football can do," said Attin-Johnson. "Hopefully the heads that be take charge and continue, not continue, start putting money into women's football; and we can bear fruit from there."
Waldrum described his squad as Cinderella team and there has certainly been interest from all over the globe. But, in the ending, the final scene was less a fairytale and more like a clip from "Carlito's Way."
The women, against all odds, willed better for themselves. They dragged themselves up from the gutter and danced around a barrage of obstacles; paradise seemed within touching distance.
And then, at almost the last second, came the assassin's bullet.
Heartbreak did not seem inevitable at about 5 pm when the women literally danced on to the field to warm-up with 10,000 fans screaming in delight while the DJ blasted Super Blue's infectious "Fantastic Friday."
For the Caribbean Cup final in August, there were just over 3,000 patrons at the stadium. Yesterday, more than three times as many people were there just to watch them warm-up; and, once the action started, the attendance was about 20,000, which is just 2,000 shy of a full house.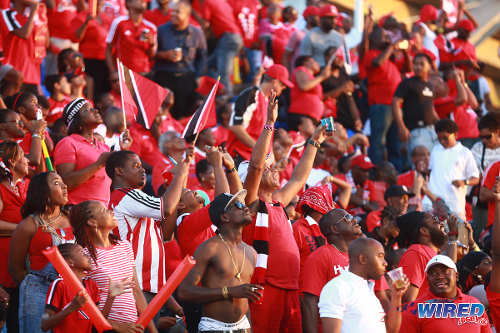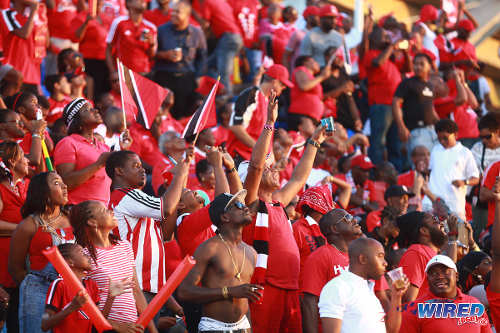 In the opening 15 minutes, Mollon thrice tested Ecuador goalkeeper Shirley Berruz with teasing crosses while, in the 19th minute, Cordner flicked a header wide from six yards after a left side delivery from fit-again veteran Tasha St Louis. St Louis stayed down holding her left leg, though; and, 17 minutes later, she left the playing field on a stretcher.
"La Tricolor" had worked itself into the game by then and had two good scoring opportunities. First, it took a tremendous sprint and tackle from Rhea Belgrave to deny Quinteros in the 33rd minute as the striker chased a pass from teammate Ambar Torres while, two minutes later, Quinteros drove overbar from about 25 yards and Forbes had to save an overhead kick from Torres in the 44th minute.
Two minutes into the second half, the Warriors continued their habit of bright starts under Waldrum as Cordner controlled a Mollon cross and clipped the top of the bar with another overhead kick.
But the game soon returned to its pattern with Trinidad and Tobago controlling possession in non-threatening areas but relying almost solely on the pace of Mollon rather than intricate inter-play to open up the opposing team. And Mollon's crosses were not finding their mark with enough regularity.
By the hour mark, the frustration was starting to bubble over and the Swiss referee cautioned Cordner for trying to drag the ball away from a theatrical Berruz to take a free kick.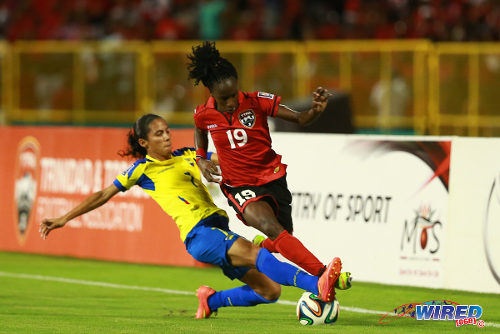 At the time, the Trinidad and Tobago supporters were entertaining themselves with "Mexican waves."
The Warriors' best opportunity came in the 77th minute when Mollon slipped the ball through for Cordner on the right flank as the Ecuador defence stepped forward in an unsuccessful attempt at the offside trap.
Substitute Mariah Shade, one of the team's best finishers at the Caribbean Cup MVP, was free in a central position. But Cordner cut inside to beat Berruz herself and was denied low by the Ecuador goalkeeper.
Shade threatened with a cross-cum-shot from an unlikely angle in the 84th minute. But, seconds before the end of regulation time, Ecuador won a free kick down the left flank and Quinteros seized the moment.
Ponce's spot kick whizzed into a crowded penalty area and the speedy striker flicked it hopefully towards goal. Forbes would have held it easily if she was on her line. But she was not; she had been sucked into the crowd just on top of her six-yard box.
Forbes may have time for a quick prayer as she watched the ball bounced, teasingly, on the grass behind her. The stadium gasped as they wondered what would happen next.
Quinteros and Ecuador were praying too. They had never qualified for a Women's World Cup and obviously doubted that God had a Trinidad and Tobago passport.
And then the ball crossed the line and snuggled against the net. La Tricolor roared; Trinidad and Tobago fans left.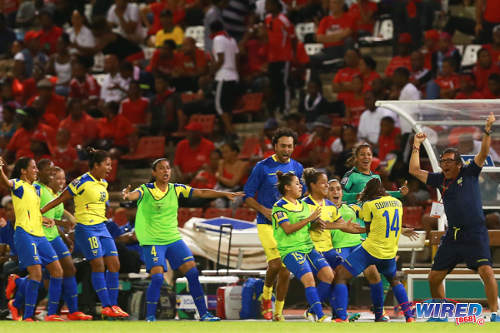 Brianna Ryce, the ever-bustling utility player, got the final chance of the match; but her snatched, lunging effort rolled wide and she looked as if she started crying from the moment she made awkward contact with the ball.
Staubli had seen enough and her final blast of the whistle might haunt the Warriors' dreams for some time.
"It's almost a replay of the guys in '89," said Waldrum. "If you don't put the team away and let them hang around, these things can happen to you. Unfortunately, football can be cruel."
Attin-Johnson said she felt as though in a nightmare.
"I think for us even though we have inspired a lot of people and we have paved a little bit of way for women's football," said the team captain, "we still didn't accomplish what we set out to accomplish. For us, we are very much disappointed in ourselves."
Arauz was unashamedly delighted.
"I feel so good because it is the first time Ecuador (qualified) for a Women's World Cup," she said. "So I feel it is the best thing in the world."
The petite Arauz, who is three years younger than Attin-Johnson, described the atmosphere as "cool." A former midfielder who never won an international cap for her country, Arauz began coaching at 22—three years ago—after a knee injury ended her playing career.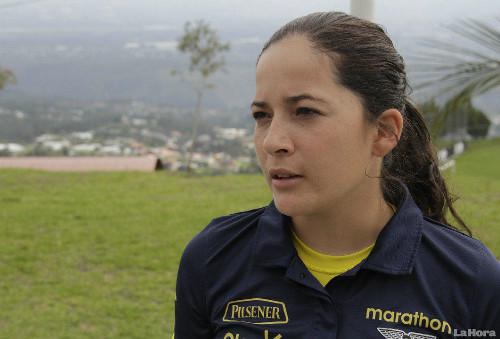 Last night, she made the biggest decision of the match by starting Quinteros ahead of her country's poster girl, Gianina Lattanzio, who was their top scorer in qualifying. And, even as extra time beckoned, Arauz believed that choice would win the match.
"Lattanzio is a good strong player," said Arauz, who made three personnel changes and a tactical alteration since the first leg. "But we wanted someone faster for this game."
Waldrum, who is 53, started coaching 11 years before Arauz was born. He hopes to continue in the Trinidad and Tobago programme and the national players and the media asked for his retention during last night's press conference.
TTFA general secretary Sheldon Phillips, who hired him in the first place, suggested, with a nod of the head, that there was no chance of the Texan leaving.
But then again, Trinidad and Tobago does not do post-mortems. This country—and least of all, the TTFA—is not fond of accountability.
Waldrum, who worked without a salary, has suffered from the farcical issues that afflicted the Warriors at times in their campaign. Yet, perhaps someone might ask why his team, despite its undeniable competence in defence, only managed three or four shots on target in Port of Spain yesterday; and just 20 shots in its last seven matches combined including an hour of extra time against Costa Rica and Mexico.
Ecuador was rewarded for supporting its own improbably youthful coach yesterday. The TTFA, despite hosting coaching courses for decades, has less confidence in its home-grown products. That might explain why Phillips was already assuring Waldrum before he had even consulted with the chairman of the TTFA's technical committee, Richard Quan Chan.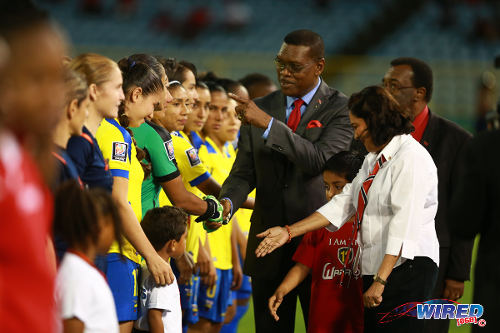 Attin-Johnson hopes to enter the local workforce soon along with Mollon. Both women hold degrees.
"In the next four years, I will be 32 with about three knee surgeries," said Attin-Johnson. "So I am not sure what the future holds."
With former national stand-outs like Russell Latapy still being owed money, the Warriors captain might be better off using her Sport Management degree in the public or private sector.
One can only hope that the women's work over the past two years will not be in vain.
"As you can see, not a lot was pumped into women's football and we reached to this point," said Attin-Johnson. "So hopefully the younger ones coming up won't have to go through what we went through."
There were still about 14,000 spectators who applauded the women off the field. Maybe half that number will return if the Women Warriors take to the field within the next three months; and it could be a starting point for their continued evolution.
Forbes, the Caribbean's top goalkeeper, will be an important part of that picture.
"Kimika is near and dear to my heart," said Attin-Johnson. "Kimika sacrificed a whole lot and has been through it; through the good, the bad and the indifferent. (She) is a very passionate player so it is hard to calm her down at this moment…
"But I will talk to her because she has a very bright future."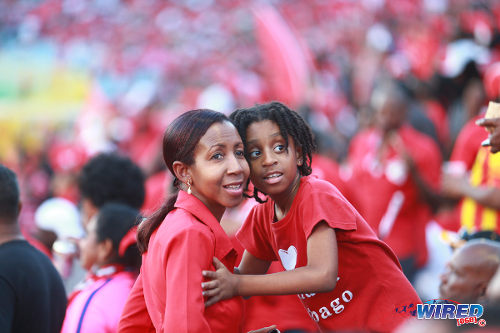 After 1989, another 16 years passed before the men got to the World Cup finals in Germany. Hopefully the Women Warriors will not have to wait so long.
(Teams)
Trinidad and Tobago (4-1-4-1): 1.Kimika Forbes (GK); 8.Patrice Superville, 4.Rhea Belgrave, 5.Arin King, 14.Karyn Forbes; 9.Maylee Attin-Johnson (captain); 12.Ahkeela Mollon, 16.Brianna Ryce, 11.Janine Francois (7.Dernelle Mascall 80), 19.Kennya Cordner; 10.Tasha St Louis (3.Mariah Shade 37).
Unused substitutes: 17.Sandra Baron (GK), 2.Ayanna Russell, 6.Khadidra Debessette, 13.Anique Walker, 16.Jasmine Sampson, 18.Khadisha Debessette, 20.Lauryn Hutchinson.
Coach: Randy Waldrum
Ecuador (4-4-1-1): 1.Shirley Berruz (GK); 7.Ingrid Rodriguez, 3.Lorena Aguilar, 16.Ligia Moreira, 6.Angie Ponce; 13.Madeline Riera (19.Kerly Real 58), 20.Andrea Pesantes, 5.Mayre Olivera, 8.Erika Vasquez; 10.Ambar Torres (18.Adriana Barre 80); 14.Monica Quinteros.
Unused substitutes: 4.Merly Zambrano, 9.Gianina Lattanzio, 11.Elizabeth Caicedo, 12.Irene Tobar, 15.Palacios Mendoza, 17.Tamara Angulo.
Coach: Vanessa Arauz
Referee: Esther Staubli (Switzerland)
FIFA 2015 World Cup Play Off 
Second Leg
(Tue Dec 2)
Trinidad and Tobago 0, Ecuador 1 (Monica Quinteros 90) at Port of Spain;
First Leg
(Sat Nov 8)
Ecuador 0, Trinidad and Tobago 0 at Quito.