Eighteen-year old St Anthony's College attacker Kwesi Allen cannot work on his football skills as often as he would like.
Allen, who plays at right wing or striker, was the top scorer in the Secondary Schools Football League (SSFL) Premier Division this season. However, as a Success Village, Laventille resident, the harsh reality of his crime plagued community means that he cannot train by himself as late as he would like because he has to be indoors by a certain time.
Allen is determined not to let this deter him from achieving his dream and it just further motivates him to excel in football.
Allen took time from his hectic training schedule for a one-on-one with Wired868: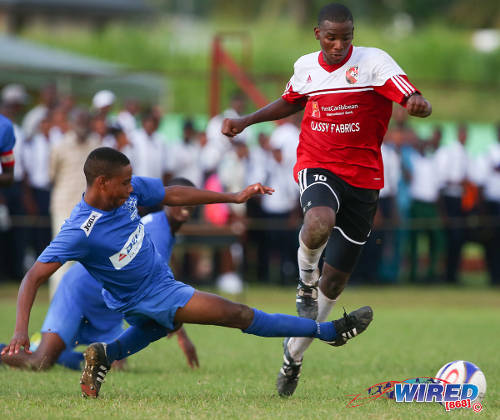 Name: Kwesi Allen

Date of Birth: 14 June 1996
Position: Right Wing and Striker
Hometown: Success Village, Laventille
What is something most people do not know about you?
I am shy at first.
What do you enjoy doing in your free time?
I enjoy socializing with friends and family.
What do you hope to do when you finish school?
Go to college, get my degree in Business. I like Accounts and would like to be an Accountant one day.
Why did you start playing football?
I have always looked up to my brother, Travis Joseph, whenever he was playing for St Anthony's College and I wanted to follow in his footsteps. He played for four years at Liberty University in Virginia, got his degree and now teaches at St Anthony's College.He also plays for Las Lomas in the Super League.
Who was your most important coach/coaches and why?
My brother Travis because he always encourages me to do my best and uplift my teammates. 
What makes you stand out as a player?
My technical skills on the ball.
Who is your favourite player?
My brother who also plays right wing and striker.
What is your favourite team?
FC Barcelona.
What was your best moment in football so far? And your worst?
My best moment was when I scored my very first hat trick at St. Anthony's College against Carapichaima Secondary School, and my worst was when I got a red card in the North Zone Intercol Finals against Diego Martin Junior Secondary School in 2012.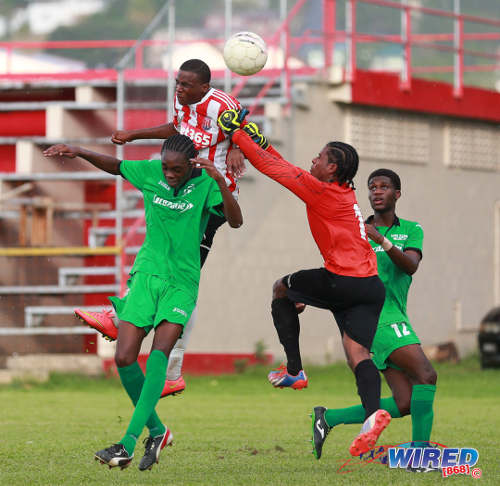 What is one football moment you can never forget?
Scoring the winning goal against St Mary's in 2013.
What is your target for the season?
(I wanted to be) the first player to score the most goals in the Premier League, and win the Premier League as well.
How do you handle pressure in important games?
When I'm under pressure I ask for the ball more.
How does it feel to hear the supporters cheer you on?      
It encourages you to lift the team and my performance during the game.
How do you guys motivate each other at half time when you are trailing?
We try not to worry about first half because it is already done and we try to focus on the second half.
As a student, how do you manage to balance school work and games?
I study on weekends instead of during the week.