An Andrew Rullow hattrick kept St Anthony's College's title hopes alive for another 48 hours at least; but it was at the expense of Chaguanas North Secondary.
The "Westmoorings Tigers" enjoyed a breezy afternoon on their home ground today as they mauled Chaguanas North 6-1 to remain within one point of SSFL Premier Division leader, Naparima College, with one match remaining.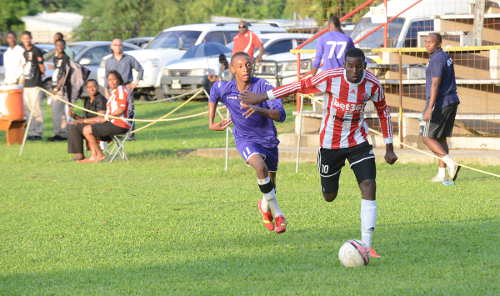 St Anthony's plays its final game of the season at Westmoorings against bottom placed East Mucurapo Secondary on Wednesday afternoon while Naparima has a trickier outing against Shiva Boys HC—albeit Shiva minus its star player Levi Garcia—at Guaracara Park.
For Chaguanas North, it was a case of "game over." The central school will join East Mucurapo and Arima North Secondary in the SSFL zonal competition next year.
Chaguanas can still catch Presentation College (San Fernando) and either of Fatima College or Carapichaima East on 12 points on Wednesday. But there is the considerable matter of Chaguanas' minus-23 goal differential, which is 12 goals worse than Carapichaima's tally.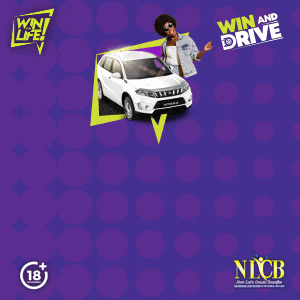 Their fall from the top flight means an anticlimactic end to 2014 for the Chaguanas North technical staff duo of coach Nicholas Griffith and manager John Patterson who drew global attention to their city, earlier this year, for the coach's work with youths in the tough village of Crown Trace.
Griffith was awarded a Kia motorcar while Patterson was a FIFA guest at the 2014 World Cup final at the Maracana Stadium in Brazil.
But there was no goodwill in Westmoorings this evening.
"We cyar lose!" the Chaguanas players sang before kick off. "We cyar lose!"
Within the opening two minutes, they were already behind.
St Anthony's playmaker and Trinidad and Tobago national under-20 player Matthew Woo Ling curled a deep corner kick towards the last post and the lanky Rullow nodded over the goal line without being inconvenienced by a challenger in a purple shirt.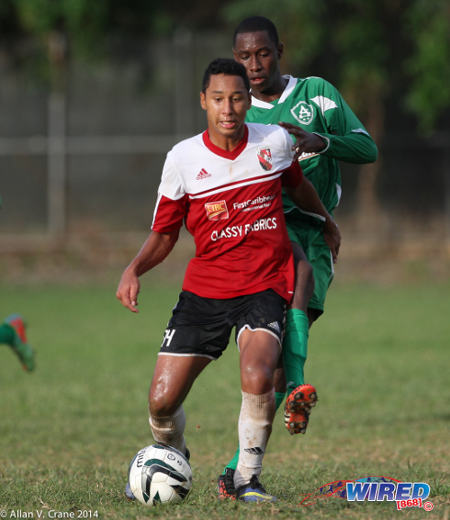 "Come on fellahs!" Griffith urged his players. "Let's play!"
The effort was there from Chaguanas North but the visitors were outmatched in almost every department. Griffith gambled by putting one of his top scorers, Maalik Campbell, in goal for the first time this season.

Campbell has apparently spent most of his young career between the uprights as opposed to in midfield, which is surprising considering his impressive footwork and passing ability.
As it were, onlookers today still have no idea whether Campbell is any good with the gloves or not. St Anthony's players never shot the ball until they saw see white of his eyes; and he never had the opportunity to be a hero.
Woo Ling doubled the host team's advantage with a close range finish in the 37th minute after a flowing attacking move that involved Shakeem "Barney" Patrick, Rullow and Jules Lee. And Rullow teed up Lee for a simple finish and St Anthony's third item in the 43rd minute after the striker broke the offside trap.
There was a moment of hope for Chaguanas North, 58 seconds after the restart, as attacker Casim Kellar capitalised on a defensive error to lob St Anthony's goalkeeper Carlton Alfonso from 25 yards. But Kellar and the promising frontman Louie Johnson lacked the support to stage a successful recovery.
Chaguanas North players howled in protest when, in the 59th minute, St Anthony's attacker Kwesi Allen took a throw-in while opposing right back Isaiah Cadogan was on the ground requesting medical attention. And St Anthony's promptly scored their fourth goal from that attack as Rullow headed home Allen's subsequent cross.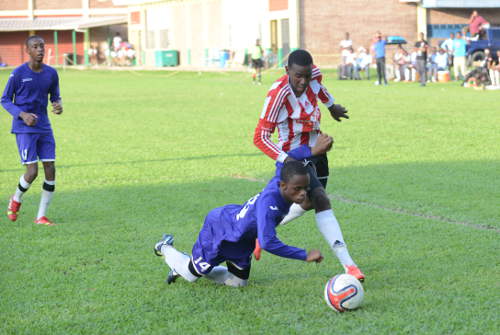 "You should have waited for the ball to go out before you went down," said Kellar, who might never have heard about adding insult to injury.
"But it was out," retorted a distraught Cadogan, who limped off a few minutes later.
Griffith responded by sending on substitute goalkeeper Aaron Best and pushing Campbell into midfield. But the horse had left the stable long ago.
Best picked the ball out of his net twice as Rullow completed his hattrick and Allen pinched an item while Campbell never managed a shot on goal.
St Anthony's technical staff gave breathers to Woo Ling, Patrick and Rullow in the final 20 minutes and 15-year-old substitute and central midfielder Shem Clauzel made the most of his cameo with a polished, intelligent performance.
If Clauzel is a reliable gauge, the Tigers' future is in good hands. But St Anthony's coaching duo of Nigel Grosvenor and Travis Joseph will need a little luck on Wednesday if they are to seize the present too.
(Teams)
St Anthony's College (4-2-3-1): 1.Carlton Alfonso (GK), 2.Jared Flament, 23.Mwasi Charles (captain), 18.Simon Joseph; 6.Leon Whyle, 14.Matthew Woo Ling (9.Darius Olliveira 64); 23.Shakeem Patrick, 8.Jules Lee (7.Shem Clauzel 66), 10.Kwesi Allen; 19.Andrew Rullow (11.Adrian Kerr).
Unused substitutes: 22.Oba Augustin (GK), 15.Nicholas Moyou, 17.Raheem Borde, 20.Yevam Rajpaul.
Coach: Travis Joseph
Chaguanas North (5-4-1): 77.Maalik Campbell (GK); 14.Isaiah Cadogan (80.Quinnel Gittens 77), 99.Jesse Frank, 5.Chad Paul (captain), 15.Jourvel Guadeloupe, 45.Horatio Charles; 11.Phillip John, 18.Casim Kellar, 13.Keston Boyke (14.Aaron Best [GK] 61), 20.Miguel Sylvester; 7.Louie Johnson.
Unused substitute: 29.Jamal Green.
Coach: Nicholas Griffith
Referee: Sheldon Gomez
SSFL Premier Division result
(Mon Oct 13)
St Anthony's College 6 (Andrew Rullow 2, 59, 77, Matthew Woo Ling 37, Jules Lee 43, Kwesi Allen 79), Chaguanas North 1 (Casim Kellar 46) at St Anthony's;
Upcoming fixtures
(Wed Oct 15)
St. Anthony's College v East Mucurapo, 3.45 pm, St. Anthony's;
Chaguanas North v Trinity College East, 3.45 pm, Chaguanas;
Presentation (San F'do) v St. Benedict's, 3.45 pm, Guaracara Park;
Fatima College v Carapichima East Secondary, 3.45 pm, Fatima;
St. Mary's College v Arima North, 3.45 pm, St. Mary's;
Naparima College v Shiva Boys HC, 3.45 pm, Lewis St., San F'do;
San Juan North v St. Augustine Secondary, 3.45 pm, San Juan.