The West Indies cricket team agreed to play today's opening One Day International (ODI) against India in Kochi with just two hours to spare before the scheduled start of the match at 2.30 pm local time (4.53 am TT time) today in a move that would come as a relief to the West Indies Cricket Board (WICB) and the Indian Cricket Board of Control (BCCI).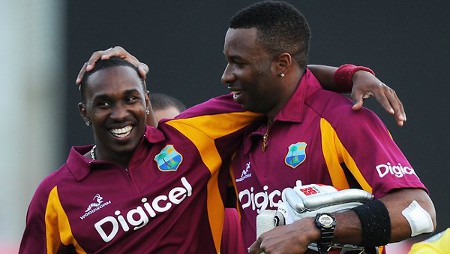 However, the act of good faith to the two cricket boards by the players did not extend to West Indies Players Association (WIPA) president Wavell Hinds.
In a second letter to Hinds and copied to WICB president Whycliffe "Dave" Cameron, CEO Michael Muirhead, manager Clive Lloyd and other stakeholders, which was again leaked to Wired868, the players insisted they would not accept any decision made without their input—in reference to last month's Collective Bargaining Agreement (CBA)/Memorandum of Understanding (MOU), which was signed on their behalf by WIPA.
"After much consideration, the West Indies players have decided to participate in the 1st One Day International against India starting (today)," stated the players. "This decision should not in any way be construed as an acceptance by the players of the unreasonable terms and conditions put forward to us by WICB nor is it an acceptance of the purported new Memorandum of Understanding.
"The Players will not accept any agreement it has had no input in, did not give its consent to and which would infringe on its rights. We reserve all of our rights and intend to seek independent advice so as to establish the players' best course of action."

And, crucially, the players have now served notice demanded to Hinds that he and other unspecified board members who they deem guilty of conflicts of interest must resign.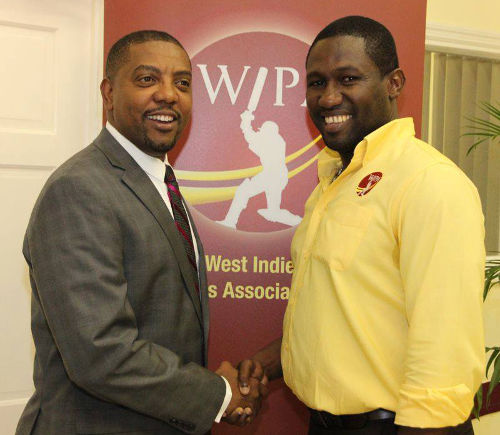 "We are extremely disappointed that you have once again failed to respond to our letter dated October 4th 2014 signed by the players in India," wrote the players. "In fact, you have not responded to any of our letters subsequently sent seeking clarification nor have you attempted to address any of our concerns raised in our correspondence…
"In light of the above, we the players have now lost all confidence in your ability to properly represent the players in any meaningful way and as such, we are calling on the Officers of WIPA and any of those who may have a conflict of interest to tender their resignation unconditionally with immediate effect…
"We shall inform the WICB, that they are to not take any instructions from any of the Officers until such time as we are able to consult with the members of WIPA to put in an interim measure that is acceptable to all."
The players reiterated their belief that the two parties should revert to the old MOU until a new one could be renegotiated with their input although there was no threat as to what might happen if the WICB rejected their position.
"For the record, we wish to reiterate our position put forward to the WICB earlier, that we continue under the old structure until a new agreement is reached between the players and WICB," wrote the players. "Neither the WICB nor the players would be in a disadvantageous position since this would have been mutually agreed by the parties. This we believe is a sensible and reasonable approach for all concerned."
Editor's Note: Click HERE to find out why the West Indies players are against the CBA/MOU agreed between the WICB and WIPA.
Click HERE to read the questions asked of WIPA president Wavell Hinds by the cricketers.
And click HERE to read the full letter by the West Indies players demanding Wavell Hinds resignation as WIPA president.