Trinidad and Tobago national team defender Arin King was supposed to join teammates Maylee Attin-Johnon and Tasha St Louis in the post-game press conference yesterday but never made it.
It was, arguably, the only time King missed her cue on Tuesday night.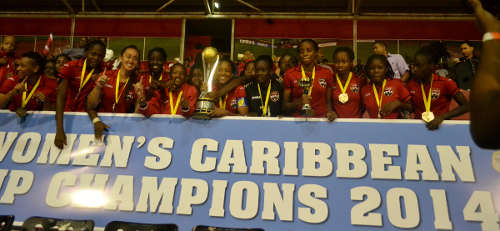 In the inaugural Women's Caribbean Cup's tense final at the Hasely Crawford Stadium, Port of Spain, it was Trinidad and Tobago's rearguard—rather than its celebrated offence—that made the difference as the "Soca Princesses" successfully defended an early Mariah Shade strike to edge Jamaica 1-0.
At the final whistle, the Princesses had completed the entire four-game tournament without conceding a single goal. But goalkeeper Kimika Forbes' clean sheet was the only thing last night's triumph had in common with Trinidad and Tobago's lopsided earlier fixtures.
"I am very excited to get the win," said Trinidad and Tobago's coach Randy Waldrum. "It was a very difficult game for us… It wasn't out best performance by any means but we needed a game like this tonight so we could find out the areas we need to work on.

"Having said that I couldn't be more proud of the girls for the effort to score 21 goals and not give anything up."
Team captain Maylee Attin-Johnson saw the positive side of an ugly win as well.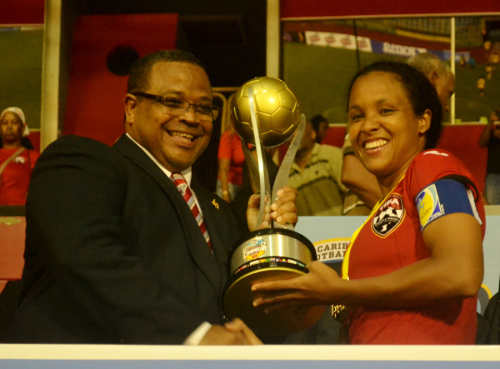 "We knew it would be a dogfight," said Attin-Johnson. "In the past, we would have come out on the opposite side of this end result… We obviously need to improve on our performance but, moving forward, these are the kind of victories we need to get."
After dancing past their group opponents, led by Kennya Cordner's pizzazz and the scoring boots of St Louis and Shade, about 3,000 fans came out to see the Princesses sashay past fierce regional rival, Jamaica, and over the finish line. It did not quite work out that way.
The Caribbean Cup did not kick off; it exploded into life. But it was the "Reggae Girlz" who lit the fuse.
Deep-lying Trinidad and Tobago midfielder Karyn "Baby" Forbes gave the ball away from the touch with a poorly executed long, diagonal ball. And, within 36 seconds, King and the equally impressive Rhea Belgrave were forced into two desperate, full stretch tackles as speedy Jamaican striker Shakira Duncan and her industrious foil, Christina Murray, bore down on the opposing goal.
In less than a minute, the Princesses had probably faced more offensive menace than they did in the previous 270 minutes of tournament play.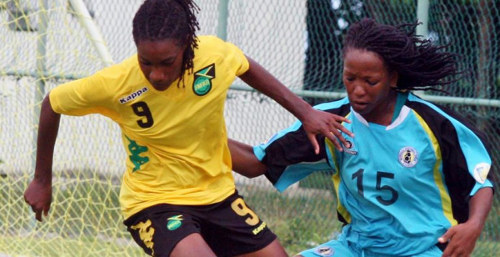 Cordner touched the ball in earnest for the first time in the third minute and was immediately felled, near the centre of the field, by a flurry of tackles from Murray and midfield enforced Nicole Campbell-Green.
This final, one sensed, would be a tasty and testy one.
And then, just like that, the Princesses were ahead.
In the eighth minute, Cordner won an inch on the left flank and threaded a pass to St Louis on top the Jamaican box. Janine Francois, always a willing runner darted into space to her right for the obvious pass. But St Louis ignored her and lofted the ball over the opposing defence and into the path of Shade's trademark diagonal dash.
And Shade held her nerve to blast into the far corner for her sixth goal of the competition, which was just one shy of the seven from eventual top scorer and teammate, St Louis.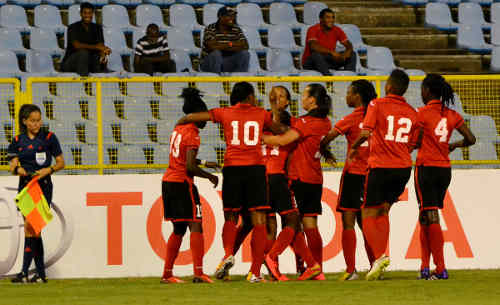 Jamaica's response was almost immediate. Two minutes later, left back Monique Pryce drove a ball though the host team's backline for Duncan only for a sliding King to make an inch-perfect challenge.
Despite the goal, the Princesses were struggling to get a foothold in the midfield. Murray kept so close to Karyn Forbes that they could have shared one jersey while Cordner was guarded by the equally athletic Jamaican right back, Sashana Campbell, and sometimes right side midfielder Kenesha Reid as well
"I don't think Kennya was on her best game tonight," said Waldrum. "Jamaica obviously had scouted us well. Every time she got the ball, they tried to get two players around her because of her pace…
"I also think it was because we didn't keep it as much we had in the past and connect it to get forward. So the opportunities really were not great opportunities for her. The kind of service she got from us was not great and I thought they did that against Baby too."
Trinidad and Tobago got the trophy—its first senior title in 13 years—but, tactically, Jamaica coach Merron Gordon might feel his Girlz were superior.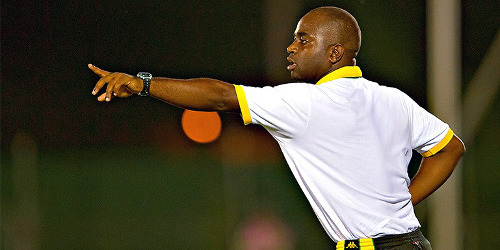 "Our game plan worked," said Gordon. "We got past the Trini defence about four times but just didn't score… (Cordner) didn't get to play today."
There was some vindication in TTFA general secretary Sheldon Phillips' decision to recruit Waldrum last night as the United States coach led the Princesses to the Caribbean title. For the first time in the tournament, Phillips showed up at yesterday's post-game press conference accompanied by president Raymond Tim Kee.
But Gordon, a Jamaican on his first assignment as senior coach after three years with the junior teams, arguably provided a counter-argument that the Caribbean is not devoid of tactical minds.
It is worth noting too that Bertille St Clair took Trinidad and Tobago to the 1991 Under-20 World Cup and Anton Corneal, the TTFA's last technical director who quit after three years without pay, helped steer the young "Soca Warriors" to the 2007 Under-17 and 2009 Under-20 World Cups.
Are Trinidad and Tobago's coaches seen as anything more than cheap labour who must toil unpaid until the TTFA finds a foreigner willing to take their jobs?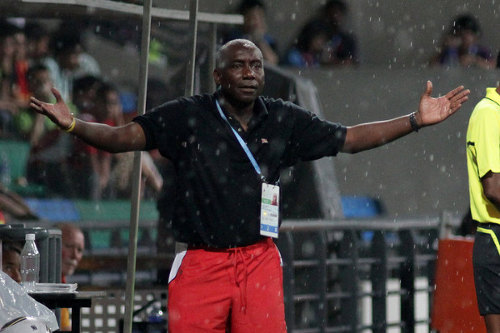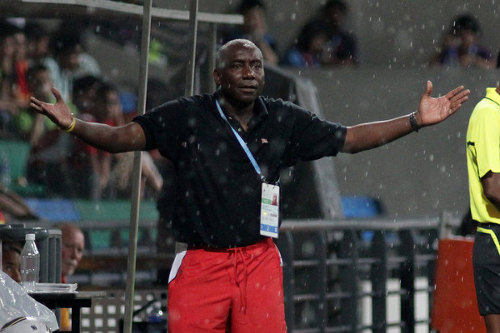 It is a debate worth having at some juncture. But, for now, it is better to appreciate the efforts of the young women in red, black and white strip who defied everything Jamaica threw at them.
By halftime, King and Belgrave had executed a combined six decisive tackles on Duncan—including one lunge each inside their own penalty box—while Murray lashed one effort wide from on top of the Trinidad and Tobago area after she pounced on a short pass meant for Attin-Johnson.
How long could King and Belgrave keep this up?
Before the game, Waldrum suggested that his central defenders' intelligence would be key in deciding when to press high or drop deep to cater for the pacey Jamaican frontline. But, collectively, he did not think his team found the right answer against Gordon's Girlz.
"We knew they were going to play very direct with the pace they had on top," said Waldrum, "and I think we respected that pace a little bit too much. I think our backs played too deep and gave them way too much room in front of our backline to pick up balls and run at us…
"Defensively, I thought we got pulled apart a little bit… (And) because of our backline dropping so deep, our midfield line dropped deep as well and we never could pick up a second ball if we got it cleared and they were on top of us again."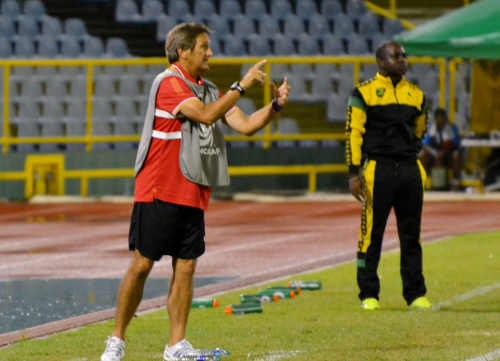 In the 50th minute, Campbell-Green stole from Francois and found Donnakay Henry who crossed from the left flank. King tried to block the danger but, inadvertently, turned the ball against her own upright.
It was as close as Jamaica came to an equaliser although Trinidad and Tobago goalkeeper Kimika Forbes, sister to the Princesses' key midfielder, did need to make two vital second half saves.
There was late pressure as Jamaica targeted rookie defender Taylor Mims, who made her first appearance of the tournament in the 80th minute for exhausted right back Patrice Superville.
It was the fourth right back T&T used this tournament as Belgrave started there before shuffling inside to replace the injured Ayanna Russell; while the second choice full back, spritely teenager Khadidra Debesette, succumbed to a back injury in the previous fixture.
But Trinidad and Tobago stood resolute.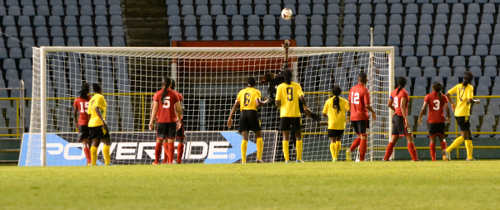 "We didn't execute (our plan) well but we stayed in the game," said St Louis.
St Louis agreed that perspiration, more than inspiration, had given Trinidad and Tobago the Caribbean Cup crown.
"I told our teammates once our legs give out, we have to play with our hearts," said Attin-Johnson, "and that is exactly what we did…
"This game is a gift for Independence (Day) for Trinidad and Tobago."
Now, the Trinidad and Tobago women want something back. They want the support necessary to allow them to prepare properly for October's CONCACAF tournament in the United States.
Trinidad and Tobago, Jamaica, Haiti and Martinique, will compete with host nation, the United States, as well as Mexico, Costa Rica and Guatemala for three automatic Canada 2015 World Cup spots plus one play-off berth.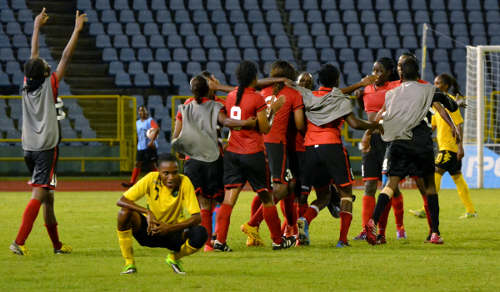 Waldrum, who also coached the bottom placed United States' National Women Soccer League (NWSL) club Houston Dash, will remain with the Princesses until then.
"There are eight teams in (CONCACAF) and three and a half spots (available for the 2015 World Cup)," said Waldrum. "This is probably the best chance in the next ten years for us to qualify."
Waldrum, according to the TTFA, coached Trinidad and Tobago free of charge at the Caribbean Cup. There is no word so far as to what his financial package is for the next two months; or who is paying it. But, undoubtedly, the Princesses will need money.
Attin-Johnson said the women were encouraged by athletes like golden World Championship hurdler Jehue Gordon, who succeeded despite minimal support from corporate Trinidad and Tobago. She hopes the Princesses get the necessary aid but vowed that they would not let anything stand in their way.
"Seeing this (Caribbean Cup final), they have to be blind not to see that we are able to qualify," said the team captain. "We really need your support. Sometimes it is not financial but things like protein drinks and water and so on. I hope they answer the call…
"But, with or without that support, we are going to qualify."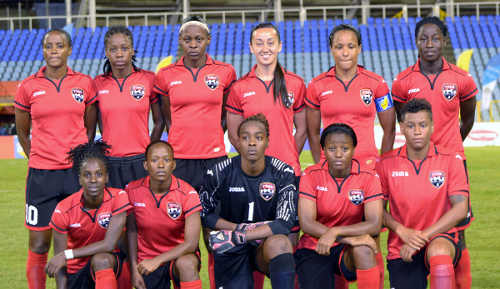 The Princesses should have Sweden-based attacker Ahkeela Mollon in their ranks by October and a frontline of Mollon, Cordner and Shade—serviced by Attin-Johnson, St Louis and Karyn Forbes—is an intimidating one on paper.
Spare a thought, though, for the alert, decisive defensive display from King and Belgrave that brought Trinidad and Tobago its first senior football trophy in 13 years.
"Arin King I thought played great in the back," said Waldrum. "She made two really good saves in the first half and I think Rhea made one as well."
Striker Mariah Shade's decisive goals and selfless performances earned her the accolade as the Caribbean Cup's Most Valuable Player. But it was King and Belgrave who ensured the most important award, the Caribbean Cup trophy, stayed in Port of Spain.
(Teams)
Trinidad and Tobago (4-2-1-3): 1.Kimika Forbes (GK); 15.Patrice Superville (17.Taylor Mims 80), 4.Rhea Belgrave, 5.Arin King, 12.Lauryn Hutchinson; 9.Maylee Attin-Johnson (captain), 14.Karyn Forbes; 11.Janine Francois (7.Dernelle Mascall 69); 3.Mariah Shade (13.Shenelle Henry 74), 10.Tasha St Louis, 19.Kennya Cordner.
Unused substitutes: 21.Tinesha Palmer (GK), 8.Afiyah Matthias, 18.Annalis Cummings.
Coach: Randy Waldrum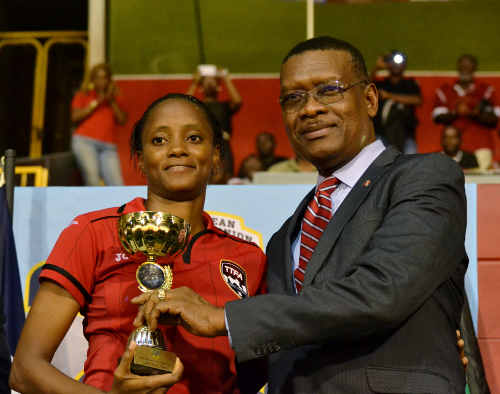 Jamaica (4-2-3-1): 13.Nicole McClure (GK); 12.Sashana Campbell, 18.Sherona Forrester, 6.Alicia Wilson (captain), 3.Monique Pryce; 17.Nicole Campbell-Green, 20.Jodi-Ann McGregor; 8.Kenesha Reid (15.Shaneka Gordon 56), 11.Christina Murray (7.Venecia Reid 69), 4.Donnakay Henry; 9.Shakira Duncan (5.Mitsy Facey 78).
Unused substitutes: 23.Olivia Reid (GK), 10.Trudian Mills, 14.Alexa Allen, 16.Yolanda Hamilton, 19.Myjnairii Perkins, 22.Khedine Salmon.
Coach: Merron Gordon
Referee: Irazema Aguilera (Cuba)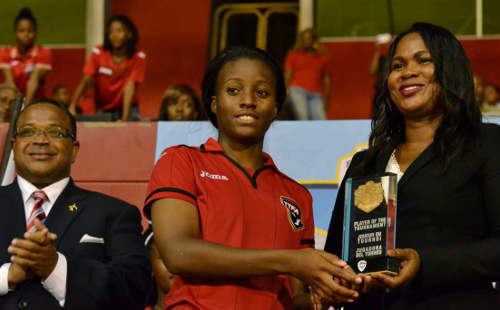 Caribbean Cup final
Trinidad and Tobago 1 (Mariah Shade 8), Jamaica 0 at Hasely Crawford Stadium
Third Place Play Off
Haiti 5, Martinique 1 at Hasely Crawford Stadium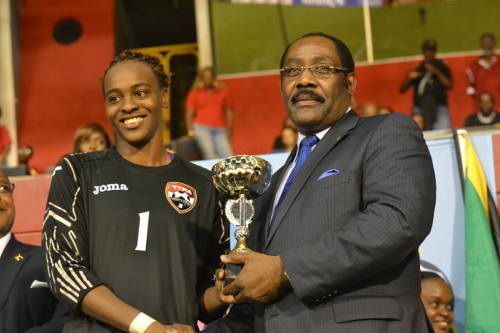 Caribbean Cup awards
Most Valuable Player: Mariah Shade (Trinidad and Tobago)
Top Scorer (7 goals): Tasha St Louis (Trinidad and Tobago)
Best Goalkeeper: Kimika Forbes (Trinidad and Tobago)