The Trinidad and Tobago national women's team will start its Canada 2015 World Cup campaign on Wednesday night at the Hasely Crawford Stadium without its 52-year-old American head coach Randy Waldrum.
Instead, Waldrum's 33-year-old son, Ben Waldrum, will run the Trinidad and Tobago squad in his father's place when the host nation kicks off against St Kitts and Nevis from 7.15 pm in the second game of a Caribbean Cup double header in Port of Spain.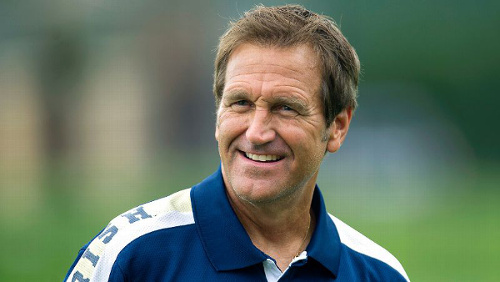 Team manager Vernetta Flanders explained that Waldrum, who has supposedly offered his services for free for the Caribbean Cup, was forced to remain in Texas due to a rescheduled fixture for his employer, Houston Dash. He is expected to join the squad before the women face Antigua and Barbuda on Friday night.
Flanders said the younger Waldrum, who is a youth team coach at MLS club FC Dallas, was present at the squad's training camp in Houston and is familiar with the players.
Trinidad and Tobago women's captain Maylee Attin-Johnson left no doubt as to the importance of the inaugural Caribbean Cup tournament to her squad as she addressed the media today.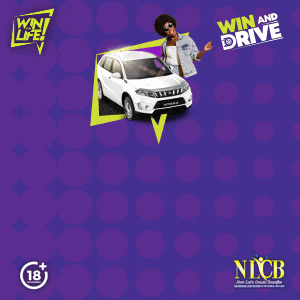 The top four Caribbean teams will advance to the CONCACAF Women's Championship in the United States this October; and three automatic spots and a World Cup play-off berth are at stake there.
It means that, for the first time, five CONCACAF teams can get to the World Cup finals. And Trinidad and Tobago intends to be one of them.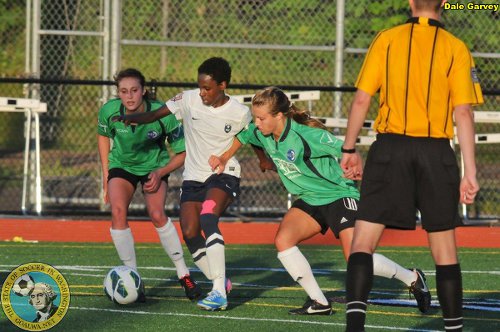 "This (tournament) is new to the Caribbean and each team is looking forward to it," said the 28-year-old T&T captain. "We realise this is our best chance to qualify out of CONCACAF…"
The stylish, composed playmaker urged local football fans to come out and support the women. Tickets cost $20 for the group stage matches and $50 for the final.
"We believe we are the number one team in the Caribbean, so the target is on our back," said Attin-Johnson. "We are going to hold ourselves accountable and do everything we can to come out with the Cup…
"We hope you are the instruments to our orchestra. So we hope you come out and give us 100 percent support."
Attin-Johnson and teammates Rhea Belgrave, Karen Forbes and Arin King represented Trinidad and Tobago at today's Caribbean Cup media launch along with team captains from the other competing nations.
The Trinidad and Tobago players were the only ones in the room with no logos or identifying marks, which showed what nation they represented.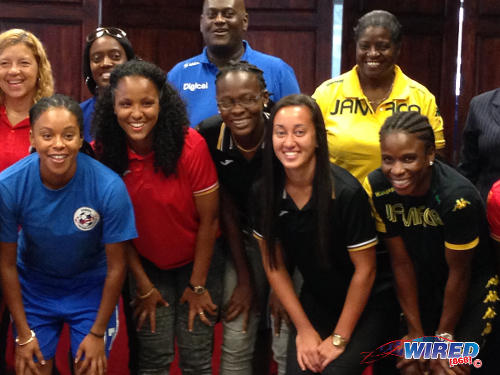 The Caribbean Cup tournament did have the grandest of starts either as its media launch started 27 minutes late and no Caribbean Football Union (CFU) officials or Trinidad and Tobago Football Association (TTFA) executive members turned up.
The Local Organising Committee co-chairmen Raymond Tim Kee, who is also Port of Spain mayor and TTFA president, and Neville Ferguson were both absent along with TTFA general secretary Sheldon Phillips.
LOC member Richard Piper and match commissioner Sharon O'Brien chaired the meeting in their absences.
The Trinidad and Tobago women would be accustomed to such disorganisation. They were roughly two weeks late for their pre-tournament in camp in Houston as the TTFA struggled to raise the money for tickets and visa applications.
Assistant coach Marlon Charles and four of their players never got to Houston due to passport or visa issues and Attin-Johnson empathised with the players who, through no fault of their own, never got the chance to stake a claim to play in the Caribbean Cup.
She singled out teammate Natasha St Louis, the younger sister of veteran Tasha St Louis, who was devastated after failing to join the pre-tournament camp.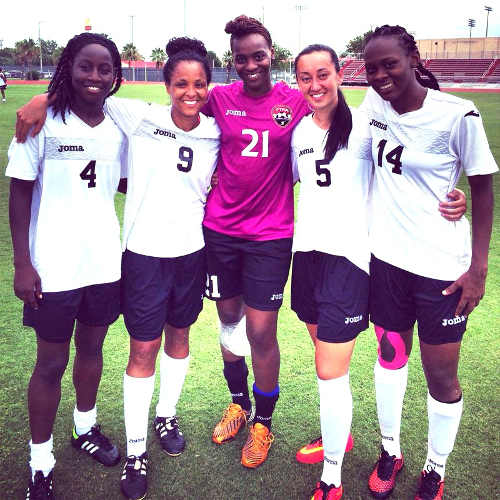 "That situation was unfortunate and I know Natasha (St Louis) was very disappointed," she said. "I told her the CONCACAF competition is the most important one and she still has a chance for that… I understand her frustration and I just told her to keep her head up."
Another absentee was 19-year-old striker Anique Walker, who is a former 2010 Under-17 World Cup player and an ex-national youth team captain. Walker explained that her Caribbean Cup ambitions were doused after a college versus country tussle with her new school, the University of West Florida.
"My college coach didn't want to release me because he wanted me there for preseason and I would not have gotten I20 visa," Walker told Wired868. "Jinelle James tried to negotiate for me but he wasn't answering the calls… It is really unfortunate because, before I signed for the school, I spoke to him and he said I could (play in the Caribbean Cup). But after I signed he changed his story.
"I don't want to start off my college experience with a bad name…"
Despite the setbacks, Attin-Johnson said the senior team is enthusiastic about representing Trinidad and Tobago and is anxious to do well after a three year absence from international duty.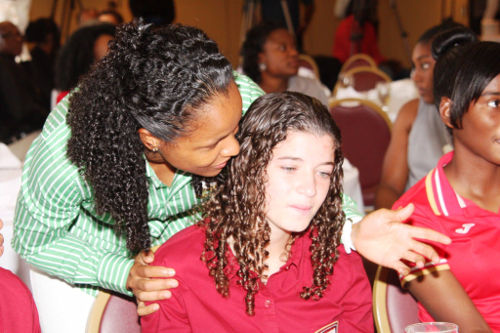 "We haven't played a competitive international since the Pan American Games in 2011," the national captain told Wired868. "We are unranked by FIFA now because more than 18 months passed since our last game… So we have to deal with that first."
Attin-Johnson credited Waldrum for his input with the team in Houston and said he was an astute coach.
"Randy has a very high football IQ and his knowledge is vast," she said. "We had some quality training sessions and I think we learned some new things."
Hopefully, Ben Waldrum will prove to be just as useful on Wednesday night.
Whoever runs the bench, the national women hope to have hundreds of supporters in the stands urging them on to success.
(Trinidad and Tobago women's team)
T&T: 1.Kimika Forbes, 2.Ayanna Russell, 3.Lauryn Hutchinson, 4.Rhea Belgrave, 5.Arin King, 6.Taylor Mims, 7.Dernelle Mascall, 8.Afiyah Matthias, 9.Maylee Attin-Johnson (captain), 10.Tasha St Louis, 11.Janine Francois, 13.Shenelle Henry, 14.Karyn Forbes, 15.Patrice Superville, 16.Jo-Marie Lewis, 18.Annalis Cummings, 19.Kennya Cordner, 20.Tinesha Palmer, ?-Khadidra Debesette, 24.Mariah Shade.
2014 Caribbean Cup fixtures
(August 19)
Jamaica v Puerto Rico, 5 pm, Group A, Ato Boldon Stadium;
Haiti v Bermuda, 7.15 pm, Group A, Ato Boldon Stadium;
(August 20)
Antigua and Barbuda v Martinique, 5 pm, Group B, Hasely Crawford Stadium;
Trinidad and Tobago v St Kitts, 7.15 pm, Group B, Hasely Crawford Stadium;
(August 21)
Bermuda v Jamaica, 5 pm, Group A, Ato Boldon Stadium;
Puerto Rico v Haiti, 7.15 pm, Group A, Ato Boldon Stadium;
(August 22)
St Kitts and Nevis v Martinique, 5 pm, Group B, Hasely Crawford Stadium;
Trinidad and Tobago v Antigua, 7.15 pm, Group B, Hasely Crawford Stadium;
(August 23)
Bermuda v Puerto Rico, 4 pm, Group A, Ato Boldon Stadium;
Haiti v Jamaica, 6.15 pm, Group A, Ato Boldon Stadium;
(August 24)
St Kitts v Antigua and Barbuda, 4 pm, Group B, Hasely Crawford Stadium;
Trinidad and Tobago v Martinique, 7.15 pm, Group B, Hasely Crawford Stadium;
(August 26)
Runner-Up A v Runner-Up B, 5 pm, Third-place Play Off, Hasely Crawford Stadium;
Winner A v Winner B, 7.15 pm, Caribbean Cup Final, Hasely Crawford Stadium.