Police FC will seek its first top flight trophy in 20 years from 8 pm tonight when the "Lawmen" tackle defending champions DIRECTV W Connection in the Digicel Pro Bowl final at the Hasely Crawford Stadium in Port of Spain.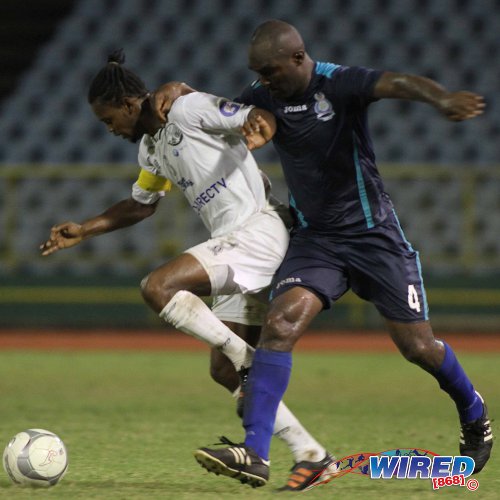 Police's last titles came in 1994 with the National League and FA Trophy double while the Lawmen have not gotten to a final since the 1996 FA Trophy, which they lost to Defence Force.
Coach Richard Hood, a former Police defender during their glory days, admitted that his team starts as underdogs today having lost all three League meetings with Connection this season.
"It's going to be a tough game for us, for a number of reasons, including they have defeated us all season," Hood told the TT Pro League website. "But other than the 6-1 defeat, our (0-1 defeat in Round One and 1-2 defeat in Round Two) were tight games.
"We are aware of the threats they (W Connection) pose; their strengths in certain areas of the pitch and their use of midfielder Joevin Jones. But once we control those areas and neutralise them, then our chances are fair."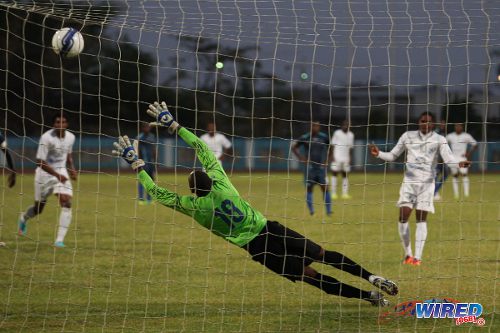 Connection has already lifted the Pro League, Toyota Classic and TTFA FA Trophy titles this season; but coach Stuart Charles-Fevrier insisted that his team's appetite for success has not dimmed.
"We are being paid to play the sport and that's one of the reasons we take every game seriously and professionally," said Fevrier. "We always want to always win."
Police will be without busy midfielder Kareem Perry, who scored a brilliant double in his team's 4-2 semi-final triumph over Defence Force. Referee Cecile Hinds showed Perry a second yellow card late in the semi-final for time wasting.
"It's a blow to the team," said Hood. "It was a ridiculous sending off at that stage of the game."
But striker Jameel Perry, Kareem's elder brother, has been on fire this year and is the Pro Bowl's leading scorer with five goals.
Hood explained that his team had put the extra work in for a roaring finish; and he credited the positive attitude of his players.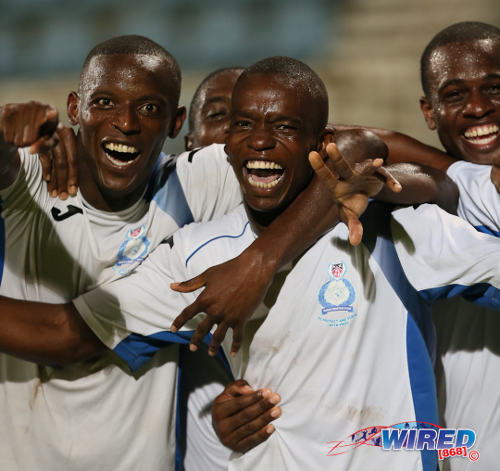 "We had a period of around three weeks where we were able to put in some good work," said Hood, "because we wanted to finish the season on a high. And we want to win the (Digicel Pro Bowl) for the future of the programme.
"We have to show our seniors that, with the right support, we can do much better. So I would say that we have a lot of motivation to win on Friday night."
Fevrier, whose team will be spearheaded by in-form playmaker Joevin Jones, said Connection will take its opponent seriously tonight.
"Police have showed big improvement this season and must not be taken lightly," said Fevrier. "(Police) defeated Jabloteh and Defence Force to reach the final… They have definitely earned it.
"Over the years, we definitely had a good record against them. But they have beaten us also and football is on the day of the game."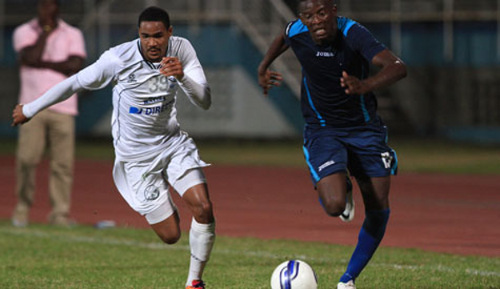 Digicel Pro Bowl final
(Fri May 23)
DIRECTV W Connection vs Police FC, 8 pm, Hasely Crawford Stadium.
Digicel Pro Bowl Scorers
5—Jameel Perry (Police),
2—Willis Plaza [1 pen] (Central), Akeem Roach, Josimar Belgrave [1 pen] (Defence Force), Kerry Baptiste [2 pen] (Jabloteh), Kareem Perry (Police), Stefano Rijssel (W Connection),
1—Keyon Edwards (Caledonia AIA), Darren Mitchell, Rundell Winchester (Central), Brent Sam, Neil Mitchell (Jabloteh), Andre Alexis, Jamille Boatswain (Point Fortin), Elijah Belgrave (Police), Alvin Jones, Hashim Arcia (W Connection).